Toad Pro is among the outstanding OBD2 software made for professional mechanics, car enthusiasts, and start-up mechanics. The device is easy to operate and can be used for basic and advanced functions. It enables a comprehensive check on your vehicle and makes it possible for you to understand the condition of your car system with a possible solution.
As a car owner who desires the best OBD2 diagnostic software in stock, there is a high possibility you come across Toad. Distinguished from other diagnostic software, Toad has some exceptional qualities due to its outstanding vehicle coverage.
This particular diagnostic tool will help you reduce expenses and a frequent trip to the mechanic shop. It helps tell issues with vehicles and alert you beforehand.
Which Cars Model Will Toad Work On?
One interesting thing is that Toad would work on almost all car models that are available. Cars have used OBD since 1966, and except you use a classic car, otherwise Toad would work on the car.
However, some vehicle manufacturers like to encrypt their car codes and information, and some just keep it all away. Hence, frequent updates are essential.
In addition, almost all car manufacturers such ad Nissan, Toyota, and Ford have their private codes. This implies that you would need the exact codes for any model and make your choice. The reason for this is simple, a code used by Toyota might mean something completely different for Ford.
Toad Pro OB2 Programming Software Review
A toad is a short form of Total OBD and ECU Auto Diagnostics. This device carries out car diagnostics and offers diagnostic information. It keeps a tab on electronic sensors inside the car engine, and all the sensor data can be recorded and played back if needed. It monitors transmission, emission system, and reset check engine light. Again, with this device, a personalized dashboard can be created with your entire favorite data displayed as convenient graphs.
Furthermore, this device carries out unique functions such as adaptation and bi-directional control. Toad Pro enables you to carry out some repairs such as DPF and EGR regeneration for diesel cars, again, it enables "active test" for actuators. Other features include reading and clearing codes that trigger the check engine light along with the living data stream.
In addition to the features, the device's ability to tune and reprogram ECU chips is thrilling. The editing function supports increment of fuel efficiency and performance. This software contains 14,000 optimized map files coupled with a map editor for custom tuning. Likewise, the software features lifetime updates, meaning it is suitable for newly manufactured vehicles.
Whether you are a skilled or unskilled technician, TOAD gives you easy access to your vehicle's OBD II system for a quick examination. It supports USB, Bluetooth, and WIFI connections for straightforward mapping updates and data transfer.
Top Selling Innova Scanners
There is more to this software, as users can use it on current cars by updating the software. One interesting feature provided by Toad Pro's manufacturers is its lifetime software update. With these continual updates, you can diagnose any current make and model easily.
The user guide comes with sufficient information that helps you understand the engine component and how to use the device to diagnose problems.
Pros
It diagnoses basic and advanced functions of a car
Features lifetime software update
Offers extended vehicle coverage
Toad diagnostic tool offers real-time and freeze data display
Reset warning light on your car
Cons
It does limited functions as it can only check two-car systems
Not compatible with Mac, Linux, iOS, and Android
Only compatible with ELM327 adapters
It is expensive
Pass emission testing
In addition to the exceptional features of Toad Pro, it also monitors the Evap system to check leakages (EVAP system test). The O2 sensor data indicates if the car is burning oxygen efficiently.
And if it isn't, that simply means your car has become a pollutant. Alternatively, EVAP system tests check if fuel vapor is leaking. Either of these leakage tests checks the emission system to make sure your car is not producing pollutants and can successfully pass at the federal emission checks level.
Actuator function
Another brilliant function that comes with TOAD OBD software is the actuation function. This feature enables you to activate different parts of your vehicle into test mode.
The primary reason for actuation is to ensure all components of the vehicle work on a physical level. With this software, a further step can be taken to actuate bi-directional controls.
Protocols
Toad Pro software supports various protocols which include CAN, ELM327, CAN BUS, SAE-J1850 (PWM & VPW) ISO-14230 (KWP2000), ISO-9141, and ISO-15765 (CAN).
Diagnose Trouble Codes
When the Toad Pro is hooked to your car, the software will drag every single fault code. The device features an inclusive DTC code analyzer which has an in-built database containing over 15,000 code definitions.
Hence, if you have no idea of what the code implies, you will get to know once displayed in form of a description.
Live Data Stream
As with other standard OBD2 software, TOAD checks real-time data from the ECU, transmission, and emission. Live values can be viewed for RMP, speedometer, voltage, fuel consumption, LAC, engine temp, and many others.
Monitoring these values is very vital as they display sensors, deliver and change inputs in real-time when the engine is still working. They tell if the car is functioning as expected. Again, the device can record data and playback for future purposes.
Thus, you can store data and run the analysis later. Whichever way, the TOAD scanner gives you sufficient time to get a precise analysis of the live data.
Freeze Frame Data
This informs you about where the problem is occurring. TOAD Pro can retrieve freeze-frame data which is mostly a picture of a sensor that is captured at the precise time the code is recorded. This data is needed for having an idea of what possibly activates the code and eventually determines fault in the vehicle.
Sensory Adaptation
This is programming in the real sense because adaptation enables you to configure sensors to communicate with the engine control unit (ECU). For instance, when you change a TPMS, you have to calibrate the new one before it communicates with the ECU.
Multilingual Menu
It functions in different languages. Meaning, users can find it easy to switch to the local language they understand most. The languages featured include English, German, Dutch, Spanish, Italian, Czech, Polish, Greek, Portuguese, and Serbian.
DPF Regeneration
TOAD Pro enables you to know the state of the tour vehicle's diesel particulate filter (DPF) and help regenerate it. For the sake of clarity, DPF regeneration is the process of cleaning up the DPF.
Vehicle Compatibility
This is where the functionality of TOAD supersedes all other OBD software. It is compatible with OBD2 vehicles and OBD1 cars and other light trucks.
Performs Several Functions
One of the striking differences of Toad Pro over other diagnostic software is that Toad Pro performs several OBD functions above others. With this device, auto-mechanics and car owners can perform functions such as essential diagnostic functions, other service functions, and even some advanced functions.
An example is its diagnosis of error codes, view live data, freeze frame data, view vehicle information, and also emission testing. However, it performs its function on the engine and transmission alone, and not on other systems such as the ABS, SRS, EPB, and several others.
Who needs the Toad Pro?
Toad Pro software OBD is needed by professional mechanics, DIY enthusiasts, professional technicians, and even car owners. It performs 99 percent of tasks and performs advanced functions that are usually performed by advanced automobile diagnostic scanners. However, novice and other car enthusiasts can find it difficult to figure out the scanner. Thus it might take a little time to get familiar with the software.
TOAD Pro is straightforward to use for either an expert mechanic or an amateur. Once the all-in-one system is purchased, it comes with an astounding and tuning software DVD.
The content of the DVD is the needed functions like the original dealer diagnostic tools and is most times kept from the public. With this, you can proceed with downloading the software onto your PC.
Step 1
Simply make a download of the software. It contains OBD-1 and OBD-2 software, ECU tuning and editing software, ECU map files, and Emission Testing decryptors.
Step 2
Next, make the connection and allow the software to automatically detect the scanner, which can be done via the Bluetooth or USB interface. Both interfaces work similarly, but you have to make the choice.
Step 3
The next thing on your list is to get a laptop that runs Windows for the installation process. In addition, the laptop must have a USB port and the OS must be XP or other higher versions. Then, you are set to go. All that is needed to diagnose and possibly tune your vehicle is available.
About TOAD OBD Software from Total Car Diagnostics
Will the Toad Pro scan both my engine and transmission?
A: Yes, the primary function of this software Is to scan the engine and transmission of your car. However, if you want to scan other systems such and ABS or SRS, Toad Pro cannot do that.
What system will I need to use the Toad Pro software?
A: You would need a Windows-based PC to run this software for car diagnostics. It could be any of these versions; XP, Vista, 7, 8, 8.1, and 10. Any of these versions would run Toad Pro efficiently.
Will I need to buy a connecting dongle or interface?
A: You would not need to buy a connecting dongle or interface, because the Toad Pro system comes with its interface.
Can I make use of TOAD software on my vehicle?
A: Yes. This software is suitable with OBD1 and OBD2 vehicles, the 1996 and newer vehicles. All you need do is to check for the compatibility of your car with the adapter. In addition, you can update the software so it could be compatible with current cars, but not with any classic cars.
Is there another TOAD version?
A: Yes! There is a Toad Lite version, which is helpful for amateurs, start-up mechanics, and car enthusiasts specifically. What this Lite version does is serve as a basic Code Reader for displaying or erasing transmission codes. There are no added functions asides from the mentioned ones.
Will I find Toad Pro too complicated?
A: Truth be told, if you are a novice when it comes to OBD and car diagnostics, then this software might seem quite complicated. Some of the features of this software are actuation and adaptation, and an amateur may find them quite complicated.
What should I expect when I buy Toad Pro?
A: What you would get is downloadable Toad software appropriate for Windows. In addition, you could also order the Toad software together with an ELM327 adapter, and get it delivered to you at your doorstep. The next thing to do is to download the software which can be compatible with Windows alone.
Good Bye Word
If you are in search of reliable but easy-to-use diagnostic software, the Toad Pro software is the best device for you. This tool can diagnose OBD1 and OBD2 cars effectively. It will help you discover issues the car engine and transmissions are encountering. Also, the software features continuous updating which makes the device an excellent investment for all car owners. It features detailed analytic results than other similar products.
Interestingly, TOAD Pro is a total package, meaning regardless of the model you have, the diagnostic too; can fix any issue by offering the instant solution. Apart from this, you can "hack" your vehicle to experience better performance; you can do more by utilizing this single device.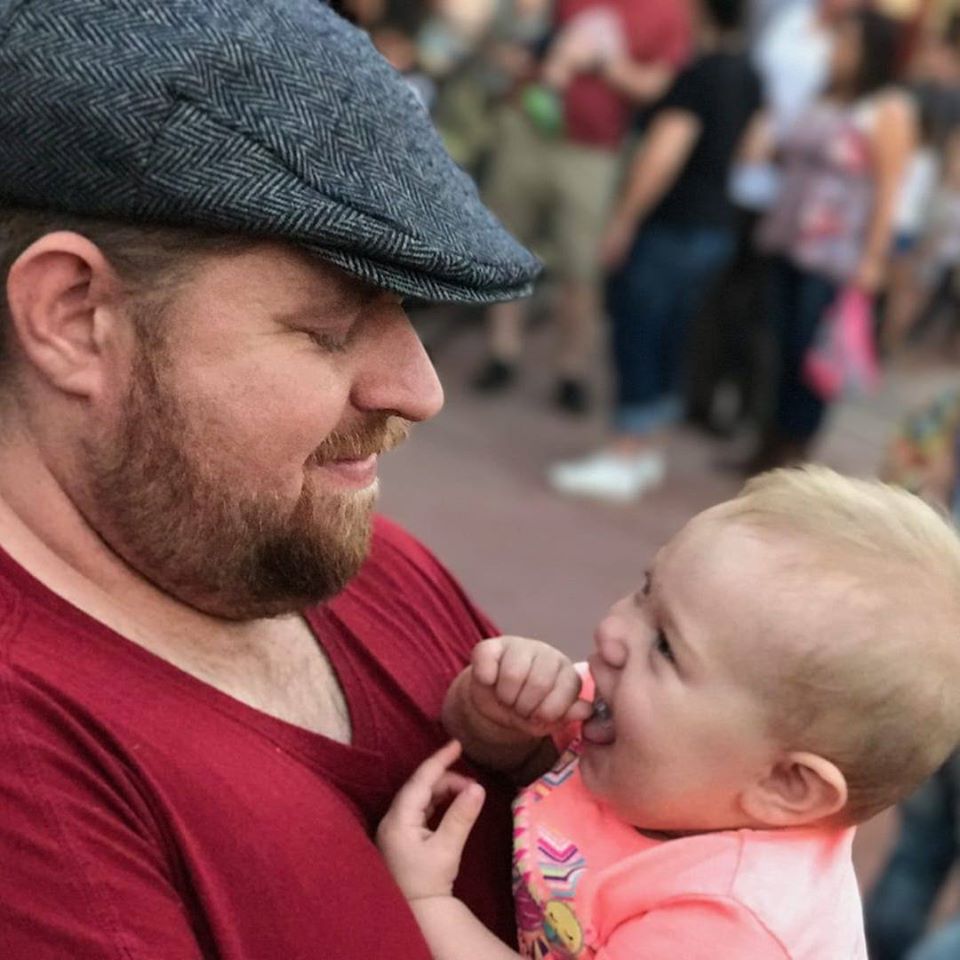 As a mechanical engineer, it's easy for David to explain the functionality of the tool. David test most of the tools before writing a review. its help him to learn something new and suggest the best product for you.