As a mechanic or car enthusiast, there is a difference between every other scanner device and a quality diagnostic device. A quality automotive scanner will offer more functions beyond mere reading error codes. However, some scan tools may not provide accurate outcomes, which is why it is essential to buy the best brand.
Autel MaxiSYS MS908CV is a sophisticated automotive diagnostic tool that comes with accurate and reliable features to diagnose your car. If you want an advanced code reader with an extra function, Autel MaxiSYS MS908CV is a good choice.
If you want to watch  the video please see on YOUTUBE.
Autel MaxiSYS MS908CV in-depth review
Autel MaxiSYS MS908CV is a wireless and sturdy heavy-duty scanner. It is among the most advanced diagnostic scanner from the Autel brand suitable for complex troubleshooting. The device performs basic, advanced, and special functions for your vehicle.
It features bi-directional control that makes it easy to access all the modules for commercial vehicles ranging from class 1 to class 9. The device has extensive car coverage for over 80 vehicle makes and models.
It carries out AutoSCAN and AutoVIN (2006+) key programming on supported vehicles and makes provision for printable diagnostic reports. Autel MS908CV boasts of a powerful operating system in the Android OS. Thus, it allows the scanner device to operate fast and even makes it possible for users to multitask.
Furthermore, the advanced coding and adaptation features make this scanner superior and currently possess 25 service functions with ABS brake bleed inclusive. It can perform service functions such as EPB, oil reset, injector throttle as well as other regular maintenance. The diagnostic tool accurately read DTCs better than other similar products.
It carries out extensive functions and offers complete detection of all systems such as live stream data, ABS, SRS, actuation test, and engine. Like other advanced diagnostic tools, the Autel MS908CV can record and playback data. As a result, you can view data when you are away from your vehicle.
The unique and powerful cortex-AP feature makes car repair accomplishable in a short time. Also, if your car is having a fuel system challenge, this device will help you to diagnose and reset it back to normalcy.
Top Selling Innova Scanners
The scanner allows you to reset injector CEOM and enables 02sensor calibration on your vehicle. In addition, the built-in rechargeable 11000 mAH battery is fantastic as it can run the unit for about 8 hours non-stop. Hence, this saves you worry about recharging in the middle of diagnosing. It features a large 10-inches touch screen to enable a user-friendly operation.
Added Deutsch 9-pin, 6-pin adapters, full probe set, and complete OBD2 connector makes up a complete kit. Do not worry about the safety of your scanner as it comes in a hard plastic casing with a compartment and Velcro strap to keep each accessory in position. Interestingly, this product saves you the fear of becoming non-functional as it does not need mandatory updates.
Pros
It features glossy 10" inches multi-touch display
It has wireless connectivity that covers about 230 meters away from your car
It has a wide coverage of above 80 US, European, and Asian vehicle makes
Provides live data, adaptation, codes, and actuation tests
It is suitable for both heavy-duty, medium-duty, and light-duty vehicles
Powerful battery with 8 hours of continuous use
Cons
The price is on the high side compared to other models
It takes time to set up
It is quite expensive
Live data
Autel MS908CV records live data which helps with accurate and detailed information for stress-free diagnoses. Each detail is presented in real-life data and live graphs. Likewise, the device can access your car system to notify you about the engine speed, temperature, and timing. This feature allows you to keep a record of diagnostic data and let you analyze it at your convenience.
EPB reset service
The EPB is responsible for maintaining the electronic braking system through the use of a multitude of applications. The EPB service includes activating and deactivating the vehicle brake control system, helping with brake fluid control, changing of brake pad, replacement of disc, and many more.
Reading and clearing code
Autel MS908CV scanner is a super effective code reader that scans through the vehicle system immediately after the engine light comes on. It identifies trouble codes coming from any of your vehicle systems and notifies you of where the problem is coming from. Also, it gives directives on how to repair without consuming much time. Furthermore, Autel can accurately read and clear the error code on every OBD2-compatible car.
TPMS Service
The Tire Pressure Monitor allows you to monitor and know the tire pressure of your vehicle in real time. Likewise, you can carry out a sensor examination and TPMS replacement.
SAS/Oil Service
The steering Angle Sensor Calibration is done right after the steering wheel angle sensor is changed. This service takes note and saves the current steering wheel position of the vehicle, and after the calibration is achieved, the SRS clears potential faults and guarantees a safe drive. The oil service helps reset the Engine Oil Life System and estimate the stipulated engine oil life change based on the current climate or vehicle working condition.
Design
This heavy-duty scan offers an amazing user experience. It features a 10" inches backlit glossy screen equipped with IPS technology for more enjoyable operation. Whenever you are required to capture images for record purposes, the powerful 5-megapixel rear camera has autofocusing abilities, and a flashlight to enable crystal clear images. Also, the table has different configure options, records, and playback that are set to come on with just a touch.
Large Storage Space
Apart from being a powerful and fast code reader, the device features a large storage capacity. The internal storage memory capacity is 32GB for effective and fast performance. Interestingly, the stored details can be transferred to your computer via Bluetooth. The 2 GB RAM helps prevent the device from experiencing hanging issues.
Remote Technical Support      
Whether as a professional or car enthusiast, you are never alone when operating this diagnostic tool. If you need any support from Autel, all you need is to contact Autel support or directly visit a Cloud-based data manager. Or, you can capture the pictures of the problem your car is having using the built-in 5MP camera and send them to other technicians.
ECU Coding/ ECU Programming
ECU coding is one of the special functions that this scanner has. It features advanced ECU coding that most aftermarket scan tools do not support. The ECU programming helps access online data and flash any emission-related ECUs not considering the communication protocol initially used by the ECU.
DOC/DPF instant replacement reset
This diagnostic tool can perform a high level of accuracy while establishing and resetting DOC/DPF. With this exceptional feature, the diagnostic tool can perform functions relating to Diesel Particulate Filter System. Also, the device can perform configuration, DPF regeneration, and maintenance monitoring.
After Treatment Maintenance 
One of the merits of Autel MaxiSYS MS908CV is the number of after-treatment services such as filtration installation, SCR system health inspection, cold soal override, and matter sensor regeneration. Other functions include calibration of injector trim and calibration of rack sensor.
Wireless VCI     
Also, the device boasts of a strong wireless connection which enables you to carry out different diagnostic activities from a distance.
The key difference between Autel MS908CV and Launch x431 v+
Battery
11000 mAH
7000 mAH
Screen
9.7 inches
10.1 inch LED
Memory
32GB On-board memory
16 GB On-board
Memory
32GB On-board memory
December 3, 2023
Take a look at Launch X431 Pad VIII an In-Depth Overview
Does the Autel Maxisys MS908CV features programming and relearn functions?
Yes. Autel Maxisys MS908CV handles commercial vehicle programming and relearn functions. It covers commercial car models like light-duty, medium-duty, and heavy-duty trucks. Again, it supports buses and industrial machinery.
Up to what year does Antel Maxisys MS908CV do supports? And does it come in a carrying case?
This superior vehicle diagnostic device supports most light-duty, medium-duty, and heavy-duty trucks. If your vehicle manufacture year is 2020 backward, be assured that this device is ideal for you.
Secondly, the device comes in a sturdy carrying case like other Autel scanners. Thus, you can guarantee safe and easy mobilization of the device.
Does the Autel MS908CV scanner come with a troubleshoot function?
Of course, it does. It can diagnose a vehicle, read and clear DTCs as well as perform ECU coding and programming.
The Autel MaxiSYS MS908CV is a fantastic option for vehicle owners or mechanics who want a quality diagnostic tool at a great price. It has some exceptional features that cannot be found in similar code readers. The device has excellent vehicle coverage of over 80 vehicles which makes it perfect for professional use. It functions at high speed, and the large touch screen makes it easy and fun to operate. For those looking for a tool for a medium and heavy-duty vehicle, buy Autel MaxiSYS MS908CV.
【2022 Specially for Heavy-Duty Vehicles】Here we present you the Autel Maxisys CV+J2534, a high-end diagnostic tool tailored for commercial vehicles such as semi-trucks, light-duty trucks, buses, construction vehicles, agricultural vehicles and supports 100+ brands. The official updates can always keep the scan tool up with the trends so as to meet the needs of workshops and pro mechs. As an official authorized Autel scanner, stick to the old rules, 365 days QA and 24/7 technical support.
【25 Service + 23 Adaptation Functions】Get the right tool Maxisys CV + J2534, get the things done. In total we've packed 25 service functions such as Oil Reset, SAS Rest, ABS Reset, for normal passenger cars and 23 adaption functions such as O2 Sensor Calibration, DPF Regeneration, Fuel Pressure Adaptation, for commercial vehicles. And those functions work perfectly for the 99% of commercial vehicles, for instance Freightliner, Kenworth, Peterbilt, International, Volvo, etc.
【ECU Coding & J2534】2022 Heavy-duty scanner MaxiSys CV empowers you to match modules with components, flash the hidden functions, and customize the OE-settings and it's compatible with light-duty trucks and semi-trucks such as: Ford F-series, RAM Trucks, Scania, Mercedes, Iveco, etc. The J2534 ECU programming will no longer be a problem once you have the scanner in your hands. It acts as a pass-thru device and help you pass-thru the gateway to access the data for coding.
【All System Diagnostics, Same as Sanp-on Scanner】To help you root out the problems hidden underneath the hood, Truck Scanner CV can conduct a full-system diagnostic and present you with the full details about DTCs. Here are some on-board system it can dive into, such as Engine, AT, ABS, SRS, IMMO, air conditioning system, steering angle system, air suspension system, etc. Once the diagnostic is complete, you can access further details from waveform data stream or the health status report.
【Bi-directional Control & Relearning】 This heavy duty scanner is a bridge for you to mutual communicate with on-board modules and conduct active tests to track down the problems. Cylinder deactivation test, on-board electronic components test, cylinder compression test, all of those complex tests can be done with it. And also the truck scanner can read the injectors QR code and match them with ECU once the replacement is done. There is still a lot more waiting for you to find out.
December 3, 2023
🎁【FREE TPMS Activation Tool + CR319 OBD2 Scanner】Just Contact Seller via 📩launch-aftersales @ outlook. com to get a FREE TPMS Tool which works for GM cars & a FREE must-have OBD2 scanner for every DIYer or car drivers: CR319. 🎁【Great Gift Idea】: LAUNCH X431 V+ PRO 4.0 ELITE is a top present choice for your father, husband, brother or boyfriend if they own a repair shop, or they are an auto technician. We provide 2 YEARS Free WiFi Upgrade & 5 Years Warranty.
🥇【2023 Elite Version Add New Advanced OEM Functions】 🎈🎈From now on, update your X431 V+ Pros to V 7.00.012 to get Topology Mapping function. 👍As the most popular LAUNCH X431 scanner, X431 V+ Pros has been recommended as "Best Professional Diagnostic Tool" by Amazon editors! ✅FREE VAG Guided Function(compatible with VW,AUDI,SKODA,SEAT); ✅AutoAuth for FCA SGW(Free); ✅Compatible with HD module, support 24V diesel heavy-duty trucks; ✅ADAS mobile/ADAS pro perform ADAS calibration.
【37+ OEM Level Services (Vehicle Coding / Adaptions / Relearns / Calibrations / Initialization)】 The 100% original LAUNCH diagnostic scanner provides 37+ reset functions for mechanics to do daily auto maintenances in workshops, such as Oil Reset, TPMS Reset, IMMO, ABS Bleeding, Injector Coding, Throttle Adaptation, Gear Learning, Suspension Reset, Seats Calibration, etc. ➤You will get 100+ reset functions if you enter the "vehicle brand" page, "system" and then "special" functions.
【LAUNCH X431 V+ Pros 4.0--ECU Online Coding & Variant Coding】 The high-end car scanner elite tool – LAUNCH X431 V+ Pro 4.0 works as an OEM scanner to customize cars as needed via advanced ECU coding. To boost business & maximize profit, Launch X431 V+ Pro3 4.0 can match/re-code/initialize the ECUs with replaced components and refresh hidden features. Online Coding is compatible with VW, Audi, BMW, Porsche,etc. And the Offline Coding is available for Nissan, Nissan-GTR, Infiniti, Hyundai, etc.
【LAUNCH X431 V+ Pros 4.0--Bi-Directional Control/Active Tests】 This LAUNCH bidirectional scan tool can output commands to a vehicle's ECUs, read the ECU data, and monitor the operation of the actuators. Through active tests on certain components, such as a/c fan, inside mirrors, headlamps, windows, and horns, this bidirectional scanner will let you quickly know whether a specific system, component, or subsystem is functioning properly or not, helping you locate the car issues precisely.
【LAUNCH X431 V+ Pro3 4.0--Full System Diagnostics & Quick Update Frequency】 This all-system scanner can perform OE-level diagnosis and analysis on all available systems: ECM, TCM, ABS, SRS, BCM, BMS, TPMS, and A/C system, etc. Through reading/erasing codes, viewing live data, retrieving ECU info, and performing active tests & service functions, X431 V+ 4.0 evaluates the car's health status for 100000+ models. With quick update frequency, you can update it once a week to cover newer models.
【2023 Optimized Hardware Config. & Extension Modules】 LAUNCH X431 V+ 4.0 automotive scanner has optimized hardware with Android 9.0 OS for quick processing & extendable 128GB memory to save data. Also, this LAUNCH scanner supports extended modules (SOLD SEPARATELY): ✅TPMS tool--X431 TSGUN; ✅Bluetooth battery tester--BST360; ✅LAUNCH immobilizer & key programmer--X-PROG 3; ✅Video Scope--VSP600; ✅X-431 Printer. All make it much more professional and accurate to fix various models.
🧡【Buy with Confidence: 5-Year Warranty & 100% Original】 This 100% original Launch scanner X431 V+ 4.0 comes with 🚩5 years warranty; 🚩2 years free WiFi uprade; 🚩For any problem with booting, charging, APP registration, lack of accessories or diagnostic issues, please feel free to contact us via launch-aftersales@ outlook. com or send us your ➤Diagnostic Report, we will help to analyze your cars' problems. But, don't contact LAUNCH TECH USA, they are another dealer.
December 3, 2023
Furthermore, if you are a mechanic who is into heavy-truck repair, MS908CV is a suitable scan tool for you. It performs a wide range of functions and features unique and advanced functions.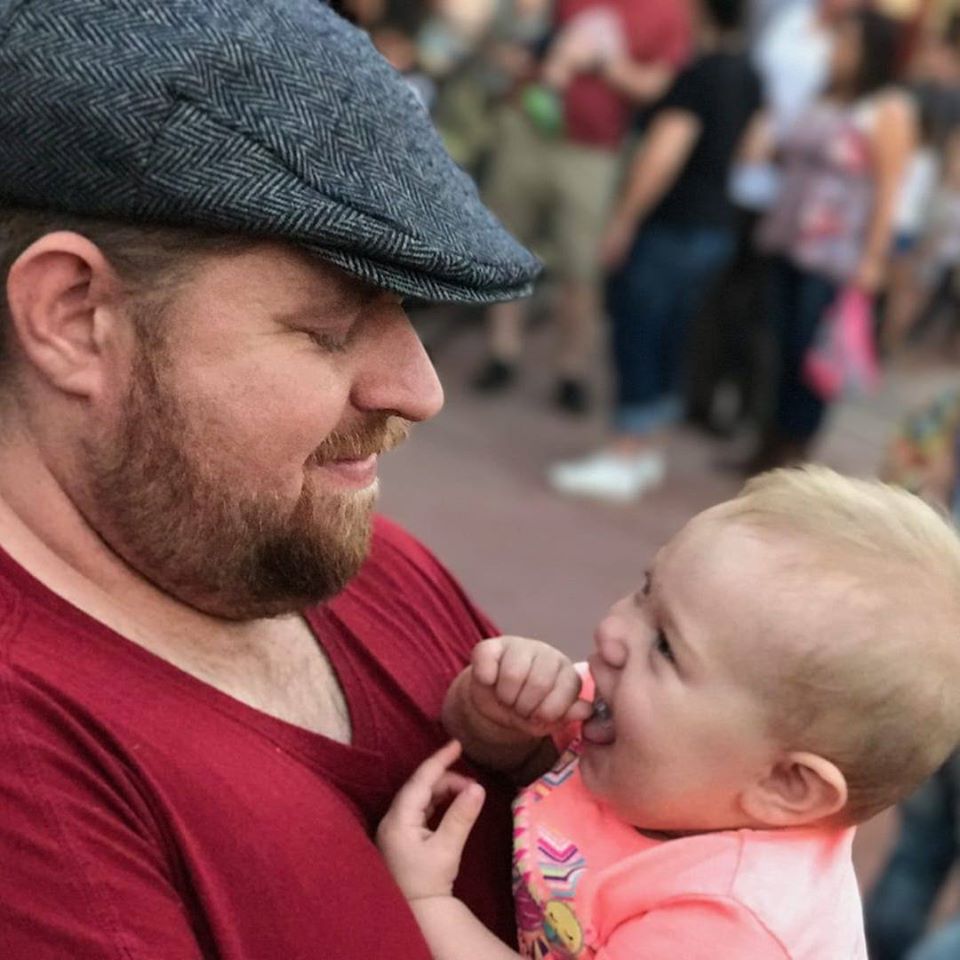 As a mechanical engineer, it's easy for David to explain the functionality of the tool. David test most of the tools before writing a review. its help him to learn something new and suggest the best product for you.