Gone are the days when mechanics can only figure out your car problems by hearing how the engine sounds. Thanks to the brilliant innovation that brought about diagnostic car scanners. The market is saturated with fantastic car scanners designed by different companies to quickly identify and provide a solution to any problem in your car.
The present age vehicle features sophisticated designs that need an advanced method to pinpoint possible faults. With the modern Nexas NL 102 Plus scanner device, you can fix your car without necessarily rushing to a mechanic's workshop.
Nexas NL102 Plus Review –

Heavy Duty Truck Scan Tool
Nexas NL102 is a professional scanner device for both car and truck users. The tool features a 2.8-inch TFT color screen display and has a user-friendly software interface with a better view. For car users, the diagnostic device can read and erase all pending and permanent faults codes.
It can retrieve and allow you to view vehicle information such as vehicle identification number, calibration ID, and a calibration verification number. Furthermore, the device carries out live graphic data display, EVAP Test, and read and store live O2 sensor test for easy playback.
It enables you to pull engine codes in addition to transmission ABS, EPS, ESP details from the engine. The built-in DTC database comprises comprehensive descriptions of each problem and provides possible fixes so you can get information for all these systems and carry out a minor repair without your mechanic.
Also, the scan tool allows you to access the instrument panel, suspension, braking system, and fuel systems. With this, you practically have an insight into the systems of your vehicle. Interestingly, the quick battery status test helps analyze the health status and checks if your battery voltage is fluctuating below 11.8 V. Thus, this notifies you if there be a need for battery maintenance. Fortunately, the device has been equipped to clear the Diesel Particulate Filter or DPF of certain engines.
The troubleshooting tips serve as a guide for technicians or car owners to quickly figure out the root cause of problems and repair solutions. It detects the cause of Check Engine Light and reset monitors.
In addition, Nexas NL 102 supports the standard truck protocol. It has a wide variety of coverage and works perfectly on small cars and heavy-duty trucks. The multilingual menu comes with a good number of languages such as Spanish, English, and French. Hence, you can configure the language of the device to suit yourself.
The scanner features free lifetime software updates which make the scanner valuable with no need to purchase a new one. Again, the device is compatible with multiple software. Therefore, it is perfect for identifying and fixing your car problems. The scanner is a well-priced auto-scan tool with superior functions.
Pros
Supports OBDII vehicles as well
Relatively affordable and easy to use
The diagnostic scanner comes with a user manual
Built-in DTC library to tell code meaning
It has a smart design with easy navigation
It comes with DPF reset to clear dirt from the filter
Top Selling Innova Scanners
Cons
Misreads codes sometimes
Compatible with selected truck
ABS
Like other vehicle systems, braking systems have advanced and become even more multifaceted. It features the operation of multiple sensors and actuators to make braking work smoothly, safely, and consistently. Also, the ABS is in charge of controlling the braking force of the brake to ensure the wheels do not get locked. The NL 102 truck scanner enables users to observe and diagnose critical ABS systems to guarantee the repairs are effective and done completely.
View Freeze Frame
Whenever an emission-related fault occurs, some vehicle conditions are stored by the onboard computer. This specific information is called freeze frame date. It is the entire snapshot of the working condition at the exact time an emission-related problem occurs. However, if the DTC's was cleared, Freeze Data may not be recorded in the vehicle memory. Also, it depends on the type of vehicle involved.
I/M Readiness
One of the fantastic merits of the scanner is the emission readiness test which prepares your vehicle for a complete emission inspection. It helps you figure out whether or not your car will meet up with the federal clear-air standard. Also, this test monitors and show if the various emission-related system of a vehicle is functioning well and set for inspection and maintenance testing. The I/M testing can be used as a technique to confirm if a repair has been completed and done correctly.
Design
The diagnostic device is portable for easy mobility, and it is user-friendly. It is constructed with solid materials that can stand the test of time and rigor. The tool has a large 2.8 TFT-colored screen that displays clearly while making it easy for operators to read text. The hotkeys are self-explanatory and well sectioned for easy navigation. In addition, the product is packed in a shock and dustproof case to protect it from damage or external elements.
Compatibility
Nexas NL 102 is a heavy-duty truck scanner. It is compatible with all cars, minivans, light-duty, and mini-cars manufactured from 1996 upwards, American and Asian brands inclusive. Interestingly, the scanner works with heavy trucks like J1587, J1958, and 17089. It supports every heavy-duty truck that meets up with a standard protocol.
The built-in DTC library saves you the time of checking code definition in the book. Thus, if you are a vehicle owner or professional mechanic, you don't need to bother finding out the problem with your car. Because Nexas NL 102 makes code definition easy, explains the existing faults to you, and gives a solution to fix the problem.
DPF
The DPF unique function is to help remove dirt from the exhaust system. It makes it possible to clear problems that could amount to an emission-related issue. Nexas NL 102 Plus helps find faults in this system and solve them immediately.
Built-in DTC Library
This feature saves you the stress and time of searching for code definitions in the book. Thus, whether you are a professional mechanic or car owner (DIY), the scanner makes you understand the code definition and explains each problem to you while suggesting a possible solution for an easy fix.
Battery Test                        
The scanner provides real-time battery voltage and shows the results in graphic form. It helps you analyze the precise live data and updates you about the battery's health status in advance. 
Cab Climate
This feature plays a vital role during driving. It promotes safe and comfortable driving. When a problem is detected in the cab climate, the NL 102 diagnostic device helps read the fault codes, displays the definition of the codes, and clears the fault codes.
Vehicle Information
Nexas NL 102 allows you access to relevant details about a vehicle. This information includes a vehicle identification number, calibration verification number, and calibration ID.
Who is Nexas NL 102 designed for?
Nexas NL 102 is a heavy-duty truck scanner that works perfectly for average car owners to identify the problem in their vehicles and provide the solution. It comes with displayed code that makes it easy for beginners to read and repair their cars.
Why is there no response when communicating with an onboard computer?
Cross-check the voltage of the power supply and confirm if the throttle is well fixed, see if the transmission is in a neutral position, and verify if the water has a proper temperature.
Where is the OBDII interface located?
The OBDII interface is often located under the dashboard. Or, some have theirs underneath the panel below the handbrake in the center console.
How do I get started?
Getting started is not as overwhelming as it seems. First, plug the scanner via its cable into the OBDII port in your car. Next, press the ignition button, and there you go!
Why does the system stop when reading the data stream?
It could be as a result of the slackened connector. Thus, turn off the Nexas NL102 scanner, remove the connected and firmly reconnect again before switching on the scanner again.
Nexas NL 102 Plus tells you the problem and suggests fixes. It is one of the reasons this device is useful and necessary to have on hand. Taking your car or truck to the mechanic will cost you time and money, but you can always save your cash by carrying out the diagnostic test yourself.
However, most vehicle users know it can be overwhelming to find a perfect diagnostic tool for their cars or trucks. There are several scan tools sold online and in-store for you to purchase. However, you still need the one that is compatible with your vehicle.
This article is geared towards helping you get the best scanner that can work for your small car and carry out heavy-duty functions on your truck. Nexas NL 102 Plus is no doubt a heavy-duty diagnostic device with to quality and produces great results. Whether you are a truck enthusiast or repair professional, this scanner is a yes for you!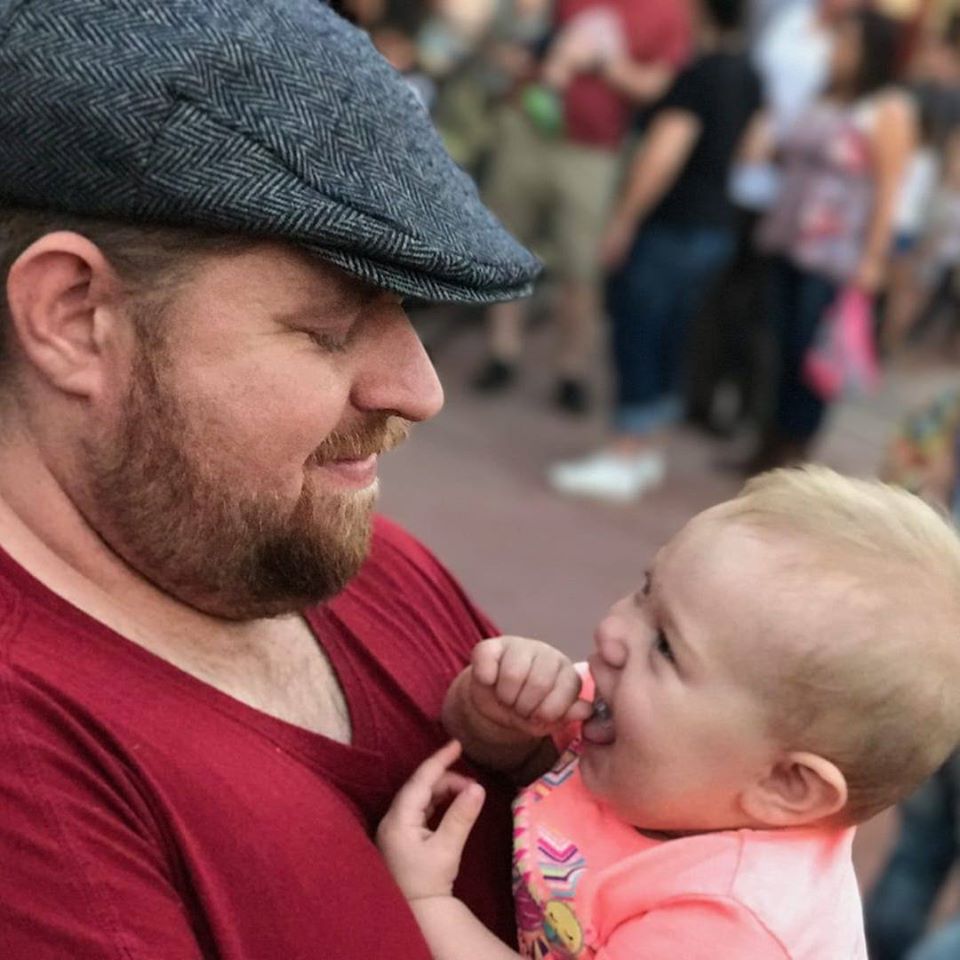 As a mechanical engineer, it's easy for David to explain the functionality of the tool. David test most of the tools before writing a review. its help him to learn something new and suggest the best product for you.