Imazing is one of the most popular brands that produce a range of jump starter products. If you're looking for a  jump starter for your vehicle, Imazing should be on your list. However, since the manufacturer has a range of products, you might be confused with which one you should choose. We have imazing jump starter review of three products and summarized the differences below. Please check them as your reference when buying an Imazing product.
3 Best Imazing Jump Starter Review
1. Imazing IM29
Imazing IM29 is a portable car jump starter that offers functionality and versatility. It works on all vehicles with a 12V battery whether gasoline or diesel engine up to 8L. Imazing IM29 is actually more than just a jump starter because it offers other functionalities you may need. 
All vehicles covered
You can use Imazing IM29 on pretty much all kinds of vehicles including cars, vans, motorcycles, snowmobiles, or even lawnmowers. If you have multiple vehicles, you can have one Imazing IM29 as your emergency jump starter and battery pack.
High Capacity and Technology
Imazing IM29 comes with 20mAH maximum capacity and a so-called intelligent clamp. It allows you to jump-start any vehicle until it's on or as you've completed the repair. The operation is completely safe with optimized protection so you can keep peace of mind while operating it. The LCD interface allows you to monitor and control the voltage and amperage.
Complete Features
Undoubtedly, IM29 has complete features including a multi-mode built-in LED flashlight, high speed charging ports, and many inclusions. This way, you can get the most of your investment in the Imazing jump starter.
Pros
Large capacity

Helpful interface

Complete features and inclusions

Versatile
Cons
Some registration issues on the products
2. Imazing IM27
Imazing IM27 is another great product from Imazing that's powered with a lithium polymer battery included in the package. It's a 3A jump starter with USB type-C with a peak current of 2000 A. IM27 is smaller than IM29 in output and capacity but it certainly offers functionality and some versatility as a jump starter.
Flexibility
Imazing IM27 already has USB type-C that allows you to quickly recharge the gadget while you only need 4.5 hours to fully charge it conventionally. The fast-charging back allows you to have more flexibility for constant emergency uses.
Top Selling Innova Scanners
Safe and Streamlined
IM27 also already has smart clamps to enable more secure operation from overloads, overcharging, over-voltage, and other hazards. You can securely start your vehicle and fast-charge your electronic gadgets with IM27.
Versatile and Reliable
Like IM29, IM27 can be used to start various vehicles. Furthermore, you can use it to charge various devices more fastly with USB type-C connectivity.  It also has a built-in LED flashlight that can work in three modes: strobe, flashlight, and SOS. More importantly, Imazing IM27 can work reliably in various conditions even at extreme temperatures(-4F to 140F) without giving up any function.
Pros
Fully featured

Smart jump starter

More coverage for gas vehicles

Versatile and flexible

Easy to carry

Fast-charging supported
Cons
USB charging cable is too short

No cigarette lighter charging option
3. Imazing IM31
Imazing IM31 is undoubtedly the largest capacity jump starter on this list. Also powered with lithium, Imazing IM31 offers powerful performance and versatility with a fully-featured unit. Basically, it has everything that IM27 and IM29 have combined together plus more features that extend the user experience.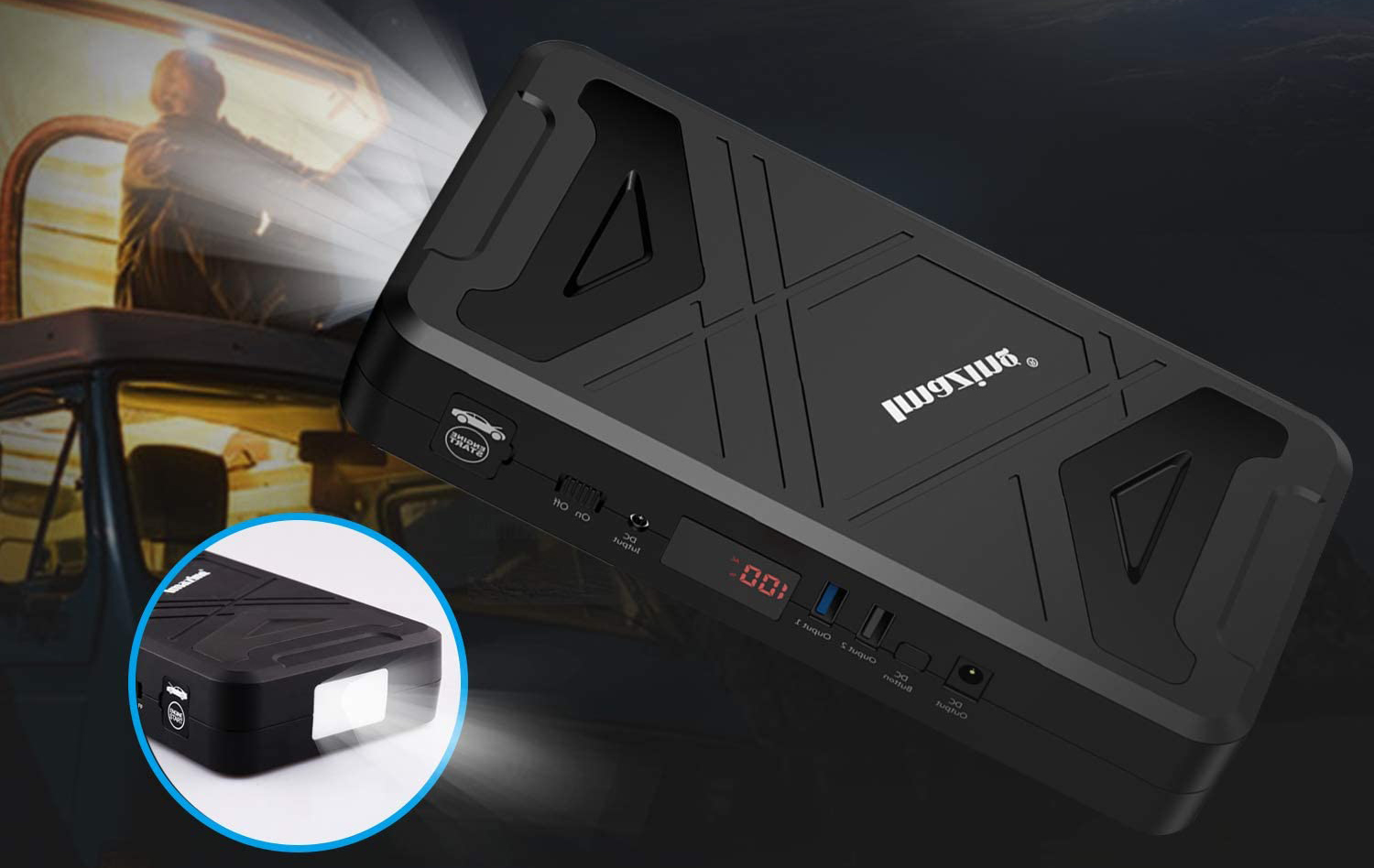 Power Bank Large Capacity
As a power bank, Imazing IM31 has a large capacity of 21Ah that allows you to charge multiple devices before needing to be recharged. As it works perfectly as a jump starter, you can also use IM31 on any portable gadget with USB A and C connectivity. Most importantly, fast charging is already supported so you can save time.
Multi purposes
It has USB ports, DC output, and a 110V AC inverter that allows the jump starter to power pretty up anything within its capacity. Not only recharging your gadgets, but you can also power up DC devices like inflators, LED lights, fans, etc. The AC inverter can power up to 100-watt lamps, heaters, or other appliances. Just like two previous products, Imazing IM31 also has a dual-LED flashlight with SOS and Strobe mode.
Smart and Reliable
Imazing IM31 already has smart clamp protection and can work at extreme temperatures with no problem. These make Imazing IM31 a reliable jump start and power source whenever you need it. No more worries about overloads, overcharging or short circuits because it's all fully protected.
Pros
Largest capacity

Complete features

Reliable and versatile

DC, AC, and USB output

Safe operation
Difference between these three-jump starter
These three jumpers are from the same manufacturers and in fact, they're still in the same series. What makes difference are mainly about the capacity of the jump starter while they share many similarities. Our imazing jump starter review also emphasizes slight differences in features that you might consider before choosing one of them. Let's see the differences in the table below.
Why Should You Choose Imazing Jump Starter?
Imazing is an increasingly popular brand in the market with a range of competitive products in the industry. There are some strong reasons why you should choose Imazing jump starters.  
Functionality
Imazing has overall reliable jump starters on their lineup. The products we've mentioned above can jump-start 8L-10L vehicles. They also have other functionalities like a power bank or emergency lamps.
BMS Protection
All of them have BMS features that protect the jump start from overcharging, overloads, or circuit shorts. This feature allows you to operate the jump start safely no matter what vehicle you want to start.
Various Options
Imazing undoubtedly has a range of jump start products that you can choose from.  Whether it's a jump start with a large capacity or one with multiple functionalities, you can always get the product you need based on your requirements and preferences.
Compact
Imazing jump starters are generally lightweight and compact designs. This way, you can easily carry them in your trunk without consuming too much space. These also allow you to set up the unit easily whether as a jump starter or a power bank/source.
High Capacity
These jump starters from Imazing have a high capacity that is adequate to do their jobs and power up other functionalities. Despite starting your vehicles, the capacity is also adequate to charge your gadget.
High Peak Current
Imazing jump starters come with a high peak current capacity that allows you to start up different vehicles. Products we've mentioned above have the range of 2000A-2500A that would do pretty much all jumpstarting jobs.
How many amps is a good jump starter?
Different vehicles may require different amperage to be jump-started. To be safe, you can manage from 400 amps to 2000 amps from your jump starter. Fortunately, there are many compact and portable jump starter options within that range.
Can I Use Jumper Cables to Start a Dead Vehicle?
Yes, jumper cables are a common tool used to start a dead vehicle. They allow you to transfer electrical power from a charged battery to a dead battery, which can then start the engine.
Are portable jump starters worth it?
Portable jump starters are certainly a game-changer for any vehicle owner out there. When they're facing a dead battery, the best portable jump starter for v8 can help them turn on the vehicle so they can ride it to an auto shop nearby for a replacement. So, yes, a portable jump starter is definitely worth it.
How long do portable jump starters last?
Today's portable jump starters that come with Li-Po batteries and new capacitor technology can last up to one decade or 10 years that referring to 100 thousand cycles for each lifetime. However, the usage and maintenance are also contributors to the exact lifespan of the jump starters.
Can a jump starter start a dead battery?
A jump starter can recharge your dead battery or be the replacement of one. It's simply an assisting tool that allows you to start your engine. Therefore, if you become reliant on a jump starter, then it's time to replace your battery as soon as possible. Still, you better take your jump starter in your trunk for such an emergency situation.
Do

 lithium jump starters better?
Lithium batteries are the game-changer in the portable electronic industry including jump starters. It allows faster power transmission, a quicker charger, and better cycles. On the other hand, lithium is typically lightweight and improves portability. Therefore, lithium jump starters are better than lead products.
Final Words
Imazing jump starters are amazing auto gadgets that every vehicle owner should have. The choice depends on what you require for your vehicle or other purposes. If you need more power and functionalities, Imazing IM31 could be your solution. However, our imazing jump starter review has also found that IM27 and IM29 would also do a great job and offer versatility. Either way, always choose a jump starter that you actually need because overpowered or over-featured products might not be your answer.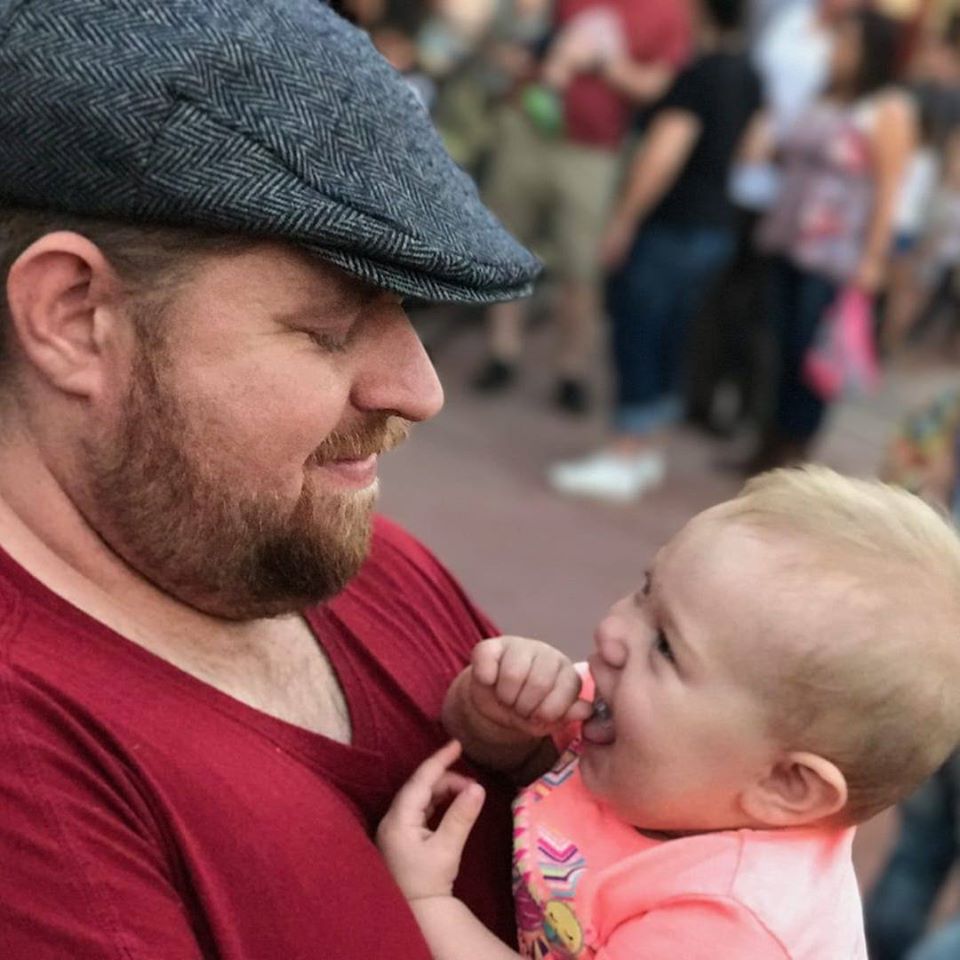 As a mechanical engineer, it's easy for David to explain the functionality of the tool. David test most of the tools before writing a review. its help him to learn something new and suggest the best product for you.