OBD II scanner is undoubtedly a helpful tool for DIY automotive diagnostics that help you retrieve relevant data from your car. It allows you to scan and monitor the performance of your engines and the emission system.
While some scanners may allow you to obtain reports, view the solutions, or even order a spare part replacement. Looking for the best obd2 scanner for BMW could be a tricky task for BMW owners.
There are various OBD II scanner products available in the market but not all of them support BMW cars or the particular BMW car model you currently own. We've listed down the best scanner for BMW you can consider below.
One by One Eight best obd2 scanner reviews
| Photo | Title | Our Ratings | Buy |
| --- | --- | --- | --- |
| | FOXWELL NT510 Elite Scanner for BMW (New Version) | | Check Prices |
| | ANCEL FX2000 Vehicle OBD2 Scanner | | Check Prices |
| | AUTOPHIX 7810 BMW Full-Systems Scanner | | Check Prices |
| | Autel Scanner MaxiPRO MP808 OBD2 Diagnostic Scan Tool | | Check Prices |
December 2, 2023
1. FOXWELL NT510 OBD2 Scanner For BMW
Highlights
An OBD II Scanner with All Functions:  FOXWELL NT510 can read and clear codes for BMW's whole systems, including engine, transmissions, ABS, airbag, TPMS, SAS, DISA, SAS, SZL, DSC, PDF Regens, and EPB. It can also cater to body & chassis, modules check, and powertrain.

BMW-specified Features: With built-in BMW software, FOXWELL NT510 can provide more specific services for your BMW car. It's even compatible with older BMWs even though adapters may be needed.

Bi-Directional Operation:  FOXWELL NT510 allows you to perform active tests on the components and vehicle system to have more accurate results.
FOXWELL NT510 is a BMW full-system OBD II scanner tool that allows you to read and clear significant codes.  Despite covering all systems from the engine to all control module checks, FOXWELL NT510  has in-depth features for BMW and allows bi-directional/active test operation.
This OBS II diagnostic tool comes with BMW scan tool software, enabling you to scan older to the newest  BMW cars. The code reader not only allows you to check the diverse electric components of your vehicle.
But you can also use FOXWELL NT510 to calibrate, configure, and adapt the targeted components. It also supports Mini, Rolls Royce, and other car models.
Pros & Cons
Pros
Versatile BMW scanner tool

Complete functions in one tool

Built-in BMW software

Bi-directional operation

Best value of money
Cons
Battery test isn't supported

Some compatibility issues

Poor customer support
2. ANCEL FX2000 Scanner for BMW
Highlights
4 ECU Systems Diagnosis: ANCEL FX2000 not only reads and erases error codes but also reads live PCM data streams on the engine, ABS, Transmission, and Airbag or SRS systems.

Enhanced Live Datastream: The graph presents the live data stream, and you can also add four parameters when streaming for quick problem identification.

Broad Compatibility: BMW is only one of 46 vehicle makers supported in ANCEL FX2000, and it caters to multiple languages.

Compact Designs: ANCEL FX2000 comes with an ergonomic design with intuitive UI for an easy-to-use user experience. Software updates for the scan tool are available for free and a lifetime.
ANCEL FX2000 is another best obd2 scanner for BMW and a general code reader coming with various enhancements. It supports BMW cars and other American, European, and Asian cars of the year 1996 above.
Top Selling Innova Scanners
Despite providing a complete OBD II diagnosis, you can also diagnose your ABS, SRS, and transmission system with ANCEL FX2000.
It's the best obd2 scanner with a live data feature that can present live data on preset parameters with graph analysis. ANCEL FX2000 also supports on-board monitor test, I/M readiness, EVAP system test, O2 sensor test, freeze frame viewing, and so forth. The software supports windows operating systems, especially for printing the diagnostic data.
Pros & Cons
Pros
Complete OBD II Coverage with enhanced 4 ECUs

Adding parameters when streaming data is ultimately helpful

Easy-to-use UI

Built-in DTC Library and help menus

Lifetime free update and print

Best value for the money

Battery Registrations
Cons
The scan tool doesn't support bi-directional operation

It may not support older BMW models

Updates are a little bit tricky, but they're free anyway.
3. Carista COBD-BT24 Scanner For BMW
Highlights
Bluetooth connectivity: You communicate your BMW car with the app through Bluetooth connections.

Customized Diagnostics: With a Bluetooth connection, you can check your BMW car's fault codes and reset modules. Furthermore, you can even customize your vehicle and enable features or configurations you might haven't know.

App-Based Operation: As it's connected to your car, you can fully operate Carista COBD-BT24 from the app installed on your phone or tablet. You can diagnose faults, do customization, and configure settings.
Carista COBD-BT24 is a CBD II Bluetooth adapter that offers dealer-level diagnostics, customization, and service. Working with an app under the same name, Carista COBD-BT24, allows you to check faults on some BMW models. 
It's the best obd2 scanner Bluetooth for BMW that comes with a 1-month free trial on full access and requires an in-app subscription to extend the full use. The Carista COBD-BT24 app is available for Android and iOS devices while compatible with some partner apps.
Using Carista COBD-BT24, you only need to plug in the OBD II adapter, connect the app with your car, and start diagnosing or configuring.  You'd fully operate the scan tool and view data from your Android/iOS devices.
Pros & Cons
Pros
Bluetooth connectivity offers more portability.

App-based operations broaden utilities and user experiences

one-month free trial is quite generous

Updates are more accessible and more straightforward through the Carista app.

Worth of your money(for the unit)
Cons
Only compatible for some BMW models(but the company said to develop more settings for diverse BMW models, and you check the compatibility upfront)

Pro license is quite expensive to unlock the permanent access.
4. AUTOPHIX 7810 Obd2 Scanner For BMW
Highlights
Full-System OBD II Diagnosis: Not only can you read and erase codes, but you can also perform EVAP system tests, read live data streams, check I/M readiness, and view VIN.

Wide BMW Compatibility:  AUTOPHIX 7810 is compatible with BMW cars from 1998-2001 and on all newer models.

Battery registration: A fully guided battery registration for newer BMW car owners usually absent in comparable scan tool products.

Complete Features: Despite OBD II full diagnosis, AUTOPHIX 7810 also covers scanning and monitoring all other systems on your BMW car. Among them is battery management, immobilizer, EGS cleared, electronic power steering, reset control unit, clear adaptation, and other functions.  
AUTOPHIX 7810 is another OBD2 full-systems diagnostic scan tool for BMW cars, the newest and the best obd2 scanner for BMW from the manufacturer. 
It covers all essential system scan, including engine system, auto transmission system, airbag system(SRS),  diesel particulate filter(PDF), ABS, QMVH, SAS, RDC, DSC, suspension, VTG, GWS, EKPS, EML, ADS, CAS, battery registration & maintenance, throttle adaptation, steering angle calibration, and so forth.
AUTOPHIX 7810 is another best obd2 scanner with live data that supports most BMW cars of the year 1998-2001 and newer models. The scan tool comes with lifetime free software upgrades that update new technology and car models.  With extensive features, AUTOPHIX 7810 comes with a straightforward user interface and offers an easy-to-use experience.
Pros & Cons
Pros
Full OBD II functions and complete system diagnostics

Compatible with most BMW vehicle( 1996-2020)  and F Chassis

Complete diagnosis for DIY

Battery registration that also works for battery replacement

Easy to use
Cons
Battery registration isn't compatible with all battery

It doesn't feature bi-directional operation
5. Autel MaxiPRO MP808
Highlights
Full-systems Diagnostics: Autel MaxiPRO MP808 features comprehensive & professional diagnostics that runs on Android OS with fantastic UI. Reliable cortex-A9 processor to support pro-grade diagnostic functions.

OEM- Specific Coverage:  The AutoVIN feature allows quick vehicle identification so it can provide an advanced, personalized diagnosis, repairs, and solutions for your BMW car.

Bi-directional control: It's not only the

best BMW diagnostic tool

for you, but it's also a helpful active test tool for BMW car maintenance and services.  

Advanced Features: Running on Android OS, more features and developments are available for users.  Shop Manager and Data Manager, Remote Desk, and cloud-based MaxiFix online community enhance user experience even further.
Autel MaxiPRO MP808 is an all-around OBDII auto diagnostic scan tool that supports European and Asian cars from 1996-2017, including BMW cars.
The best obd2 scanner for BMW can do OE-level diagnostic tasks, including performing active test/bi-directional control, reading & erasing DTCs, viewing data stream, diagnosis reporting, and guided functions for some auto brands.
The upgraded version of DS808 supports injector coding, SAS, SRS, EPB, TPMS(basic), and PDF. Autel MaxiPRO MP808 also features state-of-the-art amenities like shop manager functions, smart AutoVIN, and the cloud-based MaxiFix.
It runs on Android 4.4.4 and is powered by a 3200mAh battery and A9 processors. It comes with a 7-inch display and 32 GB storage.
Pros & Cons
Pros
Great tool for full-system auto diagnostics

Easy to use

Android OS and 7-inch touch screen for easy operation

The built-in battery allows more portability

Useful 32 GB storage

Bi-Directional Operation and Live Data

Best bang for your money
Cons
Updates aren't free

One-year free operation

Some QC issues(used units)
6. MAOZUA C310+
Highlights
Comprehensive Reading for BMW: These include OBD II, ABS, SRS, and DSC, but the supporting status is subject to the specific BMW model.

Multi-language: The scan tool supports English, Traditional Chinese, and German by default but updates of other languages are possible in MAOZUA C310+.

Updates Via PC: MAOZUA C310+ comes with a free upgrade that you can launch on PC with Windows OS.
MAOZUA C310+ is a battery-powered OBD II multi-system scan tool that supports BMW cars from 2001 to 2017.  You may need a 20-pin adaptor to operate MAOZUA C310+ on 1997-2000 BMW cars.
It comes with a 2.8-inch display with a power of 8V-18V and is certified CE, RoHS, and FCC.
The scan tool is another best obd2 scanner for BMW that can read & clear trouble codes, display live data stream, inform vehicle version, reset engine oil, and clear adaptations.
The diagnostic performance covers all systems, including drive, chassis, and body. It's the best BMW scan tool straightforwardly recommended for BMW owners.
Pros & Cons
Pros
BMW-specified scan tool with comprehensive model coverage

Reliable scan tool for the functions

Easy-to-use with simple UI

Live data is supported

Best value of money for a BMW scan tool
Cons
Don't perform active tests

Different functions available for other car models

Battery registration(required for newer BMW model) isn't supported

Can't reset DSC
7. Launch X431 V Pro 4.0
Using Android 9.0 as the operating system, Launch X431 V Pro 4.0 is user-friendly and reliable in most situations. The scanner's built-in Bluetooth and Wi-Fi allow for flexible pairing.
The tablet's big screen is beautiful and very readable. Launch X431 V Pro 4.0 can diagnose virtually every aspect of a vehicle, down to the smallest detail, including transmission, body, engine, fuel system and emission system/status.
The battery life is fantastic thanks to the 7,000 mAh capacity. The battery life is around six hours of operation depending on the application.
The package comes with a wide variety of plugs and adapters to work with a variety of automobiles. The OBD plugs function essentially as a dongle, as the gadget is wireless. For individuals who'd rather not utilize Bluetooth, a cable is included.
The scanner can do everything an OBD-2 scanner can do, and more. Oil resets, ECU coding, and throttle matching are all within its capabilities. Additionally, it has the ability to reset the EPB, TPMS, BMS, and ETS.
Top Features
Dealership Level Relearn Functions: The 2022's production comes with more extensive dealership level relearn functions from oil lamp reset to sunroof reset.
ADAS Calibration: Able to calibrate high-tech driving aids with the help of the LAUNCH X431 ADAS Mobile
Power balance Test: Misfires, low power, and general engine inefficiency are often missed by traditional diagnostic methods, but this test can help.
Programmable Module Installation: ECU module replacement and initialization can be accomplished without the J2534 or a subscription service by employing this feature.
Key Programming: reset a key; insert, delete, or reprogram keys; rewrite smart keys; replace smart key ECU; insert, delete, or reprogram knob ignition.
Ultimate Bi-Directional Controls: Tests like those for functionality, actuator functionality, system integrity, and inspection are all possible.
Pros & Cons
Pros
Display is big enough to read comfortably from a distance.
Smartphone and tablet operating systems based on the Android 9.0 platform.
Robust hardware and software
Broader compatibility
Bluetooth allows for cordless communication
Cons
There is a large barrier to entry when first starting out with new software.
Pricey
There are numerous imitations available; therefore, it is important to purchase from a reliable source.
8. OBDLink CX Bimmercode
The OBDLink CX works as a fully featured OBD II diagnostic tool when paired with the accompanying OBDLink app. Its primary uses are trouble code reading and clearing, real-time data monitoring, and emission inspection.
In addition to its basic capabilities, the OBDLink CX also offers more sophisticated functionalities for BMW cars. Adjustable mirrors, a stereo, and other in-car gadgets are only some examples. Some vehicles are even equipped with a remote starter, which comes in handy on chilly winter mornings.
Owing to its diminutive size, the OBDLink CX is a fantastic choice for consistent monitoring. Once plugged into the OBD2 port, its length is less than an inch, making it completely unnoticeable.
OBDLink CX is a great diagnostic tool for BMW and Mini owners because it also offers a wide variety of advanced customization options.
The OBDLink CX works perfectly with the BimmerCode app and BimmerLink which offer outstanding OBD functionalities that you can access through your smartphone.  However, it's not compatible with third-party apps.
The OBDLink CX's key asset is its affordability. It is one of the few all-encompassing OBD2 scanners that can be purchased for less than $50. Its small size is another perk, making it a discrete option for tracking vital engine information.
Top Features
BimmerCor Compatible: tailored to the BimmerCode environment and highly approved by the BimmerCode itself
Broader Vehicle Coverage: BimmerCode fully supports all automobiles, protocols, and high-tech features.
iOS and Android Compatible: OBDLink CX can be left hooked in and in use thanks to its smart sleep mode, overvoltage safety, and support for in-app pairing with iOS and Android devices.
Ultimate Connectivity: unbreakable link prevents data corruption and lost packets from bricking your ECU.
Free OBDLink App: keep an eye on real-time data, do diagnostics, and turn off the warning light
Pros & Cons
Pros
Works perfectly on BimmerCode App
High accessibility through app
Ergonomic design
Practical
Reliable connection
iOS & Android compatibility
Broader vehicle compatibility
Cons
The app isn't included
Incompatible with third-party apps
Make BMW Bluetooth OBD2 Scanner Apps Comparison Chart with short details
| | | | |
| --- | --- | --- | --- |
| | FOXWELL NT510 | ANCEL FX2000 | AUTOPHIX 7810 |
| BMW Software | Yes | No | No |
| Full System Diagnostics | Yes | Yes | Yes |
| Reset Functions | Yes | Yes | Yes |
| Bi-Directional Control | Yes | No | No |
| Compatibility | BMW, Mini, and Rolls Royce, 1987-2022 | BMW and 46+ Auto Makers | BMW, 1998 to 2022 |
| OBD Test Modes | 10 Modes | 10 Modes | 10 Modes |
| Software Update | Yes | Yes, free lifetime updates | Yes |
| | | | |
OBD2 Scanner for BMW Review: Buyer's Guide
With some BMW OBD II scan tools on the table, choosing the best suitable one may still be challenging. When you're shopping around auto scanner tools for your BMW car, you'd need to weigh several factors. Check our guide on buying the best obd2 scanner for BMW cars below.
How to Choose the best scanner for BMW
Read Oil Level & Oil Life
Read Oil Level & Oil Life
Read Oil Level & Oil Life
Read Oil Level & Oil Life
December 2, 2023
These are some factors you need to ensure/consider when choosing the best scanner for BMW to support your DIY repairs at home:
BMW Compatibility: Straightforwardly ensure whether or not the scanner is compatible with BMW vehicles. Check if they have a

BMW scan tool software

or

compatibility exclusions on BMW cars.

OBD 2 Scanner: If you have a newer BMW car model(above the year 1996), ensure that the scanner supports OBD 2 diagnostics.

Year Coverage: While all compatible OBD II can work on newer BMW cars, not all of them can scan older BMW cars.  You may also need a 20-pin adapter if the scanner supports older cars.

Functions: Ask yourself what functions you expect from a scanner. Some scanners can only read and clear fault codes, while the others have a bi-directional function that allows you to perform active tests on modules.

Updates: All OBD II scanners come with software or operating systems. Manufacturers usually bring technology advancement, library upgrades, and more compatibility through updates. Check how you can obtain the updates and whether you'd have to pay for them.

Price: Quality always comes with the price. If you're expecting the

best scanner for BMW

with tons of features, you better be ready to pay more.
How to save money using an OBD II scan tool
With the best BMW scan tool on your hand, you can read error codes that refer to your car's actual or potential problems. This way, you'd be able to fix things on your own and save money for extensive repairs on auto shops. These are how you can use the OBD II scan tool. 
Find the OBD II port on the left of your steering wheel and plug in your scanner correctly with your car turned off. If you have an older BMW car, you may need a 20-pin adaptor.
Turn the ignition but don't start the engine except the scanner tells you so. At this point, the scanner would turn on automatically as you ignite your car. Otherwise, you may have to push the power button manually.
 As the scanner has successfully connected with your car, you can run the scan or error code reading. Depending on the scanner, the scanning option may appear as default, or you may have to launch it manually from the menu.
The diagnostic trouble codes (DTCs) will appear on the display interface or your phone's screen if you're using an app-based scan tool. The best BMW diagnostic tool may redirect you to their library, where you can find the code description and the solutions. Otherwise, you'd have to connect it to the PC or write the error codes and get the references. You'd typically deal with two types of codes: generic codes and manufacturer-specific codes.
If you've done with the scanning, turn off the ignition and unplug your OBD II scanner. You can do another round to check other modules or to ensure error codes in the first session.
How far can you go with an OBD II scanner?
An OBD II scanner is a fantastic tool that every BMW car owner should have. It allows you to reveal the problems in your car without going to an auto repair shop that may charge you check-up fees.
You can clear them with a BMW reset tool for sure, or when the codes turn out to be light issues, you can repair them yourself without spending more pennies for hiring a mechanic. In other words, you can go with an OBD II scanner as far as it's feasible for your case.
If you're dealing with something beyond your skill or capacity to carry on, you better call a professional mechanic to provide straightforward solutions.  You may have to spend hours or even days comprehending the solutions, while pro mechanics may solve them within minutes. At this point, DIY repairs are no longer feasible, and that's how far you can go with your scanner.
What are the different types of BMW OBDII scanners?
There are two major types of BMW OBDII Scanner, including the code readers and the scan, that have different functions to cover. 
OBD II Code Readers for BMW:
OBD II Code Readers is a simple BMW reset tool designed with limited functions to read and clear/erase the error codes. While it does an excellent job for the roles, you can't expect comprehensive diagnostics, live data streaming, and other amenities. Manufacturer-specified codes may not be available in common OBD II code readers.
OBD II Code Scan Tools for BMW:
OBD II Code Scan Tools is the advanced version of the code readers that support broader functions.  The scan tools provide access to live stream and historical data as well as to extensive troubleshooting solutions. Despite reading generic codes, the scan tools can also read specific codes from the manufacturer.
There is a wide range of scan tools referring to their functions.  Live and stored data viewing is a common feature of scan tools, but some advanced products may come with more features. Not only do they provide you access to more detailed diagnostics or set parameters or configure settings, but advanced scan tools with bi-directional functions also allow you to perform active tests on different components.
Even the best BMW code reader may inform you of the error codes, but they have limited solving functions. A scanner tool provides more detailed diagnostics and information about the problems. These allow you to obtain more reliable insights about the causes of the issues in your car. This way, you can determine the proper solutions to solve the problems instead of solely clearing the error codes.  
FAQ 
Which OBD scanner is best for BMW?
These are best obd2 scanner Bluetooth for BMW that you can choose from
FOXWELL NT510
ANCEL FX2000
Carista COBD-BT24
AUTOPHIX 7810
Autel MaxiPRO MP808
MAOZUA C310+
Launch X431 V Pro 4.0
OBDLink CX
You can also scan your car via Bluetooth app with Carista COBD-BT24, which is the for BMW on our list. These scanners support most BMW cars from the year 1996 to 2020 or newer models.
Why do you need a BMW scanner?
BMW uses particular OBD-2 protocols for its cars that require a specific diagnostic scan tool. BMW has manufacturer-specific codes that only supported scanners can read and clear. Without a BMW scanner, you may not be able to read the codes specific to the manufacturer.
Best OBD2 scan tool under $100?
If you're looking for a budget friendly OBD2 scan tool under $100, these products could be the best bang:
ScanTool 427201 OBDLink LX Bluetooth
How much does a BMW diagnostic cost?
BMW diagnostic on general auto repair shops or when you hire a BMW-specialist mechanic may range from $140 to $200, referring to the labor cost. However, the actual price may differ for each BMW model and is subject to additional fees and taxes. When diagnostics inform you of damaged or malfunctioned components, you'd have to pay for repairs and replacements.
Where do you plug in a scan/diagnostic tool on a BMW?
You can locate the OBD II port under your dashboard below-left your steering wheel. Otherwise, you may find it on the center console near the auxiliary power outlet (for a cigarette or portable charger). You'd have to uncover a rubber or plastic cover to access the port, and you can plug the socket correctly.
Conclusion
In the end, what you need is a BMW OBD 2 scanner that suits your needs the most. Autel MaxiPRO MP808 is the winner on our list in terms of functionality, performance, and features. 
That's not the cheapest product, but that would be the best value of your money if you need a versatile yet reliable OBD II reader that also caters to full-system diagnostics for your BMW car.
A BMW scan tool should accommodate your requirements while saving your time and money. At this point, you'd need the best obd2 scanner for BMW with comprehensive diagnostic features that not only read and clear the codes but also support other functions like live data stream, active tests, or battery registration that's essential for your BMW car.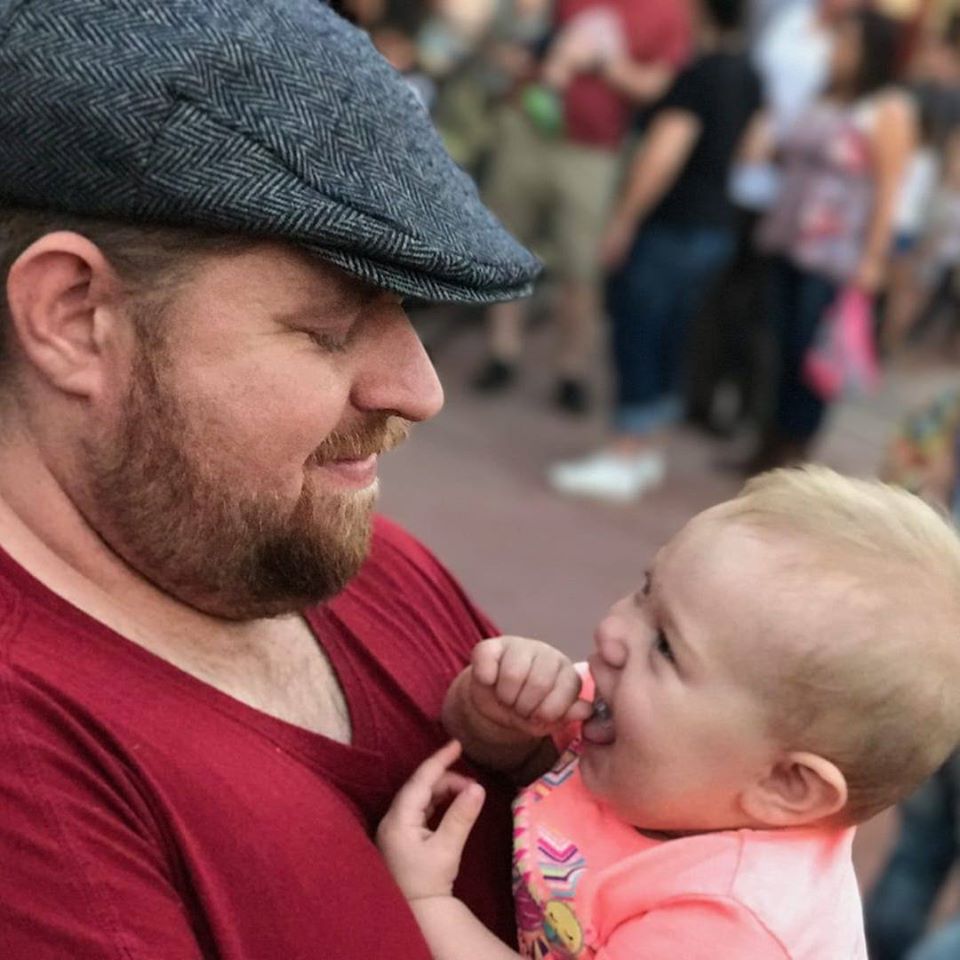 As a mechanical engineer, it's easy for David to explain the functionality of the tool. David test most of the tools before writing a review. its help him to learn something new and suggest the best product for you.