In the world of air compressors, what is best depends on the user of the air compressor. That's why naming the most popular or most high-tech product will not be enough.
There are 18 different types of pneumatic tools, 23 if you count the different variants of some tools. All of these tools have different CFM requirements at different pressure levels. Moreover, portability and tank size also vary a lot among compressors.
Picking the best air compressor for pneumatic tools while considering all of the facts is quite a hard job. That's why we have listed the best air compressors in every category.
Reviews for Best Air Compressor
Read the top features to find the product you need. And then continue on to the review section.
1. DEWALT FLEXVOLT Air Compressor Kit(DCC2560T1)
Key features
Airflow capacity: 1.2SCFM at 90PSI
Tank capacity: 2.5 gallon
Portable
Cordless electric
Voltage: 60 volts
OneTurn regulator
DewaltFlexvolt air compressor is one of the best home air compressors. The main feature of the product is the portability which lets you use your product freely. It is best for small garage jobs.
The capacity of the compressor is 2.5 Gallons. A lithium-ion battery will be provided with it. You can complete a variety of works as each battery charge allows up to 1,220 nails. However, it might not be that good with larger tools where you have to keep the motor running.
The compressor is lightweight for which it's much easier to use. You won't even face any complexity with the dial because of the OneTurn regulator.
Pros
Heavy-duty roll cage
Charger and battery are provided with the compressor
Capable of heavy-duty tasks
Provides cordless convenience having the power of a corded tool
Cons
Noisy for its size
The battery wears down fast if the motor is kept running
2. PORTER-CABLE Compressor (C2002-WK)
Key Features
Airflow capacity: 2.6SCFM at 90PSI
Maximum tank pressure: 150 PSI
Pancake tank capacity: 6 gallons
Voltage: 120V
Corded electric
Portable
With the equipment, you'll get all the accessories you'll need to work. The compressor is full of features, including optimal stability and rubber feet.
It is oil-free. Hence, the product needs minimum effort for maintenance which allows more time to work.
The tank is designed for stability which also has a water drain valve. Due to two air couplers, it supports two users as well. The weight of the product is only 30 lbs making it easier to carry.
Top Selling Innova Scanners
It is the best air compressor for the money because you get all the accessories in one place and at a low price.
Pros
Vital components are covered with shrouds and covers
The motor can easily start in cold weather
Regulated and factory-installed two air couplers are available
13 Piece accessory kit
Cons
Sound can be an issue
1-year limited warranty might not be enough
3. BOSTITCH Pancake Air Compressor
Key features
Airflow capacity: 2.6SCFM at 90PSI
Maximum tank pressure: 150 PSI
Pancake tank capacity: 6 gallons
Voltage: 120V
Portable
Corded electric
1-year manufacturer warranty
The compressor is corded electric which requires electric power to run. The compressor is pancake-shaped and includes an oil-free and maintenance-free pump. The efficiency of the motor is very high as well.
The compressor is lightweight and easy to carry. You have a long extension cord to go with that. Noise could be an issue for the equipment as its rating is 78.5 dBA.
Regulators and couplers help to maximize the air tool performance. Two universal couplers are pre-installed to support two users. All over, it's a good option at an affordable price.
Pros
High flow regulators and couplers
The motor can be run in cold weather easily
Optimum air tool performance
Low maintenance and no risk of oil stains
Long run time and quick recovery
Cons
The regulator may not work properly
Very noisy
4. CRAFTSMAN CMXECXA0232043 Air Compressor
Key features
Airflow capacity: 4SCFM at 90PSI
Maximum tank pressure: 175 PSI
Pancake tank capacity: 20 gallons
Voltage: 120V
Portable
Corded electric
With this air compressor, you can store more air as it can store 20 gallons. It allows longer tool run times. The compressor can withhold up to 175 PSI. It works with a maximum power of 1.8 HP. This unit can be said as the best portable air compressor for large compressors.
The compressor is designed for multiple uses. It can be used in the garage, job site, and even in workshops. The greater airflow capability allows it to power a variety of air tools.
Ease of movement due to 2×8 inch rubber casters and a large handle. It is also firm on the ground for its rubber feet.
With the two gauges, you can measure the tank pressure and tool pressure. For safety, you'll get a safety valve as well.  You'll get a cord, valve, plastic filter, two couplers, and rubber wheels with it. Craftsman also provides a 1-year warranty for the product.
Pros
Can work over 300 hours continuously
Quick compressor recovery
A quick dual coupler allows multiple tools to work at the same time
The large tank allows more air storage
Durable construction
Two sensitive gauges and a safety valve
Cons
Very heavy
High level of noise when the compressor is running
5. Rolair Twin Stack Compressor
Key features
Airflow capacity: 4.1CFM at 90PSI
Pancake tank capacity: 4.3 gallons
Voltage: 115V
Stationary
Corded electric
Cast iron construction
Rolair is among the best air compressor brands. They have been building compressors for over 45 years. They design their compressors with changing needs and demands. The compressor passes both factory and field tests before being approved.
That's why everything in the setup is of high quality and accurate. The splash lubrication ensures the longevity of pump life. You also have a 2 HP motor that ensures maximum efficiency of the motor.
It works on electric power, so no battery is required. As it comes with a warranty, so it's a product to watch out for.
Pros
Durable and longer pump life
Tank fills very quickly
Quick customer service
Good price
Relatively less noisy than other compressors
Cons
It takes a while to start in cold weather
The grip on the handle can get slippery when used for a long time
6. Makita MAC2400 Air Compressor
Key Features
Airflow capacity: 4.2CFM at 90PSI
Pancake tank capacity: 4.2 gallons
Maximum air pressure: 130 PSI
Voltage: 115V
Stationary
Corded electric
Oil-lubricated pump with built-in thermal overload
MAC2400 is designed and engineered for high output, low noise, and less maintenance. The 2.5HP air compressor provides high output due to the pump cylinder and piston. You can run two tools at once, one at 90 PSI and the other at 40 PSI or lower.
The product is built of cast iron which ensures durability even under tough conditions. The oil-lubricated pump reduces wear and maintains a cooler temperature. Roll cage construction is also present to provide protection. This is rated among the best air compressor for home use.
Pros
Industrial air filter for increased air intake
Powerful motor
Perfect for industrial and workshop use
Powerful CFM delivery and greater efficiency
Cons
A little heavy
Oil stain problem
7. NorthStarSingle-Stage Portable Electric Air Compressor
 Key Features
Airflow capacity: 5CFM at 90PSI
Pancake tank capacity: 20 gallons
Maximum air pressure: 135 PSI
Voltage: 115V
Stationary
Corded electric
Two cylinder single stage pump
If you need a compressor for long runtime, then North Star would be one of the best options. The material used to build the compressor is cast iron.
The weight of the compressor is 205 pounds which is more compared to other compressors of this size. So, it's hard to transport it. But the power of the compressor is unquestionable. It is also easy to control due to the highly accurate pressure gauges.
The V-style cylinder orientation is an innovative way to control the temperature of the compressor. Oil is used to run it, which causes less wear. All these results in longer lifetime. This compressor can be used in commercial shops.
If you're looking for budget-friendly compressors, then they would be the best.
Pros
Highly durable
The 3440 RPM motor runs quietly
Innovative cooling system
Pump life of 5000 hours
Cons
Difficulty in transportation
8. DEWALT DXCMPA1982054 Air Compressor
Key Features
Airflow capacity: 5.7 CFM at 90PSI
Pancake tank capacity: 20 gallons
Maximum air pressure: 155 PSI
Voltage: 115V
Portable
Two years pump and 1-year parts warranty
The compressor includes a number of features. It has automotive-style ball bearings, a balanced cast-iron fly, oil level sight glass, easily accessible oil fill, and durable stainless steel reed valves wheel. All of these things help in easy maintenance and produce maximum performance.
The cast iron twin cylinder pump ensures faster heat dissipation. For removing stubborn nuts and bolts, 20% more torque is supplied by the high flow regulator.
Trouble-free operation is carried out due to the motor and pump. The dual voltage induction motor produces high pump performance. All in all, this is one of the best air compressors you will get at this price.
Pros
Best air compressor for the money
Low noise
Heavy-duty induction motor
Easy operability and reliability
Maximum portability because of pneumatic wheels
Cons
The oil leaked in the delivery box
9. PowermateVx PLA4708065 Electric Air Compressor
Key Features
Airflow capacity: 14 CFM at 90PSI
Pancake tank capacity: 80 gallons
Maximum air pressure: 155 PSI
Voltage: 240V
Portable
Two year limited warranty
The PLA4708065 from Powermate Vx Electric Air Compressor has a capacity of 80 gallons. Steel and cast iron are used to build it. The motor used is a 15-Amp powerful motor that delivers 4.7-HP and up to 155-PSI.
The Compressor provides 14-CFM at 90-PSI easily, which ensures longer run times. More efficient cooling is provided by a wired-formed belt guard.
Some of the other special features of the product are the 3-Cylinder design, oil-level sight glass, and easily accessible oil fill, 12-Inch cast-iron balanced flywheel, durable Swedish stainless-steel flex valves. There's a built-in tank pressure gauge which adds control and convenience to the equipment.
The tank is made in the USA with global components. If you need a compressor for long runtime, then it would be good.
Pros
Highly durable
Easy to operate
Reliable for workshop and industrial work
Good runtime
Cons
10. Quincy QT-54 Air Compressor
Key Features
Airflow capacity: 15.4 CFM at 90PSI
Pancake tank capacity: 60 gallons
Maximum air pressure: 175 PSI
Voltage: 230V
Portable
The Quincy air compressor is mainly built for efficiency and lower operating costs. It is able to produce more compressed air at a lower horsepower. They run at a slower RPM and cost less to operate. The pump life rating is high, which is up to 30,000-hour.
It works on 24 Amps and has a manual drain System. The pump can produce 15.2 CFM at 175 PSI and 15.4 CFM at 90 or 100 PSI. A 5 HP Cast iron pump is used, which is both powerful and durable. The Air Tank Size is 60 gallons. With the product, you'll get a one-year limited warranty.
All of these features make it a perfect choice for professionals.
Pros
Can produce high CFM at different PSI
Always maintains a cool temperature
30,000 hours long pump lifetime
Good for commercial tasks
Cons
Factors to emphasize while purchasing an air compressor
By now, you might have already guessed that there are a lot of things to consider when picking a compressor. For the people who are yet to find their best from the review list, this section can be a big help.
It lists and explains all the facts and features that you have to watch out for and what the standards are that you need to look for.
Here we go-
Air Pressure (PSI)
You will find two kinds of PSI ratings in the spec sheet of a compressor. One will be the maximum pressure capability. And the other will be the specific PSI of a particular airflow (CFM).
The maximum pressure should be more than 120 PSI because most tools operate under 90 PSI, and some go as far as 120 PSI. However, if you are getting a large tank, you should look for greater PSI for operating multiple tools at once.
Maximum Noise Level
Noise is one of the biggest issues for air compressors. Everyone likes a compressor with less noise.
There are some sellers who intentionally state the wrong noise level. For a good air compressor, the maximum noise level should be 75-80 dB. For industrial purposes, this can be considered up to 90 dB. These numbers might seem high as well, but you might not get better than this.
Storage capacity
The more storage capacity, the more run-time you get. With the increase in storage capacity, the weight of the compressor also increases, which should be kept in mind.
For normal use, a 2-5 gallon compressor is standard, and for industrial purposes, 60-80 gallons would do fine.
Horsepower (HP)
The Horsepower determines the efficiency of the machine. So, it's certainly a key factor of a compressor.
The air compressors for pneumatic tools generally have low HP. It ranges from 1-2 HP. Industrial air compressors have a higher HP, which is generally 4-5 HP.
Air Flow Rate (CFM)
You will find two acronyms of the airflow rate, CFM and SCFM. SCFM is a more standardized version of CFM. Although there is much difference between the two, we will ignore them for the sake of simplicity as they will not affect our research.
Next, you have to focus on the tools you are gonna use with the compressor. The tools will have a specific CFM requirement at a particular Psi. Keep that in mind and pick a compressor that is able to satisfy those requirements.
Lightweight or not
If you would want to use it for home or garage purposes, then a lightweight compressor is preferable. In the case of industrial purposes, the weight doesn't matter. However, large compressors with wheels and casters are quite portable as well.
Oil-Free or oil-lubricate
There are two kinds of pumps: oil-free and oil-lubricated. Most of the compressors for pneumatic tools are oil-free.
For oil-free pumps, minimum effort is required for lubrication. Whereas in the case of oil-lubricated pumps, the compressors are more durable because of less wear.
If you want to use for industrial purpose, then oil-lubricated is the better option, but for home use or garage use, oil-free would be better.
Frequently Asked Questions
Our curious mind has some questions regarding every matter. It's the same in this case. We have provided answers to some of the most common questions about air compressors for pneumatic tools.
1. Is it fine to leave an air compressor full?
You should empty the tank every time after your work is finished. Open the drain valve and release the air to let out condensation. It keeps the tank dry.
2. How to use compressor safely and effectively?
First of all, you should try to keep the tank dry. Open the valve of the tank after use to remove condensed air. For an oiled pump, maintenance should be done after every few days. Read the instructions manual carefully and abide by the rules provided in it.
3. On what voltage should I run my compressor?
Small-sized air compressors are built to run on a 110V Outlet. For home uses single 110V outage would be enough. Industrial purposes need larger air compressors which have the choice of 110V to 220V. 220V is recommended, though.
4. How often air compressor servicing should be done?
The time interval between servicing depends on how much you use your air compressor. You should service quarterly if you use regularly. Annual servicing is enough if you use it occasionally.
5. Can my air compressor hold an extra tank?
This would completely depend on your compressor. If your air compressor is able to run for longer periods, then you can attach an extra tank. After filling the tank, give it the required time to cool off.
Final thoughts
We are working with compressors for a long time now. My team and I know where and how to look for the best air compressor for pneumatic tools.
But this is a result of years of experience. That's why you can trust our reviews and put your money on the products we recommended. We also respect the effort to go your own way. And that's why we have the buying guide there.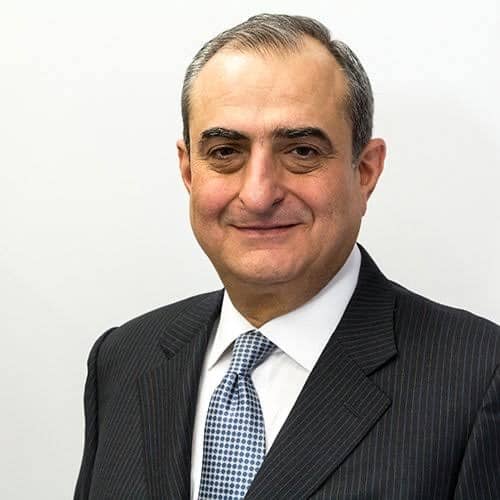 As a mechanical engineer, it's easy for Jack to explain the functionality of the tool. Richer test most of the tools before writing a review. its help him to learn something new and suggest the best product for you.