When it comes to jumping starters, Gooloo is among the great names because it has various products on its lineup.  If you have been caught with the Gooloo brand, you might have wondered what's the best gooloo jump starter to purchase. In this article, you can read our gooloo jump starter review of several Gooloo products that you can consider. Don't forget to check the table of differences after the review section.
3 Best Gooloo Jump Starter Review
Photo
Title
Features
Our Rating
Buy
GOOLOO Jump Starter GE1200 1200A Peak 18000mAh

Wide range vehicle compatibility

Compact design

Check Prices

GOOLOO GP4000 Jump Starter 4000A Peak Car Starter

High power capacity

Safe operation

Check Prices

GOOLOO 1500 Amp Portable Car Jump Starter GT1500

High power capacity

Outstanding power keeping(three months)

Check Prices
December 8, 2023
1. GOOLOO Jump Starter GE1200
GOOLOO GE1200 is a portable jump starter with a peak current of 1200A that supports 12V batteries. It's a lithium car starter that offers safe and reliable operation for both gasoline and diesel engines. The jump starter also offers other functionalities with other built-in ports. It appears like a plain power bank until you find the technical specifications.
Reliable Jump Starting Performance
As for the jump start function, we can expect GOOLOO GE1200 to give you up to 30 tries before it runs out of power. If you're only dealing with dead battery issues, this number is way more than enough to start your engine on. It can start up to 7.0L gas vehicles and up to 5.5L diesel vehicles. If your car is smaller than that, you can have more starts from GE1200.
Safe Operation
The three-pin output port and the complete built-in protections allows you to safely operate the jump starter. It prevents overloads or short circuits during the operation that keep your hardware and hands safe. This way, you can rest assured when using GOOLOO GE1200 for either jump start your car or charge appliances.
Awesome Power Bank
Coming into the portable jump starter market, GE1200 can easily be a power bank beast. You can practically charge your gadgets when mobile with 18000mAh of capacity after fully charged. It's just slightly bigger than a generic power bank but still fits your dashboard and trunk.
Pros
High capacity

Wide range vehicle compatibility

Compact design

Complete protection for safe operation

Versatile USB ports

Reliable
2. GOOLOO GP4000
GOOLOO GP4000 is a jump starter power bank that's also a member of GOOLOO's Titan series. Since it's from a different series, GP4000 comes with a different design and features than GE1200. It carries all kinds of gas and diesel vehicles from 1.5L up to 10L. It's also one of the manufacturer's best selling jump starter power banks so let's see the highlights of the features.
Top Selling Innova Scanners
Safe Operation
You can use GP4000 to start your car instantly without worrying about shorting or damaging any component. The manufacturer guarantees the safe operations of their products and GP4000 isn't an exception. Even if you're not an automotive expert, you can still operate this jump starter safely to start your car when the battery is dead.
The Most Powerful
Like the previous jump starter, GP4000 can support up to 30 starts with a single fully charged. However, it also has a bigger capacity which is 26800 mAh that allows you to use it as a powerbank for other appliances without practically disturbing its main function to start the vehicle with the dead battery.
Intelligent
It's an intelligent jump starter not only because it has reverse polarity protection but it would protect components and devices from overloads, overcharging, or even short circuits. Having an intelligent jump starter becomes more necessary because you mostly need it in emergency situations that are usually a little bit chaotic.
Versatile and Convenient
Coming as a jump starter power bank, GP4000 offers a high degree of versatility to charge a range of gadgets you have. You can even power your tire inflator with this jump starter. However, you can conveniently use this power bank because it has all the ports you need to support different operations.
Pros
High power capacity

Safe operation

30 jump starts

Reliable power bank
Cons
No digital interface yet

Some compatibility issues with larger vehicles
3. GOOLOO GT1500
The GOOLOO GT1500 is another jump starter battery pack from the manufacturer but it's actually a member of the Turbo series. It might refer to the built-in quick charging ports that allow you to speed the charging process. GOOLOO GT1500 is the first of its kind where the manufacturer adopts the signal controller instead of a microcontroller for the circuit.
Turbo Charging
GOOLOO GT1500 is obviously the winner when it comes to charging and keeping the capacity. While other starters may come with conventional wall charging, GOOLOO GT1500 has a type-c port that allows you to fully charge the battery in only 5 hours. Furthermore, you can still expect a full capacity even after storing the battery pack for three months.
As for the daily power bank and emergency battery pack, this feature is undoubtedly exceptional.
Water-Resistant
Another factor that makes the GOOLOO GT1500 win the competition is that the battery pack has splash-proof construction that makes it water-resistant. A rainy day doesn't have to stop you from starting your car in an emergency situation. This way, you can quickly get battery replacement nearby.
A lot of Features and Inclusion
The GOOLOO GT1500 has everything you need from a jump starter and power bank for sure. Not only does it have a three-mode LED flashlight but it also has comprehensive inclusions. You'd have complete adapters that work on most ports of your peripherals. This way, you can either connect it to your vehicles or to gadgets/devices with no problems.
Pros
High power capacity

Outstanding power keeping(three months)

Turbocharging

Complete adapters

Water-resistant

Three colour variants

Easy to use
Cons
Poor customer service issues
Difference between these three jump starters
We've seen at gooloo jump starter review above that these three jump starters indeed have a reliable performance to start your vehicle on. While they share similarities, they actually have technical and non-technical differences. As for wrapping the differences, we've made the comparison table of technical specifications below.
Price Point
Cheapest
Most Expansive all
Cheap
Peak Amperage
1200 Amps
4000 Amps
1500 Amps
Discharge Temperature
-20C-40C
-20C-40C
-20C-40C
Charge Temperature
0C-45C
0C-45C
0C-45C
Battery Capacity
66.6Wh
99.2Wh
55.5Wh
Discharge Temperature
-20C-40C
Charge Temperature
0C-45C
Price Point
Most Expansive all
Discharge Temperature
-20C-40C
Charge Temperature
0C-45C
Discharge Temperature
-20C-40C
Charge Temperature
0C-45C
December 8, 2023
Why should you buy a gooloo jump starter? 
Gooloo is an automotive parts manufacturer with an extensive battery pack product lineup. However, you might have wondered why you should invest in a Gooloo jump starter instead of other brands. You might consider the factors we've highlighted below.
Reliable Performance
Most Gooloo jump starters can give you 30 starts before you need to recharge the battery pack. While every product may have different peak current specs but it works reliably within its capacity. The range is 1.5L  up to 10L which means you can start most engines with a dead battery.
Non-Drop Capacity
Gooloo battery packs come with advanced lithium battery and capacitor technology. Some products can hold the power capacity for up to three months in storage. This way, they're always ready to use for your emergency situations or whenever you need to use them for charging or powering appliances.
LED Flashlight
Most Gooloo battery packs are manufactured with emergencies in mind. Therefore, they come with built-in LED flashlights that even have three modes: flashlight, strobe, and SOS. When you need to jump-start your car in the middle of nowhere at night, it always illuminates you.
Complete Protection for Safe Operations
If you read our review on Gooloo jump starters above carefully, all of those products have complete protection. It even has smart jump clamps that prevent overloads and damaging the components. All of them have 8-9 protections to ensure safe operations whether you're using them for jump-starting your car or charging or powering appliances.
Powerbank Mode
Gooloo has joined advanced battery pack categories in the market; their jump starters already support power bank mode. Despite bypassing your dead battery and starting your engine, Gooloo jump starters can work as your casual power bank. This way, you can charge pretty much everything. Many of them even support fast charging and/or can power DC appliances like pumps, inflators, fans, etc.
Various Options for Wider Compatibility
Gooloo jump starters can start a range of gas and diesel vehicles for up to 10L engines. They have battery packs with different peak currents, battery capacities, and other technical specifications, not to mention the features. This way, you can simply choose a Gooloo battery pack that suits your needs.
Compact Design
Gooloo battery packs are just slightly bigger than generic power banks but they're certainly more powerful, functional and versatile for sure. You can put it in your bag, pocket, trunk, or even dashboard storage. It won't eat space and will be ready to use whenever you need it.
As for wrapping them together, Gooloo has an overall satisfied customer base. The majority of users have found that Gooloo battery packs are reliable both as jump starters and power banks. You can always find what you need in the Gooloo battery pack lineup.
How do you charge a Gooloo jump starter?
Depending on the particular product, you can generally charge Gooloo jump starters in two methods. First, you can charge it via a wall charger or cigarette lighter adapter in your car. Second, you can use USB type C and use a home charger whenever available.
How long does it take to charge a Gooloo?
The exact time to charge a Gooloo jump starter would depend on the battery capacity and whether or not the product supports fast charging. You can fully charge Gooloo battery packs somewhere between 1 and 5 hours, depending on the corresponding product. Check the spec of Gooloo to get the exact information about the charging time.
How many stars can Gooloo provide?
Gooloo battery packs like GT1500, GP4000, and GE 1200 can provide you with up to 30 engine starts when fully charged. It depends on the vehicle whether it's a motorcycle, sedan, SUV, or truck. Overall usage like for charging appliances or gadgets may also affect the number of starts you can use.
How many volts should a jump starter have?
Jumpstarters available in the market go somewhere 6 to 24 volts. However, 12V jump starters are the most common because more vehicles use 12V batteries instead of other voltages.  You must only purchase a jump starter with the same voltage as the battery of your vehicle.
Can a jump starter charge a battery?
Portable jump starters or battery packs aren't designed to charge your battery even if they have the same voltage. They're designed to send instant power to the battery just enough to start the engine. From there, your battery would be charged by the alternator of the vehicle if it works. Portable jump starter may charge DC appliances or gadgets but not your vehicle battery.
Can a jump starter charge a laptop?
With correct adapters or as it supports, you can possibly charge your laptop but the process can be pretty slow. However, you must not modify the connections between your laptop and the battery pack because they likely have different voltages. Instead, buy the correct adapters to do the job.
What devices can a portable jumper charge?
Most portable jump starters now come with power bank mode. It means that they have USB Type-A and/or USB Type C ports that allow you to charge pretty much all gadgets or appliances. These include smartphones, tablets, cameras, GPS, etc. They can even power appliances with the same voltage like tire inflator, van, mini vacuum cleaners, mini-fridge, and so forth. Many of them have fast-charging capability that allows you to charge gadgets two times faster.
Final Words
Gooloo undoubtedly has high-quality jump starters that you can consider to invest. When it comes to battery capacity and peak current, GP4000 is the Best gooloo jump starter in the list. However, the GT1500 from Turbo Series offers compactness, water-resistant properties, and other amenities. Gooloo GE1200 is the option if you need something between two other products. Anyway, you can choose Gooloo battery packs that suit your vehicles and the overall requirements.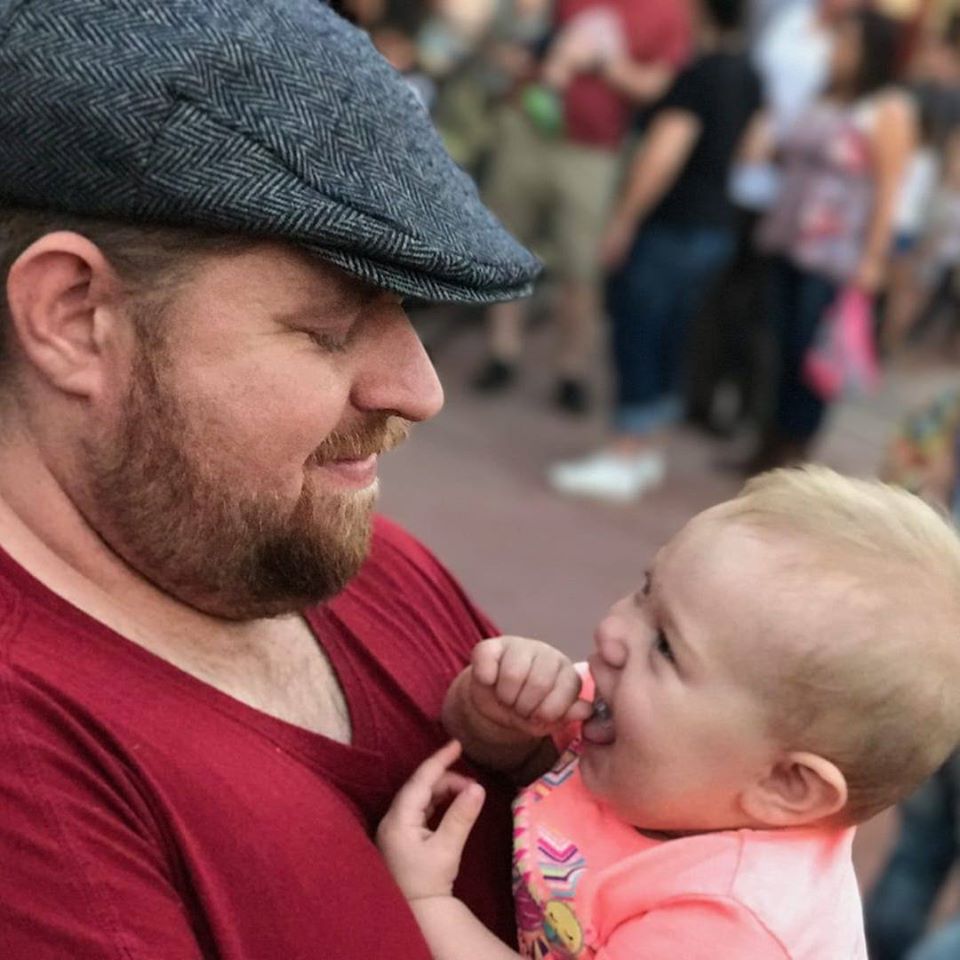 As a mechanical engineer, it's easy for David to explain the functionality of the tool. David test most of the tools before writing a review. its help him to learn something new and suggest the best product for you.