Ancel FX6000 is an OBD II scanner with highly professional and superior technology. This Fx6000 tool has almost all the features of a standard OBD scanner. And that's why we have chosen ANCEL FX 6000 for reviews. Also, in this article, we have arranged the Ancel FX6000 review neatly so that a buyer can realize why this tool is unique from other OBD tools.
Nowadays there is much competition for any product. And in the case of OBD tools, there are many more options in the same price range. As a result, a buyer becomes confused about which one to buy. So we try to give you the best options.
Maintaining our continuity, in this article, we highlight the good and bad aspects of the Ancel FX6000 scanner. Also, Autel Mk808 is another best OBD tool on the market. So we have provided a short comparison table of Ancel Fx6000 VS Autel Mk808. Please read the full article to learn more about the Ancel FX6000 tool and make easy decisions.
Ancel Fx6000 In-depth Review
The Ancel FX6000 is an OBD II tool capable of programming and coding. Many expert technicians use this tool for its reliability. Any user can easily use the Ancel FX6000 because of its simple functionality. This tool can perform primary and complex diagnoses of vehicle systems.
Ancel FX6000 OBD tool allows you to make complex diagnoses like TPMS reset, EPB, ECU programming, SRS, SAS reset. At the same time, this tool has a lot of vehicle coverage, making it one of the
best competitors. Also, the build quality of the FX 6000 tool is robust so that you can use the tool for a long time.
In addition, the Ancel FX6000 price is very stable for its performance. The cost of the tool and its features can give you a buttery smooth experience. You can also operate the scanner comfortably with the navigation buttons and large LCD. And like other OBD scanners, the FX 6000 has the benefit of free online updates.
Basic Features
Design
In the case of any product, the first thing that catches people's eye is the product's design. And if the first impression is terrible, then no one wants to buy that product. Its design is similar to that of a gaming console, which is very eye-catching. And this scanner is made with high-quality polycarbonate, so the device is quite durable.
Moreover, This scanner weighs only 3.3 pounds. At the top of the device, there is a port to connect to the car. And at the bottom, there is a USB TYPE B port for software upgrades. Also, this device has a DC female port.
LCD and Buttons
The Ancel FX6000 has a 4.3-inch high-definition TFT color display. The resolution of the LCD is 480 X 272 pixels. This LCD will give you maximum visual output as it is pretty significant in size and the display's resolution is also very good. Also, the brightness of the LCD is quite good, so that you can work with it very well in any lighting condition.
Top Selling Innova Scanners
Additionally, this scanner has a total of seven buttons. Of which four buttons do the work of navigation. With the Fn button, you can customize the menu of this tool to your desire. Also, you can select the program with the OK button and return with the ESC button.
Ancel FX6000 Vehicle Coverage And Language
Vehicle coverage is a crucial subject for any OBD scanner. This scanner supports both OBD I and OBD II. So you can say that the vehicle compatibility of this device is quite broad. The ANCEL FX6000 works well on cars built after 1996. And with this device, you can diagnose both diesel and gasoline-powered cars. The scanner also comes with eleven connectors so that users can use it in any vehicle.
However, many customers have encountered various problems with this scanner in terms of vehicle compatibility. The FX6000 OBD scanner does not work on all older cars. In addition, many customers have complained that the device does not connect to the vehicle's computer or displays failure messages.
Also, in many vehicles, the advanced features of this scanner do not work well. So before buying this tool, make sure that it is very compatible with your car. This device supports multiple languages. It supports English, Spanish, German, Portuguese, Russian, French, Korean, Polish, Dutch, etc.
Read and Clear Codes
With the Ancel FX6000 scanner, you can diagnose the cause of car engine lights. This device can diagnose common and complex problems of the vehicle. Also, with Ancel FX6000, it is effortless to diagnose engine, SRS, ABS, EPB, cheek battery, and transmission codes. And you can clear the error codes and Reset with this device after analyzing them.
However, it would be best to keep in mind that there is no way to save code on this device. So once you clear the code, you can't get it back.
Ancel FX6000 Update
Updates are essential for any device. The update fixes various bug fixes and optimizes the performance of the device. The Ancel FX6000 comes with two years of free updates, which the customer has to get through online registration. Also, software updates fix bugs as well as make the OBD device suitable for new vehicles.
If the update gets stuck while updating, unplug the device from the computer. Then try again with a restart. This device does not support MAC OS for updates which is a downside.
Advance Features
ECU Programing
The Ancel FX6000 is a little more capable than the average OBD device. It can perform complex tasks such as ECU coding and programming. This feature is only available in premium scanners. And it is impossible to imagine in this budget.
So if there is any fault in the ECU, you can use this scanner to diagnose the problem. And you can do ECU coding and programming with Ancel FX6000 as required.
Oxygen sensor
The oxygen sensor is one of the most critical sensors in the vehicle. If there is any fault in this sensor, it will reduce the vehicle's performance, and the engine light will glow. Oxygen sensor problems can cause damage to the vehicle's engine, ECU, or any other significant damage.
If you have a problem with the Oxygen sensor using this OBD device, you can test the oxygen sensor and reset it if necessary. You can also perform smog tests with FX6000.
SAS
The steering angle sensor is another critical sensor of the vehicle. This sensor balances the steering of the car. If there is any problem with this sensor, it won't be easy to balance while driving. Ancel FX6000 can diagnose and calibrate SAS.
TPMS
The TPMS sensor monitors the air pressure in the vehicle's tires. If the tire pressure decreases or there is a problem with this sensor, the TPMS LED will light up. You can use the Ancel OBD device to diagnose the cause of TPMS light and reset TPMS.
Others Functionality
The Ancel FX6000 device has almost all kinds of features. You can use this tool to diagnose, reset and calibrate different types of vehicle parts. Notable, among which are body system, chassis, DPF, powertrain, etc.
This OBD device is also capable of displaying diagnostic data in graphical and text formats. And you can use the freeze frame data as per your requirement.
PROS
Able to diagnose advance.
Built-in a very robust way.
Compact size so easy to carry.
Its vehicle coverage is excellent and also supports several OBD I vehicles.
The device supports multiple languages.
The OBD scanner comes with two years of free software updates.
The device is capable of ECU programming and coding.
The scanner is straightforward to set up and use.
Its LCD is quite large.
CONS
The software cannot be updated using MAC Os.
Many customers have received compatibility issues.
You can't save the code because the device does not have built-in memory.
How to update firmware on Ancle FX6000?
The Ancel FX6000 comes with two years of free updates. You can flash the firmware Ancel FX6000 device according to your needs. And to Ancel FX6000 update, you will need several tools, including a Windows-operated PC and a USB BType cable and internet connection.
Follow the steps below to update the OBD device.
To update Ancel FX6000, first, visit ANCEL's website and complete the registration.
Next, go to the download option and download the exe software file by giving the model and product name of your Ancel OBD scanner.
After installing the software, connect the OBD device to the computer with the USB cable.
Now open the software, select the language, enter the product serial number, and click on the Device Upgrade
Then select the firmware you want to update and click the download option.
When the download is complete, click OK, then quit. Finally completed the firmware update of Ancel FX6000.
Comparison Ancel FX6000 with Autel MK808
The Autel Maxicom MK808 is a highly acclaimed OBD scanner. Professional mechanics like to use this device with pleasure. And this OBD device is capable of resetting twenty-five functions. Also, It is a device powered by Andriod operating system. And this scanner can be updated using WIFI.
The Autel Maxicom MK808 has a seven-inch full HD resolution touch LCD. And for its power, a 5000mAh lithium battery is included. Also, The MK808 can diagnose all systems of the vehicle.
The MK808 is a premium category OBD II scanner. So it costs a lot. Nevertheless, there is a massive demand for this tool in the market. And experienced vehicle mechanics highly recommend Autel Maxicom MK808 for professional work.
That's why we made this comparison of Autel Maxicom MK808 with Ancel FX6000. However, the Ancel FX6000 price is about half of the Autel Maxicom MK808. You can still see the main differences between the two tools from this comparison. Also, you can try the cheap price of the Ancel Ad310 obd2 scanner. Below is the Ancel Fx6000 VS Autel Mk808 Comparison Table.
| | | |
| --- | --- | --- |
| | Ancel FX6000 | Autel MK808 |
| Price | Moderate | Premium |
| weight | 3.3 pound | 5.19 pound |
| EUC Diagnosis & Programing | Yes | It can only diagnose. and it can't do any coding or programming |
| Full System Diagnosis | Yes | Yes |
| TPMS | Yes | Yes |
| SAS Calibration | Yes | Yes |
| SRS | Yes | Yes |
| Battery Cheek | Yes | Yes |
| LCD | 4.3 Inches | 7 Inches |
| Buttons and touch | It is to be operated by seven buttons. | It is to be driven by a Touch screen. |
| Oil reset | Yes | Yes |
| Storage | | 32GB |
| Oxigen | Yes | Yes |
| EPB | Yes | Yes |
| BMS | No | Yes |
| EPB | Yes | Yes |
| Transmission Test | Yes | Yes |
| Engine Light | Yes | Yes |
| Read and Clear codes | Yes | Yes |
| Auto VIN | No | Yes |
| Live to stream | Yes | Yes |
| Fridge frame data | Yes | Yes |
| Bluetooth and WIFI | No | Yes |
| Build Quality | Average | Excellent |
| Battery included | Using the vehicle's battery | 5000 mah(included) |
| Multi-language | Supports | Supports |
| Software support | 24 months | 12 months |
FAQ
Why should I buy Ancle fx6000?
The Ancel FX6000 is one of the best OBD devices on the market. Although this tool has some cons, you can give some concessions for the price and features of the device. It has almost all the elements, and the device is capable of performing many complex tasks. Which you usually do not find in this budget OBD tools.
This OBD scanner is also far ahead of its competitor's inefficiency. So many professional technicians also use it. So if you want to buy the best OBD device on a moderate budget with many more features, you can buy Ancel FX2000 advance obd2 scanner.
What makes Ancle fx6000 the best OBD II scanner?
The current market is competitive. At this time, the demand for the company's product that offers the best product at an attractive price is higher. Because everyone wants to purchase a good product at an affordable price, all customers want their device to have more features than the price. And this is why Ancel FX6000 is the best tool.
The Ancel FX7000 is far ahead of other OBD devices in terms of features. And there are many premium features in this OBD tool. Also, its quality is quite good so that it can give service for many days. And the design of the OBD device is also quite tasteful. That is why Ancel FX6000 is one of the best OBD scanners.
Would Ancel's OBD scanner be better?
Ancel Company is known for making OBD scanners of professional grade. And it has a very high user rating. Ancel is also a reputable Best OBD device-making brand. Finally, you can feel free to buy Ancel's products.
Good Bye Word
The Ancel FX6000 is an excellent OBD device. It can give you premium features. At the same time, Ancel FX6000 price is also affordable. However, it would be great if you were sure about compatibility before buying the device.
Because many customers have problems with the device's compatibility, buy the device if it is compatible with your car. Moreover, it will frustrate you. And experts can use this OBD scanner as their primary device for diagnosis.
Ultimately this device will be perfect for an expert or enthusiast because the Ancel FX6000 OBD scanner provides excellent value.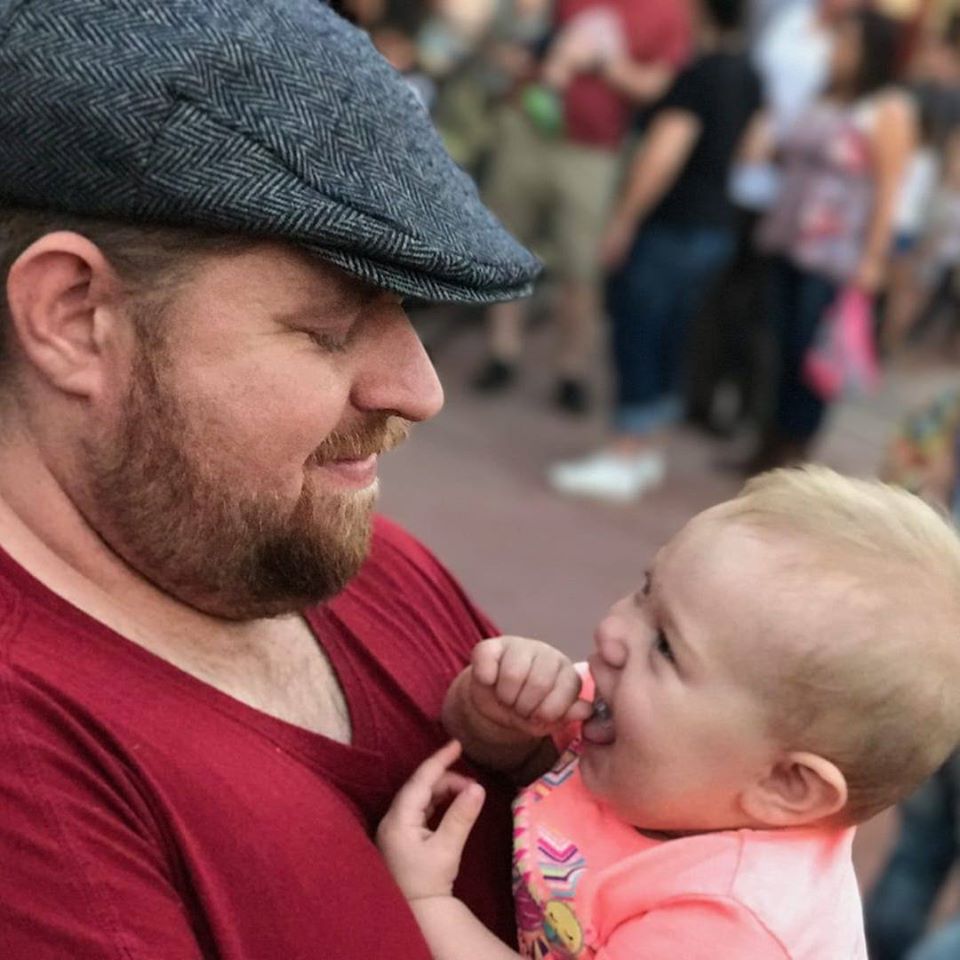 As a mechanical engineer, it's easy for David to explain the functionality of the tool. David test most of the tools before writing a review. its help him to learn something new and suggest the best product for you.