The highest exhale capacity of an average person is around 14.5 PSI. In comparison, air tools require at least a 70 PSI pressure for operating properly.
So, it is obvious that you can't use a nail pneumatic nail gun or other air tools by blowing with your mouth, Right? 😅
As you can't blow an air tool with your mouth, you need air compressors to do that. But choosing an air compressor is not a piece of cake.
There are a lot of air compressors in the market. But not every compressor is the best air compressor for framing crews.
Figuring out a perfect solution always requires patience and professional expertise.
So, to help with this problem of finding the right compressor for framing jobs, we have chosen some air pumps for you.
Top 5 Air Compressors for Framing Crews Review
There are a lot of air compressors out there in the market.
But can't have them all. Right?
So, we've decided to help you with choosing the best air compressor for framing crews.
Here are our top five picks for framing crews
Top Selling Innova Scanners
1. Makita MAC5200
Top Features
Dimension: 29 x 19.5 x 19 inches
Capacity: 5.2 Gallons
Max Power: 3 HP
Operating Pressure: 140 PSI
Power Source: Electric Corded (120V)
Warranty: 1-Year
Makita is a well-reputed manufacturer for its quality industrial equipment. This air compressor is one of those pieces of equipment for framing crews.
It has an air tank of 5.2 Gallon capable of sustaining a 140-PSI operating pressure. Its powerful motor will increase your productivity at a significant rate with its 40-PSI (6.9-CFM) & 90-PSI (6.5-CFM) air-pressure. Which is enough for the tools like Nail Guns, Staplers, and Spray Guns.
After watching such a capability of this machine, you may have started thinking about issues with higher temperatures.
But you don't need to worry about these as it's equipped with an oil-lubricated pump that produces very low heat. The device is also equipped with a thermal overload for additional protection.
The machine comes with a quick connect 50 feet long 3/8-inch air hose that gives you great flexibility. And the device is also equipped with two wheels and a foldable upright handle for easy portability.
Build quality of this compressor is pretty great. Its cast iron cylinder has greater bore for a long durable lifespan. And its piston is specially designed for providing you a very fast recovery time.
The cast iron pump is also very easy to operate. You just need to plug it into a 120V power outlet, let the compressor get refilled, attach your tool with the hose and then start working by setting the desired pressure.
The lever handle ball valve drain (water drain valve) of the tank makes the decompression process also very handy.
Pros
Auto air Filtration
Easy Portability
Faster recovery time
Built-in Extra Storage Compartment
2. Senco PC1010
Top Features
Dimension: 14 x 13 x 10 inches
Capacity: 1 Gallon
Max Power: 1 HP
Operating Pressure: 125 PSI
Power Source: Electric Corded (115V)
Warranty: 1-Year
If you are looking for a very small, lightweight, and easy portable air compressor, then this device might be a perfect choice for you.
This device is perfect for finish and airbrushing jobs.
It gives you a pretty decent area coverage with its hose length and 6-feet long cord length for light-duty projects.
You can power this machine with any 115V power outlet.
Despite being a very compact air compressor with a low power draw, it is able to provide you with a 125 PSI operating pressure, which is very impressive.
Using the compressor is very handy. You just simply need to plug the machine in a 115V power outlet, then you need to wait for a while to build up the pressure after switching it on.
The pump is equipped with an overload switch as a safety feature, which automatically stops the motor when overloaded. So, you don't need to worry just in case you left it switched on unintentionally.
Once the tank is full, then you can use it by connecting your tool with its ¼ inch quick connect nozzle.
But there is one thing that you have to make sure. And this is, to ensure its required draining after every use as it is an oil-less unit. Otherwise, it may get damaged.
Pros
Very Stable on level surfaces
Lightweight
Great Portability
Very high pressure compared to its size
Cons
Price could be a bit lower
3. DEWALT D55146
Top Features
Dimension: 33.5 x 23 x 15 inches
Capacity: 4.5 Gallons
Max Power: 1.6 HP
Operating Pressure: 225 PSI
Power Source: Electric Corded (120V)
Warranty: 1-Year limited warranty and free service contract
DEWALT is a very well-known and trusted name to the framing crews for the fabulous features on their products and satisfactory services. And this air compressor is another fabulous product of DEWALT.
This machine is not only unique and convenient in design but also has a great PSI.
In fact, it is the highest PSI product on our list.
Now you might be thinking that it might require a special power outlet setup for this device.
But surprisingly, it doesn't. It runs on regular power outlets.
Despite running on 15 amps power outlets, it can give you an output of 225 PSI with 5 SCFM with its 1.6 HP motor. That means it can provide you with eighty percent more useable air than the other compressors of its price range.
Another notable factor of this air pump is, it produces only 78 DBA, which is very quiet than the other pumps of the same capability.
The compressor is very compact in size, even after having a 4.5-gallon air tank. The vertical stand design makes it very easy to store, and the attached wheels make it easier to move.
This U.S. made unit is a bit expensive. But it is highly recommended for you if you don't have any budget limitations and looking for a high PSI pump.
Pros
Wheels for easy transportation
Oil-free pump
High PSI
Relatively quiet operations
Cons
A bit heavy
A bit expensive
4. BOSTITCH BTFP02012
Top Features
Dimension: 17 x 17 x 19.25 inches
Capacity: 6 Gallons
Max Power: 0.9 HP
Operating Pressure: 150 PSI
Power Source: Electric Corded (120V)
Warranty: 1-Year limited warranty
If you have used Bostitch air-compressors before, then you might have heard the name of the famous BTFP2011. This compressor model we are reviewing here is an upgraded version of that BTFP2011 with some extra modification.
Like the BTFP2011, its pump is also oil-free. So, you don't have to worry about changing the oil and any kind of extra maintenance.
One of the best features of this machine is that it only takes 25 seconds to get recovered. This 6-gallon air-compressor is capable of providing you a 150-PSI operating pressure.
And when it comes to power, its 0.9 HP motor draws only 15 amperages with a capability of operating at 2700 RPM. And as it uses 15 amp, you can use it with your home's power outlet. So, you don't need to think about any extra high amp outlet.
Now you might be thinking that the machine is very loud. But surprisingly, it only makes 78 DBA, which is even quieter than a grass cutter.
This pancake air compressor's tank has a bit narrower diameter than its forefather BTFP02011. That enhanced its portability a lot.
All in all, you can't expect something like industrial air compressors from such a compact device. But in the case of semi-professional usages, it is expected that it won't disappoint you at all.
Pros
Rubber feet for great stability
Low operational noise level
Low power draw
Oil-less compressor
Cons
Horsepower level could be a bit improved
5. CRAFTSMAN CMEC6150K
Top Features
Dimension: 16.5 x 16.5 x 17.88 inches
Capacity: 6 Gallons
Max Power: 0.8 HP
Operating Pressure: 150 PSI
Power Source: Electric Corded (120V)
Warranty: 1-Year limited warranty
If you prioritize the portability of air compressors a lot, then this pump should be on your list.
This air compressor weighs only 30 lbs. Moreover, its pancake shape increases the portability.
It also provides great performance with 150 PSI max output with a 0.8 HP motor. Which is pretty high compared with the other compressors out there in the market.
This is an oil-free compressor, which means you don't have to spend any extra money and time on its maintenance.
The manufacturers of this air compressor tried to ensure customer satisfaction as far as they can. That's why they offer you an accessory kit of thirteen accessories along with the compressor, including a 25-feet long hose. So, it saves you the money of buying a hose. And they also give you a limited warranty of one year.
And as the compressor is 100% American made, the manufacturers thought about American users' conditions, and they engineered it in such a way so that it can run in cold weather without any problem.
In short, this device is an excellent choice on a meager budget with comparatively higher specifications. So, it worth giving it a try.
Pros
Made in the USA
Works in cold weather
Oil-Free
Lightweight
Low Recovery Time
Things to Consider Before Buying
Here are the top key factors that you should consider before picking up a pump online
Horse Power
The horsepower is the direct indicator of the pumps working capacity. So, this is one of the most important factors to consider for sure.
Sometimes manufacturers try to mislead the customer by leveling the products with a way higher HP than its original HP. So, don't be fooled. You can expect 2.5-3 HP at the highest from a framing compressor.
Higher HP means a higher power draw. So, if anyone tells you that you'll get a power of 5HP like an industrial air compressor in such compressor, then he must be lying.
You can't expect a baby to have strength like a full-grown man, Right?
To avoid getting tricked by black hat marketers, you should know that; framing air compressors usually draw around 15 amps. At the same time, a 5 HP compressor would draw at least 24 amps. So, check this out before you make a purchase.
PSI & CFM
CFM stands for Cubic Feet per Minutes. That means the CFM rate of a machine indicates the air volume delivered by a machine every minute. The higher the CFM, the faster the air supply.
On the other hand, PSI stands for Pressure per Square Inch. This means it indicates the capability of the machine of supplying pressure.
A common person may not pay heed to the differences between PSI & CFM.
But you should know that the CFM rate of a device may vary at different pressure levels, but PSI won't depend on CFM.
For using framing tools, it is always recommended to go for a device with an operating power of at least 90 PSI.
Oil-free vs. Oil-lubricated
This factor of oil lubrication is associated with the pistons of the air compressors.
In oil-free compressors, the pistons depend on the compressor's self-lubricating design and materials. On the other hand, the lubricated compressors have built-in oil dippers that need to be refilled after a certain time. And the piston depends on that oil.
Oil-lubricated compressors are a bit pricy. But they also provide superb performance. You can even run power tools with this type of compressor.
On the contrary, oil-free ones are very cost-effective. They also offer great durability and performance. For framing jobs, oil-free compressors are very effective. But in the case of handling heavy-duty jobs like running power tools, they might not fit very well.
Tank Capacity
It's common sense that the higher the tank capacity, the less you need to refill it.
Actually, the ideal capacity of tanks depend on your need. If you are going to buy the air compressor for professional and semi-professional use, then a compressor with a larger tank might suit you well.
Otherwise, you can go with a smaller one, like a 0.5 to a 1-gallon capacity tank size without any worries.
Portability
There are a lot of air compressors out there in the market. Some of them are equipped with wheels for easy portability, some of them are specially designed for hassle-free transportation.
It is easy to move the air compressors with a weight of up to 60 lbs. But when it goes higher than 60, then you might need a helping hand to carry the pump.
Noise
Though a noise level will never affect your work, but it will affect your hearings and cause sound pollution.
So, consider this fact before you buy. And when choosing a compressor, always try to stick between 60-85 dba (decibels).
Frequently Asked Questions
Questions we face most often from the new buyers:
Q: What is the ideal price range for a pneumatic air compressor?
A: Price is never a stable thing; it varies on various factors. But an average pneumatic air compressor shouldn't cost you more than 200 bucks.
Q: How many CFM is required for a Framing Nailer?
A: Framing nailers require at least 2.2 CFM, and a pneumatic one just requires 0.3 CFM.
Q: ​Can I Run A Framing Air Compressor on Battery Power?
​A: You may find some battery-powered air compressors out there in the market. But they might not be good enough for professional and heavy-duty usages.
Q: How much PSI is required for operating a Nail gun or other air tools?
A: Most of the air tools require 70-90 PSI.
Q: Is there any Problem if I store my air compressor without decompressing?
A: Yes, a compressor stored without decompressing would damage the tank wall and may cause rust. As a result, it may lead to serious accidents like explosions.
Conclusion
Perfection varies from person to person. So, if you pick up the best air compressor for framing crews of a market, it might not be perfect for you. Finding the perfect air compressor requires a comparison of the pump's features and the necessities of your job.
But we have tried our best to find the best of the bests for framing jobs. And we hope and believe that any home remodeler or renovator will get benefited from that article while choosing a new air compressor for their jobs.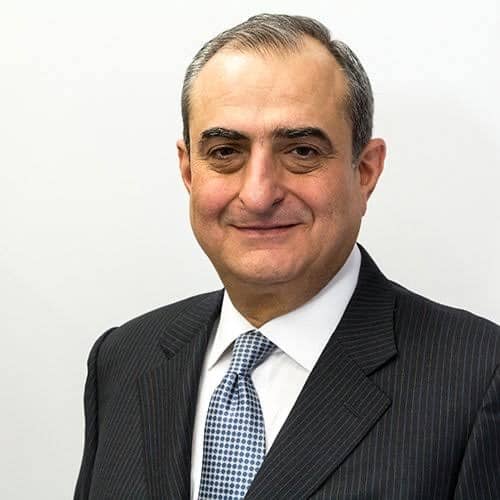 As a mechanical engineer, it's easy for Jack to explain the functionality of the tool. Richer test most of the tools before writing a review. its help him to learn something new and suggest the best product for you.