Knowing their functions and limitations is key when auto parts can end up causing a significant amount of damage. Like you and me, everybody would like to fix their vehicle issues as fast as possible. That's why your vehicle needs a tool such as Foxwell NT680 Lite. 
This diagnostic tool has been changed from its predecessor. It now can support four-systems diagnosis with two unique functions: EPB Reset & Oil Reset. In addition, it supports the repair of various problem codes. 
For this reason, I've come up with a comprehensive Foxwell NT680 Lite review to let you know a lot more about this item. So, why are you waiting? Let's go!
Types Of Vehicle Scanners
A vehicle scanner tool is a diagnostic device to identify problems within a vehicle's electronic system. It provides vehicle owners with quick and accurate information about the health of their cars. The scanner can find the issues efficiently and diagnose them to fix them. There are several types of car scanner tools available. Here are they:
OBD-II (On-Board Diagnostics) scanners are the most basic car scanner tool. They are designed to connect to a car's OBD-II port, which is located under the dashboard. It retrieves diagnostic trouble codes (DTCs). 
These codes indicate the source of a problem, such as a failing oxygen sensor or malfunctioning catalytic converter. OBD-II scanners can also display real-time data such as engine RPM, coolant temperature, and vehicle speed.
Code readers are similar to OBD-II scanners but have a more limited set of features. Code readers are typically less expensive than OBD-II scanners. They can retrieve and display DTCs but offer less real-time data than OBD-II scanners. 
Professional scan tools are the most advanced type of car scanner tools. They offer a wide range of features, including the ability to retrieve and display DTCs, real-time data, and live sensor data. 
Some professional scan tools can even perform bi-directional control tests. They also allow mechanics to control a vehicle's electronic components, such as the throttle or fuel injectors, to diagnose and fix problems. 
These scan tools are more expensive than OBD-II scanners and code readers. But they offer a much more comprehensive diagnostic experience.
Top Selling Innova Scanners
Bluetooth and WiFi Scanners
Bluetooth scanners are the latest types of car scanner tools. They connect to a car's OBD-II port, but they also can connect to a smartphone or tablet through Bluetooth or WiFi. 
This scanner allows you to diagnose and fix problems without needing to visit a mechanic. These scanners also often have companion apps that provide additional diagnostic information. It can help users diagnose problems based on their vehicle's make and model.
Does An OBDII Scanner Read All Codes?
In general, OBDII scanners are designed to read all codes generated by the vehicle's powertrain and emissions control systems. But not all OBDII scanners are capable of reading all codes. Some scanners may have limitations regarding reading codes of other methods, such as the airbag, ABS, or power steering.
Additionally, some older vehicles may still need an OBDII system. Therefore, an OBD-II scanner may not be able to read codes from these vehicles. In these cases, a specialized diagnostic tool may be necessary.
It's important to note that not all codes generated by a vehicle's electronic control system indicate a problem. Some codes may be stored in the vehicle's memory due to a temporary issue. An OBDII scanner may still be able to read these codes even though the problem has been fixed.
Foxwell NT680 Lite Review
The FOXWELL NT680 LITE is nicely equipped and gives you a more luxurious feel. This Foxwell scan tool updates the NT614 Elite model with two new features: EPB  reset and oil reset. After an ECU reflash or replacement, the EPB reset function will clear the check engine light and other warnings on your dashboard. It also saves you the time of taking it to your mechanic if you want to remove the codes.
Foxwell has included free lifetime software updates when new systems are released. So you'll always have the latest features on your device. The package comprises two accessories: a vehicle-specific OBD II cable and a standard USB cable. It supports most European and Japanese languages as well as vehicles in addition to domestic models.
The oil reset is designed especially for diesel vehicles that use heavy-duty filters, which can get clogged up with sludge during cold weather. With this function, you should be able to avoid costly engine repairs and have more peace of mind about your vehicle's performance in winter driving conditions. You don't have to worry about compatibility issues as you had to with the NT614 Elite.
Pros
It comes with an excellent design.
Easy to use and store.
Able to read and clear most codes.
Capable of downloading software updates.
Provide remote support services.
Allowing you to follow up with all updates.
Cons
Depending on internet speed, it could be better for beginners, and it takes a while to download or update its software.
Main features
As FOXWELL NT680 LITE has many features, let's discuss the key features first. Here it is:
The FOXWELL NT680 LITE can easily be programmed to give you the information you need on more than 70 models of cars, trucks, and SUVs. The vehicle can scan up to 43 different brands in a short time. 
You can also use its Bluetooth connectivity to connect your phone and get the same kind of customization that you could get with most of today's high-end smartphones.
This scanner has a one-key VIN reading method that scans the VIN on a car's key. It connects to the vehicle's onboard computer in less than two seconds. Besides, it allows you to connect to its onboard database quickly. It provides you with more accurate information about your car.
Highly Reliable GPS Connectivity
The FOXWELL NT680 carries an integrated GPS satellite receiver. It allows it to get accurate information about traffic conditions, road speed limits, navigation routes, weather conditions, and more. 
The device is capable of connecting to the Internet via WiFi. So, you can get real-time updates on weather conditions before leaving home or after returning home where available.
You can use the device to scan vehicles of various brands and then update its software. You can edit it when new updates emerge for better performance and enhanced features.
The scanner can scan and diagnose a variety of codes. The code appears on your onboard computer, including engine codes, transmission codes, ABS codes, and airbags. You can use the information provided to clear the codes from your car manually. It can save you a lot of money if you have the proper tools for checking engine fluids. 
The NT680 Pro Scanner can log data for later analysis, allowing technicians to track changes in performance over time. This is especially useful for tracking intermittent problems or monitoring a vehicle's performance over an extended period.
The LED screen is easy to read even in direct sunlight. It gives detailed information about the codes it detects. You will easily identify what is going on with your car.
Moreover, the scanner can display freeze frame data, a snapshot of the engine data taken when a fault code was recorded. This is useful for determining a problem's cause and pinpointing the exact moment an issue occurred.
Advanced Features
Like key features, Foxwell NT680 lite has some unique features which make the scanner different from others.
Advanced ABS and SRS Testing
The scanner provides advanced ABS and SRS testing, allowing technicians to diagnose and resolve issues with a vehicle's braking and airbag systems.
The NT680 Pro Scanner can perform oil reset procedures, which are used to reset the oil change indicator light on a vehicle. This is useful for maintaining a vehicle's service records and ensuring that the oil change indicator light is accurate.
The scanner supports the Electronic Parking Brake service and allows technicians to diagnose and resolve issues with the parking brake system. Also, it will enable you to stop the vehicle using its electronic park brake. It is helpful when you need to park your car on an incline.
NT680 Pro Scanner can perform Diesel Particulate Filter regeneration, which cleans the diesel particulate filter in diesel engines. It is essential for maintaining engine performance and reducing emissions.
The scanner supports throttle adaptation, allowing technicians to calibrate the throttle position sensor on a vehicle. This is useful for ensuring that the throttle is working correctly. Besides, this information is used for resolving issues with engine performance. Also, the scanner is covered by a one-year limited warranty from Foxwell.
Enhanced Bluetooth connectivity 
The FOXWELL NT680 LITE has Bluetooth technology that allows you to connect the device to your smartphone or tablet for easy vehicle scanning. Once the device is secured use the dedicated mobile app. 
Records and playbacks your data logs 
Using this device will enable you to have recorded data from your car's computer. It allows you to check it later so you can see what might have been wrong with your vehicle. This is useful for intermittent problems that might not appear during a 10-minute scan.
The FOXWELL NT680 LITE comes with remote support services allowing users to contact the manufacturer regarding any problems. They might run into it while using their vehicle. 
Specifications of Foxwell NT680 lite Scanner and Foxwell NT680 Scanner
FAQs
Does the Foxwell NT510 work on all cars?
The Easel Diagnostic NT510 Elite VAG variant can perform up to 10 Basic OBD diagnostics for just about any vehicle make and model. OBDII can be accessed regardless of the version used in a specific manufacturer's products. There is also OBD2 functionality.
How much does Foxwell update cost?
Available for three years after activating the device, the NT809 comes with free updates from Foxwell. After that, updates are charged: $160 for one year, $280 for two years, and $400 for three years.
What is the difference between an OBD scanner and a reader?
A diagnostic tool is more advanced than a truck code reader. It can find and erase basic fault codes like a code reader, but it can also read pending, generic, and OEM-specific fault codes.
Can I use my phone as an OBD scanner?
As your smartphone enables the Obd Mary diagnostic app, you can scan and reset your car's ECUs and read and clear OBD2 codes in the fault memory.
Is OBD suitable for cars?
OBD, which stands for On-Board Diagnostics, is generally considered suitable for cars. Because it provides a convenient way for mechanics and technicians to diagnose issues with a vehicle's engine and other systems.
Can OBD2 scanner damage ECU?
It can be accidentally modified if the scanner is deliberately or physically forced. But the standard OBD2 protocol provides a bi-directional interface that can be configured to change the parameters of the engine ECU. Your receiving information can accidentally be modified if the ECU is configured efficiently.
Does the OBD scanner work on every car?
OBD2 scanners are typically only applicable to some cars. When you're looking for an OBD2 scanner or car code reader, you should check to confirm that. It will work with your particular make and model before buying it.
What is the difference between OBD and OBD2?
The first difference between OBD-I and OBD-II is that OBD-II is now integrated into the vehicle. Unlike OBD-I, which was made separately from the vehicle's in-car computer.
Final words
If you are looking for a comprehensive diagnostic tool to help you with your car maintenance, Foxwell NT680 Lite should be at the top of your list. It is designed to offer you many exciting features, which I've already explained in my Foxwell nt680 lite review.  
As an advanced car diagnostic scanner kit, this tool comes with a USB cable and offers 4 systems diagnosis ability. When you need help, you can use the free lifetime customer support service to contact engineers and ask questions. 
So, the time has come for you to decide what to buy. If you have any more questions, feel free to ask me. I hope this NT680 scanner will solve the issue.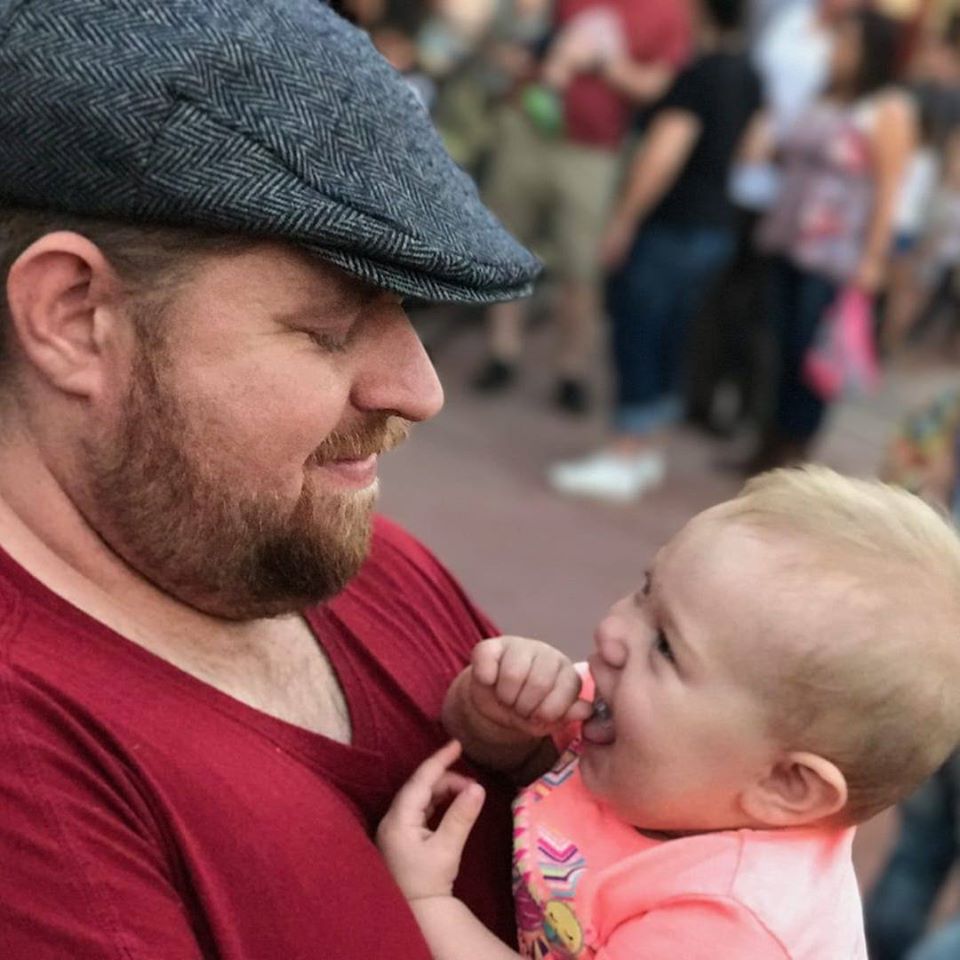 As a mechanical engineer, it's easy for David to explain the functionality of the tool. David test most of the tools before writing a review. its help him to learn something new and suggest the best product for you.