The OBD2 adapters made by Veepeak are well-known for their great quality and affordability. In addition, the majority of their offerings are aimed at novice DIYers who have limited experience fixing automobiles.
Veepeak is a legit OBD2 adapter brand, as seen by the fact that it has four products in the top chart despite the proliferation of scanner brands in recent years. That's why we've reviewed those four Veepeak OBD2 adapters along with the buying guide you can use below.
Why Choose Veepeak OBD2 Adapters?
There are a number of reasons why the Veepeak OBD2 scanner has become so well-liked. The company has earned a reputation for producing high-quality goods at reasonable prices.
Scanners from Veepeak come in a variety of forms, and you can search for one that meets your needs based on its specifications. The simplest ones let you scan for engine fault code and run smog checks while advanced ones enable the key programming functions. 
Choose Veepeak OBD2 Adapters with various third-party obd2 auto-scan apps. You can access a complete range of functions and features when using adapters and different apps. That's something you can't achieve with a dedicated scan tool that comes with a built-in interface.
Getting a Veepeak scanner could prove to be a wise decision. They are quick to respond to any issue, no matter how big or small, more efficiently. We've chosen the top four Veepeak OBD2 adapters that you can choose from.
Different Types of OBD2 Adapters
There are different types of OBD2 adapters among hundreds of products available on the market. Generally speaking, we can divide them into two major categories: the ones that use third-party apps and the ones that only run on a manufacturer's app.
1. Adapter that Runs on Third-Party Apps
These days, OBD2 adapters are usually compatible with more than one OS. In addition to Windows PCs, many drivers have experience with Apple and Android smartphones.
The vast majority of adapters support both Android and iOS, but some of them may also support Windows PC or other OS. Devices that are compatible with all three platforms are ideal, but they can be difficult to come by and can be quite pricey.
Top Selling Innova Scanners
The more OS the adapter is compatible with, the more functions you're likely able to access with your OS. It's because there are more third-party apps you can use for the adapter and that means more possible functions and features.
2. Adapter with A Dedicated App
There are a variety of third-party mobile scan-tool programs, such as those found in the Google Play Store and Apple App Store, that are compatible with most OBD2 Bluetooth adapters.
However, there are devices that can only be used with the manufacturer's official app. While many of these gadgets will still function with third-party apps, some adapters may be app-specific.
At this point, we can see that Veepak OBD2 adapters are the first type, meaning we can use different apps. However, these adapters aren't equal when it comes to app compatibility. Some might be compatible with more apps than others. Learn more about this compatibility in our review below.
Top 4 VEEPEAK OBD2 Adapters Review
1. Veepeak OBDCheck BLE
Veepak BLE has built-in DTC lookup which we found very helpful. This is due to the fact that all DTCs will be accompanied by more than just the code's name, but also a short summary of the code. As a result, you know what the DTCs stand for and start from there.
This scanner is accessible with a third-party auto-scan app for either iOS and Android devices. From recommended third-party apps to installation guides, it provides a wealth of information. You shouldn't dismiss this perk too quickly because you won't have to waste time searching the web for even more muddled instructions if you follow the manufacturer's manual.
The fact that it can do a smog test is another benefit we'd like to highlight for this little gadget. Recently, we utilized Veepeak BLE to ensure that our test car's emission system was in order before taking the test, and it worked just as said.
However, there is one notable downside of Veepeak BLE you should consider. Yes, it has connection drop issues which are quite annoying for continuous and consistent diagnostics.
Features
Wider Third-Party App Supports: You may use a variety of third-party programs like Car Scanner, Torque, or Fusion to transform your iOS device or Android tablet into a fully functional automobile diagnostics system.
Comprehensive Diagnostic Capabilities: Retrieve DTCs, freeze frame data, disable the check engine light, get the vehicle ready for a smog check, monitor live data from sensors, design a dashboard based on those readings, calculate mileage, and more.
Broader Vehicle Vehicles: Supports automobiles that are OBD II and EOBD compliant including passenger cars, light trucks, hybrid cars, or electric vehicles. 
Android and iOS Compatible: There are no complicated configurations or finicky connections required for Android and iOS devices. Light operation.
Pros
Affordable

User-friendly operations

simple, clear user guidance

Proper technical support

Precise DTC reading
Cons
Constant Bluetooth disconnects
2. Veepeak Mini Wifi
Just like its name, Veepeak Mini Wifi is an OBD II adapter that uses a WiFi connection. It actually has similar functionalities with the Veepeak Mini Bluetooth below but it's generally a better adapter due to the connectivity.
Veepeak Mini Wifi's capability of reading DTCs is outstanding. As a result of the precise code readings it provides, cutting costs on diagnostic services is easier than ever. We've compared it with more expensive adapters like BlueDriver.
When using an app like OBD Fusion in conjunction with this wifi scanner, you can tailor the app's user interface to your liking and collect only the information that's most important to you. You can save money on diagnostic costs by taking the scanner's report to a repair shop if you don't know how to solve the problem yourself.
The adapter is well-designed so it won't cause any harm to your car's battery, even if you keep attaching it to your OBD port. In exchange, you can access this adapter via a third-party app anytime and pretty much anywhere.
For good measure, Veepeak VP01 is Windows laptop compatible. In this way, with the right OBD II software, anyone can quickly transform your laptop into a comprehensive diagnostics system.
Features
Diagnostic Functions: you can determine the source of the check engine light and then fix the vehicle without calling a mechanic.
DTC Reading: diagnostic trouble codes (DTCs) and switch off the check engine light.
SMOG Test: Check if your car passes the upcoming smog test.
Full Accessibility: Study up on automobiles your vehicle whenever and wherever you like with information readily available on the web and downloadable to your computer, tablet, or mobile device.
Auto Maintenance Extenders: let you keep tabs on vital information like gas mileage and sensor function
Ultimate Third-Party Apps: OBD Fusion, FourStroke, Inforcar, Car Scanner ELM OB2 Car Scanner, and Torque Lite are among many other compatible third-party apps, to turn your Android phone or tablet into a fully working diagnostic scan tool.
Pros
Fast and with a high refresh rate

Monitors the temperature of the engine's oil and coolant.

Stable connection

Solid adaptor

Warranty that lasts for eleven years.
Cons
You won't be able to access the web while the scanner is active on your device.
3. Veepeak BLE+
Generally speaking, the Veepeak BLE+ version delivers all the same fundamental functionalities as its brother, BLE does. The Veepeak BLE+ can work more effectively with updated ELM commands that provide more advantages than the generic BLE.
DTCs from the gearbox, SRS, or ABS systems, and more are accessible with the use of the Veepeak BLE+ and OBD Fusion app. However, the newer ELM version enables Veepeak BLE+ to obtain data from these devices way faster than BLE. 
When combined with compatible programs like OBD Fusion, Veepeak BLE+ becomes an incredible resource. You may maintain a close eye on your automobile every second by evaluating real-time sensor information in the form of a graph including O2 readings, speed, fuel trim, and so forth. 
We plainly see another advantage of Veepeak BLE+ is the significantly faster car data transfer speed than the original BLE. You can notice the difference when using the newer ELM in conjunction with BLE+.
Features
DTC Reading: Scan for and reset DTCs you can use your smartphone or tablet to see if your vehicle is ready for a SMOG test, read sensor data in real-time, and turn off the check engine light.
Advanced Functionalities: unlock enhanced diagnostic functions and features with various apps available on Google Play Store and Apple App Store.
iOS and Android Compatible: Works with both iOS and Android devices thanks to Bluetooth 4.0's (Classic + LE) dual mode capability.
Universally Compatible OBD II Scanner: Compatibility with all OBD II/EOBD-compliant vehicles. Includes support for the five major OBD II protocols: CAN, ISO 9141-2, KWP2000, J1850 PWM, and J1850 VPW
Practical: Perfect tool for car owners to check their cars at home or on the go.
Pros
Reliable DTC Reading

Compatible with iOS and Androids

More third-party apps to use

Work faster with newer commands

Proven reliability

Best-selling
Cons
Might not be compatible with the new iOS
4. Veepeak Mini Bluetooth
Veepeak Mini Bluetooth is a fully functional OBD II scanner that works on your Android devices using the third-party auto-scan app. It's cheap so you can invest in better plans on the third-party app to access more possible functionalities. Pairing with Android devices is smooth and less troublesome.
This OB II adapter can provide you with real-time information on your vehicle, including its speed and engine RPMs. You can see what's wrong with your vehicle anytime through your smartphone or tablet earlier before it gets worse. Unfortunately, it doesn't work on iOS devices.
Veepeak Mini Bluetooth is a helpful assistant thanks to the corresponding app, which enables the user to keep tabs on virtually any sensor imaginable. Depending on the app, you can potentially complete your maintenance, repair, or even replacements with the help of this mini Bluetooth device.
This freeze frame data is also fascinating to be available in this affordable device. You can witness the DTC-triggering points of the engine coolant temperatures or fuel systems whenever your check engine light illuminates. What is more important choosing the app that suits your needs the most.
Features
DIY in Mind: You can effectively figure out what's triggering the car's check engine light and take care of the problem yourself.
DTC Reading: Interpret diagnostic fault codes, and turn off the check engine light whenever needed.
SMOG Test: Determine whether or not your car passes the SMOG test.
Full Accessibility: Learn anything you want to know about your car from the comfort of your home on your computer, tablet, or smartphone.
Extending Car Maintenance: Learn about your vehicle's stats, how its sensors are performing, how much gas you're using, and so forth. 
More Compatible Third-Party Apps: You can use your Android smartphone or tablet as a fully functional diagnostic scan tool with third-party apps like OBD Fusion, Dr. Prius, DashCommand, or Torque Lite.
Pros
Wide compatibility

Practical and user-friendly

Good value for money

Awesome tech support

DIY in mind

SMOG Test

Reliable DTC reading
Cons
Bluetooth connection drop issues

Slow data transmission
Comparison Table on the best 3 products
 

VEEPEAK BLE+
VEEPEAK Mini Wifi
VEEPEAK Mini Bluetooth
Compatibility

Android and iOS

Android and iOS

Android and Windows PC

Functions

Full OBD II

Full OBD II

Full OBD II

Third-Party Apps

iOS: OBD Fusion, Car Scanner, Inforcar

Android: Torque Lite/Pro, OBD Fusion, Car Scanner

iOS: OBD Fusion, Car Scanner ELM OBD2, FourStroke, Inforcar, etc for

Android: Torque Lite, Car Scanner for

OBD Fusion, Dr. Prius, DashCommand, or Torque Lite.

Connectivity

Bluetooth 4.0

WiFi

Bluetooth 3.0

Live data

Yes

Yes

Yes

Freeze Frame

Yes

Yes

Yes
What to look for before buying a VEEPEAK OBD2 Adapters
As you've seen VEEPEAK has various OBD2 adapter products. They're not the same in terms of specs and functionalities. If you're still not sure which one to purchase you can use these key features below as your buying guide.
OS Compatibility
Instead of dealing with a little plastic brick, it's advisable to acquire a VEEPEAK OBD2 adapter that can communicate with your smartphone or tablet devices. Almost all Veepeak adapters are compatible with Android devices while some of them also work on iOS. Ensure this OS compatibility before purchasing any VEEPEAK adapters.
Third-Party App Compatibility
The vast majority of VEEPEAK OBD2 adapters may be used with any number of generic third-party programs available on both the Apple App Store and the Google Play Market. Even though most adapters are compatible with the vast majority of software, it is best to check just to be sure. It's because each auto-scan app may offer a different range of functions and features.
Diagnostic Functionalities
The various diagnostic resources made available by VEEPEAK OBD2 adapters are extensive. While some are so basic that they don't even check the brake pads, there are others that can check the entire braking system, the tire pressure monitoring system, and more. There are also products that add extra value, such as Live data, freeze frame, etc.
Connectivity
VEEPEAK OBD2 Adapters connect with your smartphone or tablet via Bluetooth or WiFi. Generally speaking, a WiFi connection offers more stable and faster data transmission. However, some VEEPEAK OBD2 adapters support Bluetooth 4.0 connectivity that's also legit.
FAQs
Can I leave Veepeak plugged in?
If you regularly use your car, it is safe to leave it plugged in. It is important to remember to disconnect the Veepeak OBD2 adapter when it is not in use.
The Veepeak BLE+ vehicle diagnostic scanner weighs lighter than the original BLE.  General functionality is comparable, allowing you to check, reset, change, and monitor anything from engine diagnostics to oxygen, temperature, and exhaust gas temperature in your vehicle.
Can't connect to Veepeak?
Make sure the necessary connection settings are made in the App and that it is compatible with the device. Try these other things if that doesn't work: You can uninstall the app and reinstall it, or you can try using another auto-scan app. Which apps work with Veepeak?
Some apps that work with Veepeak OBD 2 scanners include Torque Lite, Torque Pro, Car Scanner ELM OBD2, OBD Fusion, OBD Auto Doctor, DashCommand, Car Scanner App, etc. However, the compatibility with these apps is different for particular Veepeak OBD2 adapters.
Does Veepeak work with an iPhone?
Some Veepeak OBD2 adapters are compatible with iOS & Android. So, yes, the IOS-support adapter can work with the iPhone. However, some of them are not compatible with the newest iOS. So, you better double-check the compatibility before purchasing one.
What should I do if it cannot connect to a vehicle?
Make sure your car is compatible with the app before you download it. Make that the ignition is on and that your car supports OBD II protocols. You can try starting the car, too. Then, if you have access to another vehicle, you can test it there.
Final Words
The Veepeak OBD2 adapters are not only cheap but also quite trustworthy. The quality of the company's customer service is likewise well-known. Each product is backed by a solid guarantee and is a breeze to set up and operate.
Generally speaking, Veepeak BLE+ is best overall based on functionality, compatibility, and performance. However, if you prefer Wifi connectivity, then you can take Veepeak Mini Wifi since it offers faster data transmission and more stable connectivity. Choose the adapter that's compatible and suitable for your needs.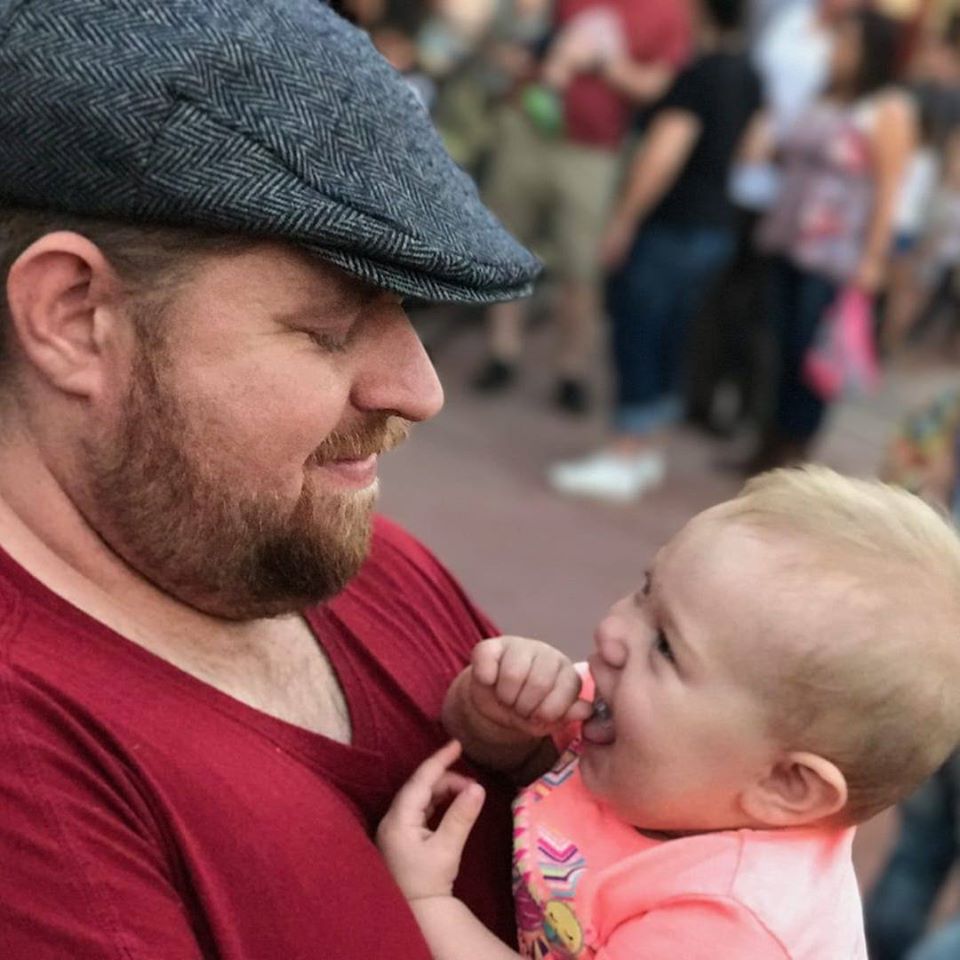 As a mechanical engineer, it's easy for David to explain the functionality of the tool. David test most of the tools before writing a review. its help him to learn something new and suggest the best product for you.