In today's world, having a reliable and accurate diagnostic scanner is essential for Everyone to diagnose and repair their vehicle quickly and efficiently. One of the top scanners today is the Foxwell i70TS. 
It is a powerful and versatile diagnostic tool designed for professional mechanics and car enthusiasts alike. With its advanced features, user-friendly interface, and rugged construction, the i70TS is an excellent choice for anyone. 
I'll take a closer look at the i70TS and examine its features, capabilities, and overall performance through this Foxwell i70TS review. So, keep continuing to know more!
How To Use The Foxwell i70TS Scanner?
The Foxwell i70TS scanner helps you diagnose and troubleshoot problems with your vehicle. Here's a step-by-step guide on how to use it:
Connect the scanner to your vehicle's OBD II port using the cable provided.

Turn on your vehicle's ignition and wait for the scanner to power up.

Select your vehicle's make, model, and year using the touchscreen display.

Follow the prompts on the display to select the diagnostic function you want to perform, such as reading and clearing codes, live data stream, or special functions.

Once you have selected the desired function, the scanner will start to communicate with your vehicle's onboard computer and retrieve the relevant information.

Follow the on-screen instructions to interpret the results and diagnose any issues with your vehicle.

Once you have diagnosed the problem, you can use the scanner to clear any trouble codes or perform any necessary repairs.

When you are finished using the scanner, turn off the ignition and disconnect the scanner from the OBD II port.
Note: It's important to read the user manual and follow the instructions carefully to ensure the safe and effective use of the Foxwell i70TS scanner.
Foxwell i70TS Review 
I have used this to do many different things, looks intimidating at first but once you get the hang of it, it works like a charm. This is an affordable product and you can invest in this scanner. I have had mine for a few years now and still works great. I'm happy with my purchase.
This scanner is amazing. It checks brakes, transmission, engine, alternators whatever you need. This scanner will let you know what's wrong with your vehicle. It is accurate and undoubtedly worth the investment! In the simplest terms, this is a good box for the money. 
It is not a high-end unit, but it does the job of testing basic systems on a vehicle in my opinion. The same information you might get from the OBDII system. These units are mostly used by independent repair shops and auto mechanics.
Pros
Top Selling Innova Scanners
Inexpensive.

Simple to use.

Lots of data, lots of tests, and readouts

Gives o2 sensor data, more than some other units

Perfect for a novice user

Small and relatively lightweight.

Looks nice.
Cons
It may not have a lot of instructions and I had to go elsewhere to find instructions on how to use the device.
Main Features
The Foxwell i70TS is a powerful scanner with a lot of advanced features. Let's know some of the main features!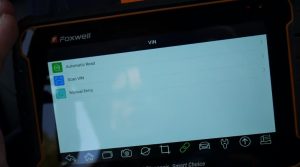 1. Diagnosis
It scans engine trouble codes and can identify engine system problems. Also, it tests engine functions and monitors driver information systems. It also performs advanced operation tests for a wide range of components including ABS, SRS airbags, transmission control systems, instrument clusters, and more. 
2. Multiple manufacturer coverage
Vehicles manufactured by Toyota, Mercedes-Benz, Volkswagen, BMW, and Ford highly depend on the OBDII system. In addition to major vehicle manufacturers, this product covers a number of other vehicles such as Saab, Audi, Bentley, Jaguar, Bugatti, and more out there!
3. Automatic VIN reading
With this function, you can get the VIN by simply inserting a vehicle-specific barcode. You don't have to disassemble the device just to find out what type of vehicle it is. It is a quick and convenient means of accessing each module's specific diagnostic functions.
4. Records and playback
This unit can showcase a maximum of 500 MB of vehicle data. The supplied computer program comes with a multitude of features. It has a built-in recorder that captures the data from the diagnostic test module, as well as a playback feature. It lets you play back previously recorded diagnostic test results.
5. Live sensor graphs
The included software gives you a live reading of the sensor data. So you can view both real-time and stored sensor information. The readings are available for each individual system and can be easily swiped through. 
6. Multiple display languages
In addition to Chinese (Simplified), the ODB II contains English, Spanish, French, German, Italian, Portuguese (Portugal), Dutch, Russian, Polish, Hungarian, and Turkish language support.
7. Trouble codes and resets
This tool allows you to reset troublesome codes. The product is able to identify and isolate diagnostic trouble codes, and then delete them to clear the problems. It is also able to display the most frequently-reported trouble codes for a wide range of vehicles.
8. Scan tool cable access
With this function, you can access the computer via a USB connection. All of the data is stored on your PC's hard drive and can be accessed through a simple interface.
Advanced Features
Here I would like to explain some of the adventure features of Foxwell i70TS for you so that, you may know about them.
1. ABS or Kevlar module
This unit incorporates an advanced ABS or Kevlar module that tests for airbag deployment, seat belt tension, and more. This way, you can check for potential issues before you drive off the lot.
2. Enhanced chassis health check
You will find this function helpful in identifying areas of concern with your car's safety systems. It checks all of the sensors in your car to determine if they are functioning correctly. With this function, you are able to see whether or not any components are functioning properly or not at.
3. Live data
Here, you can see real-time sensor data such as RPM, fuel consumption, and engine coolant temperature. The screen is easy to read and simple to interpret. It is enriched by the graphics of a variety of colors that help you identify any possible problem more quickly.
4. Display
This tool offers a seven-inch screen with clear data visualization that is easy to understand and interpret by anyone who uses it. The design of this tool makes it easy to install, even if you aren't very technically minded.
5. TMPS scanner
With this function, you can check the Tire Pressures Monitor System on your vehicle. This is designed to help you determine whether your vehicle's tires may not be inflated correctly.
6. Multiple safety controls
This unit offers a range of protection features that makes it safe to use. It has safeguards that prevent the device from causing any damage. So, you can rest assured that you are using a reliable and safe product with no risks attached.
7. Auto scan function
With the auto scan feature, you can conduct a quick and simple scan in order to identify any issues. This is a useful starting point that helps you to get an overview of the condition of your vehicle.
8. Multiple special functions
It has a variety of special functions that make it useful for multiple vehicle applications. It can help you to check the emissions levels if your car's battery is functioning properly, and more. The software is very easy to navigate and use. It has a wide range of simple, convenient options available for you to access.
Comparison Between Foxwell i70TS Scanner And Autel MaxiCOM MK808 Scanner
| | | | | | |
| --- | --- | --- | --- | --- | --- |
| Brand | Display | Operating System | Storage | Battery Life | Wireless Connectivity |
| Foxwell i70TS | 8-inch touchscreen | Android 7.1 | 32GB internal memory | Up to 8 hours | Wi-Fi and Bluetooth |
| Autel MaxiCOM MK808 | 7-inch touchscreen | Android 4.4.4 | 32GB internal memory | Up to 4.5 hours | Wi-Fi |
FAQ
What type of vehicles can the i70TS diagnose?
The i70TS can diagnose almost all car brands and models, including American, European, and Asian vehicles that use OBDI and OBDII protocols.
What special functions does the i70TS have?
The i70TS can perform a wide range of special functions, such as oil reset, EPB service, SAS calibration, DPF regeneration, battery management, and more.
Does the i70TS come with updates?
Yes, the i70TS comes with free updates for 18 months, after which updates can be purchased for a nominal fee.
What is the battery life of the i70TS?
The i70TS has a long battery life of up to 8 hours, which makes it a reliable and convenient tool to use in the field.
What is the warranty on the i70TS?
The i70TS comes with a 1-year warranty, which covers any defects in materials or workmanship.
Final words
In most cases, the Foxwell i70TS OBD2 scanners can give you an insight into the condition of your car's engine and transmission. With this information, you can take proper measures to get it repaired. This will save you time, money, and energy in the long run since you won't have to get it fixed again right away.
While the device is easy to install and use on its own, the user manual is not very clear on how to connect it to your PC using a USB port. Just check the Foxwell i70TS review again, and take your decision.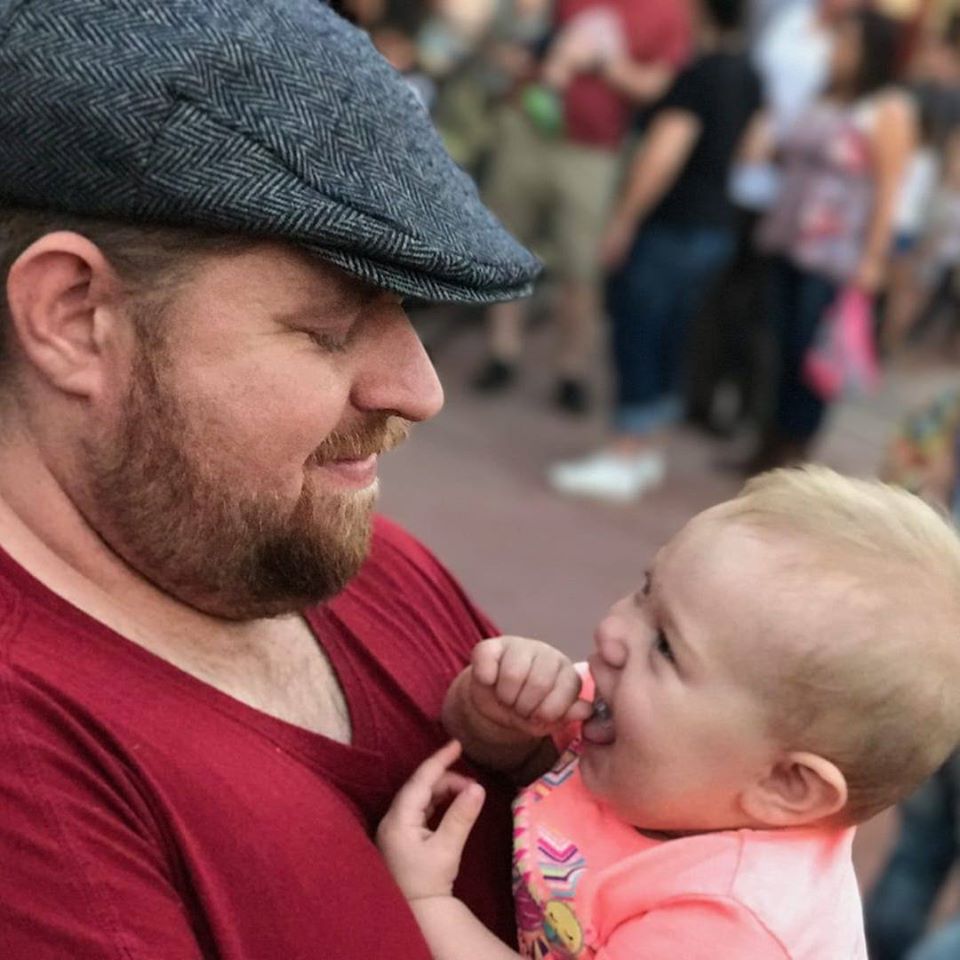 As a mechanical engineer, it's easy for David to explain the functionality of the tool. David test most of the tools before writing a review. its help him to learn something new and suggest the best product for you.