No matter whether you're an enthusiast and enjoy working on your vehicle or a professional mechanic, a car scanner is one of the best investments as always. But, choosing the right brand or manufacturer for your scan tool is also important where the Launch plays the best in the present vintage.
We have got the 7 best Launch scanners to make your way easier. These Launch Obd2 scanners will make you capable to troubleshoot different features and systems of your car, for instance, the airbag. So, before you end up failing, use any of our recommended top picks and know whether your vehicle is safe for taking a trip.
You should focus on your mechanical know-how level. And, it will help you utilize your investment 100 on 100. Stay Tuned!
As an auto owner or technician, you can use our selected best picks. They will assist you to understand the information about your vehicle error or fault. You'll be able to go through your vehicle's engine RPM, required road speed, coolant, air temperature, crankshaft, camshaft, etc with ease.  Let's check out the details about our best selections so that you decide on the right one
Top 7 Launch Obd2 Scanner Review
1. Launch CRP123X OBD2 Scanner
Launch CRP123X OBD2 2022 scanner comes with high-quality scanning features that hold 4 times stronger and faster processing speed and communication compared to the previous version in 2021. It is a 4-system diagnostic tool for the SRS system, ABS system, engine system,  and transmission system. So, reading and clearing codes, viewing data stream, and reading vehicle information (VIN, CIN, VCN) are under your control.
This amazing tool helps solve the problem fast in terms of its best service and it delivers add-on features of the car battery's real-time voltage with graphic displays. Therefore, you can figure out trouble-free whether the car battery is in a normal range.
Top-Features
Maximum Models Supportive:

This amazing scanner can support more than 1Lac vehicle models which seems incredible. This Launch CRP123X OBD2 is capable to work with most of the OBD2-compliant car models. It supports different models including the 1996 model. You can use this tool for many other newer models from different continents such as Europe, America, Africa, etc.

10+ Language & Free Software:

It offers 10+ languages and all software applications are completely free to use. Since this scanner supports multiple languages, you can easily choose your native language. It supports, Spanish, Italian, Polish, English, Korean, Japanese, French, German, etc.

Quick VIN Notification:

It is an easy-to-use tool to allow you to solve automotive issues accurately and quickly. You can quickly and easily access the system through AutoDetect for VIN Acquisition.

Auto VIN Diagnostic Technology:

 It is easy to get the car model and year info rapidly to repair it.

Touch Screen Compatible:

This smart diagnostic tool is a touch-screen-compatible scanning tool.
Pros
One-Click Updating Methos

Newer Hardware Configuration

Lifetime Free Updating

One-Tap Operation

Wider Vehicle Compatibility
Cons
 Requires a constant Wifi connection
2. LAUNCH CRP123 OBD2 Scanner 
To get wider vehicle coverage, an easy-to-use interface, and a faster diagnostic system, the Launch CRP123 scanner works 100 on 100. Around 95% of OBD2 scanners cannot work with the transmission systems while the Launch CRP123 OBD2 scanner can. It already has come with software that reduces your software downloading hassle.
Top Selling Innova Scanners
A 5-year of warranty with lifetime free update service will be available with the Launch CRP123. Not only that, it has multi-language compatibility with English, Portuguese, French, Spanish Japanese, German, Russian, etc. So, you can easily switch to your native language if you feel like the foreign one is getting like a language barrier.
Top-Features
Compatible for All-Age Users:

Car owners of all ages can use this scanner in terms of its easy-to-use functionality. Therefore, no matter whether you buy it for your dad, son, or husband. You can make your investment doubt-free.

4-System Diagnostic Technology:

It's completely easy to use through 4 different systems of diagnostic technology with the transmission, ABS, SRS, and engine reset. Also, it can read and reset codes, store data streams, and display data stream graphics. As a result, it would be a great help for you to diagnose and analyze.

Error Fault Code Reader:

The Launch CRP123 performs outstandingly at reading the error codes and also can erase the car's check engine light while the car problem is fixed.
Pros
Updated printable function for printing diagnostic report

DTC Code backup

Record and replay all the data in full color

Free internet updates

Perfect for European and Asian Vehicle
Cons
Doesn't support all types of device
3. LAUNCH OBD2 CRP909E Scanner
It can view live data, and read and clear trouble codes on all types of major vehicle systems. As a result, you can go through all sorts of major repair and maintenance tasks. You can meet the task of the airbag, ABS, SAS, DSC, DPF, SZL, TPMS, transmission, engine, and many more.
Since the Launch CRP 909E has an auto-scan functionality, you may get all the info on your vehicle trouble-free. Incredibly, you'll get this scanner available with 26 mostly-used reset modes. Let's have a look at some of these hot 26 reset modes:
Oil Reset 

DPF Regeneration

SAS Reset

BMS Reset

EPB Reset 

ABS Bleeding

Suspension Reset

IMMO /Sunroof Reset

Gearbox Reset

Injector Coding

AFS Headlamp Reset

Sunroof Initialization 

Gear Learning

TPMS Reset

Throttle Adaptation
Top-Features
10 OBD2 Functions:

 This tool has come with 10 different multi-functions to offer a wide range of usage areas. So, you can go through the onboard monitor test, EVAP system test, Mil fault indicator light, MIL fault indicator light, I/M readiness, vehicle info, O2 sensor test, DTC lookup, OBD2 vehicle, etc.

10,000+ Vehicles Support:

It supports more than 10000 vehicle models including 1020 and 2021 models.

Fast Fault Detection Mode:

It has adjustable fault detection settings. If you want it to detect your vehicle problem fast than ever, change the settings.

Following 4 steps, you can make its functionality faster than it is. Here's how-

Choose the language and area, connect your wifi and enter the email.
Download your car's brand
Connect the Launch CRP909E to your vehicle and diagnose.
Pros
It can read VIN codes automatically

This tool has come up with a 7" wide touch screen for usage compatibility

Easy to understand the functionality

It fits professionals as well as regular users
Cons
It won't support SUV and Volvo vehicle
4. LAUNCH CRP123E OBD2 Scanner Best for All Car
In 2021, the Launch CRP123E ranked among the top 3 popular diagnostic automotive products. What's more, this scanning tool has already won 50 million + users worldwide with an outstanding reputation. You might understand the depth of its performance.
This tool is the best scanning Launch OBD2 tool for all types of vehicles. It offers high-quality features and up-to-date technology. It is available to perform and access the anti-lock Brake system no matter whether the vehicle has the brake pad deviation.
The Launch CRP123E is well capable to locate trouble-free and can read the error code to turn the car fault light off while finishing your maintenance.
Top-Features
One-Click Wifi Update:

This global version of the scanning tool is ready to maintain the status anytime you want in terms of wifi updates. Therefore, you can use it for any vehicle's functions through its constant updates. 

Real-Time Battery Voltage Live Data Monitoring:

You can check the recent battery status through the real-time battery voltage feature. As a result, preventing most battery problems.

OBD2 Full Functions:

It'll help pass all the smog tests through its OBD2 full functions mode. And, you can go through the I/M readiness, clear codes, onboard monitoring test, read codes, data stream, etc.
Pros
It comes up with a hidden gift that can be a USB cable, main cable, carrying bag, or color box. 

Life-time free wifi update

Offers a plethora of features with little money

Works great for old as well as new vehicles
Cons
It cannot support Hybrids XD
5. LAUNCH CRP129E OBD2 Scanner
The Launch Crp129E scanner has come up with 4 diagnostic systems, data record and playback, and the live data in graphic functions. It can record diagnostic data automatically. And, you play the recorded data in the graph and text format. 
Its playback supports 2 independent graphs or 4 PID graphs.   Besides the Launch CRP129E scanner can read and reset engine, ABS, transmission, and SRS systems and turn the warning light. It is capable to record the live data stream in a maximum of 10 PID's
5 reset services, on the other hand, fit the oil reset, electronic parking brake, steering angle calibration, throttle reset, and TPMS reset. Also, you can record all the diagnostic data and share them through email to print. Needless to say, it offers a lifetime free online update in terms of wifi. As a result, you can use all the latest software any time anyway.
Top-Features
One-Click WiFi Update:

Updating the functions is so easy and fast with the Launch CRP 129E. It features a one-click wifi update that takes less time and fast procedures. The 5 inches HD touch screen and free latest software make it more popular among the users.

57+ Brands-

After the 1996 complaint about vehicle OBD2 protocols, the Launch supports more than 57 brands and 10000 vehicle models. It lessens the headache of whether the Launch OBD2 CRP129E can fit your car model.

Supports Multi-Languages-

The Launch CRP129E will offer the liberty to use your native language. Because it has come up with multi-language compatibility. This tool can go through Spanish, English, French, Korean, German, Japanese, Italian, Traditional Chinese, Portuguese, etc.
Pros
Fast Diagnosing Technology

5-years long manufacturer's warranty

Long-lasting

Automatic Vehicle's Diagnostic Report
Cons
Auto VIN scan doesn't support all models of vehicle
6. LAUNCH CRP129X OBD2 Scanner
The Launch CRP129X OBD2 can diagnose the 4 systems of your vehicle by displaying live data, reading DTC, recording diagnosing data, clearing DTC, and turning the MILs off. The easy-to-use functions are perfect for everyone. If you're a hobbyist and don't know anything much about vehicle repair, you can too do some small sorts of repairs.
You can read and watch the parameters on its transmission display system. Therefore, it's easy to identify the temperature, gearshift lever position, speed sensor, tachometer drive shaft, brake pressure, and many more. And, it will help you clear all the defective codes and let you drive your car trouble-free.
The engine system, on the other hand, works fine to deliver all the detailed info. It delivers all the data accurately by displaying engine RPM, air intake humidity, engine coolant temperature, airflow, oil pressure, misfire data, etc. And, then the OBD2 scanner will clear the error code and turn the light off.
Top-Features
Anti-Lock Braking System:

This scanner will help you to check the ABS or the Anti-Lock braking system. And, you can identify whether the steering angle sensor, lateral acceleration, front-wheel speed, brake pressure, rear-wheel speed, etc are in normal position. Not only that, but it will also guide you to determine which parts to change.

Supplemental Restraint System:

It perfectly can address SRS-related issues like airbags, seat occupancy sensors, airbag sensors, etc. It will show the current health status of your vehicle so that you can avoid potential risks to make surer safety.

Built-in DTC Library and Auto VIN:

Once you connect this tool with your vehicle, it will get you all the details by retrieving the VIN. Since the DTC library is available in this tool, you don't have to fall into any trouble for any of the error codes. The DCT library will help you retrieve the code definition from the DTC database.
Pros
10 multi-language accessibility

5 built-in reset functions

Cost-effective

User-friendly interface

Reliable and powerful
Cons
No charging adapter and free software is included
7. LAUNCH X431 OBD2 Scanner 
The Launch X431 OBD2 is a bi-directional scanner that is completely usable without any cables. It is a professional OBD2 scanning tool to diagnose the full system of your vehicle in terms of reading/erasing codes, retrieving ECU info, and viewing live data.
It can do all the active tests for all systems including TCM, ABS, ECM, TPMS, SRS, IMMO, SAS, ETC. Also, it goes through an A/C system, a light system, and a fuel system.
With the cooler look and bigger 10.1 inches touch screen, it is well adjustable for wifi connectivity and the Android 9.0 platform. What's more, it has got an adjustable design with no IP restriction for trouble-free usage.
Amazingly, you don't have to face any difficulty with language issues. It has got 25 languages accessibility where you can easily set your native languages. 
Top-Features
Smart Bi-Directional Controlling Ability:

The smart bi-directional controlling ability of this scanner can actuate solenoids for active testing. It doesn't need the vehicle's control while sending commands to its different components and systems to check the working status.

Wider Regional Car Coverage-

It can work through more than 150 brands with 10000+car models.

Advanced OE-Level Functions-

The advanced OE-level functions feature the changeover and online coding setting for BMW offline coding. You can make your customization according to your necessity. The online coding, however, is compatible with Audi, VW, and Skoda while the changeover is compatible to unlock the engine, AdBlue reset, canceling the ABS driving test, and many more.
Pros
5-Years of manufacturer warranty

Longer battery life

32 Rom and 128GB Max memory

2022 added maintenance functions
How Can You Use An OBD2 Scanner?
An OBD2 scanner can be good assistance for your mechanical know-how or understanding. But, you should have good knowledge to use the OBD2 scanner properly to utilize its all features. Here's a step-by-step guide to help you learn how you can use an OBD2 scanner.
Step 1: Locate The DLC
DLC means the Diagnostic Link Connector which is known as the OBD2 port as well. The first step is to connect your DLC on the left side under the steering column of the driver's dashboard. The steering column usually gets covered with a flap or door. Still, if you don't find that location, check out the owner's manual.
Step 2: Connect the OBD2 Scanner to The DLC
You have to ensure the car is turned off while finished locating the DLC. Take an OBD2 connector cable and plug the OBD2 tool into the DLC. But, if the scanner is an OBD2 Bluetooth scanner, you can insert it directly into the Port.
The instructions about whether your car should be on/off are given in the scanner manual. So, check it out and turn your car on or off as it is instructed. You must read the instruction carefully or else the scan tool app can be disabled with the wrong process. 
Step 3: Enter the Requested Information On Your Scanner Screen
Depending on the scanner's functions, you'll have to insert your car VIN and other requested info like your car's model or engine type. However, if it's your first time, you'll be in trouble getting the VIN number. But, no worries if you don't know how or where to get it! 
Just search in the lower corner of the windshield on the driver's side. If you don't find it there, it must be under the hood at the front end or next to the latch of the car frame.
Step 4: Access The Scanner Menu
Now, pick the different car systems in the code scanner menu. You've to select a system that your scanner can show all the active and pending codes.
Note that, the scanner display or the car code reader display varies from the scanner type. Here, some of the scanners will show you only the problematic trouble code while some others will share the code that you want to get.
Step 5: Identify The OBD Codes
Trouble Codes
B Means Body-

It indicates issues with seatbelts,  power steering, and airbag. 

C Means Chassis-

It indicates issues with the anti-lock braking system, brake fluid, and axles.

P Means Powertrain-

It indicates issues with ignition, transmission, engine, emission, and fuel system.

U Means Undefined-

It indicates issues that aren't included under B, C, or, C categories.
Fault Codes
First Digit-

The first digit right after that latter will determine if the code is manufacturer-specific (1) or 

Second Digit-

It indicates the specific part of your vehicle.

Last Two Digits-

It indicates the accurate problem.
Step 6: Figure Out the Error Codes
Your OBD2 scanner will tell you what's the problem your car has, but it won't show how you can fix the problem. In that case, you've to figure out the error codes. It will help you decide whether to go for DIY or a professional's help.
Step 7: Reset The Vehicle's Check Engine Light
The last step is to reset your vehicle's check engine light and turn it off for a bit after your driving. You can erase the code using the OBD2 scanner tool.
To reset the check engine light, go to the main menu of the scanner and get the check engine option. Press the reset tab and your resetting procedure will be done. Hold up for a minute or seconds and let the check engine light turn off.
What to look at before buying a Launch Scanner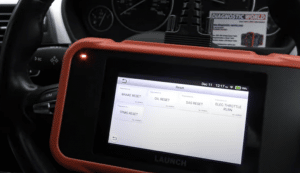 While buying a scanner for your vehicle, you should buy it depending on your vehicle's mechanical functions. Also, if you want to purchase the best scanner for your vehicle, you ought to know all the necessary information about your vehicle. Here are some of the crucial factors that you should go through before buying your scanner
Vehicle Type
Many reputed brands manufacture their scanner with a special feature to error code reading capability. It means every vehicle has manufacture-specific fault codes. And, not all scanners can read that code.
If you want to get that amazing feature, make sure the scanner can read out the vehicle error codes for that brand. 
Wired Vs Bluetooth
The wireless scanner achieved more popularity in terms of its data collection capabilities and simplicities. So, if you look for the best scanner, the wireless or Bluetooth scanner is highly appreciated. 
To operate a Bluetooth scanner, you need only a smartphone that has come with the scanner's corresponding app and Bluetooth capabilities. And, nowadays it has been becoming the most popular scanner than the wired one.
The physical cord is a bit hazy in many cases. But, the wired scanner is still fine if you don't want to spend the data on the internet. 
Your Task Type
Another important factor to consider is your task type which means not all the OBD2 scanner is for all sort of applications or requirements. For example, if you need to check only the engine's capability, you probably need a scanner that can only read the codes. 
Again, if you're a professional car mechanic, you must have a scanner that is compatible with domestic as well as foreign vehicles. Also, you should make sure your scanner has a tire pressure monitor and temperature sensor.
Cost
The cost of your scanner is surely an important matter to think about. An OBD2 scanner appears anywhere from $30 to $500. You shouldn't go for the costliest scanner unless you're an expert or professional. But you must know the performance of the OBD2 scanner depending on their price range. Here are some examples- 
Scanner with $60:

If you want to get a scanner with all the basic functions, it will cost you less than 60 dollars. It will be a great decision for a cheap scanner for normal functionality.

Scanners from $10 to $200:

This price range will provide a wide range of functionality like an airbag system. In this case, you can choose the wireless scanner than a weird one. Because the wireless scanner will cost you even cheaper.

Scanners over $200:

The price speaks for this scanner. Scanners with more than 200 dollars typically come with a wide range of features and functionality. You'll get the SRS, ABS monitoring system, transmission, code reading capability, and many more. 
FAQs
Is an OBD-I scanner different from the OBD-II scanner?
Obviously, it is! An OBD-II scanner is a more advanced tool than the OBD-I scanner. The main difference comes in their functionalities. Such as, an OBD-I scanner is only compatible with the vehicle models 0f 1995 or the before 1995 models while your OBD-II scanner supports all the latest models including 1996. Besides, the OBD-I scanner is always wired type whereas the OBD-II can be wired as well as wireless. 
What does a CASE relearn mean?
Well, a CASE relearn means Crank Angle Sensor Error and it realigns the placement between the camshaft position sensor and crankshaft position sensor. It helps the vehicle to identify the advanced misfires. 
Do I need to update my OBD2 scanner?
Of course, you need it. The code can change depending on your car's model. Therefore, you should update your scanner regularly.
What does DTC mean?
The amplification of DTC is the Diagnostic Trouble Code which is used to detect the malfunctions of heavy equipment or vehicle. While the MIL (Malfunction Indicator Lamp) checks engine light alerts for an issue, the DTC determines where and what the issue is.
How many types of OBD codes are available there?
There are 4 different types of OBD codes available and these are P, B, C, and U.
P- Powertrain

B- Body

C- Chassis

U- Undefined 
Is it safe to leave my ob2 scanner connected during my driving time?
Yes, you can. It's completely risk-free if you leave your scanner connected while driving your vehicle. In fact, it is a good approach for fault code determining if you keep your vehicle running. 
Does my OBD Bluetooth drain the battery charge fast?
It's simple any of your additional electronics accessories consume extra energy. In that case, yes, the OBD Bluetooth will also consume some extra power and energy from the battery even if the car engine isn't running. Also, if you leave your OBD device plugged into the port, it might drain the battery charge fast. 
What happens if I erase OBD2 codes?
Erasing the OBD2 codes can change the system status to "Not Ready" mode. At this point, drive your vehicle for 80 to 160 km and take several individual trips as long as the system goes through the status for all the parts of the vehicle once more.
What is GM used for in the OBD2 scanner?
Well, the GM means the General Motor and it is a diagnostic software. GM is used to determine the DTC correctly. The Tech 2/Tech2Win or the DDS2 OR  are examples of GM each of which is capable to scan vehicles' DTCs.
Where can I find the OBD2 port?
Most of the time, the OBD-2 port remains available under the dashboard of the driver's left side. But, sometimes the port is located on the passenger's side or near the center console side. To lessen your hassle to find the OBD2 port, you can check the owner's manual.
Conclusion
There are often some vehicle issues that you can repair yourself using an OBD2 scanner. It saves you time from going to the mechanical shop and also saves you money. But, which brand will be the perfect one to meet all your vehicle repairing requirements? Well, the Launch has brought all its high-quality OBD2 scanners which are undoubtedly the best Launch scanner.
We've made a top list with the 7 best Launch OBD2 scanners. And, these scanners can assist you to make all the simple repairs so that your car can run without any inspection. A Launch scanner will be your great investment. If you're a professional mechanic, you require a scanning tool with all sorts of advanced features and the Launch scanner will be your best fit.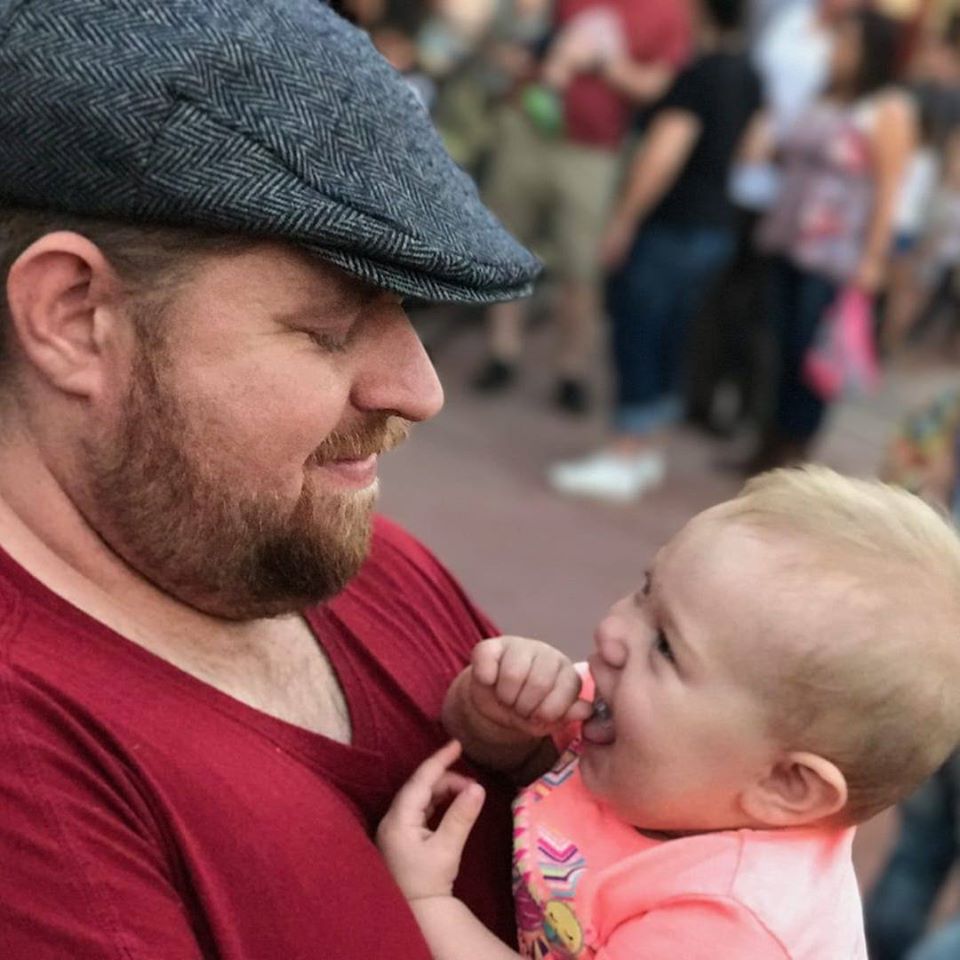 As a mechanical engineer, it's easy for David to explain the functionality of the tool. David test most of the tools before writing a review. its help him to learn something new and suggest the best product for you.