Searching for a strong and adaptable diagnostic instrument to aid in the speedy and precise diagnosis of automobile issues? There is no need to look past the Autel MaxiDiag MD806 Pro. The extensive features and capabilities of this cutting-edge technology make it a necessary tool for any car professional or do-it-yourself enthusiast.
You will have access to a wide range of diagnostic features with the Autel MaxiDiag MD806 Pro, including full system scans, live data streaming, and onboard monitoring of important engine and transmission parameters.
This tool includes everything you need to do the task quickly and effectively, whether you're seeking to detect a mechanical issue, troubleshoot an electrical problem, or diagnose a check engine light.
How to Use the Autel MaxiDiag MD806 Pro?
The Autel MaxiDiag MD806 Pro is a great option if you're searching for a robust and user-friendly diagnostic tool for your automobile or truck. Here's how to use it to identify and resolve car problems:
Attach the device: With the included cable, first, attach the Autel MaxiDiag MD806 Pro to the OBDII port on your car. When connected, the device will turn on automatically.
Choose the diagnostic feature: Choose the diagnostic tool you want to use from the main menu. A variety of options are available, including live data streaming, full system scans, and more.
Follow the on-screen instructions: To run the diagnostic test after choosing your diagnostic function. This can entail operating the car, doing testing with the engine running, or carrying out other duties.
Examine the results: The Autel MaxiDiag MD806 Pro will show the test results on the screen after it is finished. You have access to all error codes, real-time data streams, and other diagnostic data.
Take action: Depending on the findings of the diagnostic test, you can decide what steps to take to repair any problems with your car. This could entail changing components, adjusting the engine or transmission, or making other repairs.
The Autel MaxiDiag MD806 Pro is simple and easy to use. Anyone who needs to quickly and accurately diagnose and troubleshoot automotive issues will find this tool to be a great choice thanks to its powerful diagnostics and user-friendly interface.
Autel MaxiDiag MD806 Pro Review 
The Autel MaxiDiag MD806 Pro is unquestionably a tool worth taking into consideration if you're searching for a high-quality diagnostic tool that can assist you in swiftly and accurately diagnose issues with your vehicle. This product has a ton of capabilities that make it one of the most flexible and potent diagnostic tools available right now.
The Autel MaxiDiag MD806 Pro's capacity to identify issues with a variety of vehicle systems, such as the engine, transmission, ABS, and SRS, is one of its standout features. This makes it an invaluable tool for qualified mechanics who need to swiftly and precisely detect issues with various elements of a car.
The Autel MaxiDiag MD806 Pro is also a long-lasting product. It has a strong and long-lasting design that can withstand frequent use in a busy garage or auto shop. This implies that for many years to come, you can rely on this instrument to give accurate and trustworthy diagnoses.
Pros
Versatile diagnostic tool
Intuitive interface
Easy-to-use menu navigation
Compatibility
Sturdy and durable design
Comes with free software updates for life
One-year manufacturer warranty
Cons
Top Selling Innova Scanners
May not be compatible with older or non-OBD-II compliant vehicles
Expensive
Less Customer support
Large size and weight
Main Features
Read and clear code: Code reading that is thorough: The Autel MaxiDiag MD806 Pro can read and show error codes from the engine, transmission, ABS, and SRS systems, giving the user a thorough understanding of any problems with the car.
Erasure of trouble codes: The scanner may erase trouble codes from the car's computer system, which can assist reset dashboard warning lights and fix problems.
Live data: Real-time monitoring: The live data feature enables you to keep an eye on a variety of car systems, such as the fuel system condition, coolant temperature, and engine RPM, in real-time. You can identify issues as they arise and solve issues more successfully with the use of this function.It helps you to How To Clear Freeze Frame Data                                                                                                                                                    Information is presented graphically in the device's live data feature, making it simple to read and comprehend. Real-time information is displayed graphically, making it easy to track changes and spot issues as they arise.
Compatibility: Vehicles that are OBD-II Compliant: The Autel MaxiDiag MD806 Pro is made to function with OBD-II compliant vehicles. As a result, it may be used with the majority of automobiles produced after 1996, including cars, trucks, and SUVs.
Language Compatibility: The Autel MaxiDiag MD806 Pro can be used in English, French, Spanish, German, Portuguese, Dutch, Polish, Swedish, Korean, Japanese, Russian, and Italian, among other languages. This implies that mechanics and enthusiasts from all over the world can utilize it.
Operating System Compatibility: The Autel MaxiDiag MD806 Pro is straightforward to connect to a computer or laptop for software upgrades or data transfer because it is compatible with both Windows and Mac operating systems.
O2 Sensor: The O2 sensor, which aids in monitoring the amount of oxygen in exhaust gases, is a crucial component of a vehicle's emissions system. Numerous issues, including decreased fuel efficiency, increased emissions, and subpar performance, can be brought on by a bad O2 sensor.
O2 sensor issues are simple to diagnose with the Autel MaxiDiag MD806 Pro. The device can read and clear O2 sensor-related diagnostic issue codes and feed live data to track the sensor's performance in real time.
I/M Readiness: Anyone who needs to conduct emissions testing on their vehicle will find the I/M readiness feature on the Autel MaxiDiag MD806 Pro to be a very helpful tool. You can quickly and easily use this feature to check the readiness of your vehicle's emissions systems for testing.
Advance Features (Each features 2/3 pera)
ABS: Comprehensive coverage: The Autel MaxiDiag MD806 Pro's ABS feature can identify issues with a variety of anti-lock brake systems, including the Bosch 5.3 and Bosch 5.7, as well as the Delphi, Denso, JTEKT, and Nissin models.
Fast and accurate diagnosis: The Autel MaxiDiag MD806 Pro's ABS capability can quickly and reliably identify faults in the anti-lock brake system, saving you time and money on repairs.
Information in detail: The ABS feature provides detailed information on trouble codes, freeze frame data, and live data streams, enabling you to identify the precise root of the issue and solve it successfully.
ECU: Advanced Diagnosis: The Autel MaxiDiag MD806 Pro's ECU function offers advanced diagnostics that can rapidly and correctly identify and address problems with the engine control module.
Comprehensive Coverage: For OBD-II-compliant vehicles produced between 1996 and the present, the Autel MaxiDiag MD806 Pro provides comprehensive coverage of engine control modules.
Live Data: The Autel MaxiDiag MD806 Pro's ECU feature offers live data streams that let you keep an eye on the engine performance of your car in real time, making it simpler to identify complicated problems.
SRS: Comprehensive airbag diagnostics: The Autel MaxiDiag MD806 Pro's SRS feature offers complete airbag diagnostics, enabling you to quickly and precisely pinpoint any problems that might be affecting the system's performance.
Easy-to-use interface: The Autel MaxiDiag MD806 Pro's user-friendly and intuitive interface makes it simple for even novice users to diagnose and troubleshoot SRS issues in their vehicles.


Comparison table  between Autel ML629 vs Autel MaxiDiag MD806 Pro
Final Word:
The Autel MaxiDiag MD808 Pro is a trustworthy and potent diagnostic tool that provides a variety of features and functions for identifying and resolving vehicle issues. Even those with little technical knowledge can use it easily thanks to its user-friendly interface, large color screen, and simple navigation.
So why wait? Invest in the Autel MaxiDiag MD806 Pro today and take your diagnostic skills to the next level!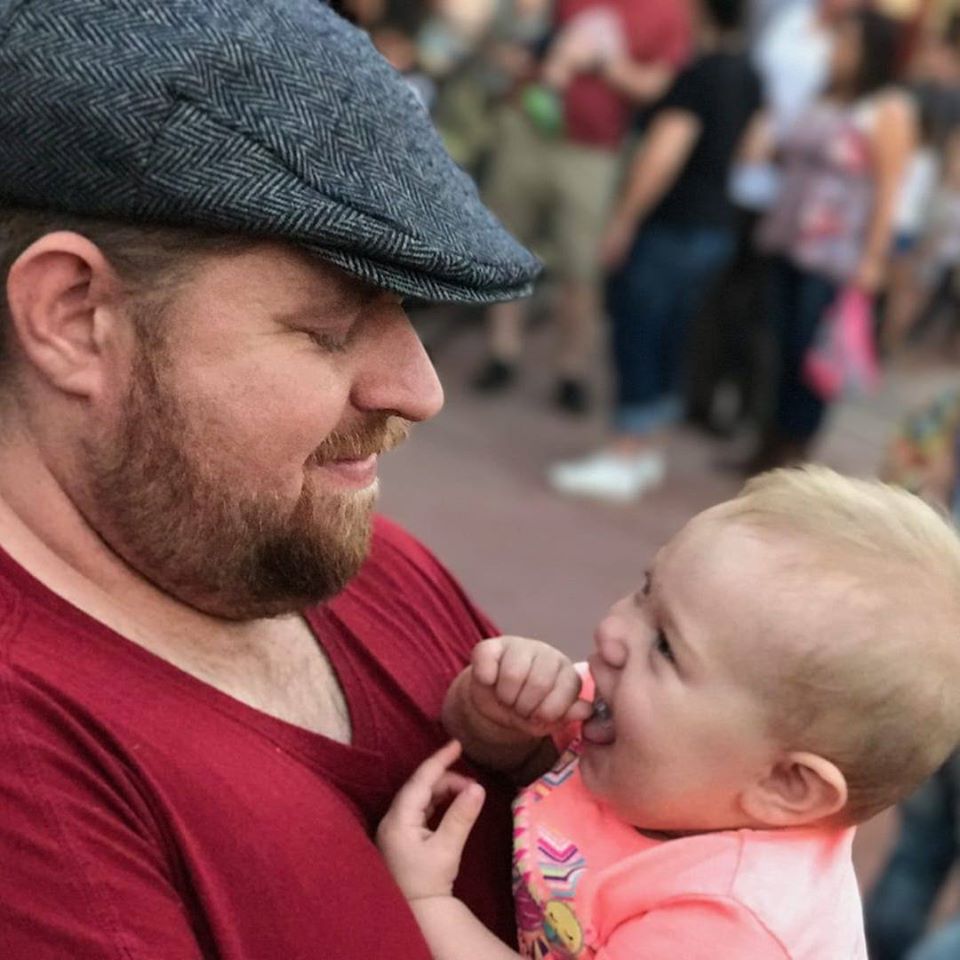 As a mechanical engineer, it's easy for David to explain the functionality of the tool. David test most of the tools before writing a review. its help him to learn something new and suggest the best product for you.