Are you tired of being misled by faulty car diagnostics and endless trips to the mechanic?  TOPDON AD800 could be the best solution. From basic OBD2 scanning to full system diagnosis, the AD800 covers over 15,000 car models worldwide. This article covers what you need to know about TOPDON AD800.
What Can Topdon AD800 Do?
First of all, ArtiDiag800 has outstanding capabilities when it comes to performing diagnostics. It can read and show any available system data, as well as build graphs out of the data for easy understanding.
Additionally, it can diagnose trouble codes, expose pending trouble codes, and make a snapshot of the vehicle's data precisely at the moment when the fault occurs. In addition to the standard tasks that you are likely familiar with, such as the oil reset, this diagnostic tool possesses a plethora of additional features that are very useful additions.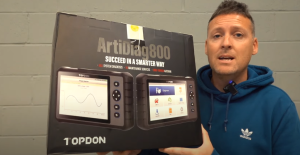 Next, it encompasses a diverse range of automobiles, including the most popular makes and models of cars throughout the world. Vehicles from dozens of different manufacturers can be diagnosed and repaired using professional scan instruments. The greater the number of automobiles and trucks you can repair, the greater the number of potential consumers in the area.
Last, it is designed specifically for use in professional settings. The sturdy design, in addition to the enormous 16 GB memory that keeps all of the relevant information about the car, makes it an ideal tool for mechanical labour in your garage. Generally speaking, AD800 is perfect for both professional and amateur auto mechanics who work in their own vehicles.  
Is Truely Topdon AD800 OBD2 Scanner Best In The Budget?
Everyone who owns a car or works on one has to have the TOPDON AD800 diagnostic scanner. This Android-based scanner has a wide range of useful functions, making it a top pick for anyone who needs to identify and remedy issues with their vehicle.
As soon as I started using this scanner, I was impressed by how intuitive it was. This device removes the guesswork from determining the proper diagnostic method for your vehicle by allowing you to automatically retrieve the VIN with a single click and download any necessary software updates via Wi-Fi. And the best OBD2 scanner with the live data stream display is both informative and easy to grasp because to its graphical nature.
TOPDON AD800's 28 upkeep services are what set it distinct from competing diagnostic instruments. This scanner can do a lot of different things to help you keep your car in good shape, from resetting the oil to diagnosing problems with your high-voltage battery. Because to this function, I was able to make certain repairs on my own that would have cost me a lot to have a professional fix otherwise.
Top Selling Innova Scanners
The DTC Lookup Library is also notable since it contains in-depth descriptions of each DTC code. In addition to the diagnostic report, the training videos, and the information on how to fix the problem, this function makes it simple to consult a professional for guidance. The feedback feature also gives me access to prompt, online technical support should I require it.
The quickness of this scanner was something that really stood out to me. Its 1.5 GHz quad-core processor and 2 GB of RAM allow for rapid and precise analysis of any system or subsystem. The battery life is excellent, allowing you to go a whole day between charges.
Generally speaking, the TOPDON AD800 is an excellent choice for anyone in need of a simple, dependable diagnostic instrument. It's easy to diagnose and fix automotive problems using this scanner, whether you're a mechanic or a car owner. You should really consider the TOPDON AD800 if you value your time and money and want to keep your automobile in tip-top shape.
Pros
Wide compatibility
Offers 28 maintenance services
Automatic VIN retrieval and vehicle identification
One-touch software updates via Wi-Fi
Feedback and history/reply functions
DTC LookUp Library and Battery Voltage Monitor
Comrpehensive Live Data Presentation
Multilingual
Repair information and training videos
Diagnostic report that can be shared via email
Cons
May require technical expertise to use some of its advanced features
The touch screen may be too small for some users.
Only includes 2 years of free software updates.
Limited technical support options.
Main Features 
All System Diagnostic: The scanner can diagnose crucial systems and subsystems of over 15,000 car models globally, including the Engine, Transmission, Airbag, ABS, ESP, TPMS, and Immobilizer.
One-Touch Software Update via Wi-Fi: The scanner can be updated with the latest car makes and models via Wi-Fi for two years.
Feedback and History/Reply Function: With this feature, you can get timely online technical assistance from experts. Also, you can access previous diagnostic works for reference.
DTC LookUp Library: This library helps you understand the meaning of DTCs and find solutions to the problems.
One-Touch Automatic VIN Retrieval: With just a touch, the scanner can automatically identify the vehicle's make, model, and year, helping match the proper diagnostic procedure for quick and accurate car diagnostics.
Graphic Live Data Stream Display: The diagnostic data can be displayed in text, graph or merged format. It also has Battery Voltage Monitor in Real Time that helps you monitor the car's battery voltage in real time.
Multilingual supports: The menu is available in multiple languages, including English, French, Spanish, German, Italian, Russian, Portuguese, and Japanese.
Diagnostic Report and Repair Info: The scanner automatically generates a diagnostic report, which can be shared via email to get expert advice. You can check the car coverage list, watch training videos, and get detailed explanations of DTCs.
 Powerful hardware: The diagnostic tool is equipped with a 7-inch touch screen for easy navigation. The scanner is powered by a 1.5GHz quad-core processor for quick and smooth performance. The scanner comes with 2GB RAM and 16GB ROM for ample storage space. The scanner is equipped with a 6100mAh battery for long-lasting performance.
Advanced Features
Injector Coding: This advanced feature of the Topdon AD800 allows you to achieve the optimal emission levels and a smooth-running engine. Simply follow the pop-up guidance and input the new injector numbers into the ECU module that can improve the emission performance of your car.
Throttle Matching: With this diagnostic tool, you can calibrate the throttle actuator after a replacement. The result is a more accurate control of throttle movement and intake volume.
ABS Bleeding: Ensure your system by bleeding the brakes is functioning properly with this feature. The AD800 can check conditions such as ABS computer, brake cylinder, brake master cylinder, brake line, brake fluid, and ABS pump, and help remove trapped air from the ABS module. Please note, manual bleeding of air from the brake lines is still required.
28 Maintenance Services: This diagnostic tool covers a wide range of services that aim to restore the car's functionality after repair and maintenance, including Oil Reset, Throttle Matching, Engine Power Balance Monitoring, and High Voltage Battery Diagnostics.
Comparison Between TOPDON AD800 and TOPDON AD800 BT
Secreen Size
7 inches
5.99 inches
DTC Library
Supported
Supported
Compatibility
Windows
Android 10.0
Update
2 Years Free Update
Lifetime Free Update
User Interface
Touchscreen + Hot Buttons
Touchscreen
Update
2 Years Free Update
User Interface
Touchscreen + Hot Buttons
Compatibility
Android 10.0
Update
Lifetime Free Update
User Interface
Touchscreen
December 8, 2023
FAQ
Where are TOPDON products made?
TOPDON's products are manufactured in China. 
Will TOPDON AD800 scan tool show live data in text or graph?
Yes, Graphic Live Data Stream display in text, graph, and blended formats are all provided by the TOPDON AD800 Diagnostic Scanner. 
How long does this AD800 take to auto search car vin? What cars does it support?
In most cases, the TOPDON AD800 OBD2 Scanner just needs a few minutes to complete an automatic search of a car's vin; however, not all vehicles are capable of performing this function.
Is TOPDON AD800 required to connect to Wi-Fi in order to use?
When being used normally, the TOPDON AD800 OBD2 Scanner does not require a connection to Wi-Fi; however, a connection is required in order to perform software updates, send inspection reports, and get diagnostic feedback.
Does this AD800 run a Transmission diagnosis?
Yes of course. This AD800 scan tool gives you an in-depth analysis of all accessible systems and electronics of most mainstream vehicles, such as ABS, SRS, Transmission, etc.
Is it possible to do a transmission diagnosis with TOPDON AD800?
Yes, without a doubt. This AD800 scan tool provides you with an in-depth investigation of all accessible systems of the most popular automobiles, including ABS, SRS, Transmission, and a variety of other components.
Final Word
The TOPDON AD800 is an exceptional diagnostic tool that provides car owners with the latest in automotive technology. With its advanced features, fast diagnostic capabilities, and easy-to-use interface, it's no wonder why this diagnostic tool has become so popular.
Whether you're an experienced mechanic or a car enthusiast looking to take your DIY repairs to the next level, the TOPDON AD800 is an excellent choice that will help you keep your vehicle running smoothly for years to come.
Whether you're looking for a comprehensive diagnostic tool or just need to perform basic maintenance services, the ArtiDiag800 has you covered, making it a must-have tool for anyone who takes their car's health seriously.
Topdon Artidiag800 - FULL REVIEW & Everything You Need To Know Before You Buy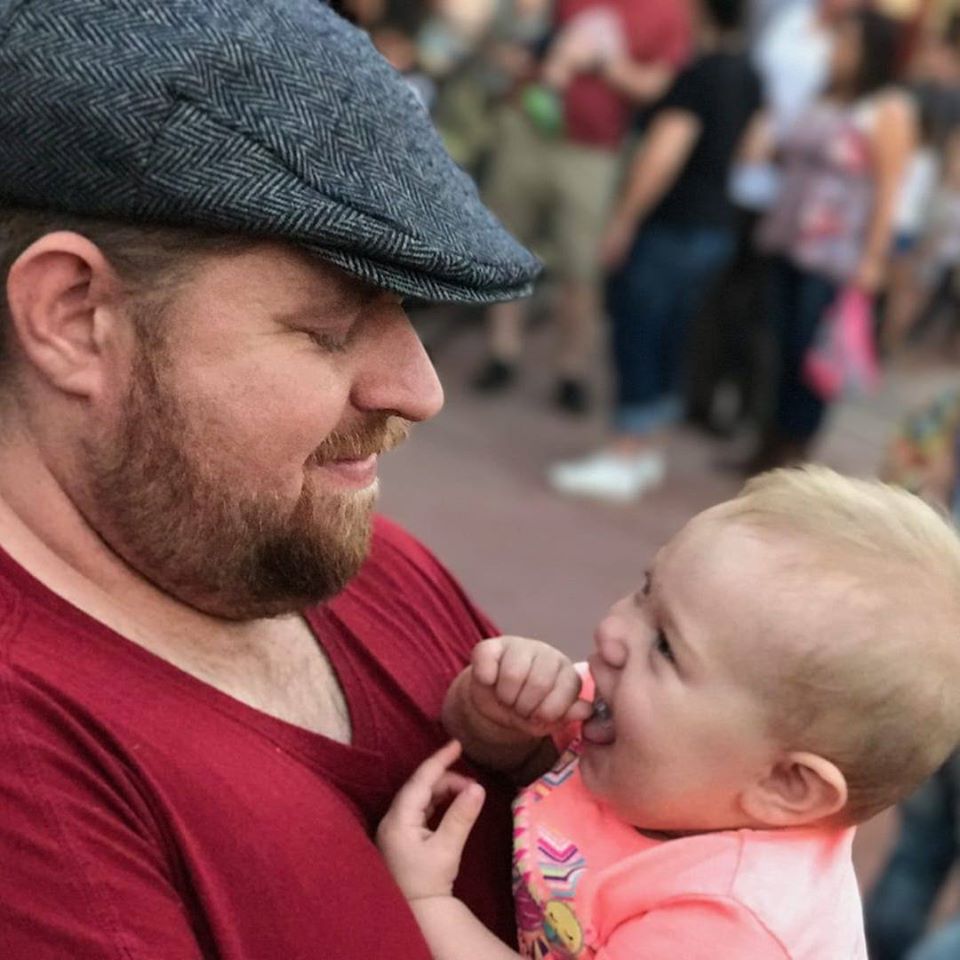 As a mechanical engineer, it's easy for David to explain the functionality of the tool. David test most of the tools before writing a review. its help him to learn something new and suggest the best product for you.