Are you tired of constantly checking your tire pressure and dealing with faulty TPMS sensors? The Foxwell i80TS may be the solution you've been looking for.
Foxwell i80TS monitors everything from fuel efficiency to engine performance. It's a comprehensive tire pressure monitoring scanner tool that is designed to help you diagnose problems. It also troubleshoots with your vehicle's tire pressure sensors.
In this Foxwell i80TS review, I would like to share some special features so that, it may help you take decisions for guying. So, keep continuing to know more!
How Do I Update My Foxwell Software?
Here are the detailed steps on how to update your Foxwell diagnostic tool software:
Step -1:

Connect your diagnostic tool to a stable Wi-Fi network. You will need an internet connection to download the update. Make sure the Wi-Fi network is stable to prevent interruption during the update process.

Step -2:

Turn on your diagnostic tool and navigate to the "Settings" menu. Depending on the model of your Foxwell diagnostic tool, the location of the "Settings" menu may vary. However, it is usually located on the home screen or can be accessed through the main menu.

Step -3:

Select "Update" and then click "Check for Updates." Once you have accessed the "Settings" menu, select "Update" and then click "Check for Updates." This will allow the diagnostic tool to check for any available updates.

Step -4:

If an update is available, click "Download" to begin the download process. If there is an available update, click "Download" to start the download process. The download time may vary depending on the size of the update and the speed of your internet connection.

Step -5:

Once the download is complete, click "Install" to install the update on your diagnostic tool. After the download is complete, click "Install" to start the installation process. The installation process may take a few minutes to complete.

Step -6:

Follow the on-screen instructions to complete the installation process. Once the installation process is complete, the diagnostic tool will automatically restart, and the update will be installed. Follow any additional on-screen instructions to complete the update process.
That's it! Your Foxwell diagnostic tool is now updated to the latest software version.
How Do I Register My Foxwell Scanner?
To register your Foxwell scanner, you can follow these steps:
Go to the Foxwell website:

Start by visiting the Foxwell website at www.foxwelltech.com.

Click on Register:

Once on the website, click on the "Register" button located at the top of the page.

Enter your scanner information:

On the registration page, you will need to provide your scanner's serial number and product registration password. You can find this information on the back of your scanner or in the user manual.

Create a Foxwell account:

If you do not have a Foxwell account, you will need to create one by providing your email address, username, and password.

Complete the registration form:

Once you have logged in or created your account, you will need to complete the registration form. Fill up your personal information, such as your name, address, and phone number.

Submit the registration form:

After completing the form, click the "Submit" button to register your scanner. You will receive a confirmation email from Foxwell once your registration is complete.
By following these steps, you can easily register your Foxwell scanner and access the latest updates and technical support from Foxwell.
Foxwell i80TS Review
If you've never used a diagnostic tool before, you might be wondering what it can do for you. The answer is pretty simple: it lets you know when something is wrong with your vehicle. It also helps you to pinpoint exactly where the issue is, making it easier for you to find a solution.
The Foxwell i80TS review is truly a great tool for any driver. But it's also perfect for anyone who owns or regularly works on cars. It provides all the information you might need to accurately diagnose any issues your vehicle might have.
Top Selling Innova Scanners
This device is also a great investment for mechanics and auto repair shops. No matter where you operate, it's always a good idea to keep an eye on the health of your vehicle. Especially during winter when parts might fail faster than normal. Its incredibly easy-to-use interface coupled with its impressive range of features. 
Pros
One of the most reliable brands.

The unit can easily connect to any O2 Sensor, Engine Air Filter, and more.

Providing using live data from your car's computer.

Intuitive and easy to use. 

Has a bigger display with more pixels.

Easily import your data onto your computer.

High-grade software.
Cons
The Foxwell i80TS is considered disposable, meaning it has a short warranty period from the manufacturer of only 1 year from the date of purchase.
Main Features
The Foxwell i80TS is a professional diagnostic tool designed for automotive technicians and mechanics. Some of its main features include: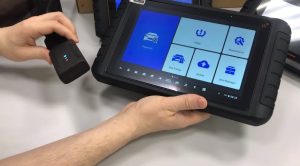 1. Auto scan function
With this function, the Foxwell i80TS auto-detects and displays all codes for system functions in your vehicle.
2. Snapshot mode
The snapshot mode allows you to view live data from your car's computer without the need to physically connect any wires. As well as this, you also have a freeze frame mode where you can freeze data. It can also capture information at certain points for future reference.
3. Live Data function
The live data function displays various important parameters from the engine, such as RPM, temperature, and speed, or even from other sensors such as transmission fluid level or fuel efficiency sensor.
4. Professional pre-scan report
Besides, the professional pre-scan report will display information about your vehicle's engine. For example, it will show you the number of cylinders, the timing marks, and more. 
The professional pre-scan report also tells you what kind of fault, such as a problem with an air-flow temperature sensor. This type of information is very useful if you ever need to repair or replace your vehicle's engine.
5. Comprehensive diagnostic coverage
Among all the features, the i80TS provides complete system diagnostics for more than 80 vehicle makes and models. It includes engine, transmission, ABS, airbag, TPMS, and more.
6. Wireless connectivity
This scanner comes equipped with Bluetooth and Wi-Fi connectivity, allowing technicians to diagnose and fix vehicles remotely. The i80TS supports a wide range of vehicles, including passenger cars, SUVs, light-duty trucks, and hybrids.
7. Electronic system
The i80TS displays the fault code and a detailed description of the sensor. The code means that something is wrong with a specific part of your car's engine, such as the radiator fan, intake temperature sensor, or fuel pressure regulator. 
Advanced Features
Among all the scanners, Foxwell diagnostic tools have a variety of advanced features. Here are some of the advanced features you may find on a Foxwell diagnostic tool:
1. Automatic VIN reading
The automatic VIN reading feature will automatically read the vehicle VIN number when connected to the OBD-II port of your car. Besides, the Foxwell i80TS can display English and French, Spanish, German, and Italian languages on screen.
2. Reverse mode
This mode reverses the data on the display and allows you to see how your car performs when it is running backward.
3. Coupling mode
The i80TS can be used to take pictures of certain problems such as a problem with the fuel pump, check the level of transmission fluid in your vehicle, and more. This feature enables you to connect two vehicles' computers and transfer information between them.
4. Serial mode
Serial mode allows you to use ethernet cables to connect your device to another computer's serial port. In this way, you can download the latest software updates or repair manual updates together with other drivers and software that come in one package.
5. VCI remote diagnosis
VCI is a remote diagnosis mode that connects this device to a computer running the VCIDiag software package. This is a very convenient feature, as it allows you to make changes to your vehicle's computer from a computer that can connect to the Foxwell i80TS via USB or ethernet.
6. Pre-scan and post-scan report
The pre-scan report will display the tables from any systems on your vehicle. This can be helpful if you are trying to diagnose or repair a problem with your vehicle, as it will tell you about all relevant data points. The post-scan report is completely different, as it displays a general overview of the engine and its main components, such as the pistons and cylinders.
7. Key coding
In situations where your car has lost its keys, you can use the Foxwell i80TS to pair the key and your car's computer. During this process, the device will make a copy of the original key and transfer it back to your vehicle's computer system. This is a handy feature if you have lost your keys or if they are worn out due to lots of use.
Comparison Between Foxwell i80TS Scanner And Autel MaxiSys MS906TS Scanner
| | | | | | |
| --- | --- | --- | --- | --- | --- |
| Brand | Display | Storage | Battery Life | Communication | Update |
| Foxwell i80TS | 7-inch touchscreen | 32GB | Up to 8 hours | Wi-Fi, Bluetooth | lifetime updates |
| Autel MaxiSys MS906TS | 8-inch touchscreen | 32GB | Up to 6 hours | Wi-Fi, Bluetooth | lifetime updates |
FAQ
Is Foxwell i80TS worth it?
The i80TS comes with a large, high-resolution touchscreen display that is easy to navigate. Additionally, it is built with durable materials that can withstand harsh workshop conditions. The Foxwell i80TS may be worth considering. 
Are Foxwell updates free?
Foxwell updates are not always free. Some Foxwell products come with free lifetime updates, while others may require payment for updates beyond a certain period of time or for certain types of updates. 
Conclusion
If you're looking for a high quality vehicle scan tool that covers almost all makes and models, then the Foxwell BT780 is perfect. It comes with live data graphing feature and more than enough functions to work on your own car. 
Building a DIY auto repair checklist is even easier with this device. Because you can organize your tasks and monitor progress at any time.  I'm absolutely impressed by the product's performance. 
I hope this Foxwell BT780 review was helpful and if you need any more help please leave us a comment below.
FOXWELL i80TS: Unboxing & Overview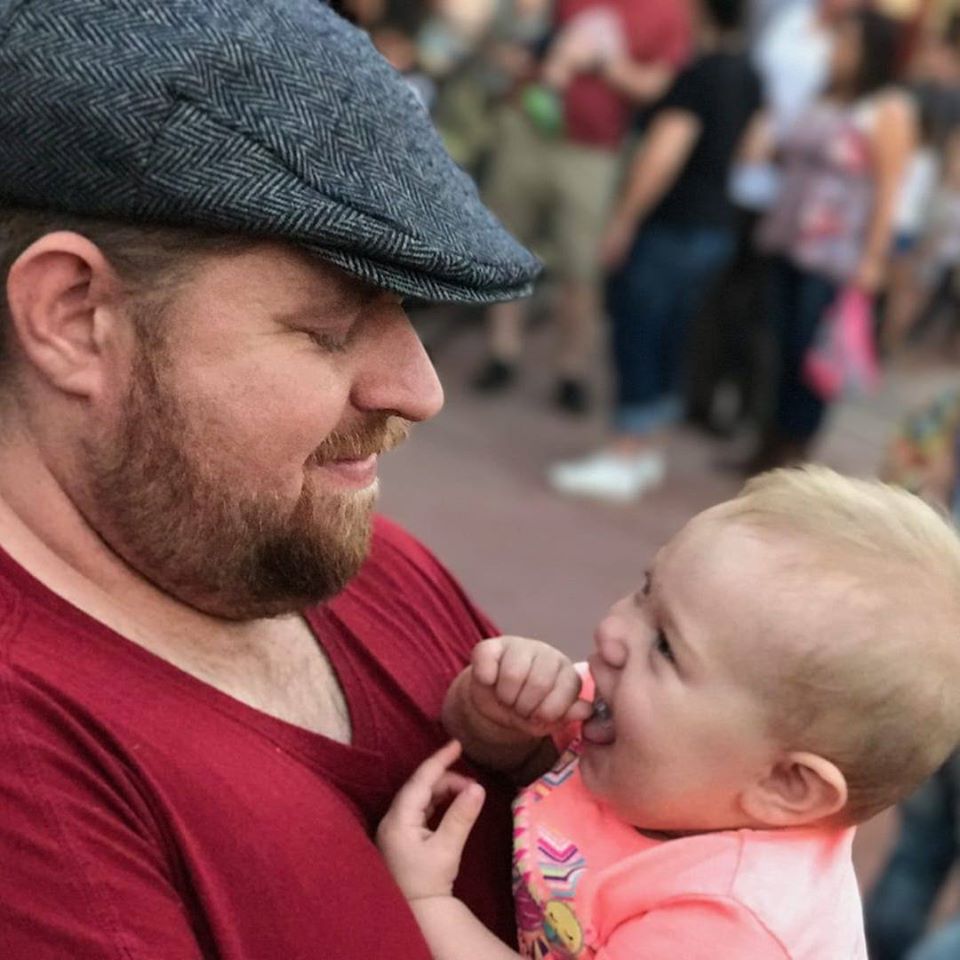 As a mechanical engineer, it's easy for David to explain the functionality of the tool. David test most of the tools before writing a review. its help him to learn something new and suggest the best product for you.