The Foxwell NT809TS is a versatile and powerful diagnostic tool for professional technicians and mechanics. It's also called a TPMS programming tool that provides comprehensive coverage for a wide range of vehicle makes and models, including both domestic and import vehicles. The tool allows for bi-directional control and active testing of various car systems, sub-systems, and components.
It can also perform code reading and resetting, live data stream analysis, and I/M readiness testing. With its advanced features and easy-to-use interface, the Foxwell NT809TS is a valuable tool for any technician looking to diagnose and repair vehicles quickly and efficiently. Let's learn further about the Foxwell components below.
What Are the TPMS Functions of Foxwell NT809ts?
The Foxwell NT809TS is the ultimate solution for all your TPMS needs. With its advanced programming capabilities, it offers you a one-stop solution for all your TPMS sensor needs. Whether you're diagnosing a faulty sensor or programming new ones, the NT809TS has got you covered.
One of the key features of this tool is its ability to diagnose your TPMS system. With its advanced diagnostic capabilities, it can locate and identify faulty or blank sensors, giving you a clear understanding of where the problem lies. This allows you to quickly and easily fix any issues with your TPMS system, ensuring your vehicle's tires are always at optimal pressure.
Another great feature of the NT809TS is its ability to program new TPMS sensors. Whether you're replacing old sensors or installing new ones, this tool makes the process quick and easy. Simply select the make and model of your vehicle, and the NT809TS will guide you through the programming process. With its 2-in-1 315&433MHz capabilities, it can program a wide range of sensors, including the Foxwell T10 TPMS Sensors.
Once the sensors have been programmed and installed, the NT809TS can then activate them. This involves completing a TPMS relearn procedure, which ensures the sensors are correctly matched with the vehicle's onboard diagnostic system. This is an important step as it ensures your TPMS system is working correctly and providing accurate tire pressure readings.
Overall, the Foxwell NT809TS is a powerful and versatile tool that offers a wide range of TPMS programming services. With its advanced diagnostic and programming capabilities, it can help you diagnose and fix any issues with your TPMS system, ensuring your vehicle's tires are always at optimal pressure. Whether you're a professional mechanic or a car enthusiast, the NT809TS is the perfect tool for all your TPMS needs.
Top Selling Innova Scanners
What Are Active Tests Supported by Foxwell NT809TS?
The Foxwell NT809TS diagnostic tool offers a wide range of bi-directional and active tests that allow you to quickly and efficiently diagnose various car systems, sub-systems, and components. These tests provide an in-depth analysis of the vehicle's condition by reading the ECU data or by monitoring the operation of the actuators, such as switching a solenoid, relay, or switch, between two operating states.
Some of the active tests that can be conducted with the Foxwell NT809TS include.
Radiator Fan Test: This test allows you to turn on the radiator fan and check its performance, ensuring that it is functioning correctly and keeping your engine at the right temperature.
Throttle Modulation Test: This test allows you to modulate the throttle and check for any issues with the throttle response, ensuring smooth operation and optimal performance.
Window Control Test: This test allows you to open and close the windows, ensuring that they are functioning correctly and that there are no issues with the window motor or switch.
Mirror Control Test: This test allows you to operate the mirrors, ensuring that they are functioning correctly and that there are no issues with the mirror motor or switch.
Light Control Test: This test allows you to turn on and off the lights, ensuring that they are functioning correctly and that there are no issues with the light switch or wiring.
Test door lock: The Foxwell NT809TS allows you to test the door lock system of your vehicle by activating the lock and unlock function, allowing you to quickly determine if there are any issues with the door lock mechanism or the wiring.
Sound Horn Test: With the Foxwell NT809TS, you can easily test the sound horn on your vehicle. Simply connect the tool to your vehicle's OBDII port and navigate to the horn function test in the menu. The tool will then send a signal to the horn, activating it and allowing you to verify if it is working properly.
Foxwell's latest OBD2 scanner, the 809ts, is a cutting-edge diagnostic device that incorporates features from both prior Foxwell OBD2 scanners and universal TPMS programming tools. The most affordable full-featured TPMS function car scanner on the market today, this OBD2 scanner is the most up-to-date model on the market for 2023 and costs less than $300.
With this scanner, you may program replacement Foxwell T10 sensors for faulty sensors, activate OEM/Universal TPMS sensors, and check sensor data, all in one convenient location. To make fixing TPMS issues even simpler, it comes with on-tool retraining processes that work for 99 percent of vehicles.
In addition to offering bidirectional control, the Foxwell NT809TS lets users actively test the functionality of individual car parts and subsystems by taking control of them. Because of this, many business owners and expert technicians rely on it as a trustworthy and essential tool.
Foxwell NT809TS provides not only its unique TPMS service but also over 30 advanced maintenance services, including EBP/SRS/D-P-F/TPS, saving you hundreds or even thousands of dollars on auto repairs. It also provides OE-level diagnostics for over 88 auto brands and 10,000 vehicle models across the United States, Europe, and Asia.
The scanner's tablet-like form factor includes a Bluetooth VCI dongle for remote/wireless diagnostics along with an Android 9.0 UI, a snappy 7″ touchscreen, a larger 4000mAh battery, and free one-click WiFi upgrades for three years.
Foxwell's 30-day money-back guarantee, 1-year warranty, 3-year updates, and lifetime professional technical support make it easy to make a purchase without risk. Foxwell engineers can give expert technical help for their customers via a remote assistance whenever needed which is a helpful complimentary service.
Pros
Universal Compatibility
Advanced TPMS Functions
A lot of service functions supported.
Comprehensive Active Tests
Large screen and powerful hardware
Main Features
Full OBDII Test Functions: this covers vehicle information, code reading, I/M readiness, live data stream, o2 sensor, on-board monitor, component testing, freeze frame, code resetting, and many more.
Auto VIN Scanning: Using AUTOVIN/AUTOSCAN is a simple process that is both quick and straightforward because it makes use of automatic vehicle identifying data to locate certain car particulars.
Comprehensive Accesses: Every electrical system can be accessed, and inspection, diagnosis, and repair can be carried out to the same level of quality as the dealer that sells original equipment manufactured by the manufacturer (OEM).
Ultimate Live Data: The 4 in 1 Live Data Graph is capable of reading live data streams and displaying them in either graphical or textual formats. This renders the data easy to understand at a glance and expedites the process of identifying problems with the vehicle.
Universal Compatibility: More than ten thousand automobiles from the automotive markets in the United States, Europe, and Asia are supported.
7-Inch Touch Screen: Featuring a software update with just one click, all you need to do to take advantage of the service is connect the tablet to a reliable Wi-Fi network.
Powerful hardware: 1 Gigabyte (GB) DDR3L of Memory and a 32 Gigabyte (GB) Solid-State Drive (SSD) ensure that the scanner runs smoothly and that the system responds swiftly.
4000mAh Battery: When the scanner is in its fully charged state, there is no need for the user to be concerned about the power supply during the process of diagnosis.
Advance Features 
Combined Sensors: The Foxwell NT809TS is the ultimate one-stop solution for all your TPMS needs. As a new arrival for 2022, it combines the powerful NT809BT, the advanced T2000, and four Foxwell T10 TPMS sensors, offering you a comprehensive package that saves you over hundreds of dollars when compared to buying them separately. As a bonus, the Foxwell NT809TS OBD2 scan tool comes with four Foxwell 433/315MHZ T10 sensors, worth $128, as a gift. This makes it an even more attractive option for those in need of new TPMS sensors.
Superior TPMS Capabilities: With its advanced TPMS functions, the Foxwell NT809TS is a significant upgrade from the T2000. It supports professional and comprehensive TPMS functions, including the ability to activate and relearn 98% of all TPMS sensors, monitor TPMS sensor data, and perform TPMS diagnostics. Additionally, it offers four ways to program Foxwell T10 sensors and three positions for the relearn procedure.
Hardware and Software Upgrades: The Foxwell NT809TS is built with advanced configuration for efficient diagnostics. It features the latest Android 9.0 operating system, a 7″ HD touch screen, and a wireless Bluetooth 4.0 connection, allowing for swift and accurate diagnostics and analysis results.
Bi-Directional Functions: With bi-directional tests, 30 reset functions, full OBDII functions, and full system diagnostics, the Foxwell NT809TS can satisfy all your demands for various repairs or maintenance.
The One-Touch WiFi update: This feature makes it easy to use and saves your valuable time to do an update. It's a convenient way to ensure that your tool is always up to date with the latest software and features. 
Comparison Between Foxwell NT809TS and Foxwell NT809
TPMS
Advanced Programming
Basic
Yes
Display
7 inch
7 inch
7 Inches
OS
Android 9.0
Android 9.0
Android 9.0
Bi-Directional
Supported
Supported, More Comprehensive
Yes
TPMS
Advanced Programming
Bi-Directional
Supported, More Comprehensive
December 7, 2023
FAQ
Is the Foxwell NT809TS bidirectional?
Yes, the Foxwell NT809TS is a bidirectional scan tool, allowing you to perform a variety of diagnostic and maintenance tasks on your vehicle, including brake caliper resets when replacing brake pads.
Where is Foxwell made?
Foxwell scanners are all manufactured in China.
Are Foxwell updates free?
Most Foxwell tools come with free software updates for at least 3 years. You can check whether your tool can be updated and how to apply the updates by selecting the tool from the list provided by the manufacturer.
Will the NT809TS scanner test the windows on BMW?
Yes, the Nt809ts scanner is capable of testing the windows on your BMW, as well as other functional tests like control lights and rear-view mirrors.
Read, Best obd2 scanner for BMW Z4
Will the NT809TS perform TPMS sensors programming?
Yes, the Foxwell Nt809ts is capable of performing TPMS sensors programming, as well as other advanced TPMS functions such as activating and relearning sensors and monitoring sensor data.
Final Words
In conclusion, the Foxwell NT809TS is a powerful and versatile diagnostic tool that can help you diagnose and fix a wide range of problems on your vehicle. It offers advanced features such as bi-directional testing, code reading, and resetting, live data streaming, and more. It's also easy to use, with a user-friendly interface and one-touch WiFi updates. Whether you're a professional mechanic or a DIY enthusiast, the Foxwell NT809TS is an excellent choice for all your diagnostic needs. Overall, it's a great investment for anyone looking to keep their vehicle in top working condition.
FOXWELL NT809TS OBD2 AUTOMOTIVE DIAGNOSTIC SCANNER CODE FAULT TPMS RESET TOOL WIFI BLUETOOTH ANDROID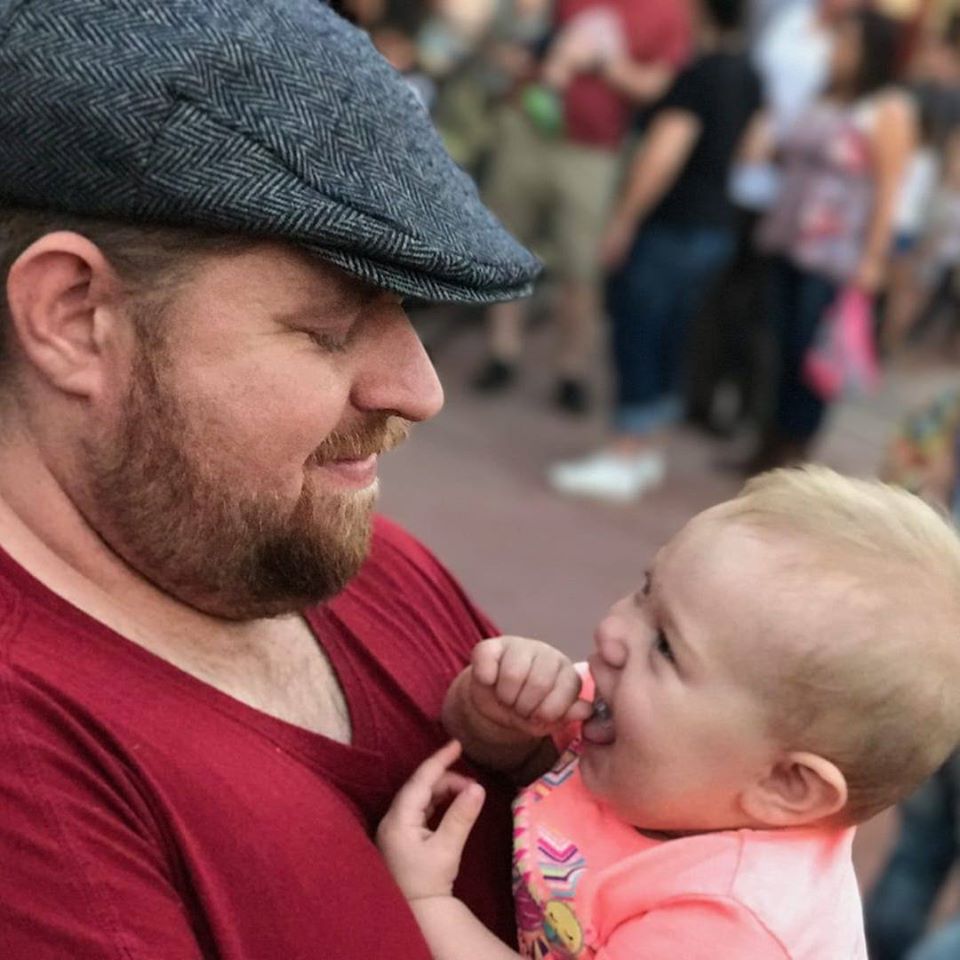 As a mechanical engineer, it's easy for David to explain the functionality of the tool. David test most of the tools before writing a review. its help him to learn something new and suggest the best product for you.