Today, you won't have to find tire shops to inflate the tires of your vehicles, because you can practically bring a 12v tire inflator anywhere. Most of these 12v inflators are fully portable and more importantly, they can be powered with the battery of your vehicle with alligator clamps or a lighter power socket on your dashboard.
Anyway, these inflators are so accessible wherever and whenever you need them. However, choosing the best tire inflator 120v could be a daunting task with tons of products available in the market. Let's check some products and everything you need to know about 12v tire inflators below.
Top 6 Best Tire Inflator 120v Review
1. Avid Power ACAP322
Avid Power ACAP322 is a portable AC/DC air compressor that offers dual operation(inflation and deflation). It's a compact and handy tire inflator that allows quick and efficient inflating for versatile uses. Generally speaking, Avid Power ACAP322 is the winner on paper with features and functionalities.
Home and Car Use with Fast Inflation
Avid Power ACAP322 comes with dual powerful motors that allow super-fast inflation performance. Besides inflating the tire faster, the compressor would generally operate lighter with dual motors working together. The cooling time is generally shorter than other compressors with one motor.
The system works on 12v DC and 110V AC that making this tire inflator more versatile for home and car use. This way, you can connect it to your vehicle battery or power source in your home. The compressor works just the same both with AC and DC power which is remarkable.
Two Operation Modes: Inflation and Deflation
With the motor setup, it's not too surprising that ACAP322 supports both inflation and deflation. You can simply press the switch of the operation you want to launch. What you need to pay attention to is the type of hose you'd use to inflate or deflate different items. It comes with both high-pressure and high-volume hoses that you can use for diverse items.  
Interface
ACAP322 has a comprehensive yet intuitive interface that enables easy operation, control, and monitoring. The digital gauge also supports automatic shut-off if the compressor has reached the desired pressure which is very helpful. On the other hand, the digital gauge can display one of three conversions including Bar, PSI, and KPA.
Pros
Dual motors, very powerful
Quick inflation and deflation
Support AC/DC operation
Digital Gauge with three conversions
LED emergency lights
Compact  and handy design
Three colors are available: red, orange, and blue
Cons
Some durability issues reported by customers
Fewer inclusions
Top Selling Innova Scanners
2. JACO SmartPro 2.0 Tire Inflator
JACO SmartPro 2.0 Tire Inflator is a portable digital tire inflator that also works on both AC and DC electricity. With 100-PSI pressure capacity, this tire inflator actually not only offers power but also more accuracy than its comparable competitors.  Overall, it's a reliable tire inflator with a compact design that works on most standard vehicle tires.
Convenient Automatic Operation
JACO SmartPro 2.0 Tire Inflator already supports so-called SmartPressure technology that allows semi-automatic operation. At the digital gauge in front of the handle, you can preset PSI you want to achieve. The compressor would inflate your tire and automatically shut off when it's reached the pressure level.
Powerful
Despite its compact and handy design, JACO SmartPro 2.0 Tire Inflator is quite powerful. It can deliver up to 100 PSI for bike tires even though it's decreased to 65 PSI when it comes to regular car tires. Still, the tire inflator can do the job if you need to inflate your tires whether at home or on the road.
Accurate Performance
What's more interesting from JACO SmartPro 2.0 Tire Inflator is its claimed high accuracy. We've tested the inflator with regular tires and it has confirmed the on-paper specs. As a thorough evaluation, we've found that the SmartPressure technology should be credited and it makes re-calibration not necessary for this inflator.
Complete Accessories
JACO SmartPro 2.0 Tire Inflator comes with complete accessories to support and expand usage. We got a long AC power cord and an even longer 12V DC power cord so we can flexibly use them at home and on the road. All adapters for different inflatables are included in your package. What is more interesting is the built-in LED safety and emergency light on the front side that's very bright.
Pros
AC & DC power supported
Semi-automatic operation
Accurate
Comprehensive inclusions
Built-in LED safety & emergency lamp
Compact & handy design
Cons
Not for heavy-duty, continuous operation
3. DEWALT DWFP55130
DEWALT DWFP55130 is another best tire inflator 120v  with a powerful output. With a maximum pressure of 200 PSI, the compressor can power pneumatic tools like trimmer or nail gun. Therefore, it could be a tire inflator option as well, especially if you're dealing with larger tire vehicles or continuous operations that require more powerful output.
Smooth Operation but Analog
The AC-powered system allows a smooth operation whether you're using the pump or the air compressor. It means that you can certainly count on its power to inflate your cars or even RVs with DEWALT DWFP55130. However, it's completely analog where there's no presets or whatsoever. You need to keep an eye on the analog gauge when inflating the tire.
Quick Inflation
You can certainly expect quick inflations with DEWALT DWFP55130 with the setup. However, you need to monitor the tire inflation and cut it out when reaching the desired pressure manually. It's because DEWALT DWFP55130 is designed as a universal air compressor instead of a specific tire inflator like the previous products above.
Compact and Lightweight Design
With a handle on top, DEWALT DWFP55130 is certainly a portable air compressor. As for home or workshop usage, this compressor is very light, compact, and easy to store. You can easily set it up in your garage or anywhere nearby the power sources and use the compressor to inflate your vehicle tires.
Easy Maintenance
Having such powerful output, DEWALT DWFP55130 is a fully electric compressor as we don't find any oil components. At this point, we can say that it's a maintenance-free compressor. If you're looking for an electric compressor that can approach fuel compressors, DEWALT DWFP55130 could be your answer but without those maintenance tasks.
Pros
Quick inflation
Larger tire inflation is possible
Easy maintenance
Quite compact for AC-only compressor
Easy to set up
Versatile
Cons
DC power operation not supported
Most likely purchase adapters for tire
No preset gauge
4. Kensun EHRComp A58B
Kensun EHRComp A58B is another AC/DC tire inflator that you can also consider. It has everything you need to inflate tires and also other inflatables. From dual motors that quicken the inflation to compact designs, Kensun EHRComp A58B actually offers various advantages for consumers.
Dual Motors: Quick Inflation
Kensun EHRComp A58B has dual metal motors that work continuously that allow quick and easy inflation on your tires. The inflator can deliver up to 100 PSI when inflating tires or other inflatables. The auto-stop feature isn't supported yet but you can monitor the analog pressure gauge with unit conversion to control the inflation.
Two Power Options
Kensun EHRComp A58B can work on both AC and DC power but you can only use one at a time. Still, the dual power operation gives you more flexibility in using the air compressor for more diverse usage. You can practically set it up in your workshop near the power outlet or use it to inflate tires on the road.
Nice Interface
The compressor actually has a very nice combination of interfaces that make it stand out. As for the DC operation, Kensun EHRComp A58B is ahead of the competition with the cigarette lighter connector. While it's still using the analog gauge, the three major conversions are displayed at the same panel so you can easily monitor PSI, Bar, and KPA at the same time.
Versatility
With complete adapters included, Kensun EHRComp A58B can inflate not only tires but also other inflatables like balls, pools, etc. As for tire inflation, the compressor can deal with regular cars up to midsize SUVs. This way, as long as you have standard sizes, you can use Kensun EHRComp A58B to inflate your tires.
Easy to Store and Setup
Coming with a compact design and storing bag, we can say that Kensun EHRComp A58B is pretty easy to store and set up. The carrier bag also allows you to organize all connectors and adapters to ensure they are available when needed. The carry bag won't eat too much space in your trunk.
Pros
AC/DC operation
Powerful enough
Quick inflation
Wider support for tires
Versatile
Heavy-duty construction
5. Kensun Swift 2
Kensun Swift 2 could have been the digital version of the Kensun EHRComp A58B compressor above. They share similar designs except Swift 2 has a digital gauge instead of analog. However, Swift 2 actually also comes with some advancements besides features of the analog version.
Performance Inflator
Kensun Swift 2 is introduced as a performance portable inflator because it just works great. Coming with dual solid metal motors, this compressor can inflate tires real quick without losing its power during the operation. It has the same power output as the analogue version so you can inflate a regular car to midsize SUV tires with no problems.  
Automatic Operation
The ultimate advancements that differ Kensun Swift 2 from the analogue version are the automatic operation with the digital gauge. The compressor allows you to preset pressure where it would inflate the tires to that level and automatically shut off. You can still monitor the inflation in PSI, Bar, and KPA through the digital gauge. The automatic operation makes Kensun Swift 2 so practical and prevents over-pumping issues for sure.
As for vehicle tires, we've found that this automatic operation feature is incredibly helpful in practice. We can set desired pressure on different sets of tires and don't have to keep an eye on the gauge to prevent over-pumping. On the other hand, the automatic cut out allows the pumped pressure to stay on the tire even though we disconnect the adapter.
Versatile
The versatility of Kensun Swift 2 is unquestionable with the complete adapters. The dual AC/DC operation also allows you to use a compressor in different circumstances as well. Moreover,  Kensun Swift 2 is built-in durable construction so it's not comparable to those "handle with care" compressors available in the market.
Pros
Quick inflation with dual motor
AC/DC operations
Automatic operation with LED gauge
Versatile
Compact Design
Easy to set up
Cons
The DC and AC cords are too short, need to purchase extended cords
6. Campbell Hausfeld FP2028 Air Compressor
FP2028 is one of Campbell Hausfeld's portable air compressors that stands out for strong reasons. It's introduced as the DIY air compressor for various applications from brad nailing to tire inflating. Whether you want to power pneumatic tools for your DIY projects or to inflate the tires of your vehicle, this air compressor can do the job.
DIY-grade Performance
With 90-120 PSI on 120V power sources and all of those adapters, FP2028 can practically inflate anything including your vehicle tires. It can burst the pneumatic tools and airbrush which we have successfully tested. If you have a sedan, MPV, or SUV, then you can certainly inflate the tires with this air compressor. As for tire inflating, we can expect this compressor to send 110 PSI with no problems
While it's quite unfortunate that FP2028 only works on AC power and does not support DC operation yet, you can expect consistent performance. best tire inflator 120v It's understandable because the manufacturer seems to keep the compressor reliable even for DIY applications that require more consistency and continuity.
Maintenance Free
Since it's another full electric and non-oil pump, it's literally maintenance-free. It's a one-time investment you can take to either support your DIY projects or simply to inflate your vehicle tires at home.  If you use the compressor moderately, you can use it for a longer time with no issue. It's certainly ideal if you're not only looking for a tire inflator but also for your DIY projects.
Portable Operation
Unlike other compressors in this list, FP2028 is the only product that comes with a pancake design but the manufacturer can still maintain the lightweight. It's also the only compressor with a long recoil hose that allows convenient setup and operation. The storage also allows you to keep all peripherals organized anytime you need to use the compressor.
Pros
High output, quick tire inflation
Recoil hose
Maintenance fee
Lightweight
Versatile
Complete accessories
Cons
AC operation only
Not a futuristic design
Benefits And Drawbacks of Using an Electric Air Compressor
Electric air compressors are getting popular today and are seen as the straightforward alternative to fuel-based compressors. There are different sizes and powers of electric compressors as well as how they're powered.  Portable electric air compressors can either run on AC, DC or even both currents. Despite its popularity, using electric air compressors still has its benefits and drawbacks.
Benefits
It's an obvious solution to pump or inflate things when fuel or gas compressors aren't accessible.

DC compressors offer high portability

Versatile for the range of what it's capable off

Automatic operation can be supported

Generally compact and lightweight

Fit for mobile and emergency use

Cleaner and less noisy
Drawbacks
Electric compressors are generally less powerful than their gasoline counterparts

Extension cords and air hose might be needed to support distance applications

Generally require more from the power source to get a larger output

Powerful electric compressors may increase your electricity bills, especially for regular uses

Heavy-duty units are generally more energy-consuming
Key Difference – Avid Power vs JACO vs DEWALT vs Kensun vs Kensun
Advantages of Purchasing a Portable Tire Inflator
Car owners can really take advantage of purchasing a portable tire inflator. It's a valuable investment that keeps the best performance of your vehicle and eliminates hassles whilst doing it. As for tire inflators, portable electric compressors are generally more preferred for strong reasons. If you need more reasons to buy one, those are the advantages.
Portable and compact design: Today's portable inflators have compact designs where they're very easy to carry and store. The carrier bag is usually included so you can keep cords, air hoses, adapters, connectors, and accessories organized.
DC Power: DC-powered tire inflators provide you with more flexibility, portability, and mobility. These inflators usually come with alligator clamps or cigarette lighter connectors so you can power the compressor with your car 12v battery.
Save money for maintenance: Portable tire inflators allow you to keep your tire at the proper pressure level and its best performance. This way, you can cut out of the potentially reduced mileage and increase fuel consumption from low tire pressure. You can check and inflate your tires pretty much every time.
Save Time: You don't have to go to an auto shop regularly or wait for backup just to get your vehicle tires inflated. Don't let pressure problems halt your way to work or even vacation.
Emergency and Safety: Portable tire inflators can provide emergency and safety helps especially when something is wrong with your tires. You can inflate tires anywhere and anytime you need.
Versatile: Most portable tire inflators are versatile as they can be used to inflate all inflatables within their capacity. Adapters and accessories are provided so you can inflate balls, swimming pools, balloons, and many more.
Practical Use: Anyone can use portable tire inflators. Most products available in the market are designed for practical uses. Some inflators with automatic even allow you to preset the tire pressure and it would automatically shut off after reaching the desired level.
With the continuously developing technology, portable tire inflators can provide more advantages. Even now, the best tire inflator 120v it's already beneficial for every car owner to have a tire inflator stored in their garage or trunk.
Features of Tire Inflator
Tire inflators available in the market come with different lists of features. Some features are related to the functionalities while the others support the inflating operation of the machine. You can also consider these features below to get the best tire inflator 120v for your vehicles.
Pressure Gauge
Tire inflators usually come with a pressure gauge where you can control the pressure level while inflating objects. There are three major conversions including KPA, PSI, and Bar. The pressure gauge of the tire inflator can be either analogue or digital but the conversions can be displayed interchangeably or at the same time, depending on the gauge.
Automatic Operation
Another popular feature of today's tire inflator is the automatic gauge. With these features, you can preset the pressure. The inflator would automatically shut off once it's reached the determined pressure level.
Handle
When it comes to portable tire inflators, a handle is essentially a helpful feature. You can easily carry and set up the tire inflator in the work area. This also allows you to adjust the position of the inflator even when it's still operating.
DC Operation
Assuming that we're talking about electric tire inflators, the DC operation has become a popular feature. It means that you can connect the compressor to the 12V battery via alligator clamps or a cigarette lighter connector.
Features are certainly one of the fundamental considerations when choosing a tire inflator. However, best tire inflator 120v there are more factors you can consider if you want to get the best product to invest in. Sometimes, what you need goes beyond the functionalities.
How to Buy Best Tire Inflator 120v
We've seen above that there are various tire inflator products available in the market with slightly different specifications. We've seen some possible features applied in these inflators but you may consider more factors to get the best deal.
Operating Power
First of all, you need to consider how you can power the tire inflator. This specific air compressor may use DC 12 V power, AC 110 V, or even smaller batteries. For 12V power, you can either use jumper cables and/or via cigarette lighter socket. Cordless tire inflators use built-in batteries to operate while AC-powered compressors need the standard power outlet. Some tire inflators can work both on AC and DC power interchangeably.
Pressure Capacity
Pressure capacity refers to the maximum PSI that a tire inflator can drive. The larger PSI means the compressor can inflate your vehicle tires more quickly. Today, electric tire inflators come with up to 150 PSI but you can actually inflate tires with 40-50PSI with no problems. If you need faster inflation, just choose a compressor with higher PSI.
The capacity may give you an overview of the speed but the manufacturer may also define the inflation time based on the output. You may also consider this specification to estimate how long you can get back to the road when you need quick inflation.
Inflating Duty Time
You might prefer the faster ones but you better also consider the continuous operation time or called the duty cycle. Generally speaking, a less powerful compressor with DC power needs more cooling time.  It's good if the tire inflator has at least 15 minutes of duty time before the cooling time. Also, check the cooling time that the inflator needs before it can run again.
Gauge Interface
Electric air compressors may have different gauge interfaces including analogue or digital. When it comes to tire inflators, the gauge must read the general PSI of standard tires around 34-35. Either way, you must clearly view the PSI so you can monitor the inflation properly.
Automatic Operation
We've mentioned the automatic shut-off feature in tire inflators. Not only can the system automatically cut out the operation as it's reached the desired tire pressure, but it can also turn itself off when the tire inflator gets too hot.
Design and Measurements
When it comes to tire inflators, you want it as light and portable as possible. This way, you can easily carry and store them in your trunk. Whenever you need it to inflate a tire, you can instantly set up the inflator and do your job.
How to select the right PSI?
The recommended tire pressure of a vehicle is usually written on the placate inside the door of the driver or the owner's manual book. Generally speaking, standard vehicle tires may go around 32 PSI to 36 PSI. That also depends on the temperature.
Why is it vital to own a tire inflator?
A tire inflator is undoubtedly a valuable investment for every car owner or driver. You can use this tool to control and keep pressure levels in your vehicle tires. Whenever you need to inflate your tire on the road, you can use it as well.
Does tire inflator drain battery?
a 12 V DC tire inflator won't drain your battery if you use it casually to maintain the pressure level. However, the best tire inflator 120v may drain your battery if you use it excessively and continuously without starting the engine to recharge the battery after each usage.
How does a portable air compressor work?
A portable air compressor works similarly to the generic air compressor. It would force air into the container and build up the pressure through the tank opening. This would inflate your tire or any inflatables.
Do air compressors fill tires?
An air compressor can definitely fill vehicle tires as long as it has the correct adapter/connector and adequate capacity. At this point, you can always keep the correct tire pressure throughout time and optimize its life span.
Final Word
When it comes to the best tire inflator 120v for your vehicles, there are different products you can consider in the market.  best tire inflator 120v The tire inflators we've reviewed above are all-electric tire inflators that can work on AC and/or DC power. They're a remarkably important tool for every driver to tire the best performance and for emergency purposes. What you need is the one that suits your requirements and preferences.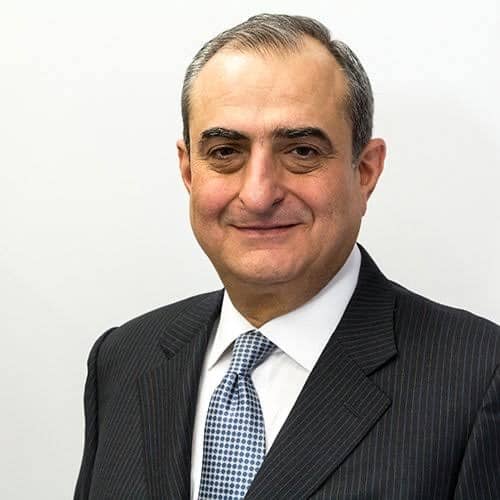 As a mechanical engineer, it's easy for Jack to explain the functionality of the tool. Richer test most of the tools before writing a review. its help him to learn something new and suggest the best product for you.