The applications of a small air compressor are many. From industrial workers to the DIY warriors, everyone should have one in his garage. Even regular drivers need one to inflate their tires.
But very few people know what makes the best hand carry air compressor. Because there are lots of support from the manufacturers and distributors for large compressors. But not that many for smaller units.
In this article, we are not just gonna show you our picks of the top portable air compressors, but how we picked them as well.
Best hand carry air compressors
Here we have listed two kinds of machines-
Air compressors
Electric air pumps or inflators
Yes, there is a difference between the two. Your first job is to know which one you want to go for.
Air compressors
Air compressors have a motor that sucks air inside a tank where higher pressure is built for using various tools. If you want to work with pneumatic tools, you should go for this one.
Here are our top picks for the air compressor-
1. PORTER-CABLE Compressor
Top features
6 SCFM @ 90 PSI
Oil-free pump
6-Gallon air tank
Max 150 psi
30 pounds and 9 inches high
If you are looking for a lightweight and powerful hand held air compressor, then a porter-cable (C2002-WK) compressor is the right choice for you. Industrials prefer to have this one due to its ability for woodworking applications and portability.
150 PSI max tank pressure and an affordable price is the competitive advantage of this product. Horsepower configurations and powerful motors will help users to swap air swiftly than other alternatives.
This 9 inches high and 30-pounds air compressor is perfect for carrying easily from one place to another. Needless to say, it is a user-friendly air compressor profiled with a 6-gallon air tank, 13pc accessory kit, and 8HP motor. A user only needs 120V to operate the machine.
Top Selling Innova Scanners
Homeowners and DIY contractors are the regular buyers of this product. All because of its short recovery time and high SCFM rating of 2.6.
Pros
Versatile and durable
Easy to use and carry
Long life span
13-piece accessory kit
Large tank capacity
Budget-friendly
Cons
Noisy enough
Complicated manual
Poor quality accessory kit
2. DEWALT FLEXVOLT 60V MAX Air Compressor Kit
Top features
2 SCFM @ 90 PSI
Gallons capacity
Max tank pressure of 135 PSI
One turn regulator
Per charge, offer up to 1,220 nails
Sturdy rubber feet
Dewalt Flexvolt 60v max Air Compressor Kit is made to offer a noise-free operation and cordless portability.
Since 1920, Dewalt has dominated the market by manufacturing excellent power tools and hand tools for different industries. The flexvolt 60v max air compressor kit is one of their best-selling products.
Heavy-duty oil-free pump and the brushless motor is the peak feature of this air compressor kit. The machine is equipped with a one-turn regulator, which will allow the most accurate pressure adjustment.
Durable roll cages are there to protect the compressor from the inside out. The 2.5 Gallon tank is capable of delivering a maximum tank pressure of 135 PSI. For lengthy applications, it conveys 1.2 SCFM at 90 PSI pressure.
To sum up, the DEWALT FLEXVOLT compressor unit is a lightweight and fast option for woodworking and furniture projects.
Pros
Compact and portable
Noise-free operation
3-year limited guarantee
Easy to carry
90-day money-back guarantee
Cons
Poor battery power
Pretty expensive
3. Craftsman Air Compressor
Top features
82 dB decibel
150 PSI max power
6 gallon tank capacity
8 horsepower
6 CFM @ 90 PSI
According to recent studies, "Craftsman air compressor" is the USA's most used air compressor kit. Manufacturers use excellent materials to manufacture this portable air compressor kit. Robust construction, incredible performance and handle design is the peak feature of this product.
This product is equipped with an oil-free pump and a sturdy motor. Rubberized feet and handle design allow users to use and carry it easily. It is much more powerful and valuable than others for its front-mounted regulator and three inflator adapters.
Users can do stapling, nailing, or fastening with this power package. With the 2.6 CFM at 90 PSI, you can use all kinds of nailers, blow guns, staple guns. You can also use it as an inflator. Even if the price is low, the quality of this machine is up to the mark.
Quick recovery time helps users to fill an adequate amount of air in less time. In the end, if you want a low noise air compressor with an affordable price and maintenance-free operation, then buy this one.
Pros
Portable and reliable
Attractive pancake design
Low current operation
Additional accessories kit
100% customer satisfaction
Cons
Difficult to start up
Less space to store air
4. Rolair JC10 Plus 2.5 Gal Electric Air Compressor
Top features
3 CFM at 90 PSI
5 gallon tank capacity
Oil-free pump design
9 pounds and 17 feet long
1750 RPM motor speed
70% duty cycle
After using this product, I am crystal clear that it is the most straightforward-looking oil-free air compressor. Rolair JC10 Plus is equipped with a high-rated motor and 2.5-gallon tank capacity.
With this small room, air compressor users don't have to worry about overheating. Users can use this compressor after every 10 minutes without any complication. Therefore, these are the best option for pin or brad nailers. You can easily do light to medium duty work with this air compressor.
Low decibel rating and 1750 RPM motor speed is the peak feature of this product. The airflow rating of the compressor is also quite good, which is 2.3 CFM at 90 PSI.
After studying the yearly review of Rolair JC10 Plus, I learned that hobbyist woodworkers and avid DIYers are their regular sellers.
Rolair is known for delivering well-built machines and affirmative customer reviews. Whether you are professional woodworkers or homeowners, Rolair JC10 Plus should be your priority.
Pros
Portable and lightweight
Quite and well-organized
Easy to use and carry
Automatic Overload Protection
Affirmative review and 1-year guarantee
Cons
Small room for air
Less powerful
Electric air pump
Electric air pumps directly take in air from the inlet and deliver it to the outlet filling up the inflatable. You can't use tools with them. If you only want to inflate stuff like your tires or Jacuzzis, then you can go for this one.
The following two are our top picks for electric air pump-
5. PORTER-CABLE Air Compressor Kit
Top features
Oil-less design
20 Volt and 10 Amps
5 gallon tank capacity
0 SCFM @ 90 psi
79 dBA noise level
The next product which we are going to check out now is the Porter-Cable Air Compressor Kit. This specific compressor kit has gained popularity for being lightweight and compact in size.
The 1.5-gallon capacity and 120V motor make it perfect for people who are searching for a machine to carry at work. This compressor ensures the highest portability and maximum performance.
Electronic air compressor is equipped with a water drain valve and rubber feet. These features allow users to carry and travel with the unit effortlessly. A number of convening gauges are added to this air compressor kit.
No matter if you are a newbie or experienced woodworker, its easy functionality and features will help everyone to use it like a pro. The controlling power of the motor is amazing, and the weight is only 20 pounds.
The unit is fully protected due to its enclosed design. Additionally, this weather-friendly machine comes with 8-piece extra kits and 1 year warranty.
Pros
Portable and lightweight
Easy to access and carry
Low recovery time
Long life span and zero maintenance
1-year warranty
Rubber feet protection
Cons
Complicating set-up
Not suitable for heavy-duty work
6. EPAuto 12V DC Portable Air Compressor Pump
Top features
06 CFM inflating speed
12V – DC power
70 PSI working pressure
4 Display Unit and LED flashlight
DC12V working voltage
167 degree overheat limit
To use this air-compressor pump, users only need 120V watts. 100 psi is its maximum pumping pressure. 1.06 cubic feet per minute is the inflation rate of this kit. On the bottom, it has four rubber feet that protect the surface from scratches and damages.
People are actually afraid to buy machinery equipment due to its price tags. But the EPAuto pump is quite affordable and worth every single penny of your investment.
All the safety measures and using criteria are written on the front part of the pump. There is a specific button for turning the unit on and off.
Also, four display units and LED flashlight attached with the pump for users' benefit. Make sure to leave the unit for 10 minutes to rest after every usage.
Pros
Portable
Lightweight
Easy to use
Affordable
Incredible battery performance
Cons
Not applicable for truck
Works with 12 volt DC only
Buying guide for a hand carry air compressor
Here you will learn many important facts about an air compressor or air pump that will help you to get the best machine for you.
Airflow
The rate of airflow gets a lot of attention when you are considering a small compressor. Because there are some tools that you can't use without a particular rate of airflow. That's why what airflow rate you choose depends on the tools you want to use.
In our observation, this capability is limited to the size of the compressor, capping at 2.6 or even 3 CFM. With them, you can use blow guns, nailers, staple guns, etc. But if your requirements are less like tire inflation, even a 1.2 CFM compressor can do the job.
Maximum PSI
The flow rate has to be in a particular PSI for tools which is generally 90 PSI. But there are cases when you need way more than that. So, we recommend your compressor have a maximum pressure of around 150 PSI. And don't go below 120 PSI.
Tank size
Obviously the tank is not going to be that big. However, we wouldn't recommend going under 2 gallons. If you look hard, you will also come across 6 or 5 gallon compressors that you can carry by hand.
Portability
To ensure maximum portability, you want your compressor to weigh less. However, casters and wheels can help you make a heavy compressor more portable. Find the weight of the machine and see if it is in your comfort range. Comfortable and ergonomic handles also help in terms of carrying it.
Noise level
As a hand-carry compressor, it should be very quiet. We think 85 dbs is the maximum. But you will find good compressors as low as 60 DBS. And if you are just looking for an air pump or inflator, the noise should be even lower, as much as that you can't hear it from the other room.
Frequently Asked Questions
Most of the buyers of hand-carry compressors are not professionals. So, it is not uncommon to hear some frequently asked questions. Here we answer them once and for all-
Q: Which is better, air compressor or air pump?
A: If you want to use tools and do other jobs with the compressor other than inflation, then you should go for a compressor. And if you only need to inflate tires, balls, tubs, and other inflatables, you should always go for air pumps or inflators.
Q: Can I use a nail gun with a hand carry air compressor?
A: Nail guns like brad nailer, finish nailer, and upholstery nailer can be used with portable air compressors. However, some nail guns like roofing nailers and framing nailers will require a higher airflow than a regular portable compressor provide.
Q: Should I leave air in the compressor?
A: No, it can permanently damage the tank.
Q: How long will air compressors last?
A: If you bought it from a good brand and maintained it properly, it should last at least ten years considering professional-level use. Pumps and inflators might have the same or less life span.
Q: Can an air compressor explode?
A: Yes, it can. But that is very rare. Moreover, an accident from a small tank will also be smaller. Ans most of the time it can be avoided with a minimal amount fo care.
Final Thought
In general, having a portable air compressor that you can carry by hand is very helpful. They are small in size and low in weight. As for costs, it is very inexpensive.
These machines can make your life a lot easier. It doesn't matter if you work in construction or not.
We tried to give every little information about the best hand-carry air compressor. So, what are you waiting for? Get your handheld portable air compressor today!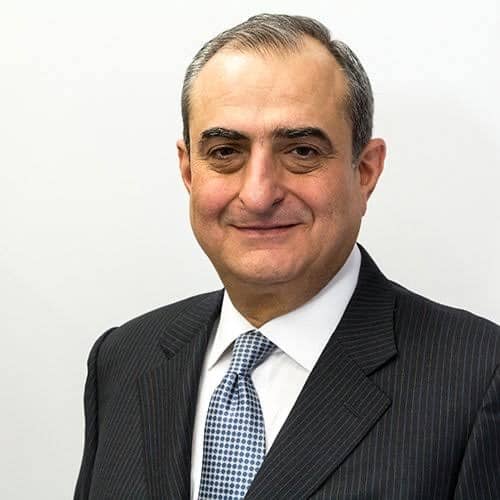 As a mechanical engineer, it's easy for Jack to explain the functionality of the tool. Richer test most of the tools before writing a review. its help him to learn something new and suggest the best product for you.