Anytime your vehicle can be stuck and requires restarting. But, in terms of freezing weather conditions, it might stop taking a start. So, what to do in that case? The essential travel equipment is a jump starter tool. However, problems happen when it's time to choose a high-end jump starter device. 
Any car owner who requires additional jump-starting power should buy the HPBS Jump Starter. It is portable, light, and simple to use. You can start an engine up to 6.0 liters in size using the HPBS Jump Starter's impressive 900 peak amps of power. A 12-volt charging cable and a pair of clamps for fastening to the battery terminals are included. The starter has a 4-LED power indicator as well, making it simple to keep track of the charge level. You can be sure it won't harm your car because the device also has reverse polarity protection and short-circuit protection capabilities. Overall, anyone in need of a jump starter should consider the HPBS Jump Starter.
In this case, the HPBS jump starter can be your priority. For all types of automobile parts, HPBS is the world-leading professional manufacturer. This brand always adheres to the high-tech research of exquisite craftsmanship. And it leads them to manufacture high-quality and top-notch automotive products. 
Considering the in-depth production success and customer satisfaction, the HPBS jump starter is one of the best jumpers. So, don't miss out on it!
How Do You Know the Right Size for Your Jump Starter?
It often creates confusion among the users to recognize the right size of their jump starter. And, if you purchase any jump starter with the wrong size, your investment will be a total waste. 
But solving this sizing matter is so simple. Just click on the manual of your vehicle. You can easily know the right size you need. Besides, if you recognize the type and size of your car engine, you can also know what size jump starter you need to purchase.
Still, if you cannot find the right size, go to the nearby car garage and get an expert's help. But you need to fix this issue before you make your purchase.  
Here, Vtoman V6 Jump Starter The Best Jump Starter You Need
What to Consider While Choosing the Car Jump Starter?
Many factors are there to focus on when you buy a jump starter. Some of the factors are highly crucial, and you must consider them, for example:
Top Selling Innova Scanners
Reserve Capacity

Internal Battery Condition

Battery Size

Radios 

Emergency Light

High-End Clamps and Cables

Inverters

12 Volts Accessories, and many more
HPBS Jump Starter
You can be troubled mainly in the 4 worst conditions mid-way to your destination. And these are, for example:
Bad road conditions,
Cold weather,
When you need to push your vehicle, but you're all alone.
When you need to borrow electricity from another car
Each of these conditions is uncertain and tough to handle. If you don't want to be hassled, keeping the HPBS jump starter in your car will be the perfect decision. Having this device in your vehicle will help you like your partner. You need no other person's help at that time, no matter your condition.
Read, Can you recharge a car battery with a jump starter? – WEEKLY TOOLS
Besides, it requires no difficult process to jump-start your vehicle. Here's how you can do it with ease:
Insert the cable (jump starter) into booster
Now connect the car battery to the clamp
Start the vehicle engine. You're done!
Pros
An excellent battery backup for all uncertain time
Delivers with sturdy packages to prevent damage.
Highly affordable
Easy to use and maintain.
Long-lasting
Lightweight design
Cons
It won't provide any warranty.
8 Best Jump Starter Review And Buying Guide 2023 – WEEKLY TOOLS
Main Features
The following are the fundamental features of the HPBS jump starter. Here's the detail-
High-Performance
It's an H2000 jump starter that ensures a high 2000A peak. As a result, it won't require extra support or effort to jump-start. It will easily jump start with 6.5L diesel (maximum) and 8L gas (maximum). 
Amazingly this device will require only 30 seconds or less for a 12V car jump starting. And you can jump-start your 12V car over 40 times. 
LCD Display
Not all jump starters come with a high-tech LCD, but the HPBS does. It features a 3.0" LCD, displaying all the authentic info you need. It will show if the battery is drained or if the charge is sufficient. 
In this case, you don't need to make a guess. Also, you don't need expert help to check out this issue. You can do it all by yourself. 
Compatible with Charge 12V Car Equipment
This device is designed with a cigarette lighter socket adapter and a 12V DC output port. So, these features of this jump starter will allow you to charge the 12V car equipment hassle-free. It requires very less time to connect to the charger.
Durable Charge Time
Once you charge the jumper, it can serve a long time. If you want the battery to perform actively, we recommend charging every 3 months.
Built-in Smart BMS Technology
The HPBS has 8 different protection types to protect the battery from sudden troubles. Check out the below tips when your car battery will remain safe:
Over Current
Overcharge
Over-discharge
Overheat
Short circuit
Reverse polarity
Reverse charge
Reverse connection
You don't have to pay extra attention to whether or not your device is overcharging or attacking by any of the above issues. This jump starter will save it automatically and boost the battery.
Advance Features 
The additional features that made the HPBS high-end and high-performance are considered the most advanced. Here are what features were included in the HPBS for its advancement:
ISP (Intelligent Security Protection)
To get you a safe and fast startup, the manufacturer featured the HPBS with ISP technology. It comes with excellent connectivity. Furthermore, its heavy-duty clamps enable the dead car battery to start in any freezing condition up to 140°F immediately.
Emergency Power
What if your battery jumper has emergency power? The HPBS is designed with a 20000m AH high-capable superpower bank to get a quick charge. Its 3.0 port is well supportive of charging the following devices within minutes fully:
Cell phones
Tablets
Android
Headset
Camera
iPad
Other mobile devices
LED Flashlight
You don't have to carry an extra torch light as long as you have an HPBS jump starter. This ultra-modern device features an LED flashlight with 3 modes:
SOS

Flashlight

Strobe
So, you can easily work in the dark or during any other emergency.
How To Use A Portable Jump Starter (Complete Guide) (weeklytools.com)
Comparison Between HPBS Jump Starter and SCHUMACHER DSR108
Battery Type 
7.08x3.14x1.77 Inches
Lithium ION
Amperage
2000 Amps
450 Amps which is too poor capacity.
Weight
1.2 lbs only
3.65 lbs
Dimension
7.08x3.14x1.77 Inches
9.5x6.5x4 Inches
Battery Type 
7.08x3.14x1.77 Inches
Dimension
7.08x3.14x1.77 Inches
Amperage
450 Amps which is too poor capacity.
Dimension
9.5x6.5x4 Inches
December 7, 2023
FAQs 
What's the standard power for a quality jump starter?
A jump starter with 600 amps is considered a super-powered device for vehicles. If you purchase a jump starter with these amps, you'll be able to jump-start consumer and normal cars. 
However, the jump starter's power should be at least 1500 amps when you jump-start commercial vehicles. Because commercial vehicles require high power to start the engine in extremely cold weather.
What if I buy my jump starter with 1000 amps?
It will be great to have a jump starter with 1000 amps. Because this jump starter will offer some extra perks for emergencies. But this jump starter won't come with a long cable, which can be an issue. Also, it will be more expensive than the low-powered device.
Final Words
There's no better technique to get rid of engine start problems than having a jump starter with you. It's undoubtedly a good solution whenever the engine has starting trouble. 
But, of course, you've to ensure the jump-starter quality. Your problem will be solved if the quality is good. Or else you'll be in the same trouble. The HPBS jump starter is the top solution for 12V vehicle types. 
If you own a 12V vehicle, the HPBS is right for you. You won't get the features and functionality from other ordinary jump starters that you'll get from the HPBS. So, buy this amazing product today.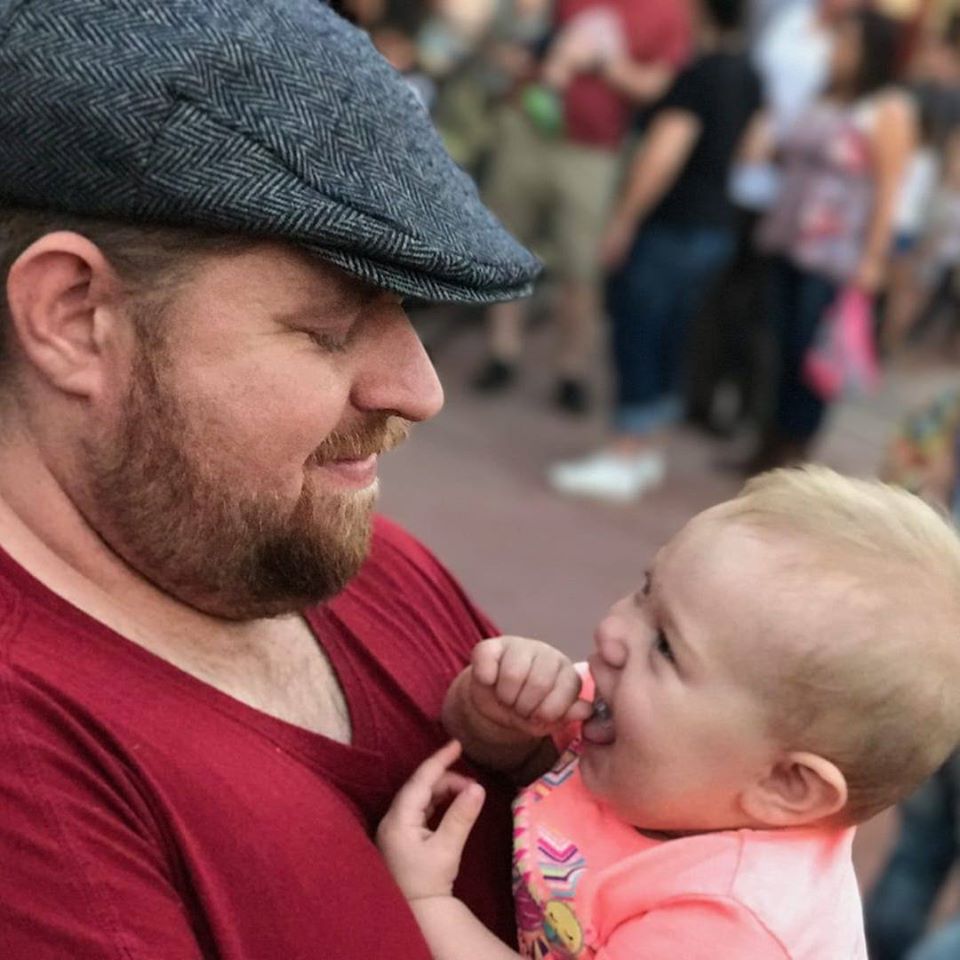 As a mechanical engineer, it's easy for David to explain the functionality of the tool. David test most of the tools before writing a review. its help him to learn something new and suggest the best product for you.