FORScan Adapters allow you to connect your computer to your Ford vehicle's onboard diagnostic (OBD) port. This connection is used by the FORScan software program to diagnose and adjust various parameters in your vehicle. The OBD port is a standard interface that provides access to the vehicle's control systems and allows you to perform various diagnostic and adjustment procedures.
FORScan Adapters come in various forms, including USB, Bluetooth, and Wi-Fi, and the choice of Adapter will depend on the type of computer you have and the type of connection you prefer. USB adapters are the most commonly used and are very simple to use, plug the Adapter into the USB port on your computer and start using FORScan.
Bluetooth and Wi-Fi adapters offer the added benefit of not being tethered to your computer, allowing you to use FORScan from a distance.
Not all FORScan Adapters are compatible with all Ford vehicles, so it's essential to check the compatibility of the Adapter you choose with your specific vehicle model. Additionally, some FORScan Adapters may have different features and capabilities, so it's important to review the product specifications before making a purchase. Here is a list of the best Forscan Adapters to buy in 2023.
Top 6 Best Forscan Adapters in the Market to Buy
FORScan Adapters are essential tools for anyone looking to diagnose and adjust parameters in their Ford vehicle. These adapters allow you to connect your computer to your vehicle's onboard diagnostic (OBD) port, giving you access to the control systems and using the FORScan software program.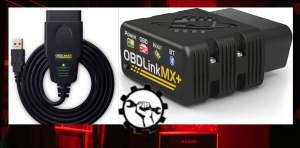 With so many options on the market, it can be challenging to choose the best FORScan Adapter. To help you make an informed decision, we've compiled a list of the top 6 best FORScan Adapters to buy.
These adapters have been selected for their compatibility, reliability, and ease of use so that you can be confident in your purchase. The list includes:
OBDLink EX USB OBD2 Adapter
The renowned "toggle switch" can be found on some Forcan diagnostic scanners, but not all of them. One of those without the switch is the OBDLink EX. Is it now the best FORScan adaptor as a result? Probably!
Top Selling Innova Scanners
The switch's function is to manually switch between MS-CAN, HS-CAN, and any other network that is accessible. The EX now performs that action automatically. It locates the CAN bus of the car and tunes to the proper network.
The Adapter stops you from unintentionally sending over the incorrect CAN bus in this way. That alone is a strong selling factor. Here are a few more.
Unique functional characteristics
Engine diagnostics check:
Examine engine codes and identify any potential causes of the Check Engine Light (CEL). You can use the adaptor to switch off the CEL once those problems have been resolved.
Codes:
The OBDLink EX reads and clears engine and trouble codes from all accessible systems. Conduct diagnostics on your car's transmission, ABS, SRS, TPMS, EVAP, and all other onboard systems.
Actual Data:
You will also receive live streams of sensor data, including RPM, throttle body position, and everything in between, in addition to codes. PIDs on the dashboard can be easily customized with FORScan software.
Unique Diagnostics:
This Adapter has a ton of unique features. Generally speaking, it supports all of FORScan's features. As a result, you can utilize it for unique tasks like programming, service procedures (like DPF regeneration), and coding (like ECU coding) (e.g. key programming).
Supported Automobiles
For automobiles made by Ford, Lincoln, Mercury, and Mazda, this Forscan adaptor is intended. It works with every car or light truck from the Ford lineup, including the Fusion, Ranger, Focus, and F150 through F450.
The Adapter has a 16-pin port on one end that fits into the OBD2 port on the vehicle. A USB port on the opposite end connects to a PC. Your gateway to DIY diagnostics is that rather direct connection.
Be aware that the Adapter has limited functionality when used with popular non-Ford brands.
Integrated Operating Systems
The OBDLink EX is a USB adaptor; thus, it functions with PCs. However, not all of them; it is only appropriate for Windows PCs (from XP all through Windows 10). Therefore, you cannot use this scanner using a Mac or Linux.
It's a USB adapter, in case you forgot. There are advantages and disadvantages to that. The plus side is that USB scanners have a stronger and more reliable connection than Bluetooth and Wi-Fi devices. The wire, however, restricts your mobility. It is solely accessible from the driver's compartment.
Product Information
Brand: OBDLink
Power Source: Adapter
Item Dimensions: 3.5 x 1 x 1.8 inches
Operating System: Windows
Screen Size: 100 Centimeters
Pros
Compatible with all light vehicles and cars from Ford, Mazda, Lincoln, and Mercury
Functions with some non-Ford auto brands.
All Ford protocols and modules are supported
Rapid data transfer
Features battery-saving and hackerproof technologies
Robust USB connection
Cons
Best results only when combined with FORScan
Does not support Linux and Mac
Bluetooth OBD2 Scanner OBDLink MX+ for iPhone, Android, and Windows
A Bluetooth OBD2 scanner called OBDLink MX+ can inspect your car and display error codes if an issue is discovered. It supports Android, iOS, and Windows devices and may be used wirelessly.
The device's native OBDLink app, which performs admirably, is one of the many compatible apps that the tool syncs with to function. It is a little scanner that takes up very little room beneath your car's dashboard.
OBDLink MX Plus can read and clear check engine light codes, check codes for ABS and SRS in various vehicles, display fuel consumption, provide TPMS, and perform many other tasks.

Unique functional characteristics
Performance:
OBDLink MX+ claims to be 300% faster than competing scanners and gives 4X more data per second than its competitors.
Compatibility:
You won't have to worry about compatibility once you have OBDLink MX in your possession because it is one of the few scanners that support several OS, including Android, iOS, and even Windows.
It supports many third-party tools so you can try it out with one of those or its app. Notably, this is one of the few OBD2 scanners that support Ford MS-CAN and GM LAN on iOS. It works with vehicles that support EOBD, JOBD, and OBD2.
Security and Safety:
The first connection of the MX+ OBD adapter needs physical access, unlike other OBD adapters, which employ a PIN that is simple to guess. To prevent hackers from accessing the network of your vehicle, it doesn't broadcast its presence and uses robust encryption and prudent security measures.
Feature-Rich:
The app programmers' creativity is the only restriction on what OBDLink MX+ can do. Today's market has apps that may measure and show fuel economy, start your car remotely (on some vehicles), analyze the cause of the "Check Engine" light coming on, and display, graph, and log hundreds of real-time parameters.
Software, Updates, and Applications
An original free app and a free software bundle for Windows laptops are included with the OBDLink MX+. The software is OBDWiz, and the app is OBDLink. This tool's ability to handle third-party apps is ideal, and it can be an amazing feature, particularly if you've been using a certain app for a while and have just switched to OBDLink MX+.
The same app can still be used while benefiting from enhanced performance. Numerous applications, including OBDLink, Dashcommand, Forscan, Torque, etc., are compatible with OBDLink MX +.
Product Information
1.97 by 1.77 by 0.91 inches (50 x 45 x 23 mm)
Size: 3 ounces (85.1 g)
Connectivity: Bluetooth
Pros
Free firmware updates for life.
It is difficult to hack.
Displays fuel use in real-time.
Outstanding customer service.
Free OEM improved add-ons indefinitely.
Three-year guarantee
Cons
Not available for Key programming.
Honda's maintenance lights cannot be reset.
OHP ELMconfig OBD2 ELM327 Forscan Adapter
A straightforward, no-frills OBDII scan tool called ELMconfig. It's not the most durable Adapter, and some users complain that the USB connection is a little looser than usual.
The OBDLink EX is made with high-quality materials throughout. The cable is reasonably long for easy connection and diagnostics, the connection is secure, and there is no chance of data corruption.
Although equally well-made, the OBDLink MX+ is more practical because it communicates over Bluetooth, doing away with the wire. It enables it to be permanently plugged in for monitoring. It is safe to use thanks to extra features, including a low-current sleep mode and Hackerproof protection.

Unique functional characteristics
System analysis:
Access to all electronic control units makes the OHP ELMconfig the finest FORScan adaptor, among other things. Almost every onboard system can produce issue codes, including the ABS, SRS, gearbox, climate control, etc.
Engine Check Light:
Most crucially, the scanner can read and clear engine codes. By doing this, the Check Engine Light can be turned off.
Actual Data:
To examine real-time data from sensors, switches, and relays, use the OHP ELMconfig. You can view any parameter, including engine coolant temperature, long-term and short-term fuel trim, RPM, vehicle speed, throttle position, and more.
Special Functions:
It is a premium function on a cost-effective scanner. You can disable TPMS, regenerate DPF, reset warning lights, execute service resets, and more.
Programming:
This tiny guy has yet more quality features crammed in. The Adapter also offers ECU programming, component adaptation, and turning features on and off in addition to component activation. The only difficulty is that Ford Escapes are incompatible with programming. However, there is no denying that this scanner's programming and service processes make it the most cost-effective FORScan adaptor available.
Compatible Automobiles
The OHP ELMconfig Forscan adaptor covers the Ford, Lincoln, Mercury, and Mazda automobiles. The brands mentioned above' vehicles and light trucks are compatible with it. Only semis and trailers are still not included.
The Adapter connects to the PC using a USB cable, just like the OBDLink EX above. With that connection, you may transport data at a remarkable 500 kilobits per second.
Integrated Operating Systems
Once more, only Windows computers are compatible with the OHP ELMconfig (from XP all through Windows 10). Users using Mac, Android, and iOS are (sadly) barred from the fun.
Product Information
Brand: OHP
Power Source: Adapter
Operating System: Windows
Pros
Makes all onboard systems accessible.
USB connectivity provides a stable connection.
Supports unique features (service procedures and programming)
Fantastic value for the money
Fits all Ford, Lincoln, Mercury, and Mazda automobiles
Includes a refund guarantee
Cons
Not compatible with Mac laptops, iOS, or Android devices
Ford Escape has some servicing features that are inoperable.
Forscan ELM327 OBD2 Adapter
The OBDResource ELM327 adaptor supports HS-CAN, MS-CAN, and HS-CAN2. That's fancy saying it has access to every car module.
Additionally, it works with ELMconfig, FoCCus, and FF2 diagnostic tools in addition to Forscan. Now would be a good time to mention that all of the adapters in this evaluation work with those programs (FORScan, ELMconfig, FoCCus, and FF2).
Unique functional characteristics
Error codes:
The OBDResource ELM327 reads and clears codes in all available modules, just like all the top FORScan adapters. You can check and clear the trouble codes for any system, including the engine, ABS, SRS, TPMS, and transmission. That also implies that you can turn off the Check Engine Light with the Adapter.
Actual data:
In addition to codes, the scanner shows current sensor data. Numerous other characteristics can be checked, including long/short fuel trim, speed, MAF air flow rate, and RPM. You can add your favorite PIDs to the dashboard using the FORScan software.
Special capabilities:
This OBDResource adaptor provides many different servicing functions, including DPF regeneration, battery reset, oil reset, TPMS reset, warning light reset, and deactivating auto start/stop.
Coding and programming:
Here, you get three key features: programming, adaption, and coding. You can modify a new component (such as a TPMS) to fit the PCM or program PCM to accept the sensor if you install one (through coding). Programming is also crucial when you need to modify the manufacturer-level settings of components.
Compatible Automobiles
Regarding manufacturers, the OBDResource ELM327 is intended for OBD2-compatible Ford, Lincoln, Mercury, and Mazda automobiles. Because it's a USB device, you'll have to give up mobility in exchange for a more reliable connection.
Integrated Operating Systems
You guessed it: Windows PCs are compatible with this Forscan Adapter. No other operating system is supported. The biggest disappointment for Mac, Linux, Android, and iOS users is undoubtedly that. However, if you have a Windows computer, you'll appreciate how simple it is to pair the Adapter with FORScan.
Product Information
Brand: OBDResource
Power Source: Adapter
Item Dimensions: 5.87 x 8.43 x 1.65 inches
Operating System: Windows
Pros
Includes all Ford, Lincoln, Mercury, and Mazda automobiles that are OBD2-compliant
Supports unique features (coding, adaptation and programming)
Easily switch between MS-CAN and HS-CAN with a toggle switch.
Free updates and software
Excellent for resetting the CEL
Affordable and also saves money
Cons
Does not support Linux or Mac
The CD contains loaded drivers. A CD drive is required for your PC.
VINT-TT55502 ELMconfig FORScan OBD2 Adapter
The OHP ELMconfig and the VINT-TT55502 resemble each other greatly. The fact that the latter supports ECU programming is the only distinction between these two. The ideal FORScan adaptor maybe this if you intend to keep your ECU the same.
Another USB utility that only works with Windows devices is FORScan F150. Although wired scanners are not everyone's cup of tea, this one has several nice features.
Unique functional characteristics
Engine Check Light:
You can examine trouble codes, diagnose the engine, and address any current issues using this VINTscan scanner. After a test drive, the Check Engine Light will be turned off if you plug the adaptor in again.
Codes:
The OBD scanner allows you access to all possible modules and engine codes. Trouble codes from the ABS, SRS, TPMS, transmission and any other system may be read and cleared.
Data:
For retrieving live data, the VINT-TT55502 ELMconfig adaptor is excellent. It will show all relevant information, including engine RPM, vehicle speed, intake air temperature, MAF air flow rate, and fuel injection time. The lack of a freeze-frame data viewing option in FORScan is a drawback.
Special Capabilities:
The Adapter can be used to perform both service and test diagnostic procedures. It covers resets for things like DPF, oil, and TPMS. You can program keys. You can only really program up to that point.
Compatible Automobiles
This Adapter is made for Ford, Lincoln, Mercury, and Mazda vehicles that are OBD2 compatible, just as the OHP ELMconfig above. Except for trailers and semis, it functions on all of those brands' 1996 year and later models.
Integrated Operating Systems
Once more, Windows PCs are compatible with this Forscan Adapter. Setting it up takes time. Download and install the Adapter's drivers immediately (the device comes with a link). You can now download and install FORScan to complete the process.
Product Information
Brand: VINTscan
Power Source: Adapter
Operating System: Windows 10
Display resolution: 500 kHz
Pros
Affordably priced
Includes all Ford, Lincoln, Mercury, and Mazda-made automobiles and light trucks.
Robust and reliable connection via USB cable
Provides several unique diagnostic features.
500 kbps of fast data transfer
Cons
Poor quality of construction
Could use clearer directions
Mac, iOS, and Android are incompatible
OBDLink LX Bluetooth Scan Tool
All OBD-II-compliant automobiles can use the pocket-sized, low-cost OBDLink LX Bluetooth OBD-II adaptor (except hybrid or electric vehicles). It is a real-time performance monitor, trip computer, logger, and diagnostic scan tool. With 300% more data samples per second, OBDLink LX outperformed every Bluetooth OBD-II competitor adapter in terms of performance. The Adapter may be continuously plugged in thanks to its Battery SaverTM sleep mode without harming the car's battery.
OBDLink LX has a unique multi-layered connection security system that eliminates the possibility of unauthorized access, in contrast to the great majority of Bluetooth OBD adapters, which constantly broadcast their presence and require an easy-to-guess 4-digit PIN.
OBDLink LX is compatible with a wide range of third-party OBD software and mobile apps thanks to its compatibility with the de facto standard ELM327 command set.
Unique functional characteristics
Hackerproof:
OBDLink LX does not use obvious pins like 0000 or 1234, in contrast to other tools. Additionally, since the pin is hidden, there is almost little chance that hackers will be able to access your data.
Diagnose:
You can scan, read, analyze, and clear CEL codes with the system. This scan tool allows you to determine whether an emission test is ready. It has additional functions, including DTC, live, and freeze-frame data.
Effortless Use:
Although this scan tool has few sophisticated capabilities, it is reportedly 4 times faster than comparable products. Additionally, the data may be shared with others, read in a graphical style, and is trustworthy.
Compatibility and Updates
You won't need to be concerned about the OBDLink LX not supporting more recent models because it comes with free lifetime upgrades. It integrates with numerous third-party applications, including DashCommand and Torque. Additionally, it works with various OBDII, EOBD, and JOBD automobiles.
Product Information
Brand: OBDLink
Power Source: 12V DC (Vehicle Power)
Item Dimensions: 1.77 x 0.91 x 1.97 inches
Operating System: Android and Windows
Pros
It is small and very portable.
The majority of 1996 and later automobiles sold in the US are covered by it.
The program performs incredibly quickly and is compatible with Android and Windows smartphones.
Carries out a variety of tasks
It is fully secure.
It features a clever sleep mode to preserve the battery in the automobile.
The device is compatible with third-party software and apps.
Cons
NOT suitable for iOS or Apple devices.
OBDLink returns not all SRS codes.
Product Dimensions
3.5" x 1" x 1.8"
6.2" x 4.5" x 0.9
5.2" x 3.2" x 1.7"
Read & Clear Codes
YES
YES
YES
Brand
OBDLink
OHP
VINTscan
Power Source
Adapter
Adapter
Adapter
Operating System
Windows Windows
Windows
Windows
Plus Points
Functions with some non-Ford auto brands
Fantastic value for the money
500 kbps of fast data transfer
Product Dimensions
3.5" x 1" x 1.8"
Operating System
Windows Windows
Plus Points
Functions with some non-Ford auto brands
Product Dimensions
6.2" x 4.5" x 0.9
Plus Points
Fantastic value for the money
Product Dimensions
5.2" x 3.2" x 1.7"
Plus Points
500 kbps of fast data transfer
December 8, 2023
Buying Guide
We should carefully evaluate the OBD2 scanner to buy the same way we take our time when choosing the car. OBD2 scanners are widely available and have a variety of features. Some of them are quite important, or what we refer to as our must-haves. While less crucial, other features are good to have. So, what characteristics should you consider before buying an OBD scanner?
Compatibility
It is fairly elementary. Please make sure the OBD2 scanner you intend to buy is compatible with the vehicle or vehicles you intend to use it with. OBD2 scanners are compatible with vehicles made after 1996. You require an OBD1 scanner if your car is older than the 1996 model year.
Variety of Diagnostic Instruments
Another crucial factor to consider is a scanner's diagnostic feature count. Basic OBD2 scanners and those made for do-it-yourselfers frequently have fewer diagnostic options. It does not imply that they are inferior to more advanced ones. It means that more complex ones are made for trained technicians or mechanics. It should go without saying that OBD2 scanners with additional diagnostic tools also cost more money.
Connectivity
The majority of OBD2 scanners include a companion app. It entails connecting your scanner to your smartphone and using it as a display to view the diagnostic information and look for solutions while recording the error message. Some apps even offer instructions on how to resolve a specific problem.
Be aware that not all applications are free. Some scanning applications demand payment. In some cases, there are even ongoing monthly costs. To optimize your savings, see if the scanner you're buying comes with a free app.
Wireless vs Wired
The Bluetooth connectivity of an OBD2 scanner is something to take into account. Due to their ease of use and data collection capacities, wireless scanners are becoming increasingly popular since having a physical cord usually keeps you near the vehicle while conducting a diagnosis.
You can review data straight from your phone if you have a smartphone with Bluetooth functionality and the associated app for the scanner (which might not be free).
It can be a great choice if you want a "set it and forget it" tool that gathers data while driving, but it also frees up users to do a diagnostic while looking under the hood. However, some more expensive scanners have long-lasting internal batteries.
Vehicle Make
Many OBD2 codes are universal. However, a sizable portion of them needs to be added. All automobiles have both generic fault codes and manufacturer-specific codes. The best OBD2 scanners may read the most significant brand codes. Make sure your OBD2 scanner can read error codes from the manufacturer you intend to use it with if you want to use it with a certain vehicle or group of vehicles.
Process for Testing OBD2
Based on price, usability, user feedback, and data-collecting capabilities, we assessed each OBD2 scanner.
Each of the OBD2 scanners suggested in this evaluation was mounted on a 2017 Ford Fusion Hybrid. We used every diagnostic tool that was offered. It allowed us to evaluate the user interface's usability and establish how simple or difficult it is to discover specific data and navigate menus.
We looked through Amazon reviews to determine our customer satisfaction rating, from expert mechanics to at-home enthusiasts, to see what other people had to say. The best scanners in this category were those with consistently good reviews.
Our Review Criteria
The OBD2 scanners discussed in this article underwent two rounds of evaluation. We began by researching the best products on Amazon, considering elements like prices, Prime shipping eligibility, customer reviews, and Amazon superlatives.
Our product testing team then ordered the OBD2 scanners that best satisfied these requirements. A team member evaluated each product on an automobile, noting its usability and data-gathering potential. Based on these standards, each diagnostic scanner was assigned a rating of 1 to 5 stars.
Frequently Asked Questions
What is the best OBD2 scanner on the market?
The finest OBD2 scanner is the OBDLink MX+ OBD2 Bluetooth Scanner because of its reliable diagnostic range, user-friendly features, and wireless construction. There are less-priced scanners for individuals who only need the most fundamental OBD2 features. Depending on your budget and the vehicle you need to test, an OBD2 scanner may be the ideal choice.
Are OBD scanners worth it?
OBD2 scanners can be a very useful tool for someone who does auto repair at home or wants to evaluate how well a car is doing in general. Some auto repair shops, however, provide a diagnostic check at no charge.
What is the difference between OBD and OBD2?
Auto diagnostic code readers come in two main generations, OBD and OBD2. Domestic vehicles built before 1996 are those with OBD. After federal legislation imposed higher environmental rules on American vehicles, OBD2 ports became widespread.
Can an OBD2 scanner damage your automobile?
The central vehicle systems cannot be harmed by code readers, except for damaging a few pins in the OBD2 port.
Are inexpensive OBD2 scanners reliable?
An affordable OBD2 scanner will function if you only need to study error codes or turn off a check engine light. The VINT-TT55502 ELMconfig is the best OBD2 scan tool for under $100.
How do I pick a trustworthy OBD scanner?
The best OBD2 scanner to use will rely on the vehicle data you want to access and the amount of maintenance a vehicle needs. If you need to communicate with the vehicle's computer system or want options like a touchscreen, be prepared to pay more.
Final Words
There are many different diagnostic scanners available, but we are certain that this is among the best Android OBD2 adapters available at this price point. This tool stands out significantly from typical OBD2 scanners because of features like over-voltage protection, battery-saver, and connection speed. An OBD2 scanner made by an American firm, backed by a 3-year warranty, is a no-brainer. Since 2002, Scan Tool has been producing top-notch OBD2 scanners for a good reason! The Bluetooth OBD2 Scanner OBDLink MX+ for iPhone, Android, and Windows is a fantastic option if you don't need iPhone support and don't mind spending a little more for quality and peace of mind.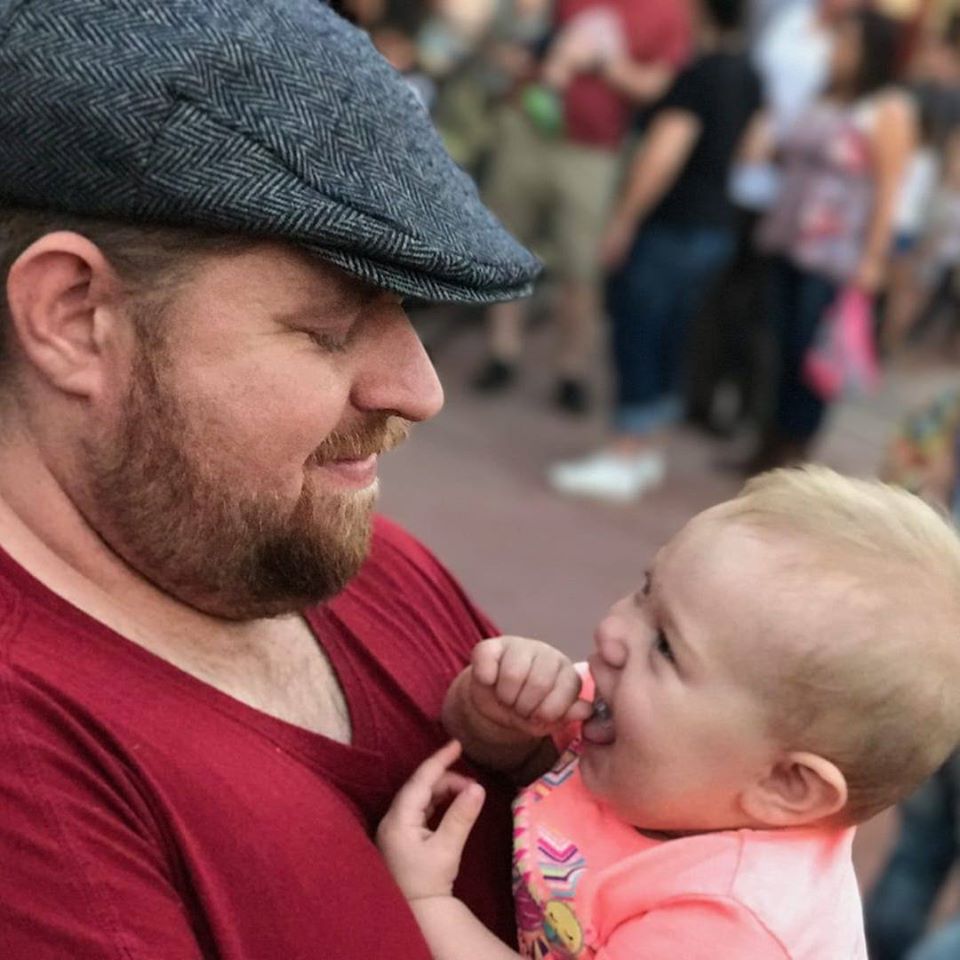 As a mechanical engineer, it's easy for David to explain the functionality of the tool. David test most of the tools before writing a review. its help him to learn something new and suggest the best product for you.