The XTOOL IP508 OBD2 Scanner is the best option for both novice and expert auto mechanics because to its comprehensive set of features and capabilities. This product's primary function is to diagnose and repair issues with a vehicle's four key computer systems—the engine, transmission, airbag, and anti-lock braking system. However, you might have not been familiar with XTOOL scanners, haven't you? Let's learn more of what you need to know about XTOOL IP508 OBD2 scanner below.
What is XTOOL Scanner?
The XTOOL brand stands out for its strong technical R&D strength, with over 200 patents and 100 software copyrights, ensuring that the product is at the forefront of technology and innovation. The XTOOL R&D lab provides support for product upgrades and new product development, making sure that the product is always up-to-date and relevant to the needs of its users.
The XTOOL team is comprised of experienced professionals who are passionate about what they do. With half of the employees are dedicated to research and development (R&D), the company has a wealth of expertise in software, hardware, and telematics. This experience allows them to constantly improve the product and provide customers with the highest quality and most advanced solutions.
Finally, the XTOOL IP508 provides users with the advantage of professional technical support. The most experienced and knowledgeable technical team is always available to provide customers with technical consultation and support. Whether you're a car owner looking to diagnose and solve a problem or a professional mechanic looking for advanced diagnostic tools, the XTOOL IP508 is the ideal choice and could be the best deal.
Xtool ip508 obd2 scanner Is This Best Under $200?
The XTOOL IP508 OBD2 Scanner is a must-have tool for all car owners and mechanics. It provides a complete diagnostic solution for all vehicles with OBDII/EOBD protocols. With its ABS, SRS, transmission, and engine code reader capabilities, it can quickly identify any issues with your vehicle so you can apply the best solutions to fix them. Check what you.
One of the standouts features of this scanner is its ability to perform six different reset services, including oil, EPB, SAS, BMS, throttle, and ABS bleeding. This makes it a versatile tool for performing routine maintenance tasks and fixing common issues.
The user interface is user-friendly and intuitive, making it easy for even those who are not familiar with vehicle diagnostics to use it. The device connects to your car's OBDII port and provides real-time data and code readings. The display is clear and easy to read, and the device is compact, making it convenient to carry around.
Another great aspect of the XTOOL IP508 is that it offers free updates, ensuring that it stays up-to-date with the latest technology and vehicles. This is especially important in an industry that is constantly changing and improving.
Generally speaking, the XTOOL IP508 OBD2 Scanner is a reliable and efficient tool that provides a comprehensive solution for vehicle diagnostics and maintenance. Its ease of use, versatility and free updates make it a valuable tool for car owners and mechanics alike.
Top Selling Innova Scanners
Pros
Comprehensive diagnostics covering 4 major systems
Advanced maintenance services
User-friendly interface
One-touch WiFi updates
Multi-language support
Cons
Technical knowledge required
The price is quite expensive for a wire-only scanner
Main Features
Comprehensive Maintenance: The XTOOL IP508 is a versatile tool for performing routine vehicle maintenance because it offers six different maintenance services, including oil reset, EPB reset, Brake bleeding, throttle relearning, BMS reset, and SAS reset. These features make it possible to reset the oil pressure reset, EPB reset, ABS bleeding, and BMS.
In-Depth and Comprehensive System Diagnosis: The gadget is capable of doing in-depth diagnosis on the computer of a vehicle for more than 90 different vehicle models. This includes the vehicle's engine, transmission, airbag, and anti-lock braking system (ABS). This scanner provides full OBD2 coverage, with all OBD2 protocols and all OBD diagnostic features being accessible through its 10 different modes of full OBD2 diagnostics.
Built-in DTC Library: The XTOOL IP508 comes equipped with a built-in DTC library that contains the meanings of fault codes. This feature helps users save time and effort while looking for answers to questions regarding car issues.
Live Data Graphing, Recording, and Playback: This device gives you the ability to view the PIDs of a variety of sensors, as well as record and playback data for additional analysis after the diagnosis procedure.
Freeze Frame Analysis: The XTOOL IP508 gives you the ability to check freeze frame data, which gives you a snapshot of the parameters at the exact instant a DTC is recorded.

Retrieval of ECU Information The gadget is able to retrieve ECU information, which allows for a comprehensive comprehension of the state of your vehicle. This information includes module information and software version.

Easy WiFi Upgrades: The unit supports one-touch WiFi updates, which makes it simple to maintain the most recent version of the software even without the use of a personal computer. Just make sure that you have a stable internet connection.
AutoScan and AutoVIN: The XTOOL IP508 comes equipped with AutoVIN functionalities that enable you to rapidly determine the vehicle identification number (VIN) for the purpose of performing quick diagnostics.
Support for Multiple Languages: The product is compatible with a wide variety of languages, including English, French, Spanish, Russian, Japanese, German, Italian, Portuguese, and Korean. To change the language of the menu, you need just provide the tool's serial number.
Advanced Features
Convenient Oil Reset: With the oil reset feature, you can easily reset the service and zero oil light after changing the oil, saving time and effort in maintaining your vehicle.
Advanced ABS Bleeding: The XTOOL IP508 offers advanced ABS bleeding capabilities, allowing you to cycle the ABS pump and effectively bleed air from the system. This restores the braking sensitivity and improves vehicle safety.
Precise Throttle Relearning: After clearing or repairing the electronic throttle, the XTOOL IP508 offers a precise throttle relearn function that adapts the throttle sensor position for optimal performance.
Accurate BMS Reset: The device offers a BMS reset function that resets the monitoring unit of the car battery after replacement, ensuring accurate readings and performance. 
Effortless EPB Reset: The electronic parking brake (EPB) reset feature allows you to reset the calipers, brake discs, or pads after repair or replacement, making the process effortless and efficient. 
Precise SAS Calibration: The XTOOL IP508 offers a SAS calibration function that erases fault steering angle sensor memories and performs precise calibrations for the Steering Angle Sensor. This ensures accurate readings and improved vehicle stability. 
COMPARISON TABLE Between XTOOL IP508 and TOPDON AD500S
Hardware
2GB RAM, 32GB Storage, 2950 mAh battery
Air Compressor
Bi-Directional
Supported
Yes
Weight
2.77 Pounds
2.9 pounds
DTC Library
Supported
Yes
Update
Lifetime free update
N/A
OS
Android 10.0
Android, Ios
Connectivity
Wired
Type C IN Port
Hardware
2GB RAM, 32GB Storage, 2950 mAh battery
Update
Lifetime free update
Connectivity
Type C IN Port
December 7, 2023
FAQ
Is xTool a Chinese company?
XTOOL-Leader in Automotive Diagnostics is established in 2010. XTOOLTECH is an automotive intelligent diagnostic supplier based in Shenzhen, China.
Does XTOOL Scanner Support hybrids?
It might not universally compatible for hybrid vehicles. You can send your vehicle identification number to XTOOL, and they would assist you with compatibility confirmation.
What makes XTOOL Scanner the best choice?
You will learn to become a good listener of your own automobile as you go through diagnostics for the check engine light, O2 sensor tests, live long/short fuel trim data, maintenance services, and other similar procedures.
What are some of xTool's other capabilities?
The OE-level calibration parameters and support for common ADAS systems are both included in the XTOOL Intelligent ADAS Calibration System, which calibrates mainstream and high-end models currently available on the market.
How can I link my xTool to my wireless network?
You can follow these steps:
Navigate to the upper right hand corner of the screen and select the gear symbol.
Select the device you want to switch to.
Select your device from the drop-down menu after clicking on the Wi-Fi icon.
The USB connection was replaced with a wireless network connection.
 Final Word
In conclusion, the XTOOL IP508 OBD2 Scanner is a comprehensive diagnostic tool that offers a seamless and efficient user experience. With its advanced features such as 6 maintenance services, full OBD2 diagnostics, built-in DTC library, live data graphing, and ECU information retrieval, it is no doubt a valuable tool for car owners and mechanics.
The one-touch WiFi update makes it easy to stay up to date with the latest software and the multi-language support provides a convenient and user-friendly experience for users from different regions. Overall, the XTOOL IP508 OBD2 Scanner is a reliable and high-performing tool that provides a wide range of capabilities and functions to diagnose, troubleshoot and maintain your vehicle.
Whether you're a professional mechanic or a DIY enthusiast, the XTOOL IP508 is a must-have tool for your garage that's not so expensive.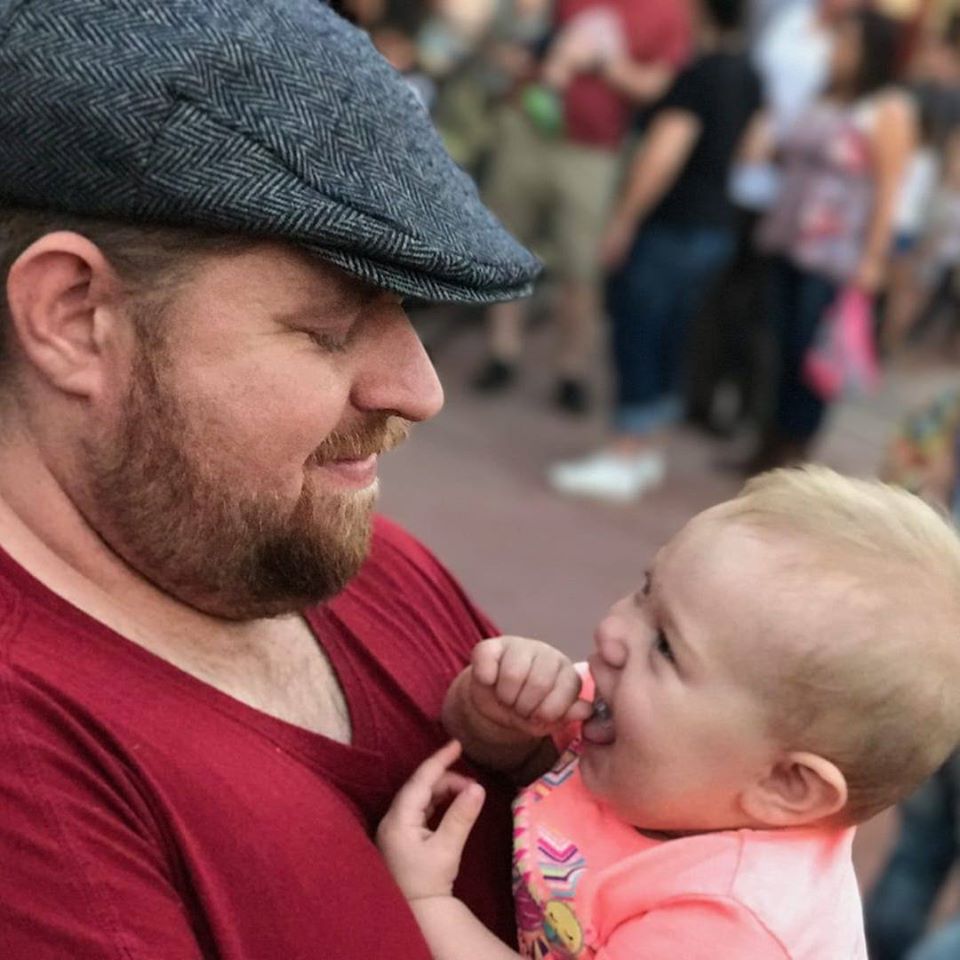 As a mechanical engineer, it's easy for David to explain the functionality of the tool. David test most of the tools before writing a review. its help him to learn something new and suggest the best product for you.