You're on a long road trip with friends, at a point you parked the vehicle in the middle of the woods to relax your nerves, when you decided to resume the trip the car would simply not start. Maybe this is not your present reality but this is an eventuality every vehicle owner dreads. And when it happens you want to have a reliable jump starter to bail you out of this misery. Hence, the need to read this Utrai jump starter review to assess if it's a worthy tool or otherwise.
Now, let's proceed to the…
The Utrai Jump Starter Review
When you see 83% of customers giving a product 5 stars review then it says much about the quality of the product in question, and that is the case with this Utrai Jstar 4 Car jumper starter. Within 1 to 3 seconds, it will jump-start your dead vehicle battery.
As you will discover, this device is multifunctional. It can be used to charge other devices such as cellphone, vacuum cleaners, PC, tablets, and even flashlights. In the case of an emergency, you can easily use this tool to find your way out of the wild.
The flashlight, compass, and safety hammer feature of this tool can be used to find your way out of an entrapped vehicle or peradventure you are lost. Now the cable is a little bit too short. A longer cable would make it, even more, easier to use this tool.
It is also portable for its diverse use. It can start your vehicle up to 30 times per full charge. It's equipped with a 2400mAh battery capacity that can give a peak current of up to 2500A. Summarily, you can say bye to the days of lifting heavy battery in order to jump-start your vehicle once you cop this device.
Advantages and Disadvantages of Utrai Jstar 4 Car Jump Starter
Pros
It can be used to charge multiple devices; it's equipped with two USB ports.
It offers great value for money.
The Utrai Jstar 4 car jump starter offers a fast and safe means to jump-start your car.
Equipped with advanced safety technology to prevent over-load, over-voltage, reverse polarity amongst many others.
You can easily observe your car's battery status from the smart clamp's screen.
It allows wireless charging.
Cons
The cable is too short.
It might seem expensive
What Are The Top Features of Utrai Jump Starter
Multi-mode LED Flashlight
The device is equipped with three light modes; Strobe, SOS, and Normal settings to help you see clearly when working with your device.
Top Selling Innova Scanners
Wireless charging
Where you need to charge your cellphone but can't lay your hands on a USB cord you can seamlessly use the wireless charging feature of this device to power your phone.
Smart Clamp
The smart clamp of this Urai jump starter has a LED screen that shows you the status of the battery you are trying to jump-start.
The smart clamp also has advanced safety features that help protect you from overload, overvoltage, overcurrent among many others.
Difference Between Utrai Jump Starter Vs Hulkman Alpha85
| | | |
| --- | --- | --- |
| Product | Utrai Jump Starter | Hulkman Alpha85 |
| Peak Current | Up to 2500 Amp | 2000 Amp |
| Gas / Diesel Engine Rating | 8.5/ 6.0 liters | 8.0 / 7.0 liters |
| Wireless charging | Yes | No |
| Customer review | 4.6/5 | 4.8/5 |
| Price point | Lesser on the price point | Higher price |
【MORE POWERFUL JUMP STARTER】: With a 1500A peak current, the JS-mini car jump starter can start the 12V vehicles up to 7.0L Gas/5.5L Diesel engines . The battery starter is equipped with a high-performance force start function that helps you start depleted car batteries even in extreme temperatures.Powerful lithium battery starter for up to 35 starts on a single charge.Suitable for car, truck, motorcycle, boat, RV or tractor and so on.
【UPGRADED PROTECTIONS】: Safe and easy-to-use jump starter battery pack without the worry of incorrect connections or sparks. Particularly spark-proof, reverse polarity protection, low-temperature protection, high-temperature protection, over-load protection. Safely connect to any 12-volt automotive car battery. In addition, if you have not used it for a long time, it is recommended to charge the jump starter every 2-3 months.
【A BACKUP POWER PACK】: JS-mini car starter designed with 2 USB outputs (5V/3A)and (5V/2.1A), the quick charge 3.0 USB port can fully charge your cellphones, tablets, and other mobile devices at the fastest (up to 75% faster than a standard charger). Compared with bulky lead-acid jump starters, this compact jump starter brings more convenience and peace of mind to your trip.
【LED FLASHLIGHT 】: The battery starter has 3 LED lights modes: Flash Light, Strobe Light, and SOS Light. This multi-purpose flashlight and which comes in handy in case of an emergency and outdoor adventures.
【WHAT YOU GET】: Portable Lithium Car Battery Jump Starter x1, Smart Jump Cable x1, USB Type-C Charging Cable x1, User Manual x1. 2 Years Warranty. Please feel free to contact us for help if any questions.
[START COMPLETELY DEAD BATTERIES]: Powerful and safe to start your completely dead car battery. 2000 Amps peak cranking amp, especially for vehicles up to 8.5L Gas/6.0L Diesel engines. Up to 60 jump starts on a single charge.
[COMPREHENSIVE INDICATOR PANEL]: A user-friendly 3.3-inch smart screen provides you with all the information about operational status, battery level and possible errors. You can start your car.
[MULTI-PROTECTION]: With its integrated design of the battery protection scheme and built-in intelligent clamps, the HULKMAN jump starter is safe and fully insulated. Its 10 types of protection include spark-proof, mistake-proof and reverse-polarity protection to free you from malfunction concerns like a short-circuit or sparks. Use it to jump start your car confidently!
[0% to 80% in JUST 1 HOUR]: With our unmatched 65W Speed Charge Tech., it only takes an hour to charge the Alpha 85 Jump Starter from 0% to 80%, and can be fully-charged in 90 minutes. When fully charged, this device can hold the electricity up to 18 months. A 5-min charge can provide a single jump-start!
[MOST ADVANCED DESIGN]: This car battery starter has been developed with the concept of sturdiness and reliability. The IP65 rating shell material prevents rainwater, dust and external impacts from causing damage to the inner structure, adapting itself to many kinds of complex work scenarios.
[MORE THAN JUMP-STARTS]: With the 12V/10A DC, USB-A/QC3.0 and Type-C/PD18W output, this car starter can readily charge tire pumps, car refrigerators, and a wide variety of electronic products like smartphones. The 5 modes of LED flashlights will also play an important role in an emergency.
[IN THE BOX]: In the box you will find the Alpha 85 Jump Starter Car Battery Charger, an SC 65W Wall Charger, Rubber Wrapped Booster Clamps, a Type-C USB Cable (Out), and a DC 12V Cigarette Lighter Socket Adapter. Our customer support department will always be there for any consultation.
December 8, 2023
Is Jump Starter Bad For Your Car?
From my experience, jump starters are not bad for your car but they may pose a serious problem w
here the car battery you intend to start is damaged. A damaged battery can easily cause a fire explosion when the jumper cables are placed on it.
Also, jumper cables can spark and ignite the sulfuric vapors released from the car batteries thereby leading to fire outbreaks.
Does A Jump Starter Tool Charge Car Battery?
Contrary to what you might have heard, jump starter kits don't charge batteries rather they provide the vehicle with enough power to start the engine.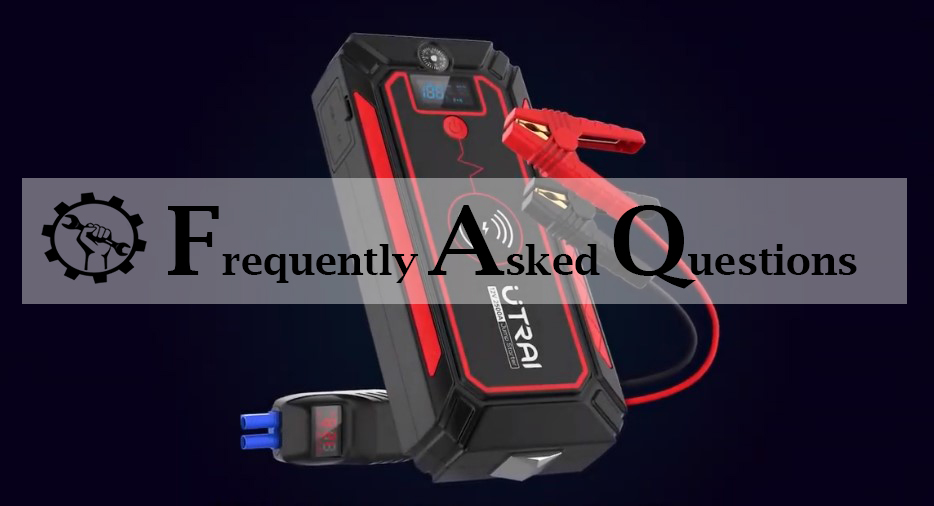 Does it weaken in the cold winter?
No! This device still works fine in any weather, whether hot or cold!
How long are the cables on Jstar 4?
It is about 8 inches long.
How do I recharge this?
Connecting the USB cable into the USB charging port of the Jumpstarter or any USB 2a wall adapter would do just fine.
Does it have DC output or a cigarette lighter? What's the range?
Yes! It has a DC output of 12V-16.7V but the package does not have a cigarette lighter.
Can the device serve as a power bank?
Yes, it can! But it's better you use it only as a vehicle jump starter.
With this Utrai Jump starter review, we hope we've helped you in learning more about this car jump starter before you make any purchase decision. By learning the advantages, disadvantages, and top features of this device you would have discovered whether this is the right tool for you or not.
With that said;
Go ahead and do what feels right for you and don't forget to protect yourself and your loved ones by putting your masks on!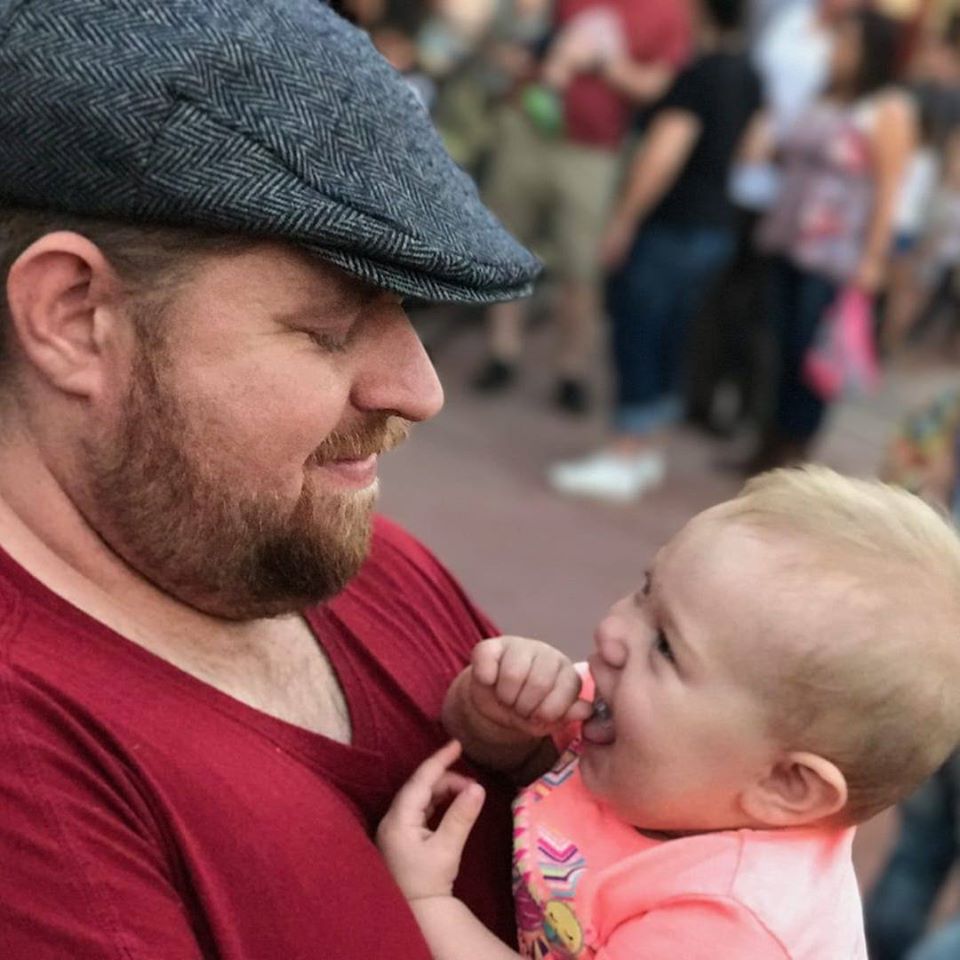 As a mechanical engineer, it's easy for David to explain the functionality of the tool. David test most of the tools before writing a review. its help him to learn something new and suggest the best product for you.