The Foxwell I53 is a powerful, compact handheld diagnostic tool for various vehicles. It features advanced diagnostic capabilities, accurately identifying various problems, and more. 
The Foxwell I53 is popular among mechanics, automotive technicians, and DIY enthusiasts with its intuitive user interface. If you want to perform professional-grade diagnostics on your vehicles, this is a perfect tool.
In my Foxwell i53 review, I will take a closer look at the features, performance, and overall value so that it may help you decide. So let's start!
Is Foxwell a Chinese Company?
Foxwell is a Chinese company established in 2010 to provide high-quality, reliable, affordable automotive diagnostic tools and equipment. The company has a team of experienced engineers and technicians dedicated to developing cutting-edge technology.
This scanner is designed and manufactured using advanced production processes. It comes with quality control systems to ensure that they meet the highest performance and durability standards. 
The company uses state-of-the-art testing equipment and procedures to thoroughly test and validate its products before release. Today, Foxwell is a leading supplier of automotive diagnostic tools and equipment. 
Foxwell is strongly committed to customer satisfaction, providing excellent customer support to help users get the most out of their products. The company has a dedicated technical support team. 
It is available to answer any questions or concerns that customers may have, and they also offer regular software updates to ensure that their products stay up-to-date with the latest technologies and trends in the automotive industry.
How Much Does Foxwell Update Cost?
The cost of a Foxwell update varies depending on the specific diagnostic tool and the region. In general, Foxwell offers free software updates for a certain period after the initial purchase, typically for one year. 
Top Selling Innova Scanners
After the free update period expires, customers may need an update subscription to continue receiving updates. The update subscription can range from around $50 to $200. It depends on the product and region. The subscription duration can also vary, typically one year or longer.
It is important to regularly update your Foxwell diagnostic tool to ensure that it stays up-to-date with the latest technologies. And it trends in the automotive industry to ensure that it can diagnose and troubleshoot issues effectively. 
Foxwell provides regular software updates to address bug fixes. It also includes performance enhancements and adding new vehicle models and diagnostic functions.
Foxwell i53 Review
The Foxwell I53 is very durable, reliable, and easy to install. Although it works independently, it can be paired with most other tire pressure monitoring devices. This makes it a great tool for you. A lot of people are purchasing the Foxwell I53 simply. 
Because they want to avoid getting stuck with a flat tire in the middle of nowhere and be able to track their tire pressure daily. This is also beneficial because some motorists may need to realize they have an issue. It also serves as a good warning signal when a tire is to overinflate or underinflate, helping owners save money 
Foxwell Tire Pressure Monitor is made with high-quality parts and includes an amazing remote pressure gauge. It allows you to gauge your tires without taking them off the vehicle. It is easy to install and use.
Pros
It is made of high-quality materials.

The scanner ensures durability, reliability, and sensitivity to pressure changes.

It can be attached to most vehicle models.

Easy to install on your car or truck. 

Very user-friendly.

Perfect for adjusting tire pressures quickly and easily. 

Comes with high-precision sensors & transmitter technology.
Cons
Sometimes, the device is designed to have a low battery indicator. Before it is time to replace the battery, check if this feature has gone off. 
Main Features
Here are some of the features and specs of the Foxwell i53 so you can check them quickly.
1. Auto scan
Foxwell Tire Pressure Monitor has auto scan & black light capabilities, which may be used to check the tire pressure of vehicles. 
This function works especially well on motorcycles and all-terrain vehicles. Because they are equipped with a single tire that can only be measured using one of those.
2. Black Light
The black light feature checks the air pressure in dark conditions when there is no working headlight and without removing the wheel. 
This way, motorists have peace of mind about driving with proper pneumatic pressure. Also, it will retain the use of its vehicle should an issue arise.
3. Trouble codes
The Foxwell I53 will issue alert signals for certain codes. These codes may be caused by malfunctioning tires, poor gas mileage, engine overheating, and even low tire pressure.
4. Freeze data
Additionally, this option saves and views the tire pressure data from your Foxwell I53. It can be done even if the unit has been unplugged if one were to boot up the system manually.
5. Reset
The Foxwell I53 allows users to reset their vehicles' tire pressure warning system. This scanner ensures you the right amount of pressure is being used in vehicles. 
Besides, this function is also useful for cleaning up any false alarms you may have received from the device. It also ensures no reading inconsistencies.
6. Manual refresh mode
The manual refresh mode is designed to check the tire pressure if you are unsure about the readings by their unit.
7. Sensors data
Apart from this, the sensor data is used to help users make sense of any warnings or alerts they may receive from Foxwell I53. These values can assist you in fixing critical issues, otherwise, you may encounter while driving.
8. Easy Diagnosis
The device's manual allows you to diagnose the problem they are dealing with. You may find out by pointing out which tire may be underperforming or exceeding its limits. 
It may also be used to help diagnose a faulty air flow sensor. The Foxwell I53 also allows users to record the tire pressure data of their vehicles. It can be easily displayed in the main window of the Foxwell Tire Pressure Monitor.
Advanced Features
The Foxwell I53 is a highly advanced diagnostic tool that offers many features to help you diagnose and troubleshoot issues. Here are some of its most advanced features:
1. TPMS
The Foxwell I53 automatically detects if there is a lower reading for any tire on your vehicle. This would come into effect if one switched the tire pressure monitoring system off or refreshed the pressure settings. 
This Foxwell I53 can automatically detect the TPMS sensor of your vehicle and inform you when it has been replaced by another.
2. System Bi-directional tests
Also, the scanner has a system that allows you to run sensor tests and determine if they function correctly. One of the reasons for this is to locate failing sensors in the vehicle before any major damage is done.
3. Android operating system
The Foxwell I53 can be connected to a vehicle having an Android operating system if you have access to one. This allows you to perform tests on your vehicle's system.
4. Latest system status
Besides, the device allows users to find out the current system status of their vehicle. This can be done manually by checking your tire's pressure.
5. Real time response
The Foxwell I53 reacts quickly when it is used with a vehicle having a tire pressure monitoring system. It only requires a little time to sync with your smartphone and flash the tire pressure values.
Software updates for the Foxwell I53 can be done anytime to ensure you are using an updated model.
6. One touch complaints 
Moreover, the Foxwell Tire Pressure Monitor allows one to send complaints about an immediate concern. This may be due to a faulty tire, poor gas mileage, or as a general warning, there may be issues with your tire system.
7. LCD display
The Foxwell tire pressure monitor features a high-resolution LCD screen, making it easy to read the results in low-light situations. The Foxwell Tire Pressure Monitor reminds users to clean their unit regularly to ensure proper functionality continues.
Comparison Table Between Foxwell I53pro Scanner And Foxwell Nt201 Scanner
| | | | | | |
| --- | --- | --- | --- | --- | --- |
| Brand | Display | Languages supported | Updates | Connectivity | Warranty |
| Foxwell i53Pro | 2.4-inch TFT color screen | English, French, Spanish, German, Italian, amd more | Lifetime free updates via USB cable | USB cable | 1 Year |
| Foxwell NT201 | 2.4-inch TFT black and white screen | English, French, Spanish, German, Italian | Lifetime free updates via USB cable | USB cable | 1 Year |
FAQ
Which automotive scan tool is best?
Several highly rated and popular scan tools on the market are worth considering, like Autel MaxiCOM MK808BT, Innova 3160g, Launch X431 PROS
Are Foxwell updates free?
Foxwell updates are free for a certain period after purchase, typically for one year. Customers can download and install software updates from the Foxwell website to keep their diagnostic tools up-to-date with the latest features and functions.
Final Words
With its compact and portable design, large color display, and intuitive interface, the Foxwell I53 makes it easy to access and analyze vehicle data in real time.
With its robust design and frequent software updates, the Foxwell I53 can be an excellent choice. So, take this reliable and user-friendly automotive diagnostic tool as your friend.
I think the Foxwell I53 review will help you a lot. Because the scanner is a powerful and reliable diagnostic tool. And it offers advanced features and capabilities at an affordable price point.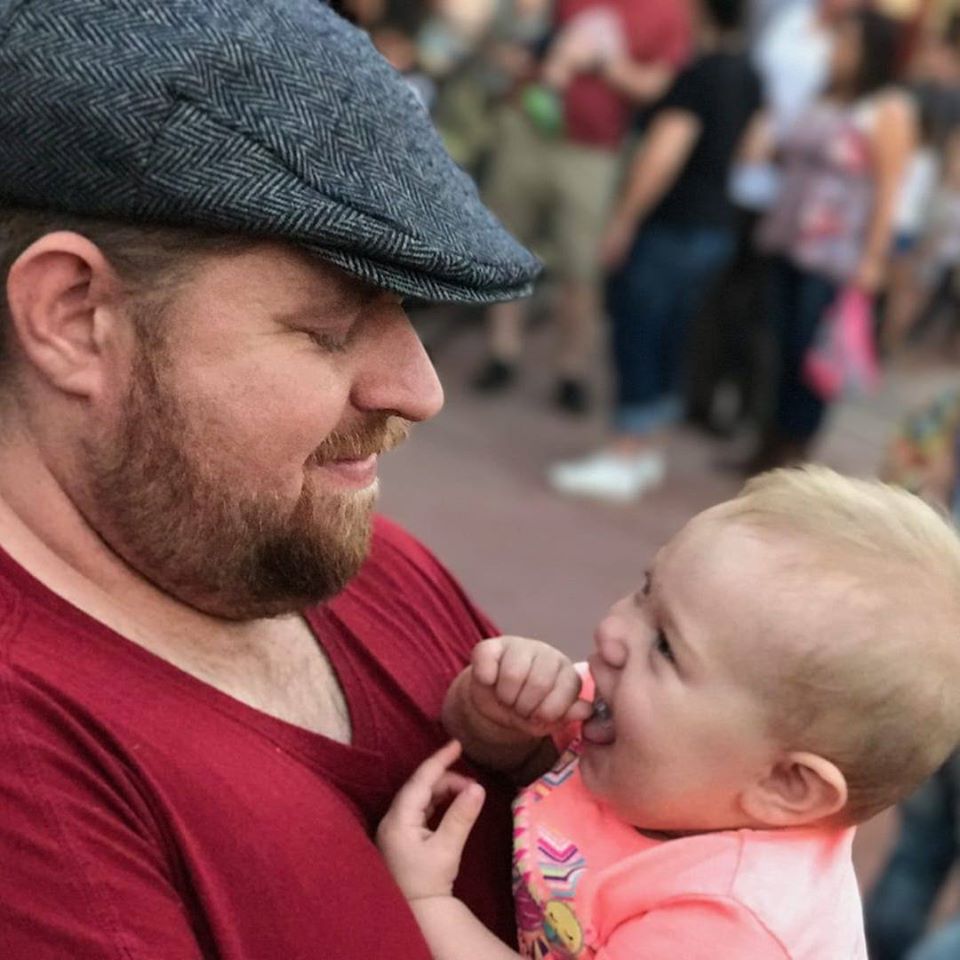 As a mechanical engineer, it's easy for David to explain the functionality of the tool. David test most of the tools before writing a review. its help him to learn something new and suggest the best product for you.