When it comes to BMW apps, there are good chances that you've ever heard about Carly, BimmerCode, and BimmerLink. In any case, they are not the same thing even though they are comparable.  When compared to BimmerCode Vs BimmerLink Vs. Carly the features are more elaborate in Carly. Still, the OBD2 connector can be shared between the two Bimmer apps.
In this comparison, we'll check out Carly Vs BimmerCode Vs. BimmerLink. We'll compare and contrast the similarities and differences. At that point, you'll be able to pick the OBD app that's best suited to your requirements and preferences.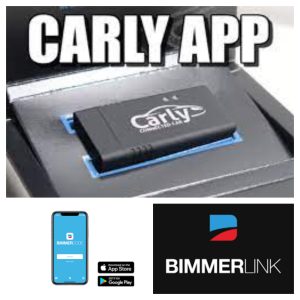 Description of Carly, BimmerCode and BimmerLink
BimmerCode's sole purpose is ECU coding. It's what you need to modify the default configuration. When the car reaches a specific speed, for instance, the doors can automatically lock. But it won't check for DTCs or do anything about them. 
The BimmerLink app is designed specifically for diagnostic functions. Therefore, if you go for BimmerCode but still want to run diagnostics, you'll need to install BimmerLink.
The Carly app in particular is a powerful tool because it can be used for a wide range of diagnostic, maintenance, and coding tasks.  If you have Carly, however, you won't need anything else. One app does it all for you.
Similarities Among Carly Vs. BimmerCode Vs. BimmerLink
1. OBD Adapter
An OBD2 adaptor is required for use with all three apps, as it acts as a bridge to connect the app with the vehicle. Carly, BimmerCode, and BimmerLink can communicate with Wi-Fi networks, wired LANs, or Bluetooth. 
2. Free/Lite Version
Another similarity is that there's always a free or the Lite version of Carly, BimmerCode, or Bimmerlink to try out. Make sure your car and OBD adaptor are compatible with each other using the free version. 
3. Paid Subscription for More Features
There are no advanced tools available in the free edition of Carly. Tests for things like emissions and live data metrics are included in this category. A paid subscription is needed to access the premium content.
4. DTC Reading
Default module codes can be read on BimmerCode Lite. However, the code is immutable. Full sensor values can be read with BimmerLink Lite, however, error codes or DTCs cannot be cleared. 
Top Selling Innova Scanners
5. iOS and Android Compatibility
Carly and BimmerCode may now be used on both iOS and Android! However, BimmerLink is only compatible with Apple's iOS. So, if you have an iOS device like iPhone or iPad, you can use them all.
The Differences Among Carly Vs. BimmerCode Vs. BimmerLink
Aside from OS compatibility and the free/lite version, these three OBD apps are pretty much different in diverse factors. Recognizing these differences may help you to decide which app is the best for your requirements and/or preferences.
Diagnostic Functions
Most BMW cars with OBD2 can be read by the BimmerLink and Carly applications, and their error codes can be erased as well. This means that you have access to all ten of the OBD2 modes. Not only do they aid in erasing engine error codes, but they do the same for all systems. DTCs from the engine, transmission, suspension, SRS(airbag), ABS, and other systems can be read and erased.
Carly assigns each diagnostic fault code color to denote whether it is good, bad, or very awful. Fault codes and their relative severity are displayed. Knowing whether or not the repair is an emergency is helpful.
However, BimmerLink and Carly apps require a paid subscription in order to access advanced-level scans. Aside from those engine-related diagnostics, BimmerLink and Carly can also examine emissions and real-time data parameters.
On the other hand, DTCs are unreadable by BimmerCode. The data from the engine control unit is provided. It can reset module error codes if they exist. However, there is little you can do about the diagnosis.
Service Reset Functions
The fact that BimmerCode is a coding tool means that it is unable to undertake complex service procedures. So, just Carly and BimmerLink are left in this particular comparison. 
In Carly, you'll find a number of advanced functions meant to improve service. These include but aren't limited to service resets, DPF regeneration, battery registration, DPF critical value, EPB reset, transmission value reading, and resetting.
Carly gives users access to vehicle identification numbers (VIN) with its Used Car Check feature. Here, it checks the VIN to determine whether the car has been reported stolen and to detect if someone has modified the mileage. As an added bonus, its history is detailed for you. To help you decide whether or not to purchase the vehicle, you will be able to view any error codes it has ever displayed.
The computerized garage is another cutting-edge addition to Carly. Reports on vehicle inspections, used-car histories, and diagnostic results can all be saved and retrieved quickly and easily.
Some sophisticated maintenance options are available via BimmerLink as well. Remotely controlling the exhaust flap and regenerating the diesel particulate filter (DPF) are just a few of the features available.
DTC saving is available in BimmerLink. It's not quite like Carly has, but it does provide a record of the vehicle's troubleshooting attempts. A report of any problems will be sent to your inbox. In this approach, you can pinpoint exactly when the problems started happening.
Customization/ Coding Functions
You can find hidden functions on your BMW with BimmerCode and Carly. The coding functions of these apps even allow you to put some customizations on your BMW car.
When you link BimmerCode, you can access the engine control unit (ECU). You may code innumerable systems using an easy-to-use interface. BimmerCode has segmented the components depending on the coding complexities.
Most users will benefit from the basic mode's straightforward interface. But the expert or advanced coding mode brings you to BMW coding in its native language, German.
At this point, you better explore the primary menu if this is your first time. You can unlock, adjust, or change some components with coding functions including headlamp washers, seat modules, seat temperature, transmission control units, door handle lights, etc.
Carly app also offers straightforward coding. Since it offers a variety of controls that aren't grouped together under a single heading as BimmerCode does, we believe it to be more naturally organized and thus more user-friendly.   You can code the desired module by just scrolling down to it.
Carly and BimmerCode can generate backups for every coding default.  You can revert to the original configuration if you decide you don't like the new feature you've added. 

Supported OBD II Protocols
BimmerCode and BimmerLink are compatible with any OBD II system. The CAN, ISO, PWM, and VPW standards are all supported. On the other hand, Carly uses a variety of CAN and K-Line protocols, as well as its own proprietary protocol, to talk to the Carly adapter.
Plans and Price
Carly, BimmerCode, and BimmerLink may all be downloaded from the Apple App Store and the Google Play Store without cost to the user. There is a no-cost version of these apps available so you can test it with your chosen car adaptor.
The price per app for BimmerLink and BimmerCode is around $60-$90. It is your responsibility to supply a suitable adapter.  After then, a yearly subscription is required to access functions. Again, you should remember that BimmerCode can't do diagnostics. You'd need to pay for the tandem to have both diagnostic and coding functions.
However, for around $90-$120, Carly will provide you with an adaptor and an app. It may seem pricey, but keep in mind that the adapter is included. It's also a really comprehensive app. Imagine therefore that you have a situation in which you require both diagnostic and coding capabilities. Both BimmerCode and BimmerLink, including an adaptor, may cost around Carly's bundling package or even more pricey depending on the plans you choose.
Comparison Table
| | | | |
| --- | --- | --- | --- |
|   | Carly | BimmerCode | BimmerLink |
| BMW Compatibility | 1996 and later BMW | 2008 and later BMW | 2003 and later BMW |
| OS | iOS | Android and iOS | Android and iPhone |
| Diagnostic | Full OBD2 | Not supported, ECU Modules | Full OBD2 |
| Special Service Functions | Supported | Not Supported | Supported |
| Coding Functionality | Supported | Supported | Not Supported |
| Adapter Compatibility | Carly | OBDLink CX | OBDLink MX+ |
| Free Version | Available | Available | Available |
Verdict: What's The Best BMW OBD app I should purchase?
If you compare against Carly Vs. BimmerCode Vs. BimmerLink then Carly is the best for BMW, if you don't want to master every feature. Its affordability and simple UI make it an ideal alternative for first-time users. The coding functionality is suitable for beginners and intermediate users and includes an undo capability. Carly's Used Car Check and real-time data tracking are also notable. Carly won't work if you're a coder, own an older BMW, or need more advanced functions. That's were using BimmerCode and/or BimmerLink is more beneficial for you. 
Bimmercode and Bimmerlink vs Carly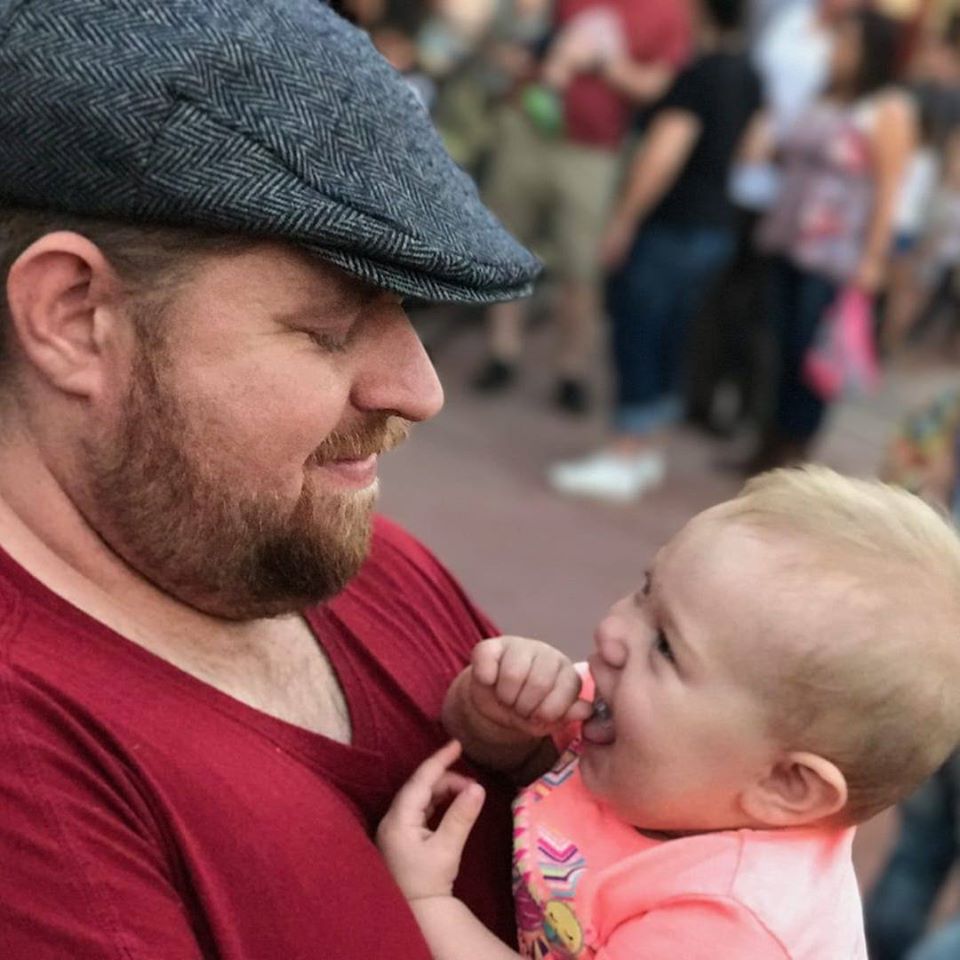 As a mechanical engineer, it's easy for David to explain the functionality of the tool. David test most of the tools before writing a review. its help him to learn something new and suggest the best product for you.