An angle grinder is a multifaced handheld power tools that was invented by a German company. We may don't know a lot about this tool because it is an unrecognized instrument like some other tools. Now we will discuss different Uses for angle grinder. 
An angle grinder is also known as a side grinder or disc grinder. It is a machine with a rotating abrasive cutting disc. Angle grinders can be powered by an electric motor, petrol engine, or compressed air.
It comes in a wide variety of different sizes and powerful motor, each with the other purpose. Once anyone knows about these, he can easily find out the best angle grinder for his needs.
Angle grinders are quality fulled equipment for any metal fabrication shop, and those are typically used in auto repair, workshops, and construction sites.
Angle Grinder Uses

:
Angle grinders are versatile tools that used to grind, cut, polish, sharpen, or clean. There are many different kinds of angle grinder discs that are used for several tasks and multiple wide range materials.
Griding and sharpening:
The basic of grinding is smoothing over rough or sharp areas. When sharping is doing the opposite, you aim to refine a thin point or a sharp edges.
An angle grinder is a versatile machine, so at the same time, it can grind intense, polish, or many more things. There are different types of grinding machines, such as Belt grinding machine, Bench grinding machine, SurfaceSurface grinding machine, and many more. Different kinds of devices are used for various purposes.
Otherside sharpening is the exact opposite of grinding. If you want an example of the most delicate to sharpen things, you should think about the hill's peak or the mountains' outlines.
[Buy a polishing wheels and Diamond wheel enjoy your sharpening process. ]
Cutting Tile and Concrete:
If you have a lot of time and patience to give all of these in a single word, you can use a hacksaw to cut a thing. But if you want quick feedback, no one can beat a grinder. Get a thin abrasive wheels, and anyone can cut sheet metal, rod bars, rebars with this tool.
Top Selling Innova Scanners
Construction work needs plenty of cutting, and there are various types of cutting tools, but cutting tiles and concrete pieces angle grinders are the best. You can say angle grinders have another level of skills to cut tiles and concrete.
You don't have to feel any pain on your neck or hand just set the tile against the fence on the sliding saw the bed and line up the diamond edges with the cutting mark. Then you'll feel your work as light pressure air.
Remove Mortar:
The vital used in older masonry buildings can easily remove with hand chisels. But the very hard mortal used in many modern buildings may require the power of a grinder for removal.
And an angle grinder for remove mortal works like magic. Two or three ½ inches deep passes are generally enough to clear joint.
Rust Removal:
An angle grinder works as an allrounder. It can grind, sharpen, polish, remove rust, and many more things. You have to pick the right grinding wheel. Using a wire wheels in an angle grinder will remove rust without affecting the underlying metal.
The rust treatment with an angle grinder is easy to use, but it also gentles both the skin and the material you are treating.
Paint Removal:
There are two common ways to remove paint or other blighty things off metal. One is the chemical way, which is messy, takes more time, and also can be dangerous. The other is the mechanical method, or we can say the grinder method.
After a more clean and fast way to remove paint, no one can beat the angle grinder. The wire cup will remove paint like magic without even leaving a mark on your abrasive materials.
Stone Cutting:
An angle grinder is used for stone cutting also. As an angle grinder, it's able to cut smoothly and give excellent shape to the stone. For extra mobility, a smaller hero will be perfect for saving your time and energy.
Carving Wood:
Power wood carving is fun, and there is a lot of power carving tool product, but with an angle grinder, this work can be more enjoyable and pleasing.
The angle grinder with a carving disc is an excellent tool to have around when you are working on woods and trying to give different shapes and shiny looks at the same time.
Planing Wood:
To give a wood piece an excellent final look, the last thing is planning the wood. Like the flap disc, anyone can also use a curv grinding wheel with an angle grinder to plane wood.
Remove 

Excess Material

s:
In addition to ceramic tile, rusted bolts, stone tiles, sharpening tasks, cordless models, or extension cord's everyday work, remove Excess Materials. A grinder is a powerful tool that uses its abrasive disc to finish everything in a blink of an eye.
How To Use An Angle Grinder
Before using an angle grinder, you need to first familiarize yourself with its feature and functions. Different projects have different heroes to use. Choose a grinder best suited for your work. So the first step should be "choosing the right grinder" type for your project. Because there are different kinds of angle grinder discs.
It would be best to choose a average disc diameter that is best for the work you want to do. For example, to grind concrete and metal surface, use a grinding disk or polishing work to use polishing pads. To remove rust and paint, use brushing wheels.
Before using a grinder, you should understand the manual well, and for that first, you should read the manual carefully and follow all the instructions such as make sure you wear goggles, protective boots, dust masks, and glove.
Then it's essential to know the proper way to hold an angle grinder. Never keep your sub on the sharp edge of your work; instead, hold it firmly against the body of your work, and for the right balance, you should support the tool with both hands.
It is essential to avoid the grinder slipping and causing you an injury. After that, you can turn the hero on and use it.
After completing your work, lift your grinder slowly and gently off the Surface of your work and turn the switch off. Make you the submarine hasz stopped spinning, ultimately putting it down.
If the wheel is still spinning, it might start cutting things you don't want to miss, even flip back towards you.
Warning: When Uses for an angle grinder
No matter what project you are working on, you must keep in mind that safety first. To prevent injuries during the angle grinder's use, you should know more about the accidents' causes first.
There are three potentially dangerous situations for workers-bursts disk, kickback, and flying sparks. So workers should take enough precautions to prevents these kinds of accidents.
Always wear safety goggles. Besides all these, you can say an angle grinder plays an essential role in allrounder.
Rotational Speed
The faster the electric motor rotates, the greater the chance of damage. It would be best if you had control over the rate of speed. Never think of power tools as a child's play and rotate at maximum speed. 
[Note: Before buying an angle grinder, you need to see safety features include. Also, before using it, please check all safety precautions enable. You can use old clothes, but always avoid flammable materials. Never use grinder near flammable materials.]
FAQ
While you need to sand a lot of surface wood away, turning your hero into a sander is the coolest and the effective way.
Q. Will electric angle grinder cut wood?
Again, you can use a electric grinder to cut woods. As long as you match the edges rotation with the sub, you can slice the woods conclusively.
Q. Can angle grinder cut concrete?
Last but not least, undoubtedly, an angle grinder has sufficient power to cut concrete materials also.
Take a Glance How To Remove Lawn Mower Blades
Q. What are advantages of an angle grinder?
The advantage of angle grinders is that they are very powerful and have high ratings. A grinder can easily cut heavy metal plates very easily. Because of these facilities, everyone prefers a grinder.
Q. What are the best ways to cut wood with an angle grinder?
The wood can be easily cut with the dazzling rotation of the grinder. Buy a wood cutting disc from the market and cut wood now.
Q. What safety Regulations do I need when using an angle grinder?
We recommend you to wear hand glove, multi-layered mask, safety glasses, face shield, ear protection and headphones to avoid loud noise.
Q. What types of angle grinder should I buy?
Of course, cordless angle grinders can carry anywhere. But their batteries are not capable of long-term backup. Nowdays, people are attracted to cordless angle grinders. But the corded grinder (with a power cord) is more dominant.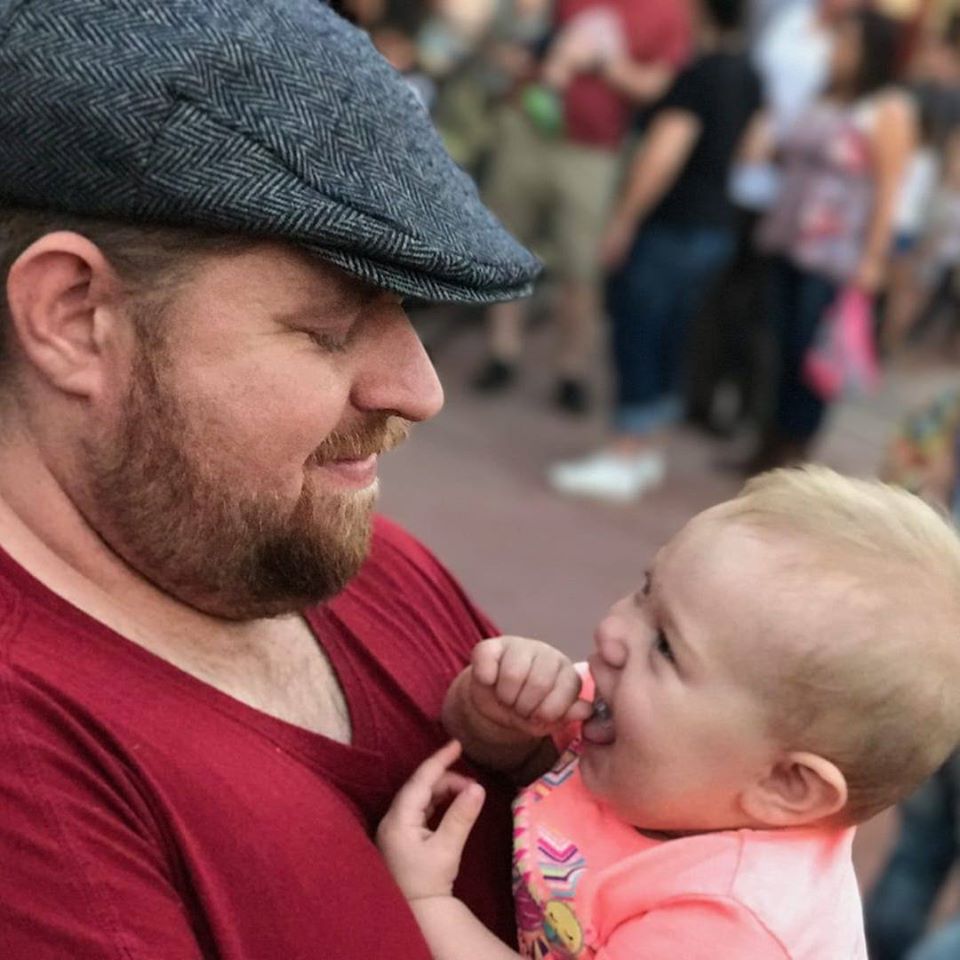 As a mechanical engineer, it's easy for David to explain the functionality of the tool. David test most of the tools before writing a review. its help him to learn something new and suggest the best product for you.