Cars are equipped with incredibly complex systems and controls that are only getting more sophisticated. Technology has done a favor for the car owners with the invention of OBD scanners and now the second and improvised generation of this type, OBD2 scanners. With the help of the best scanners, you can easily diagnose an issue without taking the car to a specialist.
You can imagine the cost for even the most minor issues that you could have easily fixed if you had known the underlying problem. Additionally, the difficult part is to come across the best ones with keeping the right details, price, and other features in mind. Let's look at some of the OBD2 scanners to see which one is right for you.
6 Best OBD2 Scanners of 2022
The frequently asked question is how to use OBD2 scanner? It's easy. Every car has a diagnostic link connector that you connect with your OBD2 scanner. Then, you need to select what you want the scanner to read and analyze. A good scanner turns on the engine light, and trouble codes appear on the scanner. You can clear the codes and turn off the light, so if the problem hasn't been resolved, the lights will turn on again.
1. FOXWELL NT530 for Land Rover
The NT530 Multi-System Scanner is another multi-system device that offers OE-level diagnostics for a wide range of car models while also covering the most common service and coding functions. NT530 was designed for Land Rover models manufactured from around 1999 and onwards. It collects fault codes, freezes data, and provides live sensor data from the engine, framework, and body systems such as ABS, airbags, instrument clusters, etc.
Also, it allows you to use the scan tool to temporarily activate or control a vehicle system. If you have access to the Internet, you can upgrade the tool to fix the latest bugs and get access to additional features.
Key Features
Shows live vehicle sensors data in text and graph formats
Upgradable to cover more cars
Multi-language options and codes for the international market
Displays freeze frame data
Brake Deactivation
2. FOXWELL NT510 Elite
NT510 comes with OE-Level full system diagnostics and bi-directional tests. The NT510 Elite Multi-System scanner is the most affordable option in the Foxwell brand. It's a tool that provides expert diagnostics for various car models and covers the most common service features.
Top Selling Innova Scanners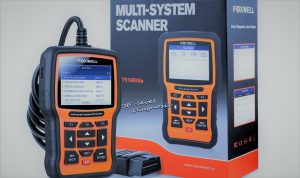 The professional scanner comes with full Land Rover diagnostic software with free access for a lifetime. This also means that you are one click away from online updates. NT510 supports bi-directional tests on various car systems to keep them running securely and effectively
Key Features
Reads and clears diagnostic trouble codes
Resets MIL (Malfunction Indicator Lamp) of all systems
Shows live sensors data and provide data graphing
Upgradable to cover other car brands through USB cable
Merges PID (Parameter IDs) graphs for easy and intuitive diagnosis.
Runs component, active, and bi-directional system tests.
3. ND602 OBD/EOBD
Nd602 is a powerful diagnostic tool for small garages, repair shops, and technicians, providing OE-level diagnosis on all Land Rover electronic systems in cars ranging from 1999 to 2018. The code reader specialized for land rovers allows you to thoroughly calculate battery check, DPF regeneration, oil reset, and BMS reset. Besides these options, there is SAS (steering angle sensor reset) and an electronic parking brake reset.
Not only for Land Rovers, but ND602 is also a standardized car code reader that may be used on most OBD2 cars. It can read and erase faulty codes, perform inspection maintenance programs, read data streams and freeze frames. With such functionality, you can save travel and repair costs.
Key Features
Read and erase multi-system fault code
Intrusion sensor
Oil light service reset
Tire pressure monitor
View freeze frame
On-board monitor test
4. iCarsoft i930
The iCarsoft i930 can scan and clear trouble codes for Land Rover's entire system, including the engine, powertrain, ABS, airbags, etc. It comes with a high-speed upgrade through PC and supports multi-languages. It gives the most accurate data and shows exactly where the problem lies. Because of this, many technicians support this diagnostic tool for its accurate diagnosis of complex issues.
It also includes a lifetime of free updates via USB 2.0 and supports multi-language. Customers are a big fan of the external feature, the silicone keys. It diagnoses the single brand of all models (OBD2 16 DLC). i930 comes with a 3-foot OBD II cable, an update cable, and a nylon carry-case. The trouble codes are easy to decipher instead of searching for the meaning in a book, which saves time.
Key Features
Turn off Check Engine Light, clear codes, and reset monitors
O2 Sensor Test
On-Board Monitoring
Reads and clears DTCs (Diagnostic Trouble Codes)
Vehicle Information (vehicle identification number, calibration verification number, etc.)
Read live data stream
5. iCarsoft Professional Multi-system Auto Diagnostic Tool
iCarsoft LR V2.0 can read and clear trouble codes on all systems, including the engines, transmission, ABS, airbag, etc. It supports an oil/light service reset option that resets the service lamp. This diagnostic tool also includes a battery management system (BMS) and steering angle sensor (SAS) calibration.
It also includes maintenance for the electronic parking brake (EPB) system and an electronic throttle control system (ETC). The Print Data feature allows you to print diagnostic data or customized test results recorded by the scanner. When using this tool, the user can look up information in the DTC Library. If necessary, you can upgrade the tool by connecting it to a power supply.
Key Features
Full ECU Diagnosis
Retrieval of generic, manufacturer specific codes and pending codes
Reads and clears DTCs (Diagnostic Trouble Codes)
Read live PCM DataStream
Multi-language: English, German, Dutch, Spanish, French.
ABS (Anti-lock braking system) Bleeding
6. FOXWELL NT644 Elite
Foxwell NT644 Elite review because of its rising popularity. The industry's most renowned professionals gave their all to produce this scanner. This elite car scanner is an improved version of the FOXWELL NT624 elite vehicle scanner. The new upgrade comes with a quick diagnosis on all electronic control units for 60+ car manufacturers.
In addition to easy diagnosis, NT644 covers most often necessary service tasks such as oil light reset, throttle body alignment, electronic parking brake, diesel particulate filter, and battery configuration.
It's a multi-system tool that carries out the function of three separate devices in one: full system car diagnostic tool, OBD2 code reader, and multi-maintenance reset tool. NT644 Elite is an OBD2 scanner with Abs and Srs to help avoidable accidents to occur. If the SRS light is on, it needs immediate repair.
Key features
Built-in DTC lookup library with cause analysis
Display real-time statistics, such as the engine's RPM, speed, ignition advance, and temperature.
Lifetime free updates
Read and clear the fault codes, and turns off Malfunction Indicator Light (MIL)
Component test and modules present
Displays freeze frame data
What to look before buying OBD2 Scanners For Land Rover
A car diagnostic tool is an essential tool that every car owner should own. It does not only saves you repairment costs but provides a high-quality service in taking care of your car. An OBD2 scanner supplies data on what causes the engine light to blink. If the light flashes, then there is something wrong with one of the systems. This is a basic feature you need to highlight before moving to others.
Whenever we want to purchase any products, we take our time to get the most suitable one. OBD2 scanners require the same attention because they come in different types. Here are some features you can look out for before buying the best scanner for Land Rover.
Check Compatibility
Before buying an OBD2 scanner, check whether your options will be compatible with your vehicle. Most Land Rover OBD scanners are compatible with vehicles manufactured from 1999 and later models. The previous ones will require OBD1 scanners. Further compatibility tests need you to note down the type of vehicle you own. It is always best to choose a scanner that connects with more than one brand or type of vehicle.
Diagnostic Tools
OBD2 comes with a range of diagnostic tools, and to narrow down your options, this is important. Diagnostic capabilities are sometimes limited in basic OBD2 scanners designed for DIY usage. Most car owners possess this type of diagnostic. The sophisticated ones that professionals and technicians handle cost more than the DIY ones.
Connectivity
Most of the OBD2 scanners now come with mobile apps to help track your vehicle better. This requires connecting the scanner to your smartphone to record the error messages. Your phone also acts as a display, showing you the diagnostic results, and you can look up a solution right then and there.
You should note that not all apps are free and many require purchasing, becoming a member with monthly or yearly subscription fees. So, when purchasing a scanner, make sure to look at this field of requirement as well.
OBD2 scanners can be connected to phones via Wi-Fi or Bluetooth. For Androids, both options work just fine, but Bluetooth is recommended. For iOS, Wi-Fi is the better option. Bluetooth is also a better option because it consumes less battery power. This is more beneficial if you travel on the road and want to save your phone's battery.
FAQ
We have offered a range of products that are widely accessed. Here is a list of frequently asked questions to clarify any further doubts or confusion you may have.
1. What is the difference between an OBD1 scanner and an OBD2 scanner?
OBD2 is the second generation of this type of scanner and works with more advanced vehicles. Most OBD1 scanners require a cable connection. With your OBD2, you can easily connect via BlueTooth or Wi-Fi.
2. Is an OBD2 scanner worth buying?
OBD2 scanners are great diagnostic tools to check your car's health and provide maintenance at home. With portable scanners, you can collect data and analyze it anywhere to save you time. It can detect minor problems, preventing costly trips to the repair shop.
3. Are OBD2 scanners with BlueTooth good?
Yes, BlueTooth OBD2 scanners provide flexibility and efficiency by allowing readings and inputs from a smartphone, tablet, or laptop. There might be some fluctuations with the connection. As long as you're within the range, these scanners work perfectly.
4. How accurate are OBD2 scanners?
The majority of the OBD2 scanners are accurate. But it can depend on the type of brand, price, and model you buy. More expensive scanners give you fully-featured options to read more codes and offer more functions.
5. How many types of OBD2 scanners are there?
There are three types: Code readers, scan tools, and professional OBD2 scanners. Code readers are the least expensive, with professional OBD2 costing more than the other two. Scan tools come with more features than code readers, and you can play back your recorded data live.
Final Thoughts
The best OBD2 scanners for Land Rover help you easily diagnose any errors. The above list of scanners provided comes with various functions and advantages. They are beneficial if you don't have any time to go to a repair shop or if you are in a rush, but your car has been acting up.
Another best feature is that they are portable and can be carried anywhere easily. Professional mechanics and technicians take the help of these scanners to diagnose errors and problems in your cars. You can also have DIY scanners to assist you in determining issues that can be repaired at home.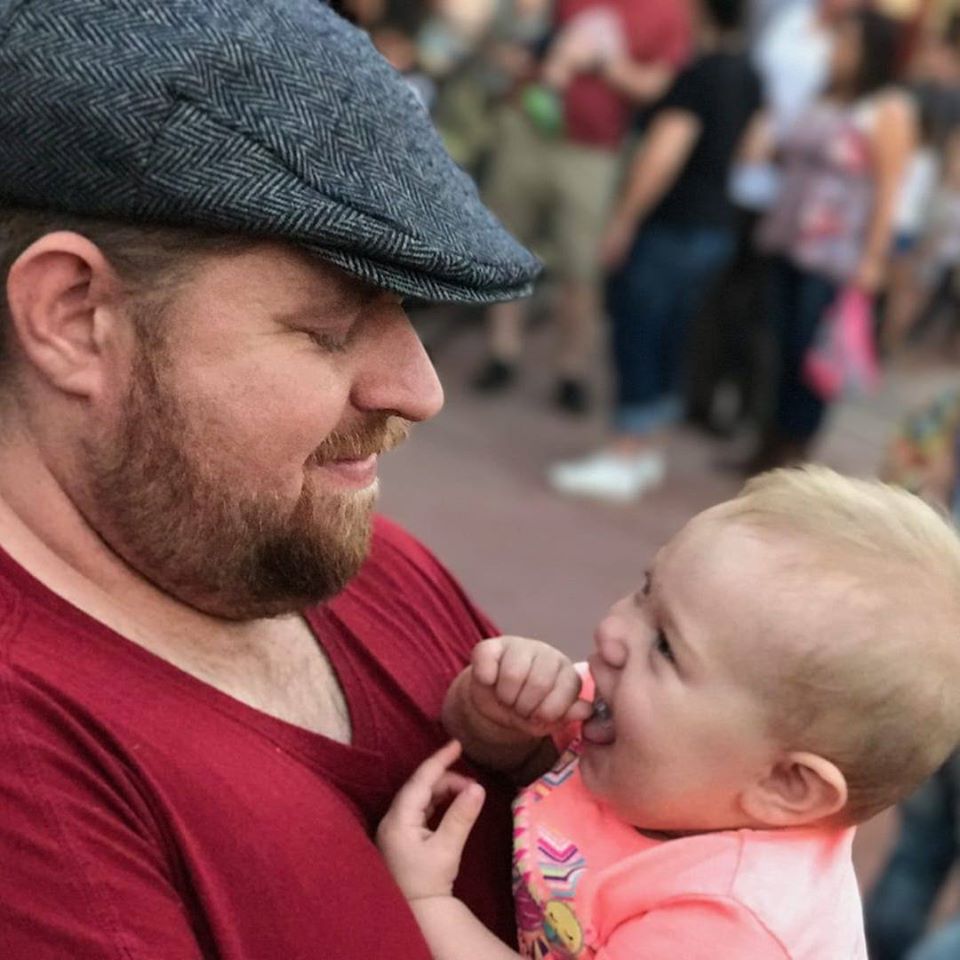 As a mechanical engineer, it's easy for David to explain the functionality of the tool. David test most of the tools before writing a review. its help him to learn something new and suggest the best product for you.