The Foxwell NT710 is the upgraded version of the popular NT510 Elite OBD2 Scanner. This scanner offers advanced diagnostics and functions that take car maintenance to the next level. With its sleek design, intuitive interface, and full-colour touch screen, the NT710 provides an improved user experience compared to its predecessor.
The NT710 has a range of new features that provide a comprehensive and efficient diagnostic process. Additionally, the scanner has lifetime free updates, allowing users to keep their Foxwell device up to date with the latest technology. Whether you're a seasoned mechanic or just starting out, the Foxwell NT710 is an excellent tool for anyone looking to take their car maintenance to the next level. What are the upgrades? What are the advantages? Continue reading.
Differences between Foxwell NT510 and NT710
The Foxwell NT510 and NT710 are both professional-grade OBD-II diagnostic tools designed for vehicle diagnostics and maintenance. However, there are several key differences between the two models including vehicle coverage, compatibility, functionality, display and connectivity. 
Vehicle coverage
The NT710 covers a wider range of vehicles, including European, Asian, and domestic models, while the NT510 is more limited in its coverage. It's pretty natural since NT710 is an upgraded version of the NT510.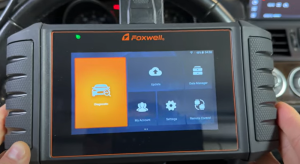 Functionality
The NT710 offers more advanced functionality, including full system diagnostic capabilities, coding and programming, and advanced maintenance features like oil service reset, TPMS reset, and battery configuration. The NT510 is more limited in terms of its diagnostic and maintenance capabilities.
Display
The NT710 has a higher-resolution display and a more intuitive user interface than the NT510. While NT510 only uses 3" TFT display, NT710 uses a larger 5.5″ intuitive touchscreen. The touchscreen operation is generally more flexible even though some people still prefer hot-button operations.
Connectivity
The NT710 includes Bluetooth connectivity, while the NT510 does not. Wireless connectivity gives users more flexibility when it comes to accessibility and overall performance. However, the VCI wireless diagnostics aren't supported yet in NT710. 
Price
The NT710 is generally more expensive than the NT510, due to its advanced functionalities, better hardware, and overall performance. However, FOXWELL is renowned to produce best valued diagnostic tools. NT710 certainly is worth what and how it actually functions. 
Top Selling Innova Scanners
Generally speaking, the Foxwell NT710 is a more advanced and versatile tool than the NT510, but it also comes at a higher price point. Some people even say that Foxwell NT710 is the advanced version of the NT510. Users should consider their needs and budget when choosing between the two models.
The Foxwell NT710 Review
As a BMW owner you can, I recently purchased the Foxwell NT710 scanner and I am extremely impressed with its features and performance. The device comes with an advanced Android 9 system and a big, 5.5-inch intuitive touchscreen that makes it easy to operate. The diagnostic process is smoother and faster than ever before. The scanner is equipped with a full range of functions including in-depth full system diagnosis, bi-directional control, all reset services, and ECU coding.
I love the fact that I can perform daily maintenance on my car by myself and save a ton of money on repairs from the dealership. The NT710 also supports battery registration/replacement, brake bleeding, ABS bleeding, oil pressure reset, and TPMS reset. The best part is that I can update the software anytime with just one click, eliminating the need for SD cards and cables.
The NT710 BMW Full Diagnostic Tool allows me to perform a comprehensive diagnosis for all systems including body, chassis, powertrain and all control modules. The ECU coding function is a bonus and is only available for E-chassis BMW. The scanner also supports 10 OBD tests for all car brands, helping me to check if my car will pass the annual inspection and perform simple self-diagnosis work.
The device is user-friendly and comes with a 4-in-1 live data graph display. The AUTO-VIN/Scan technology makes it easy to access car information and scan vehicle systems with just one touch. The 33GB memory data management system allows me to save and review my reports.
Finally, I am happy to say that my purchase of the Foxwell NT710 was a risk-free investment. The company offers a lifetime of technical support, free software updates, a 5-year warranty, and 24/7 customer service. I highly recommend this scanner to any BMW/MINI owner looking for a high-quality, versatile diagnostic tool.
Pros
Competitively priced, cost-effective solution
Easy to operate with user-friendly interface
Lifetime free update
Technical Support
Wider compatibility
Cons
Programming and coding aren't supported yet
It doesn't support Bluetooth VCI wireless diagnostics yet
Main Features
One-Click Online Free Update: With the Foxwell NT710, you can enjoy the convenience of updating your device anytime with just one click. There's no need for SD cards, cables or a PC, and the updates are lifetime free with a one-time payment, with no extra cost.
OE-Level All Systems Diagnostics: The Foxwell NT710 can scan all available systems, read and erase fault codes, display live data or analogs, perform active tests, and retrieve ECU information.
Complete OBD Functions for All Cars: The Foxwell NT710 has all ten OBD functions for all cars, allowing you to read and clear codes, turn off MILs, and perform simple diagnostics on your own.
One-Click AUTO-VIN & SCAN: This feature enables you to perform a comprehensive diagnostic with just one click, saving you time and making it more convenient to use.
4-in-1 Live Data Graph: This feature displays the live vehicle conditions in text and graph form, helping you to easily analyze any abnormal parameters.
Android 9.0 Operation System: The Foxwell NT710 is designed with an Android 9.0 operating system, making it simple for beginners to use. The device also has stable and smooth performance, with fast diagnosis and no slow loading.
5.5-inch Bright Full Touchscreen & Intuitive Interface: With a 5.5-inch bright full touchscreen and intuitive interface, you can enjoy clear and vibrant details of diagnostic data with fewer distractions. It helps you to perform onboard diagnostics more efficiently and conveniently.
Advanced Features
Bi-Directional Control (Active Tests): This feature gives you full control over various systems and components, allowing you to perform active tests like EVAP tests, injector tests and more. This can be the Best scanners with bi-directional feature for your car.
Special Functions: This refers to the device's initial adaptation, self-learning, or auto-detection function, such as battery registration/replacement, injector coding, and more. These are special functions that are very helpful for maintenance services but absent in generic scanners.
ECU Coding: This feature allows you to customize your device according to your preferences and unlock hidden features for E-chassis BMW vehicles.
BMW/MINI Cooper Battery Registration/Replacement: This feature allows for the replacement of the car's battery and its proper recognition by the car's computer system. This is done through the power management system by re-matching the new battery to the car's computer. It is only supported for E-chassis BMW cars with the same type and capacity battery. The operating method involves navigating through the scanner to the battery option and entering the new battery's 12-digit code.
ABS Bleeding: The ABS Bleeding function is used to restore ABS brake sensitivity by bleeding the brake system of any air that may have entered it. This is necessary to ensure the proper functioning of the ABS system.
Steering Angle Reset: This feature is used to calibrate the steering angle sensor and clear any stored records. This helps to restore proper steering functionality and overall performance that improve both control and comfort of driving.
Injector Coding: The injector coding feature is also known as the calibration code and is used for precise communication and control of the fuel injectors. This helps to ensure efficient and accurate fuel delivery.
Electronic Parking Brake: The Electronic Parking Brake feature allows for the activation and deactivation of the brake control system, as well as assisting with brake fluid control and opening and closing of the brake pads. This helps to ensure the proper functioning of the electronic parking brake(EPB). 
Throttle Adjustment: This particular adjustment feature is used to initialize the throttle actuators, which return the stored values that have been learned on the ECU to their default state. This helps to ensure proper throttle control and responsiveness of your vehicle.
Comparison Between Foxwell NT510 vs. NT710
FAQ
What is the 4-in-1 Live Data Graph feature?
The Foxwell NT710's 4-in-1 Live Data Graph feature provides real-time information about the vehicle's status in the form of text and graphs, making it easier to spot and understand unusual parameters. An intuitive visual representation of the data is provided by this function.
What type of operating system does the Foxwell NT710 use?
The Foxwell NT710 uses an Android 9.0 operating system, which makes it simple and user-friendly for beginners. The stable and smooth performance of the device eliminates slow loading times, allowing you to enjoy fast diagnoses.
What are the special functions of the Foxwell NT710?
Among the Foxwell NT710's unique capabilities are its initial adaptability, self-learning, and auto-detection capabilities. To that end, services like battery encoding and replacement and injector coding are provided. Use these specialized controls to tailor your BMW or MINI to your specific preferences and discover previously unavailable options.
Does the Foxwell NT710 support ECU coding?
Foxwell NT710 does indeed support ECU coding, allowing you to personalize your ride and gain access to previously inaccessible functions on E-chassis BMWs. Those who wish to put their own stamp on their car and improve its performance will find this function invaluable.
Can the Foxwell NT710 perform all systems diagnostics?
There is no system that the Foxwell NT710 can't diagnose in your BMW or MINI. All system fault codes can be read and cleared, real-time data can be shown, active tests can be run, and ECU data can be retrieved. With this diagnostic power at your disposal, you can see the big picture of your car's health and decide how best to care for it.
 Final Word
The Foxwell NT710 is an excellent diagnostic scanner that offers a range of features to enhance its functionality. These are the best OBD2 scanner for DIY enthusiasts to perform a range of tasks with ease. Whether it is coding the ECU, registering a new battery, or performing ABS bleeding, the Foxwell NT710 is the ideal diagnostic tool for BMW and MINI Cooper vehicles. Its user-friendly interface, Android 9.0 operation system and intuitive 5.5-inch touchscreen make it a breeze to use, making it the perfect diagnostic tool for those who want to save time and money.
What Can You Do With BMW Dealer Level Scan Tool? Foxwell NT710 Setup and User Guide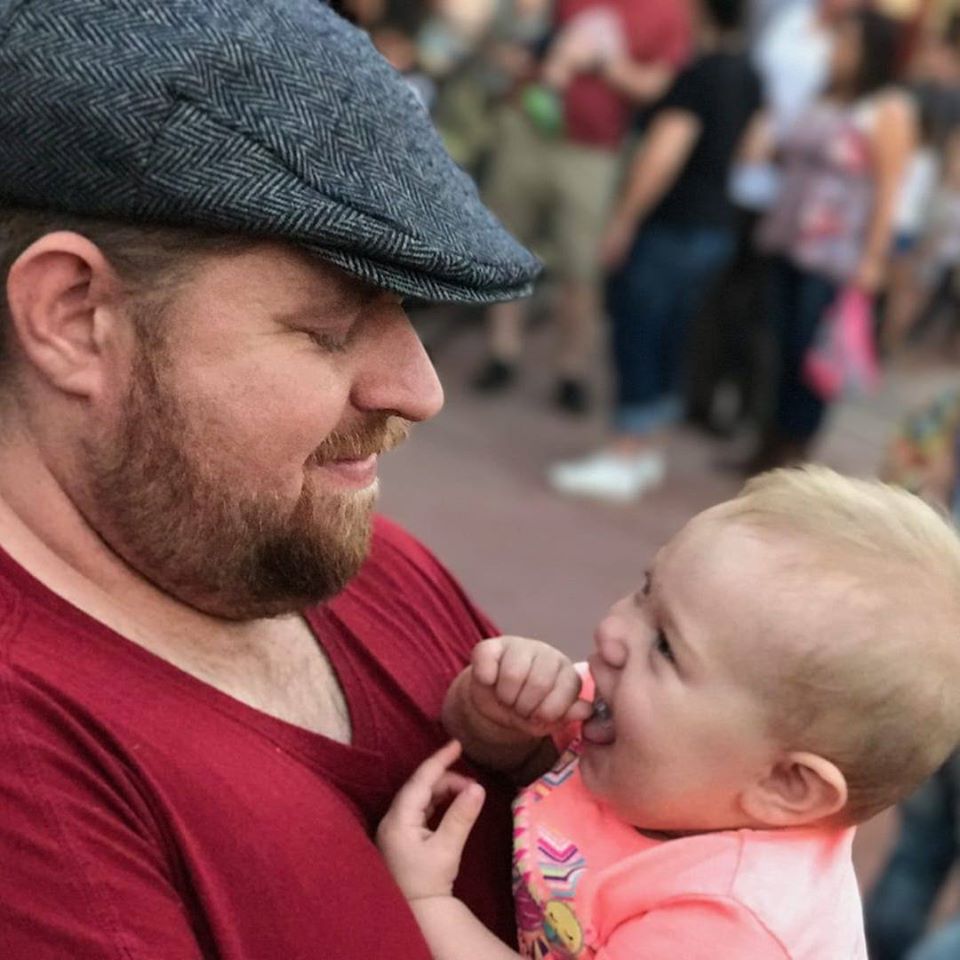 As a mechanical engineer, it's easy for David to explain the functionality of the tool. David test most of the tools before writing a review. its help him to learn something new and suggest the best product for you.