Anyone who has a car might necessitate a jump starter at some of the points. But some people are more likely to require a jump starter compared to others. For example, if you live where it often gets freezing weather conditions, you're more likely to require a jump starter than someone who doesn't live in such a freezing area.
So, it's important to ensure the jump starter quality. Not all jump starters can be a good fit for diesel. You should check out the essential features that suit diesel with ease. And, this is where our article comes in handy. We've made a top list of the best jump starter for diesel
The top picks that we have short-listed are well-featured with all the essential accessories and are capable to deliver the sufficient juice that your car requires. They are easily installable, durable, portable, and also cost-effective. You don't have to pay extra money to make sure of the quality. These are already available with high quality at a low price.
Let's know all the detail about those amazing jump-starts to choose the right one for your vehicle. 
Top 9 Jump Starters for Diesel review
Here are the 9 best picks that will fulfill your requirements as per the vehicle types no matter whether it's a truck, bus, car, or minibus. Here they are- 
1. NOCO Boost Pro GB150 Lithium Jump Starter Box
The Noco Boost pro GB150 is a portable and effective jump starter with 12-volt batteries. Because of its spark-proof design and inability to misuse it, it is completely risk-free for anyone to employ.
It provides 3,000 amps for high performance. Moreover, the LED flashlight has a 500-lumen output and 7 different modes of illumination. This includes an emergency strobe.
Along with that, there's a 12VDC 15Amp port for use with things like tire inflators and power inverters. In other words, an IP65-rated waterproof and sturdy housing made it super powerful for professional use. 
Top Features
High-Tech Design

– This Jump Starter is the most advanced device to fit any vehicle. It has high-discharge lithium technology to provide reliability in all environments.

Very Secure-

With this product, you do need not to worry about making the wrong connections. The reverse polarity and spark-proof protection made it highly secure to connect to any 12-volt automotive car battery.

Multiple Functional

– You can use it as a car jump starter as well as a power bank, a torch, and a portable source of 12-volt electricity. Recharge your USB gadgets, including your phone, iPad, and more. 
[/su_list]
Pros
A 3,000-Amp lithium-battery jump starter.

Supports USB charging devices

Numerous settings, including SOS

Compatible for both diesel as well as gasoline engine

Allows for up to 80 jump starts with each charge.
2. AVAPOW 6000A Car Battery Jump Starter
The AVAPOW A68, is an automobile jump starter with a maximum capacity of 6000A 32000mAh. Amazingly, it starts with all diesel and gas engines safely.
It works with any vehicle that operates on 14.8 volts, including automobiles, snowmobiles, trucks, motorcycles, boats, ATVs, RVs, tractors, UTVs, lawnmowers, and many more. It is also incredibly lightweight and portable at only 2.75 pounds.
Top Selling Innova Scanners
Top-Features
Effective Battery Starter-

Since it fits all sorts of car vehicle types, you'll get it super effective to use for several car engines because you dont't have to buy separate jump starters for separate vehicles. 

Safety Protection-

In terms of its intelligent safety clamps, it works through eight safety features to make sure user safety. Additionally, its clamp's loud buzzer and indicator light alert you to typical functioning errors.

Power Pack for USB Devices-

It also can work like a  power pack with two USB ports, one of which is capable of fast charging. And, this system will let you charge your USB devices like tablets, mobile phones, Kindle, etc.

Led Light-

You can toggle between lighting, flash, and SOS modes with a single press of the button on this jump starter. The LED light, on the other hand, makes it easier to jump start your vehicle in the dark area. 

Work as Shield-

The SOS and strobe modes can serve as a shield in an emergency.
[/su_list]
Pros
Cost-effective

Came with all the latest features

Highly efficient with multi functions

Durable
Cons
It might stop working unless you take care of it properly.
3. NOCO Boost HD GB70 Lithium Jump Starter Box
The NOCO GB70 2,000 Amp UltraSafe device is a compact battery jump starter that is highly capable of reviving a dead battery in very less time.
It's a portable battery charger that can support power 12-volt equipment like a tire inflator or power converter. Besides, it is suitable for vehicles with gas engines up to 8 liters and diesel engines up to 6 liters, including cars, boats, RVs, and trucks.
Recharging your USB gadgets, such as your phone or tablet is pretty easy with this device. The 400-lumen LED flashlight has seven different settings, including an emergency strobe and an SOS signal. In addition, there is a 12VDC 15Amp outport port for use with accessories like tire inflators and power converters.
There's a rubberized coating over the plastic that keeps it from scratching or marring your surfaces. It delivers fast charging via the auxiliary outlet in the vehicle in about 2 hours. Moreover, it has a tiny footprint and is incredibly light, weighing in at only 5 pounds.
Top-Features
Risk-Free-

It is an easy-to-use, spark-free, and safe jump starter pack for your car's dead battery. The spark-proof technology makes it safe to connect to any 12-volt automotive car battery.

Multiple Uses-

It is a car jump starter, portable power bank, LED torch, and a source of 12-volt power, all in one compact device.

Superior Engineering-

This battery booster is the most cutting-edge product for present vintage. Its high-discharge lithium technology allows it for reliable use in any environment. An IP65-rated waterproof and dustproof housing. 
[/su_list]
Pros
You may charge up to six smartphones, tablets, e-watches, and other mobile devices simultaneously.

Connect 12V devices to a reliable power source everywhere.

Robust construction
4. AVAPOW  Jump Starter for 8L Diesel Engine
A jump starter should be portable and powerful that can start the vehicle immediately. The Avapow jump starter is capable to fit for a car with an 8-liter diesel engine. Its creative battery technology ensures a trouble-free operation. Needless to say, it is light enough to carry at your convenience. 
The Avapow is different from other traditional jump starters because of its versatility. You can use it for any of your vehicles. It is easy, quick, and safe to use anywhere anytime with any vehicle. 
You never have to fear that your devices can run out of charge because it always ensures your devices with full of charge. Most importantly, the Evapow jump starter has got a design with 8 protection systems that made it more popular with users. These protection systems are:
High-Voltage Protection 

High-Temperature Protection 

Low-Temperature Protection 

Short Circuit Protection 

Surge Voltage Protection 

Spark-Proof Protection 

Reverse Polarity Protection 

Over-Discharge Protection 
Top-Features
3000 Cranking AMP Capacity- 

It can perform up to 60 jump starts with only a single charge due to its high power cranking AMP capacity. 

3.0 Upgrade Technology-

You'll get 3 to 4 times stronger current than any other traditional jump starter. It decreases temperature during starting time to ensure safety.

High-Temperature Compatible-

No matter whether you're in a scorching summer or freezing winter, the Avapow can work well in any weather. 

Cable with Safety Cover-

It has got a wonderful design with a safety cover for all its cable systems. This cover safeguards the ports from being damaged.

3-LED Flashlight Mode-

This jump starter isn't just featured with a simple LED flashlight like all other ordinary models. It is featured 3 different modes of LED flashlights. These flashlights are built-in 21 bulbs with strobe, Flashlight, and SOS modes. 
[/su_list]
Pros
Easy to store with its high-protective case

Multi-Functional

Single-time full charge remains stable in 12 months
Cons
It stops working when the charge is below 50%

Suitable only for 12V cars and cars with more than 12V may cause accidents.
5. NOCO 4250A Lithium Jump Starter
The Noco 4250A is one of the most powerful and versatile jump starters which is compatible with all models of vehicles including trucks, motorcycles, cars, RVs, ATVs, boats, tractors, SUVs, and many more.  It offers liberty to use with a variety of vehicle models and functionality.
This smart device is featured USB-C technology to provide lightning-fast recharge and high power delivery.  It takes only 2.7 hours to get a complete recharge. So, it obviously relieves you from waiting for a long time span while charging.
Furthermore, 1t's USB-C power feature fits all most all sorts of devices to get a full charge. The internal power banks, on the other hand, deliver up to 60 Watts of total power both in and out. As a result, charging all your USB-C devices, for example, laptops, phones, wearables, and tablets, is just effortless.
Top-Features
Ultra Safe Technology-

This jump starter is introduced with ultra-safe technology with power management and enhanced thermal efficiency to make sure high performance.

Start with Dead Battery-

Amazingly, you've no worries even while the battery is dead as long as you have the Noco 4250A lithium battery.

Fast Charging-

Its fat charging modes allow you to boost the engine in only 5 minutes.

Compatible for both Gas and Diesel-

The Novo 4250A is suitable for diesel engines with up to 8 liters and gasoline engines with up to 10 liters. It is an all-in-one solution for vehicle users.
[/su_list]
Pros
Longer battery life

Easy to operate

1-year manufacturer warranty

Cost-effective
Cons
Comparatively heavy-weight
6. Truck PAC ES1224 Jump Starter review
There are always certain features that car owners look for while buying a jump starter for the car. So, if you too want to have an outstanding jumpstarter with high power to kickstart your heavy-duty vehicle, the Truck PAC ES1224 jumpstarter is right here. Its convenient design and robust construction promise to deliver versatile performance.
In terms of its small size, you can easily carry this device with you anywhere you want. Due to high AMP, it works fast to restart vehicles that won't kill your time anyway. You can immediately restart and move to where you want to move. However, although it's perfect for trucks, you can use this jump starter for any other vehicle.
It is exactly what you want for your vehicles through its power and all the latest features. This device saves the battery from quick drain out of its charge through its dead booster pack.
Top -Features
Advanced Warning System-

It featured an advanced warning system in terms of alarming if it detects any unsafe condition. As a result, avoiding unwanted situations will be easier for you.

Hot Jaw Clamps-

You will be able to use its industrial-grade Jaw clamps on both sides to confirm the highest power transfer to your vehicle. 

Extra Long Cables-

The ES1224 jump starter features 60inches extra long cables so that you can manage an ideal position at the jump starting time. Pretty Incredible!

Integrated Voltage Selection Switch-

It provides flexibility to choose your required voltage level between 1500 peak 24V and 3000 peak 12V through its voltage selection switch.

Automatic Recharging Technology-

The ES1224 is featured automatic recharging technology with an AC Wall charge. Therefore, you can leave the jump starter plugged in for the entire time to get it charged fully.
[/su_list]
Pros
Trouble-free function to use with ease.

Versatile functionality

DC outlet included

Duel ES series battery compatible
Cons
It won't deliver that longevity you should get.
7. NOCO Boost Jump Starter Box
The Noco Boost Jump Starter box is one of the biggest capable jump starters. It is featured and designed to fit large-sized engine starts.  With more than 6250 AMPs starting capability and power, this device can jump-start both diesel and gasoline engines up to 45 liters.
The Noco Boost jump starter box is a kind of giant device with 33 pounds of weight. But, it is the most lightweight and compact device in terms of its high-discharge lithium technology. The portable carrying case made this jump starter more convenient to carry. However, it's nice that the Noco Boost jump starter gets 1-year manufacturer warranty.
You can use it for commercial purposes since it has high capability to deal with maximum liters of gasoline and diesel engine. Also, it will allow you to use it for different types of equipment and vehicles like
Semi-trucks

Buses

Agricultural equipment

Construction Equipment

Vocational equipment, etc.
Top-Features
Multi-Functional-

This device works as a jump starter as well as a portable power bank. So, you can comfortably recharge any of your USB devices like tablets, smartphones, etc. 

Ultra Bright LED Flashlight-

The 2200-Lumen LED flashlight of this jump starter conveys an ultra-bright feature.

Digital Voltmeter-

It has the modern technology of an integrated digital voltmeter which will work for enhanced diagnostics purposes.

XGC4 56W Power Adapter-

The Noco offers an XGC4 56W power adapter with a 1.5m interchangeable AC cord and a high-protective ECA case. 
[/su_list]
Pros
Never create any incorrect spark or connection

Long-lasting 

Easy operating system

Convenient for multiple purposes

Massive power
Cons
The cable length is 2 ft which is comparatively short 
/su_list]
8. NEXPOW 2500A Battery Jump Starter
Whether you need to make an outdoor adventure or a daily trip, the Nexpow jump starter can be your highly secured companion. It adheres not only to quality but to innovations.
The maximum power of this device made it highly capable to jump-start with a 2500A peak current which fits the 12V vehicles. You can use this high-power jump starter for  UTVs, SUVs, cars, yachts, lawnmowers, ATVs, pickup, snowmobiles, lawnmowers, end even boats.
It is available with a new generation USB emergency charging with 3 different outputs and these are USB 5V/3A, 15V/1.5A outputs. Therefore it will fit almost all types of USB charging devices like tablets or phones.
The quick charger port charger fast is about 1.8X quicker compared to the standard port. It also delivers USB Type-C cables, carrying cases, user manuals, cigarette lighter sockets, etc.
Top-Features
12V DC Output Port-

The Nexpow has a 12V DC output port that came with a cigarette lighter adapter. So, it can power up your car accessories like tire inflators with ease.

3 to 5 Times More Current-

It provides 3 to 5 times more current in its battery capacity so that it can work in all challenging weather. As a result, running in extremely cold weather is completely fearless.

Safety Protection-

The intelligent clamp for a safety protection system covers high-temperature, extremely low temperature, overload, reverse connection, low voltage, short circuit, over-discharge, and many more conditions.

Fast Charging-

To get fully chargers, the Nexpow jump starter takes only 6 hours that run up to 3 months.

4 LED FlashlighMode-

  Not only like a general jump starter, but the Nexpow also delivers an ultra-bright 4 LED flashlight mode that you can use in your emergency situation to remove darkness. Besides, this blue-red LED light can function as a traffic warning signal to avoid accidents. Its 4 modes of flashlight are SOS, Strobe, Spotlight, and blue-red warning. 
[/su_list]
Pros
The high-quality EVA protection case made it easy to carry and store.

Long-lasting battery life with more than 1000 cycles

It easily jumps off

Cost-effective and efficient

The Nexpow has come up with a perfect size
Cons
LED indicators can create problems sometimes
9. Clore Automotive Jump-N-Carry Jump Starter
While you look for numerous latest features in your jump starter, the Clore Automotive Jump-N-Carry jump starter can meet your demands. This practical and convenient jump starter has 46 Inches long cables that reach any starting point.
Incredibly, it matches any sized or shaped vehicle. For more than 25 years, the Clore Automotive Jump-N-Carry jump starter has served all professional levels of auto mechanics, truck drivers, and car owners.
The battery of this device is specially designed and developed to ensure high performance in jump-starting applications. It has the design to offer exceptional cranking power, a long-lasting service period, extended cranking duration, and numerous jumps per charge.
Top-Features
Hot Jaw Clamps-

The industrial jaw clamps of this jump starter are ready to penetrate corrosion to get you the best possible connection. 

Robust Component-

This device works to support with much starting power you need for disabled vehicles. Its robust components of the power path automatically maximize its power and enable it to start the disabled vehicle.

AWG Clamps-

It has got the design with industrial-grade AWG clamps that make sure super electrical battery connections.

Built-in Automatic Recharging-

The built-in automatic charger which is compatible with the onboard battery gets the jump starter ready for any time usage.

Voltmeter-

To check your battery status inside, just press the button on the voltmeter and it will show the result. It's another level of a feature that the users like the most.
[/su_list]
Pros
Its maximum power supply prevents overloads

The heavy-duty case made it capable of everyday professional use

Lightweight amazing design for easy carrying

Energy saving
Cons
No warranty is available with the Jump-N-Carry Jump starter.
How Do You Jump-start a Diesel Starter?
Jumpstarting a gasoline engine is easy but while it's about the diesel engine, things can be a bit frustrating unless you know the procedure perfectly. Well, here are some essential steps that will help you do this challenging job with ease:
Open the vehicle hood and position the vehicle properly

Turn the vehicle electronics off

Make sure the donor battery isn't getting low

Now connect the positive terminals and then the negative one

Start the donor vehicle

You're now ready to jump-start your vehicle
3 Top Safety Tips for Using Jump Starter
You can be in engine start trouble anytime on your go. Since you've to jump-start your car in terms of connecting its dead battery with a good one of another car, you must follow and maintain some of the crucial safety rules.  
Turn off the Vehicles:

Some of the drivers believe it's not necessary to turn both of the vehicles off. But, you should maintain all the top safety cautions and turn both vehicles off. It will help you prevent unwanted situations.

Wear Eye Protection:

According to the

NHTSA

the National Highway Traffic Safety Administration, eyes get injured 3 in 4 battery-related purposes in maximum cases. It can cause you severe eye injury. Therefore, you should wear safety wear like goggles on your eyes while jump-starting your vehicle. And, it will save you from all sorts of catastrophic damage. 

Remove Jewelry:

Jewelry is made of conductive metal in maximum cases. It's risky and causes a shock if the jewelry is made of conductive metal. Because if it goes around the battery, it will absorb the charge and results in a shock. So, it's always good to remove all your jewelry especially if they are on your finger, wrist, or hands.
What to looks at before buying a Starter for Diesel
Depending on your necessity, you should focus on some significant factors to choose the best jump starter. Here are 5 important factors to consider-
Cable Length
The cables of a jump starter are measured in gauge. Make sure it's thickness because the thicker the jump starter cables, the more AMP they will carry. However, the length should be based on your necessity. But, a 12 to 16 ft cable is fit side-by-side working. But, the cable length should be at least from 20 to 30 ft if you work behind your vehicle.   
Power
The cranking AMP is essential for charging capacity. If you want to get a good performance, you should use a required AMP considering your vehicle. When you are concerned about a small and compact vehicle, 150 amps can be enough to boost.  Around 600AMPs is the standard power to meet normal consumer cars.
But, the required AMP for all sorts of commercial vehicles ranges from 1500 to 2000AMP minimum.  However, a jump starter for diesel can be a perfect one that ranges from 400 to 2000AMPs. Let's have a quick look at the given chart below:
Jump Starter AMP
| | | |
| --- | --- | --- |
| AMP | Fuel Type | Vehicle Type |
| 4000 | Diesel | 8 Cylinder  |
| 2000 | Gas | 8 Cylinder  |
| 2000 | Diesel | 6 Cylinder  |
| 1500 | Gas | 6 Cylinder  |
| 1500 | Diesel | 4 Cylinder  |
| 1000 | Gas | 4 Cylinder  |
Voltage
Your jump starter should have a minimum of 12V  to offer good performance. But, if it comes with more voltage like 24V, or 36V, it will be your additional benefit.
Design and Size
The design and size of a jump starter are obvious factors to consider. If you want to carry it to your car all the time, you must choose a small size and lightweight jump starter that will be easier to carry. Also, focus on the design because some of the designs are not suitable to carry and store easily.
Therefore, you have to check out both of these factors. Before choosing the size and design, you should think about your storage space as well. It will make your way easier to choose the right one.
Brand Value
The brand is essential to look for as there are different brands of jump starters. Not all brands are popular and reputed in jump-starter manufacturing. In this case, you can choose your device from the world's leading jump starter manufacturers like- Noco, Evapow, Nexpow, or Clore Automotive.
You never have to be worried about the jump starter's performance, durability, and quality while choosing it from a reputed brand.
Safety Features
There are several types of safety features available in jump starters. Some of the jump starters don't come with any safety features that are risky to use for both the user and the vehicle. In that case, make sure the necessary safety features are available, for example, alarming technology.
FAQs
How Long Does a Jump Starter Last?
Well, a jump starter can last for more than 3 years. The longevity of this device can be more or less depending on the number of charge cycles you use it for and the way your use it. If you take care of your device properly, it will last more than you expect.
How Long Do Portable Jump Starters Hold a Charge?
A portable jump starter can hold its charge for up to 18 months longer. 
Can You Jump-start a 24v With 12v?
Yes, you can. But, we don't recommend you to do so. Because you have to connect two car batteries if your want to jump-start a 24V with a 12V.
Why Does Diesel Have 2 Batteries?
Well, diesel engine vehicles require a high-resistance load to get a successful start. So, diesel engines carry two batteries so that they can crank at the higher amp and manage more power.
How Many AMPs Does It Take To Jumpstart a Diesel Truck?
It depends on the battery condition. If the battery is totally flat, it will require 900amps. But, usually, a 550 amp is better to jump-start a diesel truck.
Final Discussion
Our assembled list of the best jump starter for diesel came with different categories based on battery capacity and power outages.  Any of them will surely be a good fit for your car. But, you must consider the size of your car engine because it is needed to dictate the power of the jump starter you want to purchase.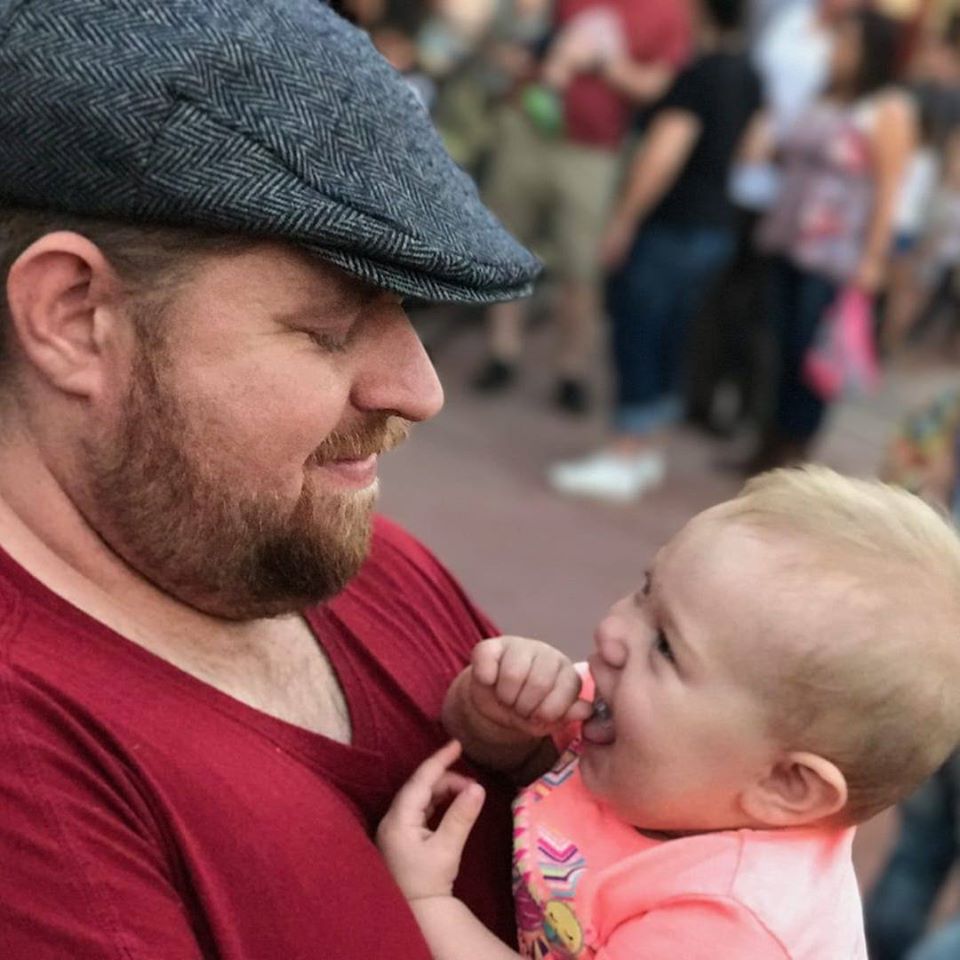 As a mechanical engineer, it's easy for David to explain the functionality of the tool. David test most of the tools before writing a review. its help him to learn something new and suggest the best product for you.