An automobile key programmer is an indispensable tool for any professional mechanic or driver. To make a new set of automobile keys, you can use one type of equipment, while another type can service and diagnose your vehicle. There are a lot of alternatives out there, so making a final purchase decision might be difficult.
There is a wide range of features available on key programmers for automobiles, and you'll need to find the one that best suits your demands. We've made it simple by selecting, analyzing, and recommending the top key programming machine across all vehicle types.
What is a Car Key Programmer?
An electronic key can be programmed to communicate with your vehicle by a mechanic using a car key programmer. Any time you get a new key, whether by a locksmith, technician, aftermarket supplier, or the dealership, you'll need to get it programmed. If you have a car key programmer in your toolbox, you won't have to call a locksmith every time you lose or break a key.
How Does Car Key Programming Work?
The process of programming new keys or fobs to ensure they suit the current vehicle's criteria is intricate and involves specialized equipment like a key programmer and access to the manufacturer's unique codes.
There were typically three stages to the process of key programming:
Assessing the vehicle's make, model, and year is necessary before obtaining the appropriate blank keys or fob.

Programming the key or fob or transponder chip requires a compatible car key programmer.

The new keys must be rigorously tested to guarantee their functionality and may require some further programming to fix.
Different Types of Auto Key Programming
Auto key programming isn't equal for all automakers, car models, and year make. Despite requiring all necessary tools, some key programming methods really require in-depth knowledge and skills. There are at least three types or tiers of auto key programming.
1. Onboard Key Programming
Key programming is a breeze with some automakers, like General Motors. It's not hard to set up a replacement key for your GM vehicle as long as you have a functional spare. Setting up new chip keys is a simple process that shouldn't take more than a minute.
Onboard programming describes this method, which is used to program a replacement key fob without the need for expert computer programmers. Every step of the process can be completed within the vehicle or onboard, by the owner using only his existing key.
A spare key or additional key fob can be programmed into a car by following a series of easy instructions provided by the manufacturer. Once the automobile is in programming or learning mode, the user can insert the new key.
If your automobile supports onboard programming, you can look up the necessary steps in either the owner's manual or online by searching credible online sources for the onboard programming database. 
Top Selling Innova Scanners
2. OBD II Key Programming
The ability to easily and rapidly program the car keys is not available on vehicles from other brands. At this point, you will likely need a more sophisticated key programmer. Those are a must for most modern automobiles.
Many of these automobile key programmers are prohibitively expensive and need training to use. Some highly sophisticated coders are only available to authorized dealers and are hence inaccessible to the common people. They call for a business permit as well as an official member.
A car locksmith will know what equipment to use and is able to help with key programming needs. Before letting an automotive locksmith have access to your car, it's a good idea to verify its legitimacy by reading reviews from previous customers. If you hire a slacker, they may steal your car keys or otherwise risk your vehicle's safety.
OBD2 programming refers to this specific kind of computer code. Utilizing a particular OBD II protocol, a technician can enter programming mode and make the necessary changes to the data in order to reprogram a key fob to the vehicle.
3. EEPROM Key Programming
Due to its electronic nature, EEPROM programming for vehicle keys is the most complicated form of car key programming. Only when it's not possible to reach the programming mode through the OBD2 port may this method be used to disable the anti-theft system. Expert-level knowledge of soldering, electronics, and circuit boards is required for this key programming. 
In order to read the PIN Codes from the computer chip on the circuit board, the EEPROM technique mandates the removal of certain modules from your vehicle (security components). Only when it's successfully done, we can access that programming mode and add a new key to the car's system.
EEPROM key programming could be dangerous since it could easily compromise the module's data. At this point, it's better to get in touch with a professional who specializes in automobile keys; he will know the security system through and out, and thus can minimize the possibility of data corruption.
Top 5 Auto Key Programmers Review
1. Autel IM508 Obd2 Scanner
Key programming tools and immobilizers don't get much more convenient, user-friendly, or rapid than the Autel IM508. In 2020, this was one of the top main programmers' tools. It's highly recommended for either IMMO or onboard diagnostics. 
Autel IM508 is among the advanced key fob programming tools that can program IMMO ECUs thanks to the XP200 Key Programmer function. It was made to decipher Volkswagen's key chip information and clones.
In addition, it can generate unique keys, read and write to onboard EEPROM storage, and work with Freescale 9S12 microcontrollers. When used in conjunction with a diagnostic tool and then a PC running programmer software, the XP200 key programmer speeds up the process of writing and reading data from key chip memory.
The key programming device Autel IM508 is compatible with XP400. Programming and IMMO functionalities are identical between the Autel IM508 and the XP400 programmer. The Autel IM508 is a pro-grade diagnostic scanner and immobilizer key programmer in one.
Features
Complete Key Programming Capabilities: This device can program and cut keys, read keys, and even read the PIN if you've misplaced your keys. 
Learning and Adaptation: It's also useful because of its ECU adaptation and remote learning features.
Comprehensive IMMO Functions: The IMMO system can be updated, recorded, or reset. It has all the features a professional auto locksmith needs, including the ability to write to the ECU.
Ultimate Diagnosis: The IM508 provides more than just OBD2 diagnostic information. There are over 80 different manufacturers supported, and it can swiftly diagnose all modules.
Smart Operation: Reading and fixing problems with electronic systems, such as the car's climate and seat adjusters, is usually possible as well.
Smart Mode: The smart key programming on the Autel IM508 is a big part of why it can diagnose problems so rapidly by automatically scanning your vehicle's VIN.
Pros
Keyboard shortcuts for advanced, expert-level software

The company provides services that require extensive upkeep.

The touchscreen interface is intuitive.

Having a large and dependable memory within one's own body

Compatible with a wide range of vehicles

The XP400 programmer is supported.

Possess both novice and pro settings
Cons
Pricey

Some functions aren't universally compatible
2. Thinktool Pro
The Thinktool Pro OBD2 Scanner has an 8-inch touchscreen running on the Android 10 OS. 6000mA/h battery for extended usage, 2+32G memory storage for additional vehicle software, and more than 31 reset functions, all of which are free to upgrade for two years. 
It has ultimate key-matching functions that make it deserve to be on this list. These include adding, deleting, and rewriting smart keys, swapping out the electronic control unit (ECU) for smart keys, swapping out the key fob (KNOB) for the ignition, and re-learning the key.
This Key matching feature of Thinktool Pro is not universally, or globally compatible. While ThinkTool Pro can read PIN-Codes from cars manufactured before 2008, this feature is required for automobiles manufactured after 2008 in order to perform Key matching.
By legally safeguarding your rights to use your vehicle, Anti-Theft Immo Service enables auto body shops to use your vehicle's unique PIN number in order to perform key matching. If you're looking for a safe key programming function, Thinktool Pro already has everything for you.
Features
Anti-Theft Immo Service: This helps the auto repair shop use your vehicle's unique PIN code for key matching while protecting your legal rights to control the vehicle. 
Key Matching: You may reprogram your smart key by adding or removing buttons, erasing data, and switching out the ECU. Rewriting, replacement, adding, and deleting have become possible.
Comprehensive Diagnostic Functions: Full system support, including actuation of solenoids and actuators, diagnostic and reset functions, and real-time data graphing of precise parameters is provided by Thinktool Pros.
Pros
Smart key supported

Anti-theft function

Functional

Robust design

Versatile, it's an OBD II scanner

Key matching
Cons
Not universally compatible

Pricey

Overkilling if you only need the key programming function
3. Xhorse VDI Mini Key Tool
Remote and chip duplication and generation are both possible with either the VVDI Mini Key Tool or the VVDI KEY TOOL. This mini tool is more practical for the basic functions and of course, cheaper than its brother.
The mobile app "Xhorse" can be downloaded to determine if your car and/or keys are compatible. The Xhorse Mini Key Tool has the ability to create and clone the chip, but not to program it. Getting a MINI OBD is a must if you need to do any sort of programming on your car.
There is no battery or Bluetooth on the VVDI Mini key tool. Once a phone connection has been made, it will function. Powering up, reading chips, and testing frequencies on the VVDI Mini Key Tool are all quicker than on the VVDI KEY TOOL. However, if you're looking for on-the-go generation and duplication solutions, VVDI Mini Key Tool would do the job with no problems.
Powering up, reading chips, and testing frequencies on the VVDI Mini Key Tool are all quicker than on the VVDI KEY TOOL. However, the VVDI Mini Key Tool doesn't have a display interface so it completely relies on the Xhorse app for the operation. Fortunately, the mobile app is compatible with Android and iOS.
Features
Compatible App: Xhorse app is compatible with Android and iOS so it supports more devices for different owners.
Speed and Accuracy: The VVDI Mini Key Tool facilitates rapid and precise reading of key frequency.
Power Test: Assist the power test between 300 and 450 MHz. In order to conduct a frequency measurement, a distance of 11.80″ is required. Using a Bluetooth-connected mobile app.
Wide Compatibility: Support 128 automobile manufacturers, covering approximately 2000 car models. 
Comprehensive Database: Increase the quantity and quality of key images, transponder varieties, key blanks, and remote matching information.
Pros
Functional for key generation and duplication

Great value for money and the jobs

Practical use

Easy to carry

Faster operation for the same functions(compared to VVDI Key Tool)

Wider compatibility
Cons
Limited advanced features for the key programming
4. ANCEL V6 PRO+ Bidirectional Scan Tool
ANCEL V6 PRO+ provides comprehensive system analysis. In addition to the engine light, there are other indicators of potential problems that might be examined. Emission, braking, gasoline, gearbox, windshield wiper, and lighting are just a few of the systems that can be inspected and repaired with this scanner. However, it's also renowned to have legit key programming features.
The injector coding and key programming function are both possible with ANCEL V6 PRO+. With the Immobilizer control system engaged, the car will recognize and accept the remote keys it is normally opened with. The scanner enables you to modify code in the ECU, which is how injectors are coded. Injector cylinder control is improved in this manner.
This scanner works with a wide range of vehicle models. All three are compatible with hybrids, SUVs, passenger cars, mini cars, light-duty trucks, and heavy-duty trucks that use 12V OBD1 and OBD2 protocols.  
After all, ANCEL V6 PRO+ scanners are high-quality, commercial models. As a result, you can use them to activate solenoid valves and parts in both directions. The scanners may check any module to ensure the electronic control system is running properly.
Features
Full-system Diagnostic: diagnostic functions are fully supported at the dealership level that provides precise and comprehensive information for all access control modules.
Key Fob Programming Tool: Key Duplication, Key Lockout, Key Matching, Remote Key Programming, and Key additions
IMMO Keys: Immobilizer keys functions are supported in cars with low-level anti-theft systems.
Pros
Pro-grade OBD II scanner

Versatile with 25+ special functions

Complete key programming functions

Convenient interface with a large touchscreen display

Robust hardware and reliable performance

Smooth Android OS
Cons
Pricey

Overkilling if you only need the key-related functions

IMMO functions not supported in cars with advanced IMMO systems
5. XTOOL X100 PAD Plus
XTOOL X100 PAD Plus is a tablet key programmer. In addition to allowing for expert key programming, it also has the most useful specialized features for the auto repair shop. X100 PAD is an advanced tablet computer for programming keys. Generally speaking, it's an OBD II Scanner with special key programming functions.
It has top-notch key programming functions including the use of EEPROM for deciphering PIN codes, creating hexadecimal numbers with a specific editor, accessing stored keys in the immobilizer, modifying software for immobilizers, VIN coding, turning off the engine and the immobilizer with updated software for universal remote controls.
XTOOL X100 PAD Plus is also equipped with a full and robust database coverage of the most popular vehicle models. It's not surprising as the manufacturer primarily produces this tool for key coding and programming. You can expect advanced key programming capabilities with this tablet.
In the end, it's not only about buying a key programmer. With XTOOL X100 PAD Plus, you can extend the use for diagnostics, resetting, clearing DTCs, or turning off the check engine light. Unlike other scanners that come with limited key programming functions, XTOOL X100 PAD Plus is a real key programming tool that comes with full diagnostic capabilities.
Features
New Key Programming and Remote Control Programming

EEPROM: Reading the PIN Codes that allow us to reprogram the keys of car makers with an advanced IMMO system.
Hexadecimal editor: Create hexadecimal numbers with Win Hex, a dedicated editor app.
IMMO: Reads keys from the memory of the immobilizer and supports new key immobilizer programming
VIN Programming: Vehicle Identification Number programming function that allows writing the VIN.
Ultimate Compatibility: Comprehensive database coverage of the most popular vehicle models
Pros
Complete Key programming functions

Wide compatibility

Smooth Android OS

Tablet interface

Complete IMMO functions

VIN coding supported

Professional grade
Comparison between Autel Im508 Vs Xhorse VDI Mini  & XTOOL X100o
| | | | |
| --- | --- | --- | --- |
|   | Autel IM508 | Xhorse VDI Mini Key Tool | XTOOL X100 PAD Plus |
| EEPROM | Supported | Not Supported | Supported |
| IMMO | Yes, Advanced | Yes, Functional | Yes, Advanced |
| Interface | Built-in Display | Xhorse App via Smartphone | Built-in Display |
| Database | Global | Global | Global |
| Cloning | 96 Bit | 96 Bit | 96 Bit |
| Transponder | 48 | 48 | 48 |
| OS | Android | Xhorse | Android |
| VIN Programming | Yes | Yes | Yes |
| Injector Coding | Yes | No | Yes |
|   |   |   |   |
What to look for before buying a car key programmer
Since there is no one-size-fits-all solution for programming auto keys, it's crucial to comprehend what to look for while shopping around for a good one. There are a number of important factors to think about before making a purchase. Here are some things to keep in mind when you search for a universal key programming tool:
Compatibility
If the key programmer you've purchased only works with a few automobiles, you will be very dissatisfied if you are a mechanic. If you plan on using the remote key programmer for several vehicles, it's important to be sure it's compatible with a wide range of makes and models.
Also, the primary programming software should be interoperable with these gadgets. While there isn't a single developer who can handle every single brand, several of them come quite close. And these are the best items for you to purchase.
Key Programming Functions
We'd all like to get our money's worth, and the top automobile key programmers do a lot more than just make duplicates of existing keys. Learn more about remote control, IMMO, key matching, and other advanced key programming functions you may need. In most cases, these gadgets are also fully functional, universal diagnostic equipment for automobiles.
Additional Functions
These days, it's not uncommon for key fob programmers to double as other kinds of gadgets, thanks to the inclusion of powerful computer processors. Pick the one that reliably offers the features you require, then incorporate them into your software.
Construction
The automobile key programmer's construction is critical as it affects how convenient it is to use and store. The majority of significant programmers have user-friendly interfaces.
Interface
Furthermore, many important programmers are small and light enough to fit in a backpack. One variety features a sizable TFT display while another has a more modest display and control buttons. Pick a car key programmer that suits your professional needs.
Durability
These gadgets include enormous LCD panels, with other electronic parts placed around them. Selecting a sturdy and shockproof car key programmer is a must. As a result, you'll have a tool with a longer lifespan.
FAQ 
How much does it cost to get a smart key programmed?
The cost might be as low as $20 or as much as $300. The final tally will be determined by a number of variables, especially the key fob type itself. It's typically more expensive to reprogram a key fob than a conventional key if it features a laser key or keyless ignition.
Can I reprogram my key fob myself?
A key fob can be programmed by anyone with access to a vehicle key programmer that is compatible with your automobile's make and model. However, skills and experience are required to do with more complicated key fob systems.
What Does A Key Programmer Do?
Transponder keys can be programmed to do more than just unlock doors and trunks; some even have the ability to start engines. A key programmer is an electronic device used to reprogram a transponder chip inside a car key so that it can be used for the same car.
When Do You Need To Reprogram Your Key?
Your automobile key may need to be reprogrammed if the ignition no longer responds to your key. It's possible for a car key to stop functioning due to age, wear and tear, water damage, or any number of other factors.
How long does it take to program a key fob?
 It takes about 15 minutes to program a key fob with the use of an auto key programmer. Experienced locksmiths may complete this job faster and safer.
Final Words
It's possible to lose or forget your automobile keys at inopportune moments. Possessing a spare key is usually a good idea in an emergency. All of the greatest key programmers for any vehicle are discussed above. These essential programming tools are reasonably priced and provide excellent features for DIYers and professionals working on motor vehicles.
Not only will they be used for primary programming, but also for diagnostic purposes. Make sure the key programming device you purchase is suitable for your make and model of automobile. As a mechanic, you should invest in a key programmer product that works with as many makes and models of vehicles as feasible.
(8) ✅ Top 5 Best Car Key Programmer In 2022 – YouTube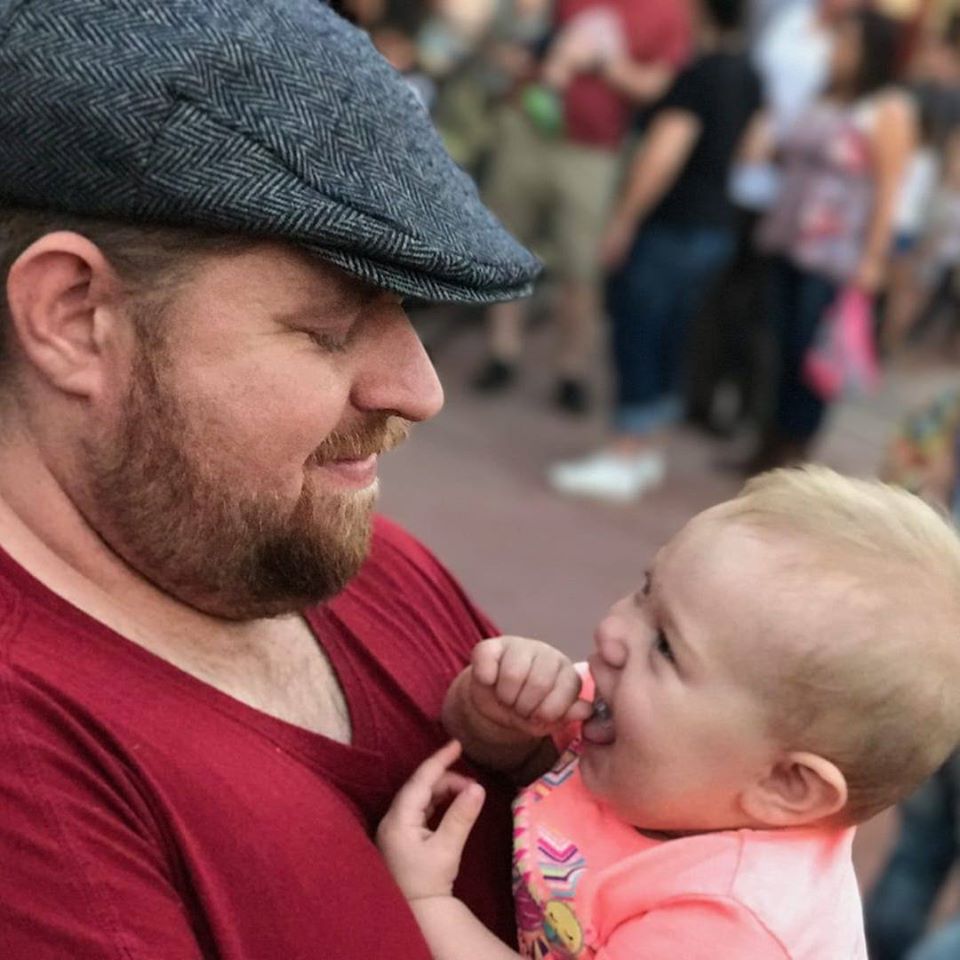 As a mechanical engineer, it's easy for David to explain the functionality of the tool. David test most of the tools before writing a review. its help him to learn something new and suggest the best product for you.