Having a car has become an essential for many people in today's fast-paced society. However, identifying and resolving automotive issues can be a difficult undertaking due to the complexity of modern vehicles.
The ANCEL HD3400 Plus automobile scanner can help with that. Because of its comprehensive and user-friendly features, this modern diagnostic equipment has become popular with both mechanics and automobile fans. 
We will look into the ANCEL HD3400 Plus car scanner in this article and examine how it can revolutionize how you diagnose and troubleshoot your vehicle, making it a necessary equipment for any technician or car owner.
Benefits of Having the ANCEL HD3400 Plus: 
You can execute out a variety of operations with the ANCEL HD3400 Plus auto scanner to figure out and repair your vehicle. This sophisticated diagnostic tool's primary attributes and capabilities include:
Full OBD II Functions:
The ANCEL HD3400 Plus is capable of carrying out all ten OBDII diagnostic function modes, including reading and clearing problem codes (DTCs), accessing live data streams, evaluating freeze frame data, testing oxygen sensors, and more. This enables you to find and fix problems with your vehicle's engine, transmission, emissions system, and other systems.
Enhanced Diagnostics:
The ANCEL HD3400 Plus provides enhanced diagnostics for a variety of car makes and models in addition to standard OBDII functionality. This entails running bi-directional control checks on parts including the ABS, SRS, and gearbox, as well as reading and erasing manufacturer-specific codes and gaining access to sophisticated system data.
Vehicle Health Monitor
:
The ANCEL HD3400 Plus offers an in-depth vehicle health report that shows real-time data on a range of metrics, such as engine RPM, coolant temperature, fuel trim, voltage of the batteries, and more. 

Maintenance Procedures:
For some makes and models of vehicles, the ANCEL HD3400 Plus provides maintenance procedures such as oil reset, Electronic Parking Brake servicing, SAS testing, and DPF regeneration. This enables you to conduct normal maintenance procedures and reset service indications following vehicle servicing.
User-Friendly Interface:
The ANCEL HD3400 Plus has an intuitive menu-driven interface and a sizable color display, making it simple to use and explore. Additionally, it offers free lifetime software upgrades and multilingual support, guaranteeing that you always have access to the most recent bug patches and diagnostic tools.
ANCEL HD3400 Plus the Ultimate Solution:
The ANCEL HD3400 Plus scanner is a powerful device for diagnosing vehicles. This scanner's compatibility with heavy-duty cars is one of its distinguishing qualities, making it a good option for professional technicians or DIY enthusiasts who work with bigger vehicles like trucks, buses, or trailers. The ANCEL HD3400 Plus auto scanner is a strong and dependable diagnostic device for heavy-duty cars, to sum up. 
Top Selling Innova Scanners
It is an excellent tool for both professional technicians and do-it-yourselfers working on heavy-duty cars because of its huge color display, extensive diagnostic features, and sturdy design. However, if users are unfamiliar with heavy-duty diagnostics, they should be prepared for a learning curve. Additionally, the user manual may be made more user-friendly.
Pros and Cons
Pros
Compatible with heavy-duty vehicles
Large, easy-to-read color display
Intuitive interface
Wide range of diagnostic functions
Supports protocols including J1939, J1708, and CAN
Rugged design
Durable connectors
Built-in thermal printer
Cons
Steeper learning curve
User manual could be more comprehensive
Main Features
Vehicle Information Retrieval:
The HD3400 Plus is capable of retrieving and displaying comprehensive vehicle data, such as the VIN (Vehicle Identification Number), CID (Calibration ID), CVN (Calibration Verification Number), and other vehicle-related information, which aids in identifying the vehicle and its features.
Live Data Display:
The scanner is best for live data streaming from multiple vehicle sensors, giving a glimpse of the functioning of the car and enabling speedy problem-solving.
Freeze Frame Data:
The HD3400 Plus can record and display freeze frame data, which is a snapshot of the vehicle's data at the moment a DTC was activated and offers crucial context for problem-solving.
Data recording and playback:
The scanner includes the ability to record and playback diagnostic data. This feature is helpful for analyzing data and locating intermittent abnormalities that might not be picked up in real-time.
Updateable Software:
The HD3400 Plus can access the most recent diagnostic features and software updates, ensuring compatibility with newer car models.
Language Compatibility:
The scanner's multilingual support makes it available to users with a variety of regional and linguistic preferences.
Data Printing and Export:
In addition to the thermal printer that is already a part of the scanner, data printing and export in several formats, such PDF or Excel, is also possible. This makes it simple to share and document diagnostic results.
Advance Features
DPF Feature:
The DPF (Diesel Particulate Filter) capability on the ANCEL HD3400 Plus car scanner does enable monitoring and diagnostics of the DPF system in heavy-duty diesel vehicles. The ANCEL HD3400 Plus's DPF feature is described in more detail below:
DPF Regeneration: Processes that are designed to clean or regenerate the DPF by burning off accumulated soot or particulate matter in the filter can be started by the scanner. The DPF system benefits from continued peak performance and effectiveness as a result.
DPF Status Monitoring:

To evaluate the condition and efficiency of the DPF system, the scanner can track and show the DPF's status, including the amount of soot buildup, temperature, and pressure measurements.

DPF Diagnostic Trouble Codes (DTCs):

By reading and clearing DTCs associated with the DPF system, the scanner enables the detection and correction of DPF-related problems.

Logging of DPF Data:

The scanner can keep track of and analyze DPF performance and trends over time by logging and recording DPF-related data.
Component Testing:
Tests of various vehicle systems, including actuators, sensors, and other functional tests, can be carried out by the scanner as part of component testing. This aids in locating malfunctioning parts or subsystems.
Oil Reset:
Resetting the oil reset feature on the scanner after an oil change ensures accurate maintenance tracking by resetting the oil change reminder light or service interval.
Monitoring of Battery Voltage:
The scanner can track and show the vehicle's battery voltage, which is useful for determining the condition of the battery and electrical system.
Internet Connectivity:
The scanner has built-in Wi-Fi for wireless software upgrades and online data retrieval, making it simple to access the most recent vehicle models, system updates.
Comparison Between ANCEL HD3400 Plus and ANCEL HD3600

FAQs: 
The ANCEL HD3400 Plus and ANCEL FX9000 scanners support what types of vehicles?
Heavy-duty vehicles, such as trucks, buses, and other commercial vehicles, can use both the ANCEL HD3400 Plus and ANCEL FX9000 scanners.
What protocols can these scanners support?
The ANCEL HD3400 Plus and ANCEL FX9000 scanners both handle a number of popular heavy-duty vehicle protocols, including CAN, J1939, J1708, and J1587.
Can you print and share diagnostic data from the ANCEL HD3400 Plus?
The ANCEL HD3400 Plus does provide printing and sharing of diagnostic data, giving customers the option to share information with others or save records for later use.
Does the ANCEL HD3400 Plus support several languages?
The ANCEL HD3400 Plus does, in fact, support many languages, letting customers choose their favorite language for use
Final Word: 
In conclusion, the ANCEL HD3400 Plus car scanner provides a wide selection of effective features and tasks that make it simple for you to diagnose, fix, and maintain your vehicle. Whether you are a professional mechanic or a DIY car enthusiast, this cutting-edge diagnostic equipment can dramatically improve your capacity to identify and address vehicle problems quickly and effectively.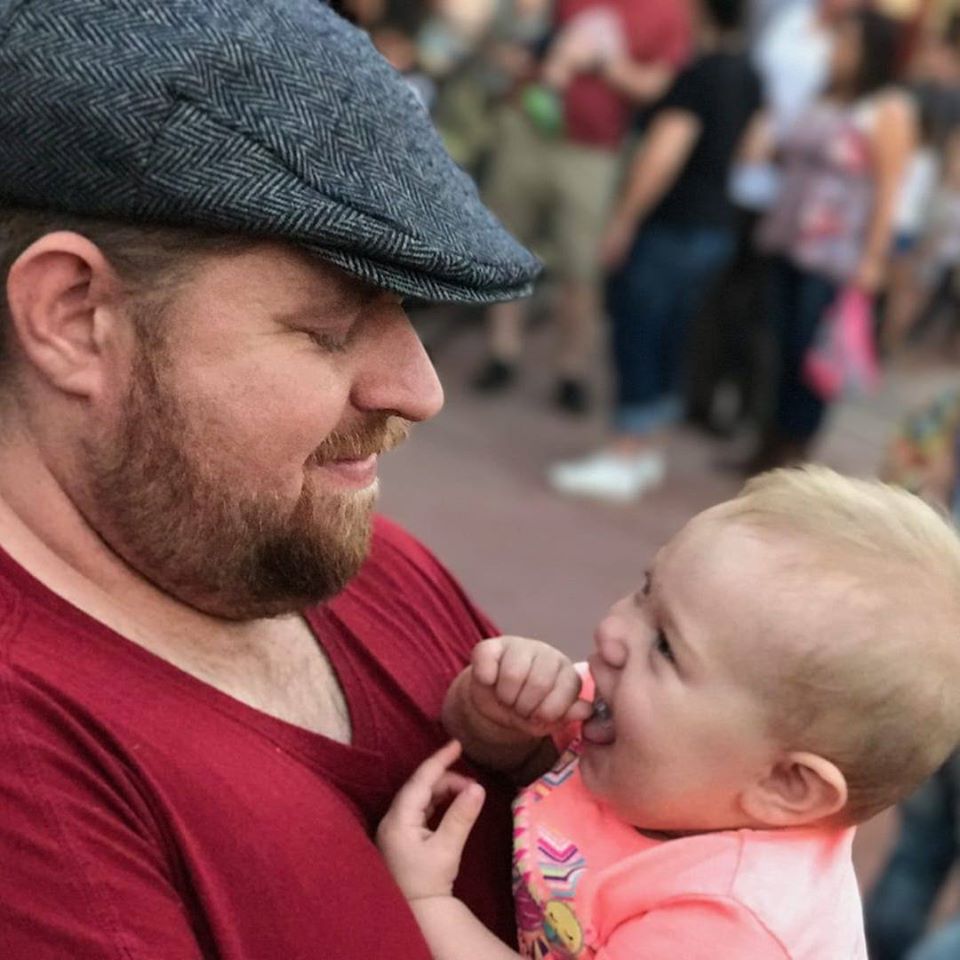 As a mechanical engineer, it's easy for David to explain the functionality of the tool. David test most of the tools before writing a review. its help him to learn something new and suggest the best product for you.