The Foxwell i75TS is an affordable and reliable tool for scanning your car's diagnostic data and clearing any trouble codes. It is an automotive scan tool that connects to your car via Bluetooth. 
With this scanner, you can identify issues before they become problems, and quickly clean up any errors. It will also identify "check engine" light messages, or pinpoint troublesome parts that need immediate attention. 
Today, my Foxwell i75TS review will provide a quick introduction to the scanner, as well as a comprehensive overview of its key features. So, let's get dive into it!
Is Foxwell i75TS Worth It?
Foxwell i75TS scanner is a professional diagnostic tool designed for automotive technicians and mechanics. It offers a wide range of features including OBDII diagnosis, TPMS programming, oil service reset, EPB, SAS calibration, and DPF regeneration, among others.
Whether or not the Foxwell i75TS is worth it depends on your specific needs and requirements. If you are a professional mechanic or technician, the i75TS may be worth the investment as it can save you time. It also improves your efficiency by providing accurate and reliable diagnostic information.
However, if you only need to perform basic diagnostic tasks on your personal vehicle. There may be less expensive options available that can still meet your needs. Ultimately, the decision to purchase the Foxwell i75TS will depend on your specific situation and the features you require.
Why Should You Use Foxwell?
Foxwell is a well-known brand in the automotive diagnostic tool market. It is a highly advanced tool that offers several benefits to users, including:
Wide Coverage: 

The Foxwell i75TS is compatible with over 80 car brands, providing users with a wide range of diagnostic functions that can help to identify and fix a variety of vehicle problems.

Easy to Use: 

Besides, the tool is designed with a user-friendly interface that makes it easy to navigate and perform diagnostics. It also features a large, color screen that provides clear and concise information.
Read more Foxwell scanner.
Foxwell i75TS Review
After receiving this scanner, I have to say it is a very handy tool to have in your car if you're into DIY stuff. Hooking this up to your car will give you a deeper understanding of what's going on under the hood.
Top Selling Innova Scanners
It's really simple and easy to use, just plug the device into your OBD-II port and you are ready to go. The device is small enough that you can put it into one of the cup holders in your car for easy access when needed.
The only problem I had with the device was that sometimes it might take quite a while for some codes to appear. I'm not quite sure what was going on there, as it didn't take nearly as long to clear all the codes and reset the ECM after. So for this reason I'd recommend making sure that you try and do a full scan before you do any repairs.
Pros
Cheap and reliable

Easy to use

Convenient access to all codes/diagnostic data at any time.

Comes with a free software download.

Simple design and appearance.

Durable construction
Cons
Can take a little bit of time to clear codes depending on the car.
Main features
Now I would like to share with you some of the advanced features.
1. Auto scan
Auto scan is an innovation that has changed the way we view speakers. The audio system in most vehicles has been upgraded, with built-in monitors. It can be accessed through headphone jacks. 
These are usually located within the doors or dash of your car and are wireless. This allows you to access music from a USB drive or SD card without having to plug anything into the system.
2. Automatic VIN reading
Vehicles have come a long way since the technology of VIN numbers, which are systems that are essentially radio frequency identification tags. This allows you to retrieve information about a particular vehicle and also where it has been registered.
Navigation has become an important part of a car's features. Because of the convenience that it offers. With the use of satellite navigation, you will be able to go where you want to and find the information that you want when you need it. It is easy to use and does not take up much space for drivers who are not familiar with GPS systems.
4. Easy to use
Most of the features available in today's vehicles are easy to use, which is one of the reasons that they are so popular. This is important to look at before you decide on a specific model and purchase a car because it will make your life a lot easier.
5. Wireless printing function
This feature allows you to print out documents or pictures right from your phone, which makes it easier to use and more convenient. This is commonly found in office buildings but is now being used more frequently in vehicles.
6. Input method
Touchscreen technology has been a big hit when it comes to mobile phones and computers. So, it makes sense that this type of technology would be included in vehicles as well. It allows you to access different features within the vehicle without having to move around or have access to a keyboard or mouse.
Advanced Features
Like some of the main features, Foxwell i75TS also has some advanced features. So let's know about them!
The Foxwell i75TS comes with advanced diagnostic features such as TPMS programming, DPF regeneration, and SAS calibration, among others. These features help to make the tool versatile and useful for a wide range of applications.
1. Longevity
Foxwell i75TS has a durable construction, which is expected to last a long time in use, making it a good investment for professional automotive technicians.
2. Accurate and Reliable
The tool is designed to provide accurate and reliable diagnostic information, enabling users to quickly identify and fix vehicle problems. This helps to reduce repair time and minimize errors.
Overall, the Foxwell i75TS is a high-quality, advanced diagnostic tool that can help to improve efficiency and accuracy for professionals working in the automotive industry.
3. TeamViewer remote control
While this feature has been around for some time, it is one of the most useful and convenient features that you can have in your car. It allows you to connect to the vehicle using a computer or laptop to locate items, lock or unlock doors, pop open the sunroof, and so forth. This is great when you have misplaced something in your car.
4. Vehicle diagnostic
The diagnostic function of a vehicle is an important feature. Because it helps you to determine what may be wrong with your car. 
It also protects your car from damage that can be caused by engine failure or tire blowout. This will reduce repair costs and protect the investment that was put into your car.
5. Self-learning and alarm
Most vehicles today come with systems that can learn when you are going to a specific destination. At the same time, it can help you to find the best route there. In addition, an alarm system is built into most vehicles today, in case they are ever stolen. This will help you get your car back quickly and easily.
6. TPMS sensor
The tire pressure monitoring system (TPMS) is an electronic system that is fitted to each wheel to monitor the air pressure of each individual tire. This helps reduce fuel consumption. It increases the amount of time that you can be on the road before having to stop for gas or air. It also improves safety, as you will be notified when one of your tires becomes low or flat.
6. Updates fingerprint
Touch screen technology is the next feature that allows you to access whatever it is you need through a screen. This has been included in most vehicles, whether they have buttons or touch screens, which makes it easier to navigate and use the car's features.
Comparison Between Foxwell i75Ts Scanner and Autel MaxiCOM MK808BT Scanner
| | | | | | |
| --- | --- | --- | --- | --- | --- |
| Brand | Display | Operating System | Update Method | Battery Life | Storage Capacity |
| Foxwell i75Ts | 7-inch color LCD | Android | Free online update via USB cable | Up to 8 hours | 32GB |
| Autel MaxiCOM MK808BT | 7-inch touchscreen | Android | Free online update via Wi-Fi | Up to 4.5 hours | 32GB |
FAQ
Does the Foxwell i75TS work on all cars?
The Foxwell i75TS diagnostic tool is compatible with a wide range of car makes and models, including over 80 different car brands. However, it may not be compatible with every single car model within those brands.
Can Foxwell i75TS Scan ABS?
Yes, the Foxwell i75TS can scan Anti-lock Braking System codes on compatible vehicles. The tool supports both OBD1 and OBD2 systems, allowing it to diagnose ABS issues on a wide range of vehicles.
Final words
To summarize, the Foxwell i75TS is a professional-grade diagnostic tool and it is perfect for automotive technicians or users. It offers a wide range of features, and it is accurate and reliable. It also enables users to quickly identify and fix vehicle problems, reducing repair time and minimizing errors. 
Overall, if you are a professional mechanic or technician looking for a high-quality, advanced diagnostic tool, the Foxwell i75TS is definitely worth considering. Hope this Foxwell i75TS review will be helpful.
Foxwell i75TS Unboxing i75TSPremier Diagnostic & TPMS Platform Ⅲ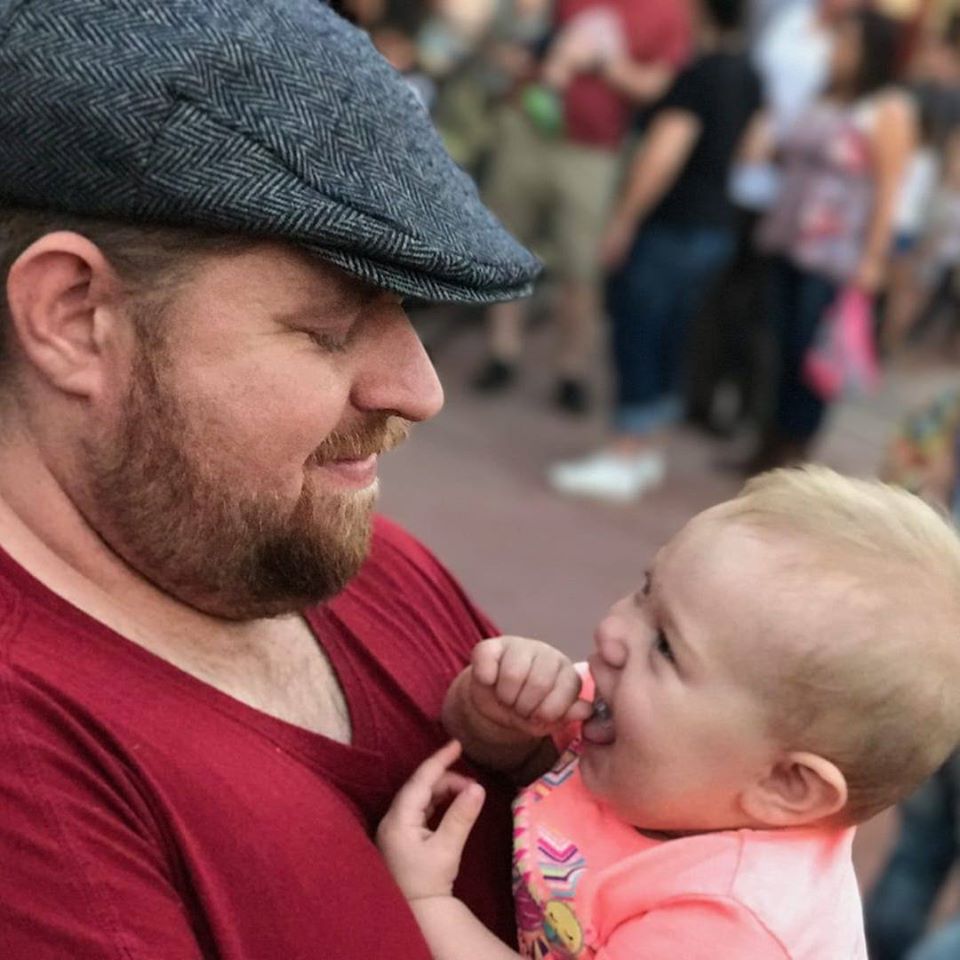 As a mechanical engineer, it's easy for David to explain the functionality of the tool. David test most of the tools before writing a review. its help him to learn something new and suggest the best product for you.