Do you want a JDM-themed interior for your project car? Do you seem to get fascinated with a bunch of gauges mounted all over the dashboard of your car? But You don't appreciate the fact that it takes too much dashboard space.
If any of the above statements seem relatable to you, then you my friend, are looking for an Affordable Digital Performance monitoring system! That's also Multi-functional!
Why is a Digital Performance monitoring system more practical?
If you're a car nut, off-road adventurer, street racing fanatic, or into custom mods, 'out-of-factory mods' doesn't cut it.
That's where the cool new performance monitors come in – Embracing this progressive transition of technological advancement brings forth the practical allure of digital monitoring systems.
The systems elegantly reside within a smaller dashboard footprint, presenting a compact solution that gracefully accommodates a wealth of detailed information. Gone are the days of singular function; these digital marvels are multitaskers, seamlessly providing a comprehensive window into our vehicle's essential data.
Their precision and accuracy stand shoulder to shoulder with their analog counterparts, solidifying their role as reliable guardians of information.
Budget-Friendly Picks: The Top 3 Performance Monitoring Systems for Your Ride!
In today's review, we will take a detailed look at the most popular & affordable performance monitors for you to decide upon which one to buy for your to-be project car!
As a car enthusiast, I ordered these products to get a chance to experience all 3 of these tools on my Desiel truck;
I've driven the car approximately 5,000 miles with all 3 monitoring systems.
Tested it on racing tracks.
Double-checked each tool's accuracy.
Though these tuners are compatible with almost every car, regardless if it's a Turbocharged, Diesel or powered on regular gas, I highly recommend these tools on diesel vehicles/trucks/SUVs to be specific.
Note:
Top Selling Innova Scanners
Just like there's a new and improved iPhone being released every 1-2 years, the CTS3 is the newer version of the CTS2 series with a few hardware & software updates.
The CTS2 was introduced in 2015, while the CTS3 series was introduced in 2021. Both CTS2 & CTS3 share the same functions, the only difference is that the CTS3 is a bit less choppy & clumsy than the CTS2.
Edge Evolution vs Insight: What's the difference?
Edge introduced 2 different product lines for users with different demands.
| | |
| --- | --- |
| Edge Evolution | Edge Insight |
| Tuning is available for Ford, Dodge, Chrysler, Chevrolet, General Motors, RAM, etc. | Tuning is not available |
| Dozens of vehicle monitoring parameters. (Discussed in detail below) | Dozens of vehicle monitoring parameters. (Discussed in detail below) |
| Read and clear DTC codes. | Read and clear DTC codes. |
| Updates on Wifi | Updates on Wifi |
| Performance meters to measure 0-60, 0-100, Quarter-miles, etc. | Performance meters to measure 0-60, 0-100, Quarter-miles, etc. |
To kick things right off! Here are the highlights of the function of these tools, to jump straight to the review of each performance monitoring system individually, skip to _____.
Top 3 Obd2 Performance Chip
1. Edge Evolution/Insight CTS2
The Edge CTS2 is now discontinued by the producer, so in case you spot this bad boy on eBay/Amazon, you know it might be slightly used & require lots of system updates.
The CTS series features a 5-inch full-color screen, giving a crisp display of info. However, after a short usage, you will notice the device lacking responsiveness to your touch, the prime reason for that is (1) The Device's chipset is too old. (2) New software updates take up too much space.
Pros
The Cheapest one you could buy
Does the same job as others
Cons
Discontinued by the manufacturer
Compatibility issues
Can be bought in used condition
Is very slow & sometimes inaccurate
2. Edge Evolution/Insight CTS3
The Edge CTS3 is the updated version of the old CTS2. As mentioned above, the CTS3 was introduced to overcome the slower CTS2. Due to constant demand for the product, Edge decided to update the old model with a minor update in its internal board & add a curvy plastic trim around the edges of the device.
Pros
Great compatibility
Sleek design
Extra customization options. (depending on if it's an Evo or Insight)
Still being manufactured
Option to have tuning features. (Edge Evo CTS3 / Insight CTS3)
3. DiabloSport Trinity 2 EX
Though DiabloSport Trinity 2 EX was introduced in 2015-16 to the market, it is still being sold as an OBD-II scanner + Tuner + Performance monitor despite it having a slow user interface & a bit lower screen-to-body ratio, which means that the device has a less interactive touch screen on the front than the Edge CTS3 series.
I would recommend going through the reviews of the buyers before you add this product to your cart, As far as the compatibility is concerned, I haven't felt any compatibility issues, etc.
Pros
Cheaper than Edge
Customization options
Performance tuning available can also be used to custom tune.
Cons
It is quite slow with delayed touch response.
Mostly compatible with American car brands
Needs to be updated before first use.
Edge Insight/Evolution CTS3 vs. DiabloSport Trinity 2 EX
Edge Evolution CTS3 VS Edge Insight CTS3 VS DiabloSport Trinity 2 EX
1. Compatibility
DiabloSport Trinity 2 EX:
The Trinity 2 EX offers great compatibility regardless of the hate it gets for being a slow device. As a tuning device, the Trinity 2 EX will work best on diesel trucks & American muscles like the Mustang or Corvette etc.
Here's their customer support contact number in case you'd like to confirm your vehicle's compatibility with this tool.
Edge CTS3:
On the other hand, Edge CTS3 is the best tool in the market in terms of compatibility & features. The CTS3 comes with pre-installed updates so that you don't have to update its software before first use.
However, I've heard from my friends that the Edge CTS3 does not display all the information for most Asian/Japanese car brands.
Edge CTS2:
Edge CTS2 on the other hand is a rather old and discontinued OBD2 display gauge in the market with higher odds of having compatibility issues.
As mentioned earlier, you won't find Edge CTS2 on sale at Walmart or Edge's official website, hence the only way you could get your hands on this device is by buying it in used condition (which I do not recommend at all)
2. Hands-on insight on 15+ parameters: Real-Time Monitoring
When it comes to displaying details, All of the tools are equally equipped with the required set of technologies. To me, the most useful performance parameters were found to be:
Boost gauge (if your car/truck is Turbocharged)
Wideband O2 Sensor Gauge (it measures the air-fuel ratio to ensure effective combustion)
Coolant temperature.
Engine load.
The high-resolution display gives the dashboard a sporty look, without having me feel as if I was driving a daily-drive car. All of them are equipped with the ability to customize the info which gets a place on the screen.
Edge Insight CTS3 mounted on a dashboard
3. Choose your vibe! With over 15+ Unique Theme Blends!
These bad boys give you like 20 different ways to arrange your data, you know, those Parameter ID things (PIDs) that tell you what's going on in your ride.
you can even tweak the colors and slap on a custom background image for each of those layouts. Back in the day, before all these cool performance monitors and high-tech digital gauges, you had to stick individual old-school gauges all over the place in your truck.
I mean, some folks even had a bunch of these things stuck onto the side pillars or hanging out on the dashboard. Yeah, it did the job, but let's be real, it wasn't the prettiest setup, and you were kind of limited in what you could keep an eye on.
So not only is it super practical, giving you options that fit pretty much anyone's taste, but it's also a chance to add a bit of your own flavor.
4. Bonus Function: Read and clear Common DTC Codes
Alright, here's the deal – while the Edge CTS2/3 and DiabloSport Trinity 2 EX are pretty darn awesome, there's a teeny-tiny catch you ought to know about. These champs might not play nice with all the modules in town.
Yep, you guessed it – certain tricky fellas like the battery light or the parking brake light might not spill their secrets to these gadgets.
My Truck had a few codes on it regarding Transmission and battery Reset (As I had installed a new battery) now to my surprise, none of these tools could read the Transmission codes, which made me conclude that these tools are not made to operate as a full-scanner.
I mean yes, it can 'just' do the job, but to pick the tiniest bug, you have to get yourself a full OBD-2 scanner. Now, don't get me wrong, they've got your back on most things, but when it comes to these specific modules, they're kind of playing hard to get.
5. Like to take your car out for a spin? You can also perform Performance tests
Feeling the need for speed? You're in for a treat. Alongside those exhilarating spins, the Edge CTS2/3 and DiabloSport Trinity 2 EX offer something extra: Performance Tests. (0-60, 0-100, Quarter mile test, etc) – But here's the twist: for pinpoint accuracy, make sure you feed in your car's tire size.
Now, here's where my story comes in. I plugged in the stock tire size of my Ford truck, all set to conquer the road. But then it hit me – those beefy aftermarket tires I got installed. Well, let's just say, the numbers on the screen didn't quite match the roar under the hood. Yep, a bit of inaccuracy due to the tire switcheroo.
But here's the deal – apart from that tiny hiccup, these tools are spot-on accurate. So, whether you're rocking stock tires or have gone full custom, get ready for a wild ride that'll have you hooked from the get-go!
6. Tune your ride! Get the maximum out of your vehicle!
With the DiabloSports Trinity 2 EX, you can perform certain tuning settings to enhance your vehicle's speeding capabilities, this feature allows you to dismantle the monster under the hood of your car within just a few clicks, though it will cause a dent in the fuel economy.
I know, I know, you might be saying, "But who cares about fuel economy when you're building a racing machine?". The thing is, I gotta give out even the tiniest details so that you guys know what you're doing & you don't end up tuning your mom/dad's daily driven car with it.
With the Edge Insight CTS2/3 you can't perform tunings, As the name suggests, the Edge 'Insight' models were made for people who only want the gadget as a monitoring system.
As mentioned earlier, you can opt for Edge Evolution CTS2/3 if you want to perform tunings alongside using its monitoring system. Here we can say the DiabloSports Trinity 2 EX gets a plus point over Edge Insight CTS3, but with extra bucks of course.
7. Performance Overview
Based on my experience, I found the Edge CTS3 series (regardless being Insight/Evolution) to be the most swift & responsive. The Trinity 2 seems to be a bit sluggish, one of the main reasons behind is an old chipset/hardware.
Edge CTS2 series devices had the same issue. After starting the device for the first time, you will straight away feel the delay in its response. At first, it will perform a system update, which may take around 5-10 mins (depending on your Wifi's speed).
FAQs
Does the Edge CTS3/Trinity 2 EX come with tuning capabilities?
No, the Edge Insight CTS3 does not come with built-in tuning functionality. The Edge Evolution CTS3 comes with the function to tune your vehicle.
Will the Edge CTS3/Trinity 2 EX be compatible with my truck?
If your truck was manufactured in 1996 or later and has an OBD2 port, you can use the Edge Insight CTS3 with your vehicle. The specific parameters available will depend on your truck's make and model.
Can the Edge CTS3/Trinity 2 EX be customized for different vehicles?
Yes, it offers vehicle customization settings that allow you to tailor its functionality to different vehicles and user preferences. This flexibility enhances its usability and relevance across various vehicle types.
Are software updates available for the Edge CTS3/Trinity 2 EX?
Yes, Edge & DiabloSport frequently releases software updates to improve compatibility with different vehicle models. Regularly updating the device's software ensures that you have access to the latest advancements and improvements.
How does the Edge CTS3/Trinity 2 EX help with vehicle diagnostics?
It facilitates vehicle diagnostics by providing the ability to read and clear diagnostic trouble codes (DTCs). This feature helps you identify and address potential issues within your vehicle's systems, promoting better overall maintenance and performance.
Can I use the Edge CTS3/Trinity 2 EX to improve fuel efficiency?
Yes, closely monitoring parameters such as fuel efficiency, air-to-fuel ratios, and engine performance, it can help you make informed driving and vehicle maintenance decisions that contribute to better fuel efficiency.
Does the Edge CTS3/Trinity 2 EX have a user-friendly interface?
Absolutely, the Edge Insight CTS3 boasts an intuitive and user-friendly interface, making it easy for users of all levels of technical expertise to navigate and utilize its features effectively.
Can the Edge CTS3/Trinity 2 EX display real-time data while driving?
Yes, the Edge Insight CTS3 provides real-time data display while driving, allowing you to keep track of vital vehicle information without distraction.
How can I expand the monitoring capabilities of the Edge CTS3/Trinity 2 EX?
To expand the monitoring capabilities of the Edge Insight CTS3, you can incorporate additional sensors using Edge's EAS (Expandable Accessory System) products. This enables you to monitor a broader range of parameters, tailoring the device to your specific needs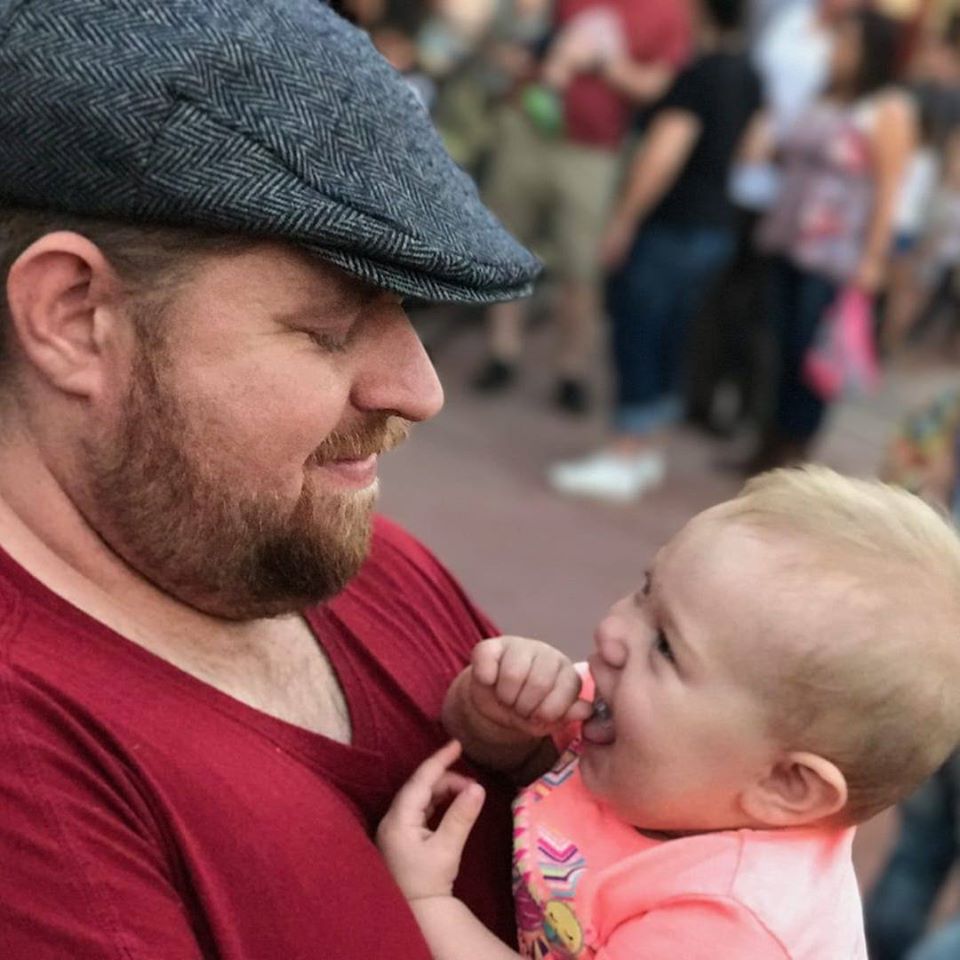 As a mechanical engineer, it's easy for David to explain the functionality of the tool. David test most of the tools before writing a review. its help him to learn something new and suggest the best product for you.