Welcome to the Makita Cordless Power Tools Review. In this post, I'm going to be talking about my Makita LXT 18-volt range. One of my visitor Alex request to write a review about these tools. This week I have some time. It seemed like a good opportunity to write a review about Makita Cordless LXT.
Well, I'm not a Makita fanboy. Despite how it may look in this article but there are a good few reasons. why I chose Makita? I often see tradesmen and builders using Makita tools. I've always thought that if somebody who uses tools all day and every day. why are they choosing Makita? The answer was simple may be Makita good and reliable.
Why I chose Makita when some other brands offer the same functionality.
Makita is one of the few brands that make a cordless random orbit sander and that is a tool that I use a lot. I'm not saying Makita sander is one that is the best.
Dewalt has a great range of cordless power tools but they don't make a random orbit sander. Also, the tools tend to be a little bit more expensive than the Makita. Hitachi and Milwaukee also offer a good range of products. Ryobi has a good selection of tools including a random orbit sander and even a belt sander. But I haven't had good experiences using Ryobi tools. A couple of years ago I only ever used budget tools. The cheapest ones I could find and most of them were fine. They did the jobs that they were designed to do. But after a while I found myself wanting something a bit more reliable and better quality. I wouldn't class Makita cordless power tools as premium tools they're not at the same price.
Makita tools cost between 45 and 120 USD each. that's excluding batteries apart from this latest router. Actually that I bought which was a little bit more and those prices are pretty fair. finally, it was important for me to use one brand's range of cordless tools. So that I could share the batteries between them. why do I prefer cordless power tools to call it tools. the main reason is my workshop is laid out most of the power sockets. most of my work gets done in the center of the shop. Where my workbench is. So if I plug in a corded tool and I'm using that over here. I've then got this cable in the way of both.
Why I chose Cordless Power Tools?
I like to be able to use my tools when I don't have access to a power socket. For example, my circular saw. I'll throw this in the van and this has been useful on many occasions when I was doing my shed extension build. I bought some timber cladding from my local sawmill. It was only available in five-meter lengths so using my circular saw I can cut it down in the carpark and fit it in my car. I also used it when I salvaged a bunch of oak and mahogany from a local church refurbishment. It's also nice to have the option of being able to work outside in the garden. If it's a nice sunny day or if I've run out of space in the workshop. I find them quicker and more convenient to use.
After taking a tool off the shelf unraveling the cord. Plugging it in. Using it for a few seconds and then unplugging it and having to wind up the cable again. It doesn't sound like a big deal but after a while, it gets a bit irritating. I much prefer being able to grab a tool grab battery and then I'm ready to work next. I'll talk about the makita cordless power tools that I own. What I like and dislike about them. Battery life performance. Build quality comfort and I'll include links to all the tools that I use in the article. There'll be affiliate links too. So if you click on them and buy something then it helps to support my website.
Makita DTD152 Cordless Power impact driver.
This is the first tool I bought in the Makita LXT range. I bought it because of my previous cheap impact driver by a company called bower. Which I bought from screw fix. Stopped working after about 10 months. It was a bit turning point for me. I needed to start investing in some better quality tools. For general woodwork and workshop use. I don't regard impact drivers as a necessary tool using a drill for driving. Screws work fine but when it comes to more construction-related projects. Like building sheds and that sort of thing. It's great to have an impact driver for that.
I do now use this for all my driving needs because it's quicker for me to have a drill and a driver on hand. So I don't have to waste time changing bits. It has a standard quarter-inch hex chuck and led light it has a variable speed trigger and it has a brushed motor.
Makita makes a brushless version as well but that's more expensive. The build quality is great as you'd expect. From makita this one's seen a fair bit of abuse and it's holding up. Well, it's very compact so it's great for working in tight spaces. I remember seeing a video comparison of impact drivers. Makita had the shortest distance from here to there. Which makes it great for working in tight spaces.
Top Selling Innova Scanners
It's very comfortable in the hand. It's got a rubberized grip so it's nice and grippy. Battery performance is good and the price
Currently in the uk is around 55 pounds or 65 dollars in UAS. Which is a great price.
Makita dHP482 Cordless Power combi drill.
This is a basic and inexpensive combi drill. It's not the most heavy-duty drill but for the work I do it's more than powerful enough. It has the usual features you'd expect from a combi drill. Speed settings, drilling drill driver and hammer settings. Variable talk a 13-millimeter keyless chuck and led light variable speed trigger.
This one has a brushed motor to the build quality again is excellent. It's very comfortable in the hands that's my favorite thing about it.
Actually I've got quite small hands and before I had the bosch psb 1800 drill. Which I thought off because it was nicer for me to use than some of the other larger drills.
Battery performance is excellent even on my smallest 2 amp battery it goes on and on. This one's currently priced around 49 pounds in the uk and $60 in the united states which again is a good price.
Makita DSS 6100 Cordless Power circular saw.
This one cuts up to a 50-degree angle the blade cuts on the upstroke. It's best to make your cuts with the best side of the rib face down to minimize tear-out. It has the cutting depth and it also has these markings on the blade guard. Which is useful for setting the cutting depth to where you want it to be.
It has a blade lock for changing the blade. It has an led light the motor housing for this is on the right side of the blade. So if like me you're right-handed you have great visibility to see what you're cutting.
A lot of circular saws including my old bosch one have the motor housing on the opposite side. I don't like that at all. I like being able to see exactly where I'm cutting this cuts a perfect 90-degree angle right out of the box for me.
Without any adjustments, the build quality is pretty good. Although I wish that this blade gun was metal rather than plastic. As that's the part that's going to be resting on the bench or the floor or wherever you're working. I have said that I haven't been careful with this tool but the blade guard is actually holding up well.
So the plastic is okay. I find it very comfortable to use.It's quite lightweight. Battery life is okay. It does get through batteries more than some of the other tools in the range.
I tend to use the 5 amp batteries on this one as they last longer. Price for this one in the uk is currently around 120 pounds and it's
Around 120 dollars in the united states and that's reasonable.
Makita DRT50 Cordless Power Trim Router .
This is the newest of my makita tool so I don't have too much experience with it yet. I've only used a couple of times. Previous to getting this I used the corded version the rto 700. So light and this is identical other than the top having the buttons and the space full of battery. It has adjustable speed control and led light for extra visibility. A ratchet and pinion adjustable base which I like. This is the only tool that I have in the makita lxt range with a brushless motor.
Which means more battery life and a more efficient motor. The build quality is excellent like I say it's like the corded version. Very well made and very comfortable. Well, I never enjoyed using a router at all until I got one of these makita trim rotors. I find it comfortable to use. The one thing I would say though is on the battery version. I found that I need to hold this higher up in comparison to the corded version, not a bad thing.
I guess it keeps my hands away from the router bit. Battery performance? I can't comment on it at the moment. I've not used it enough but I should imagine it will perform well as it has the brushless motor. The price is quite expensive in the uk at the moment. Because it's quite new. This is 170 pounds but in the united states, it's only 112 dollars.
Using the makita felt completely different. It seems to have much more power and cuts quickly. T's a real pleasure to using comparison less vibration in the hand – and much less noisy. I'm a big fan of these tools. It's one of those cordless power tools that you're not sure if you need or not but when you have one you end up using it. This one has adjustable speed via this knob. I like the blade changing on this as well you can lift this lever up and take the blade out and then to refit it. You can push this in again and push the lever down and it's locked. In there again ready to use.
You can also change the orientation of the blade to whatever angle you want. It's quite a long till this but despite that, it's still comfortable to use. Battery performance is good on this one and the price is around 90 pounds in the uk or 120 dollars in the us. This is reasonable especially when you take into account how good it feels to use in comparison.
Makita dbo180z Best Cordless  Tools Random Orbit Sander.
Makita dbo 180 in the uk or xob 1 in the usa cordless random orbit sander and out of all my makita cordless power tools this is the one that I like. The main reason for that is my old corded makita sander seemed to have so much more power and speed. It features three-speed settings that range from not fast enough to even slower and even slower.
When you read the reviews on places like amazon everyone else seems pleased with it.
So I've been spoiled with my old corded makita sander. Which seems to remove material quickly. In comparison, it is comfortable to hold although. I do sometimes find myself wishing it had an extra front handle again like my old makita sander.
Battery life on this one isn't very good. I tend to always use a 5 amp battery. One thing I do like about it though is how sticky the velcro is on the bottom. On my old makita sander even after replacing the velcro I found that the discs would sometimes fly off. That's never happened on this sander and in fact, I've been able to reuse sanding discs.
On this, quite a price for this one at the moment is 93 pounds in the uk and 99 dollars in the us. It does come with a dust bag too but I tend to use it with dust extraction.
Makita dkp 180 Best Power Tools Planer.
To be honest, because I had an amazon voucher and I had all the tools I needed already so I thought why not. And it's been useful a few times can I live without it definitely but it's nice to have. I tend to reach for a regular traditional hand plane. Before I reach for this as I have more control over those. But for cleaning up rough material or removing more material it's pretty useful. The planing width is 82 millimeters and the planning depth is up to 2 millimeters.
Which is adjustable via this front knob. It has a vision panel for the drive belt which means you can check the condition of it. It also has this spring-loaded plastic thing. This means that when you rest it down on a surface the blade isn't going to get damaged. The build quality is excellent. It's very comfortable to hold and use the battery performance is pretty good.
I'd say it was like the circular saw better to use one of the 3 or 5 amp batteries. The price for this one is currently 130 pounds in the uk 170 dollars in us. So it's not cheap but I don't regret buying it either. This is the dda for five two in the UK and I'm not sure what the model number is in the USA.
Before I've owned two cheap corded angle grinders and this one is much more of a pleasure to use. Build quality seems very good. Again it's very comfortable to hold and I've enjoyed using this. Battery life seems pretty good and price in the uk at the moment is 82 pounds.
Makita power tools that I'd like to own.
To be honest I already have everything that I need and would use. But there's a couple of tools in the range that I'd like to try out. Those are the cordless stapler and the cordless nailer. The reason I'd like to try them out. Is it might be an opportunity for me to completely get rid of my air compressor. That would free up space for other things. Both of these tools are quite expensive.
To be honest I've read mixed reviews. I'll be buying them anytime soon but I'd love to give them a try. Cordless tools that I wish existed in the makita lxt range the first is a belt sander. If Ryobi can do it then surely Makita can. I'd really like to see one in the future and for the time being. I'll just keep using my corded bosch pbs 75a.
I'd also like to see a faster more powerful more heavy-duty random orbit sander. Something more akin to my old corded Makita sander. I'd also like to see a cordless power belt file from Makita. Something like which I'm using currently. This is a silver line power belt file and it's one of those cordless power tools again that I didn't expect that I would use very much. But I use it an awful lot and despite it.
It is made by the silver line which isn't a very reputable brand. This works really well. Batteries and chargers here on the batteries that I use as you can see. I've got 2.5 amp batteries 2.3 amp batteries and one 2 amp battery. The 5 amp batteries I tend to use on the more power-hungry tools such as the circular saw and the random orbit sander.
I tend to use the 2 amp battery on my drill because it's a nice lightweight battery. The drill doesn't eat up batteries at all. The larger batteries such as the 5 amp and the 3 amp come with a built-in charge indicator. You can check at any time to see how much charge is left in the battery. That's a useful feature the 2 amp batteries though don't have that feature. So this is the charge of that I use for my batteries it's a dual charger model number dc 1:8 rd.
Note: If you have any questions please kindly feel free to contact us.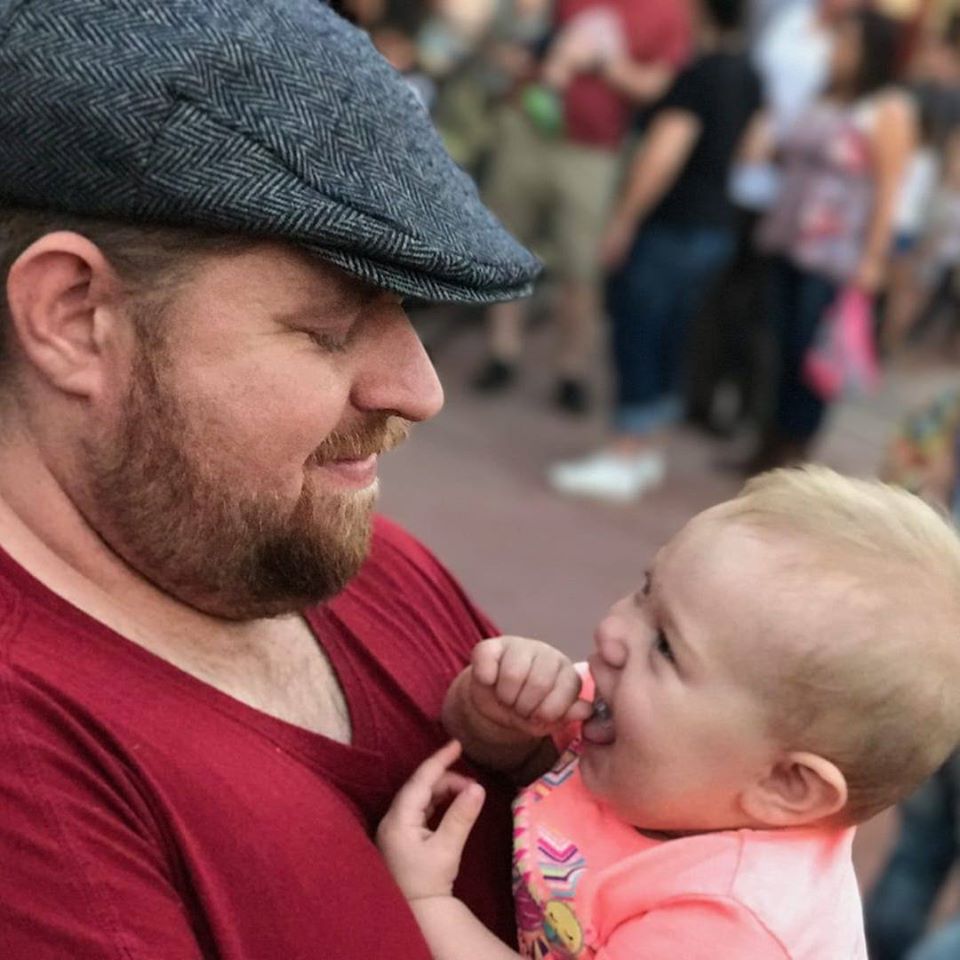 As a mechanical engineer, it's easy for David to explain the functionality of the tool. David test most of the tools before writing a review. its help him to learn something new and suggest the best product for you.