The Toyota Tacoma is a midsize pickup truck that has earned a reputation for its exceptional performance, versatility, and fuel economy in the American market. It has been a popular choice among drivers who need a truck that can handle both the power and the fun.
The current generation of Tacoma was introduced in 2016 and has received several updates since then. There are six trim levels offered for this vehicle, with the option of selecting from two engines.
The first engine option is a four-cylinder engine that generates 159 horsepower and 180 lb-ft of torque.
The second engine available is a V6 that generates 278 horsepower and 265 lb-ft of torque.
It can be paired with either a six-speed automatic or a six-speed manual transmission.
The Tacoma is available in either rear-wheel drive or four-wheel drive configurations, with the latter being the popular choice among drivers who need off-road capability.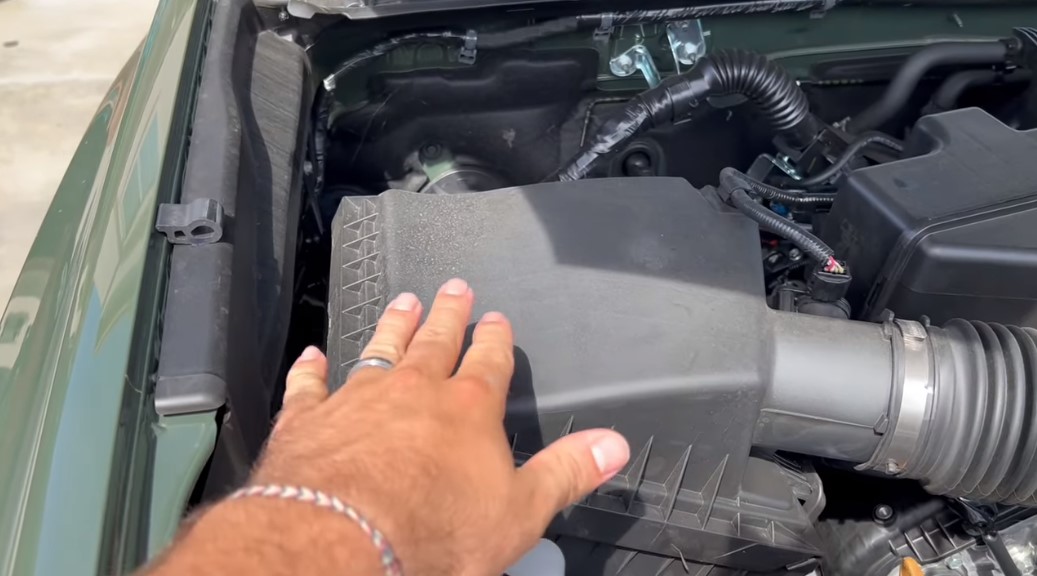 Despite its impressive off-road capabilities, the Tacoma also offers good fuel economy for its class. The four-cylinder engine is rated at 20 mpg city and 23 mpg highway, while the V6 engine is rated at 19 mpg city and 22 mpg highway. Let's take a look at the latest variants available in the market.
Worth knowing
Did you know that regularly replacing your vehicle's air filter can improve fuel efficiency by up to 10%? If the air filter is dirty, it can obstruct the airflow to the engine, leading to reduced fuel efficiency.
| | |
| --- | --- |
| 2.7 Liter four-cylinder | 3.5 Liter V6 |
| 2,694 CC | 3,456 CC |
| 156 hp | 278 hp |
| 180 lb-ft | 265 lb-ft |
| Available in both A/T & M/T transmission | Available in both A/T & M/T transmission |
Make & Variants:
SR: The base model of the Tacoma comes with a 2.7-liter four-cylinder engine, a 7-inch touchscreen infotainment system, and a backup camera.
SR5: The SR5 builds on the SR trim with additional features such as a 3.5-liter V6 engine, a 10-way power-adjustable driver's seat, and an upgraded infotainment system with Apple CarPlay and Android Auto.
TRD Sport: This trim level is geared towards drivers who want a more sporty driving experience. It comes with unique styling cues, a sport-tuned suspension, and 17-inch alloy wheels.
TRD Off-Road: As the name suggests, this trim level is designed for off-road enthusiasts. It comes with an electronically controlled locking rear differential, off-road tires, and specialized suspension components.
Limited: The Limited trim is the most luxurious Tacoma model, with features such as leather-trimmed seats, a power moonroof, and a premium JBL audio system.
TRD Pro: This is the top-of-the-line Tacoma trim, designed for extreme off-road driving. It comes with features such as Fox internal bypass shocks, a TRD skid plate, and an electronically controlled locking rear differential.
Regardless of the variant, the 2.7-liter engine & the 3.6-liter engine gives a fuel economy of around 20-26 miles per gallon.
Tacoma Towing Capacity Vs other Pick-up Trucks
For the base model Tacoma equipped with the 2.7-liter four-cylinder engine, the maximum towing capacity is 3,500 pounds with the optional tow package. (~1587.5 kg)
Regardless of the 4×2 or 4×4 package, the towing capacity of the Tacoma remains the same. For the V6 engine, the towing capacity increases to a massive 6,500 pounds or 2948.3 kgs.
Can we expect a hybrid Tacoma by 2024?
As far as the rumors go, Toyota is to officially release a hybrid Tacoma by 2024 to the American & Canadian markets, though the Specs & Details are yet to be discovered, for now, at least we can say where the plane will be landing for Tacoma in the next year.
Top Selling Innova Scanners
One thing is for sure – A hybrid Tacoma would likely be a popular choice among drivers who want the capability and versatility of a pickup truck.
Here's how you can improve your Tacoma's Fuel economy:
There are several factors that can affect the fuel economy of a Toyota Tacoma.
Consider these factors:
Driving Habits: One of the biggest factors affecting fuel economy is driving habits. To improve fuel economy, try to maintain a consistent speed and avoid rapid acceleration. Using cruise control also helps.
Vehicle Maintenance: Keeping your Tacoma well-maintained is also important for fuel efficiency. Regularly changing the oil, replacing air filters, and ensuring the tires are properly inflated can all help improve fuel economy. If there show any blink on the display light then reset the Toyota maintenance light.
Weight: The amount of weight your Tacoma is carrying can also impact fuel economy. Carrying heavy loads, such as large tools or equipment, can reduce fuel efficiency. To improve fuel economy, try to only carry what you need and avoid overloading your Tacoma.
Fuel Type: The type of fuel you use can also affect fuel economy. The Tacoma is designed to run fine on regular unleaded gasoline, and using a higher octane fuel will not necessarily improve fuel efficiency. In fact, in most cases, the higher octane fuel reduces the longevity of your car's engine.
Modifications: adding accessories like roof racks, heavy-duty bumpers, and oversized tires can increase the weight of the vehicle and reduce its fuel efficiency.
Conclusion
In conclusion, reducing fuel consumption is not only good for your wallet but also for the environment. By keeping up with regular maintenance, driving conservatively, and making use of fuel-saving features such as Eco mode and low rolling resistance tires, you can significantly improve the fuel efficiency of your Toyota Tacoma.
In addition, reducing unnecessary weight and optimizing your cargo load can also help you save on fuel. By taking these steps, you can enjoy the versatility and performance of your Tacoma while minimizing your fuel costs and reducing your carbon footprint.
A part-time Motor enthusiast & a full-time dad!