A properly timed engine in a car or truck delivers its full potential. When not, performance is sluggish and inefficient. We analyzed the market to determine which timing lights for automobiles and trucks perform the best.
We're well aware of the value of such a device for revitalizing worn-out motorbikes, automobile engines, and even lawnmowers.  Having a timing light readily available in the garage is necessary if you care about the condition of your machines.
Thus, we have compiled the best offers as well as the informative buying guide on timing lights, which you should investigate and seize at this very now.
A Timing Light: How Does It Work?
The spark plug wire fire pulse can be "read" by the inductive clamp. The timing gun detects the electric charges and releases a light pulse simultaneously as the coil pack or distributor fires thru the wire to the spark plug.
The timing marks on the engine's harmonic balancer or the crankshaft pulley are a helpful reference point. This is where a timing gun comes, as you can use it to compare the markings here with those on the timing belt cover.
When you press the button when the engine is on and the timing light is plugged in, the light will flash to draw attention to the current timing. This is clearly displayed as a degree scale.
A Timing Light May Help You Solve These Problems
If your modern engine has a distributor, a timing light can be just as helpful as it is on older carbureted vehicles. If an engine won't turn over and you can't figure out why you can use a timing light to determine whether or not the spark plug wire is receiving a pulse when you turn the crank. If it fails to pick up the electronic signal, you know the problem is likely related to the ignition system.
Though it can detect sparks, the timing light is so named because of its principal function of determining whether or not the ignition has been properly timed. These are some problems where a timing light becomes helpful:
1. Knocking Sounds in The Engine
The pinging or knocking noise an engine makes typically occurs when the fuel-air mixture in the piston ignites prematurely in pre-ignition or detonation. It sounds like someone is pounding the inside of the engine, typically when you're speeding or under stress. 
Using fuel with a lower octane rating than what the engine needs or having too many residues inside the fuel system could also contribute to this problem. 
Top Selling Innova Scanners
Using a fuel system cleaning and gas with a higher octane rating can help with knocking and adjusting the timing. When pre-ignition is detected, the antiknock sensor in modern engines reports this information to the engine control computer, which then modifies the timing.
2. Absence of Spark Advance
If your engine accelerates poorly yet idles smoothly, the timing is probably not being advanced. Distributor timing in a classic car was controlled by mechanical or vacuum advances that changed with engine speed. Because the cylinder is moving more quicker, the spark can ignite it sooner.
Engines often have a timing system that advances as the engine rpm increases to maintain correct combustion. The signs are the same, even though the distributors in modern cars manufactured between the mid-1980s and the late-1990s are computer-controlled.
To ensure proper spark advance, have the engine revived while you run the timing light. The timing mark should shift as the RPMs increase. That's why it's best to have your buddy adjust the throttle in the meantime.  
3. Check Engine Light Problems
When something goes wrong with a modern car, the check engine light comes on. If a cylinder misfires, the PCM will record an error code. While the error code won't reveal the root cause of the problem, it should help pinpoint which cylinder is malfunctioning. After that, connect the induction clamp and turn on the timing light.
Types of Timing Lights
There are at least three types of timing lights currently available on the market. They work similarly to each other except that they may have different power sources or support the MSD.
1. Inductive Timing Lights
These devices, known as inductive timing lights, use a fixed Xenon bulb to precisely time both two- and four-cycle motors. Many of these lights also have buttons or knobs to advance the light to reflect the timing at different RPMs, which is really helpful.
More advanced timing light products come with a tachometer for keeping tabs on engine speed and a dwell meter for keeping track of how long the coil is being charged.
2. Advanced or Adjustable Timing Light
A microprocessor in an adjustable or advance timing light delays the strobe by a user-selected amount. That brings the balancer's "TDC" mark back into line with the book's marks. At high engine speeds, when the distributor is constantly shifting, a regular inductive timing light just cannot keep up.
Some brands of adjustable timing lights on the market vary in how precisely they function. This means you must thoroughly inspect any merchandise prior to purchase. Read the reviews left by previous customers to get an idea of the reliability of the service.
3. Cordless Timing Light
You can get a timing light product that runs on batteries if your battery and cables aren't under the hood like in exotic vehicles or race cars. Therefore, the battery from which the light draws electricity is not required to be within close proximity in order to properly time the engine. In addition to being cordless, a battery-operated timing light frees you from having to deal with an extra cable.
4. Digital Timing Light
Microprocessor-controlled circuitry and an LCD or LED display make it simple to read RPMs and select a degree on digital timing lights. The current selection on most digital timing lights is able to range from 2 to 4 cycles, and the RPM display can go as high as 9,999. There is typically a switch that can be toggled for that function.
5. MSD-Supported Timing Light
It is important to have a timing light that is compatible with your vehicle's multiple spark distribution system (MSD) if you own one. If multiple spars are detected by a normal timing light, the engine cannot be timed. Ensure the timing light product that is compatible with the MSD in your vehicle.
Top 5 Timing Lights
1. Innova 3568 Digital Timing Light
If you're a picky DIYer, you should consider investing in an INNOVA Digital Timing Light. The digital tachometer and digital advance readings(RPM and degrees) are both shown on the same split-screen digital LCD readout.
Most ignition systems can make use of this timing light with no problems with the computer and electronic-controlled systems. We found that the revolving barrel, despite its diminutive size, improves accuracy while aiming at the designated timer's target.
Features such as a patented skip circuits feature that tests up to 9,990 RPM, one-hand operation, and detachable leads with a metal inductive pickup are also included. In order to get the most out of your engine and get the most gas mileage possible, you need to get the timing of your ignition just right.
Very little effort is required to hold this tool. Unlike conventional timing devices, Innova 3568 only has an on/off switch, not a trigger. The button is conveniently located, and once pressed, the flashing light remains on and you can press it once again to stop the operation. It's generally very practical and convenient. 
Features
Wider Compatibility: Compatible with a wide range of domestic and imported ignition systems, including conventional, electronic, and computer-controlled varieties.
Patented Skip Circuitry Test: With a digital display and a top speed of 9,990 RPM, this tachometer covers a wide range of speeds.
Straightforward Interface: Tachometer and forward movement controls are shown on a split-screen digital LCD display.
Ergonomic Design: Lightweight, swiveling barrel for pinpoint accuracy at the starting gun
Pros
Accessible display and interface

One-hand operation

Patented Skip Circuitry Test

Advance indicator preset

Universal compatibility

Best value for money
Cons
No flash trigger feature

Some consistency Issues
2. INNOVA 5568 Pro Timing Light
The INNOVA 5568 is a much more refined variant of the earlier INNOVA 3568 we've reviewed above. The tachometer, advance, voltage, and Dwell have become digitally readable with this amazing tool.
For all tasks that the INNOVA 3568 can do, the INNOVA 5568 can do even better.  The digital timing lamp can be used with just one hand thanks to its thin profile and removable LCD, vivid LCD screen, and, of course, Patented Skip Circuitry Test that covers up to 9,990 RPM
It certainly has more features including advanced degree, Dwell, and voltage readings. The advance readings cover 0–90 degrees in two to four cycles. As for the Dwell, it covers 0-180 degrees for two to twelve cylinders. The data reading ranges from 10 to 16 volts DC for voltage.
The Innova 5568 is an improved digital timing light that comes with everything you'd need from a device of this type and more. The INNOVA 5568 timing light is compatible with both American and foreign vehicles, and it may be used with conventional, DIS, computer, and electronic-controlled ignitions.
In order to withstand accidental drops or impacts, INNOVA 5568 is housed in rugged, robust ABS plastic that is robust and shockproof. For convenience, a plastic carrying case is included in the package.
Features
Complete Digital Readings: Tachometer, Advance, Dwell, and voltage are all displayed digitally on a clear, bright LCD display
Patented Skip Circuitry Test technology: Can cover up to 9,990 RPM
Robust construction: A molded boot on the shockproof casing provides additional safety and protection from the fan's blades.
Instant Setup: Comes with 6-foot leads and inductive pickup that can be detached, allowing speedy setup.
Practical design: One-handed operation possible; molded plastic carrying bag included.
Pros
Even wider compatibility

Complete reading capability and compatibility

Robust and practical design

Easy to set up

Patented Skip Circuitry Test technology

Advanced features
Cons
Plastic-made inductive pickup

Lack of manual and guidance for users

Failure issues after several usages
3. OBDMONSTER Ignition Timing Light
The OBDMONSTER Inductive Timing Light is a convenient and easy-to-use tool for checking timing, diagnosing a no-spark condition, and more. It is built for standard base timing with on/off touch control, and it is compatible with most of your vehicle's ignition systems.
Whether it's conventional, DIS, computer, and electronic controlled systems, they're all readable with OBDMONSTER ignition timing light. These also include the domestic and import systems as we've tested for real.
When you hear a sudden thump or shudder from your engine, you can simply aim the OBDMONSTER timing light at the crankshaft degree on the pulley and squeeze the trigger. This may indicate minor engine timing issues or something more catastrophic.
As a budget timing light tool, it has excellent performance. The simplest and most intuitive option. The quality appears to be rather high. Certainly not cutting-edge, but adequate for the simplest of timing tasks.
Features
Advance Angle Adaptation: It can read the vehicle's vacuum advance angle and knock suppression control systems, allowing it to adapt its advance angle to the vehicle's changing speed.
Robust and Ergonomic Design: Ergonomically crafted with a pistol grip for a firm hold, responsive key presses, and a smooth user experience.
Wide Compatibility: Easily run on 12V ignition systems; use with cars, motorcycles, boats, and boats with both two- and four-stroke gasoline engines.
Safe Operation: Easy to use and more secure, the red and black sensor clip clearly indicates the positive and negative poles. 
Quick Inductive Installation: Slide clamp-on inductive pick-up ensures a secure and trouble-free connection.
Pros
Bright light

Great value for money

Reliable tool for mechanic's works

Easy to operate

Robust design for the money

Practical and easy setup

Universal compatibility
Cons
Short wire leads

Some QC or DOA issues, not working after several uses
4. Innova 3555 Advance Timing Light
The INNOVA 3555 is a high-tech timed light with a wide range of features. The base time, mechanical advancing and retarding, and electronic advancing and retarding may all be reliably checked.
The Innova 3555 is the least expensive choice with convenient features including a dial that allows you to quickly and easily verify the base timing, adjust the timing mechanically or electronically, or both. The timing light has a direct reading advance that may be adjusted between 0 and 60 degrees.
The INNOVA 3555 is a timed lamp with a spinning barrel and a compact design, just like all of INNOVA's previous models. It is compatible with both domestic and foreign vehicles. The whole systems including conventional, computer and electric systems are readable with this time light.
The timing light already has INNOVA's Patented Skip Circuitry Test that can go up to 9,990 RPM and detachable leads, however, it doesn't include an LCD display panel or digital tachometer. These are two features that INNOVA 3555 lacks from its brothers, INNOVA5568 and INNOVA 3568.
Features
Two-Modes: The user can adjust the base timing, the mechanical advancing or retarding, and the electronic advancing or retarding by turning the advance dial.
Universal Compatibility: Compatible with a wide range of ignition types traditional, electronic, and computerized setups, and all types of vehicles
The Patented Skip Circuitry Test: Can Inspect as high as 9,990 RPM
Adjustable Barrel: Scale reads directly from 0-60 on the go.
Practical Design: Lightweight, swiveling barrel for pinpoint accuracy at the starting gun
Detachable Leads: Inductive pickups with detachable cables streamline assembly and storage.
Pros
Economic options

Functional for the jobs

Adjustable advance time light

Wide compatibility

Lengthy leads
Cons
No digital tachometer and LCD Display
5. Houkiper Engine Timing Light
Among the sea of overpriced tools, Houkiper stands out as the only name you need to know for reliable, high-quality tools to fix your stuff. At a very affordable price, you can obtain a timing light that works with no problems.
The solid-state burnout-proof polarity,  overload protection, and auto reverse of the Houkiper timing light ensure your complete safety at all times. The sliding clamps and clips are practical additions that ensure objects are held securely in place. The pistol grip makes it easy to maintain a firm grip and use it with precision. 
The timing scale is easier to read, even in broad daylight, thanks to the xenon tube's vivid blue-white coloration. The engine may be tested at full throttle with no problems, and the gauge will still give you precise readings up to 10,000 RPM. 
The robust construction allows this time light to withstand severe situations without issue, however, it does not include a carrying cover. Generally speaking, Houkiper is the solution if you're looking for a functional time light.
Difference between INNOVA 5568, 3568 & 3555 Timing Light
 

INNOVA 5568
INNOVA 3568
INNOVA 3555
Interface

LCD Display, Digital

LCD Display, Digital

Analog

Functions

All Ignition Systems

All Ignition Systems

All Ignition Systems

Load/Capacity

9900 RPM,

Patented Skip Circuitry Test

9900 RPM,

Patented Skip Circuitry Test

9900 RPM,

Patented Skip Circuitry Test

Applications

Mechanical and electronic

Mechanical and electronic

Mechanical and electronic

Voltage

Yes

No

No

Dwell

Yes

No

No

2 Cycle

Yes

No

No

Detachable leads

Yes

Yes

Yes

Inductive Pickup

Yes

Yes

Yes
What to look at before buying a Timing Light
Even if you're more familiar with the applications of timing light than we are, choosing the best product might still be a daunting challenge.  We've put up this buying guide to assist you in finding the best timing light for your needs. 
Support and Compatibility
Whether you need one for business or play makes a difference in the type you should choose. If you use it only for yourself, you probably already know all about your vehicle's technical specifications, such as its ignition systems, battery voltage, type of engines, and so forth.  You'll be in the clear if you can obtain a timing light product that works with the make and model of your car.
Precision
Adjustments of firing and timing scale are typically made at idle RPMs, a problem that can be remedied by any inexpensive timing light. However, high RPMs are sometimes the first to reveal automotive problems. Therefore, the timing light needs to be precise even at high RPMs in order to correct such irregularities.
You can rely on most timing lights up to 10,000 RPM with no problems. If you frequently work with high-performance vehicles, though, you may want to upgrade to a more precise model that can handle speeds of up to 14,000 RPM, for example.
Cable Length
You shouldn't only focus on the timing light itself, but also make sure that everything is in working order, including the cords. Although the typical cable length of six inches is plenty for most cars. Having a few feet of extra cord length is a nice bonus. You may need longer cables/leads if you plan on practicing on a variety of vehicles, from cars to larger vehicles like trucks. 
Robust Construction
Another important step is the final inspection of the product's construction. As with any device that relies on electricity, the quality of the cables used in conjunction with a timed light is of paramount importance.
After that, you can examine the timing light's overall construction to ensure accuracy. The timing light's exterior casing should be made of sturdy ABS plastic to ensure it survives accidental drops from great heights.
FAQ
How do you set timing without a timing light?
Hold the brake and revive the engine when the engine is warm to adjust the ignition timing by ear. Move it forward until you hear a ping, and then pull it back until the rattle stops.
What is an inductive timing light?
The inductive timing light features an on/off touch switch for simple, universal timing. Tool that is straightforward and can be used by anybody to set and check initial timing, centrifugal advance, and vacuum advance in gas cars. 
Do I need a timing light?
If your vehicle is equipped with a distributor, a timing light will reveal the problem. Typically, a car's engine would not function without spark plugs to ignite the fuel and produce the necessary energy to move the vehicle.
Will a 12-volt timing light work on a 6-volt system?
As the neon timing light is wired right to the spark plug, it may be used in any vehicle as long as the spark plug is wired to provide power. It is possible to use a 6-volt system with most 12-volt timing lights.
Can you use a timing light on newer cars?
If your modern engine has a distributor, a timing light can be just as helpful as it is on older carbureted vehicles. If an engine won't turn over and you can't figure out why you can use a timing light to determine whether or not the spark plug wire is receiving a pulse when you turn the crank.
Final Words
We trust that you have carefully considered each timing light possibility shown above. With the reviews, key features, advantages, and negatives we've outlined here, choosing a decision should be a breeze.
If this is your first time purchasing such a gadget, we strongly advise reading the buying instructions thoroughly. Though it's unlikely that you'll need our aid if you're having trouble settling on a timing light for your toolkit, here are a few suggestions from our own experience that we think would be useful.
(8) Timing Light: 5 Best Timing Lights in 2022 – YouTube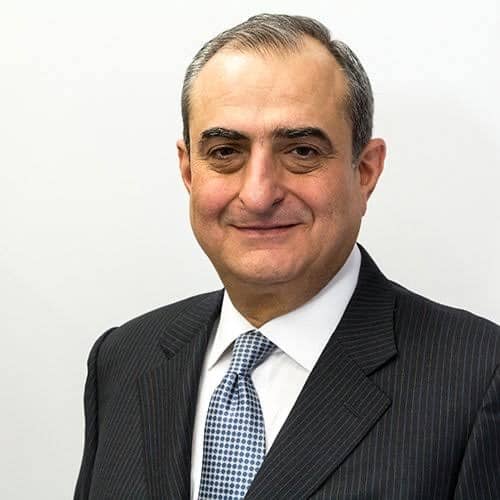 As a mechanical engineer, it's easy for Jack to explain the functionality of the tool. Richer test most of the tools before writing a review. its help him to learn something new and suggest the best product for you.