Maintaining the performance of your luxurious Peugeot fleets can be a big challenge. Often we have to endure the unusual behavior of our vehicles. And being oblivious of its causes makes it worse. Though, an OBD2(onboard diagnostic) scanner might save you from this indignation.
OBD2 scanners are the devices that help us identify the core issue of the vehicle. By having the best OBD2 scanner for Peugeot vehicles you can rest assured. Whether it's a problem within the engine, wiring, or any other part, plugging an OBD2 scanner into any Peugeot fleet, faults have nowhere to go.
There are many top-brand OBD2 scanners out there to make your tasks easier. Though, making the right choice to get a suitable scanner for your vehicle might be a bit troublesome. Thus, to make it up to you we are coming up with a list of 5 top-brand OBD2 scanners that will be the best fit for your Peugeot automobiles.
1. iCarsoft CR V2.0
If you're looking for a top-notch OBD2 scanner that requires a low budget as well as helps you diagnose your vehicle, then iCarsoft CR V2.0 will be the best choice that you can make. With a 4 inches screen size, not only you'll have a compact scanner but a scan tool as well. It covers multi-brand vehicles(at least 10).
Wouldn't it be good? Not only you but your family and friends who own vehicles of different brands and models can also enjoy this amazing device. But, before attaching it to any vehicle you need to make sure that its compatibility matches with your vehicle. Because if it doesn't, then it might lead you to other troubles.
Key Features
This tool is capable of providing a complete diagnostic report after reading the faulty codes. Hence, after the elimination of the main issue, it allows the lights of the dashboard to be switched off that were indicating the problem before.
Its key features also include the oil light reset service after changing the oil of the vehicle. In addition to this, it features the steering angle sensor(SAS) that is responsible for the calibration and recalibration of the steering wheel to grant you a smooth drive.
Along with this, it can also present live data of the different parts of the vehicle to give you the idea that every protocol of the system is functioning properly. Additionally, to offer you a better understanding of the functionality of your fleet, it can also present the data in a graphical format. Aside from these inspections, the iCarsoft CR v2.0 offers many other useful analyses that will keep you from visiting the workshop often, primarily for the causes that you can handle by yourself.
2. iCarsoft CR Pro
If you're the one who can't settle for less than the best, then this product is the thing that you are looking for. It's a device that is the product of iCarsoft technology with modified capabilities. By paying some extra bucks you will earn the all-in-one solution to your multiple problems. Day by Day people are using iCarsoft CR Pro. You can try it
Now, you no longer need to stop by the workstation for every small inspection.
Top Selling Innova Scanners
Key Features
You can get the complete ECU diagnosis for all the vehicles of different make and models that are equipped with OBD2 16-DLC. It's a 16-pin diagnostic connector that after connecting will give you the leverage to study the live data from the system in a format that is rational for you.
Key Features
It possesses a 4.0″ TFT LCD along with silicon keys on either side of the screen making it simpler for you to read and clear trouble codes.
Moreover, oil light reset service, SAS, and ABS bleeding allows restoring of the ABS brake sensitivity by removal of air from different parts of the brake to bring up a firm brake pedal for you are its unique features.
Not only that, but you can also test the operation of the battery of the Peugeot or any other vehicle efficiently.
Additionally, its print data function is hilarious. You can print out the data recorded by this tool during the scan which will be quite handy when you don't want to bring your car to the garage. Simply, showing the diagnostic report will give your mechanic an insight into what your vehicle needs.
It's a multi-language device that offers you to read data not only in English but in 4 more languages too. They are Dutch, French, German, and Spanish.
3. Autel Scanner MaxiCOM MK808
Whether you're an expert mechanic or just a novice in that field, with Autel Scanner MaxiCOM MK808, you can accomplish your tasks like a pro. It is considered The Best Autel Scanner due to its advanced features. Any DIY enthusiast will find it quite easy to use. If You want to know details about Autal Scanner MaxiCOM MK808, you can go through it. It is considered the best Autal Scanner For Peugeot.
Key Features
It comes with a 7-inch LED that offers you the leverage of a touch screen to give you better access. Its user-friendly interface helps you diagnose the vehicles of numerous brands skillfully.
Like others, it can also read and clear the problematic codes, provide a live stream of data, ABS bleeding, and offer SAS to maintain the credibility of the steering wheel but in a more effective way.
One of its most extraordinary features includes the availability of wi-fi connectivity. Through which you can easily access online resources to gain a better understanding of the problem that would be very helpful particularly in those odd circumstances when you can't reach any mechanic easily.
Moreover, the fact of being a bidirectional scanner makes it stand out in the market.
The full-ECU diagnosis not only pinpoints the troubles but also provides you with options that will be needed to fix the problem.
The Autel scanner is also equipped with TPMS(tire pressure monitoring system) that allows us to know when the pressure of any tire of the Peugeot vehicle is below the range.
The other exceptional feature of this OBD2 scanner is the IMMO programming key.
Being a human means you can lose or forget the keys. However, IMMO programming feature provides the best cover-up for the dilemma. If you by accident lost the previous key then it will generate a new one for you and is responsible for disabling the previous one too. Although, it's a bit more expensive than the others. Yet the outcomes are worth a try.
4. iCarsoft EU Pro Diagnostic
Another notable creation of iCarsoft technology is the iCarsoft EU Pro Diagnostic scan tool. That has been admired by many European, Asian, and German drivers because of its reliability. This OBD2 scanner offers all the features that are high-in-demand these days at a much more affordable rate.
Key Features
It's cheaper than the others but you will not find its capabilities lacking much in any domain.
It can provide a full-diagnosis report for many vehicles including Peugeot. Whether you are having trouble with your steering wheel's calibration, or pop-ups of warning lights on the dashboard are irritating you.
By buying this high-dedicated scan tool, you will get a 4-inch LED that will facilitate you to remove all the error codes from the system.
However, sometimes it is difficult to understand the codes of the scanners for which you will get a user guide along with the device. In this guide, all the relevant demanding notions have been defined for you to get a better grasp of your DIY mechanical skills.
Reading and clearing the trouble codes using this high-quality scanner will ease most of your worries. Especially on the protocols like engine, ABS, transmission, and many others.
It is the advanced version manufactured by iCarsoft and hence contains the functions of the previous versions though with improved performance.
It offers the maintenance of different systems such as ABS bleeding, Steering wheel calibration through SAS, oil light reset, live data streaming along with the printing option, EPB, PDF, and many others. All these operations will help you recognize the main anomaly of your car.
5. iCarsoft Auto Diagnostic Scanner P700 V2.0
iCarsoft Auto Diagnostic Scanner PO700 V2.0 enables you to analyze the behavior of various segments of the system without spending much. Its extraordinary features make the task quite handy not only for the DIY home drivers but the mechanics too.
Key Features
After completing the scan cycle, it offers the data codes in analog, graphical, and text format. Like the other iCarsoft scanners, it also runs on a power battery. It is beneficial for Peugeot fleets and many other brands of vehicles in many ways.
It supports the maintenance of oil reset service, SAS, and injector coding. This scan permits the maintenance of EPB(electronic parking brakes) by resetting the system after repairing or changing brake pads.
The exquisite feature of iCarsoft Auto Diagnostic Scanner P700 V2.0 is the I/M readiness checker. Using this feature, you can easily check the readiness of the different parts of the automobile.
In addition to this, its O2 sensor test feature delivers the exact measurement of the oxygen to the computer of your fleet.
Consequently, based on this info the system decides adjustment of the mixing of air and fuel.
The availability of this high-calibrated OBD2 scanner will boost the performance of your vehicle within a short time.
Buyer's Guide About Best OBD2 scanners for Peugeot
Selecting one thing from the numerous options available is not easy at all. Sometimes even an experienced mechanic got stuck by the options. Therefore, to eliminate the confusion from your mind, let's dive into the details that you need to consider before buying any OBD2 scanner.
Functions
The range of functions an OBD2 scanner can perform on different vehicles plays a major role when selecting. A simple OBD2 scanner with fewer basic diagnosing tools would be suitable for a beginner mechanic or DIY user. However, professionalism requires advanced diagnosing tools to provide better efficiency.
Cost
Everybody needs to watch out for the budget he or she has designed. Generally, a cheap scanner doesn't provide high-efficient results or possesses fewer diagnosing tools. Nonetheless, it will be a good fit for basic operations. On the other hand, spending some extra money to bug an OBD2 scanner will give multiple advantages. Especially, when you want to repair your vehicle like a pro.
Compatibility
This is the most important factor you need to consider while purchasing scanning equipment. Make sure you perform the compatibility test before shopping. Because the vehicle sometimes doesn't approve of the scanner. Which results in the emergence of several other issues.
Software updates
Many OBD2 scanners come up with the lifetime free software update version and some just provide the updated software at no cost for a specific period. The updated software allows us to examine those problems that emerge with time. So, make a wise choice and bring the best OBD2 scanner for your Peugeot vehicles.
FAQ's
We have tried to help you digest the above information as easily as possible. Still, you might have some questions that we are going to deal with in this section.
Q. How would I know if my car is OBD1 or 2?
A. If your vehicle was manufactured before June 1st, 1996 then your system will require an OBD1 scanner. While the left goes with OBD2 scan tools.
Q. Could an OBD2 have harmful effects on ECU?
A. It can sometimes mess up with the programming of ECU which can be tackled easily. Other than that, if you do not mess up with the connections then it will not cause any harm to the ECU of your vehicle.
Q. Can an OBD2 scanner be used for all the cars?
A. Not all the time. You need to read the specifications of the scanning equipment before going for a purchase which will tell you if it can be used on a vehicle particular model or not.
Final Thoughts
Fixing the emerging problem immediately excludes unwanted obstacles from our life. Though preferring the best OBD2 scanner for Peugeot fleets should be your priority to give them a long run. Since the right tool might save you from the wrong turn.
From over 5000 OBD2 scanners, we have highlighted the characteristics of the 5 best ones for you that will make your journeys smooth and fast. Now, don't wait anymore and get the reliable OBD2 scan tool for your Peugeot vehicle instantly.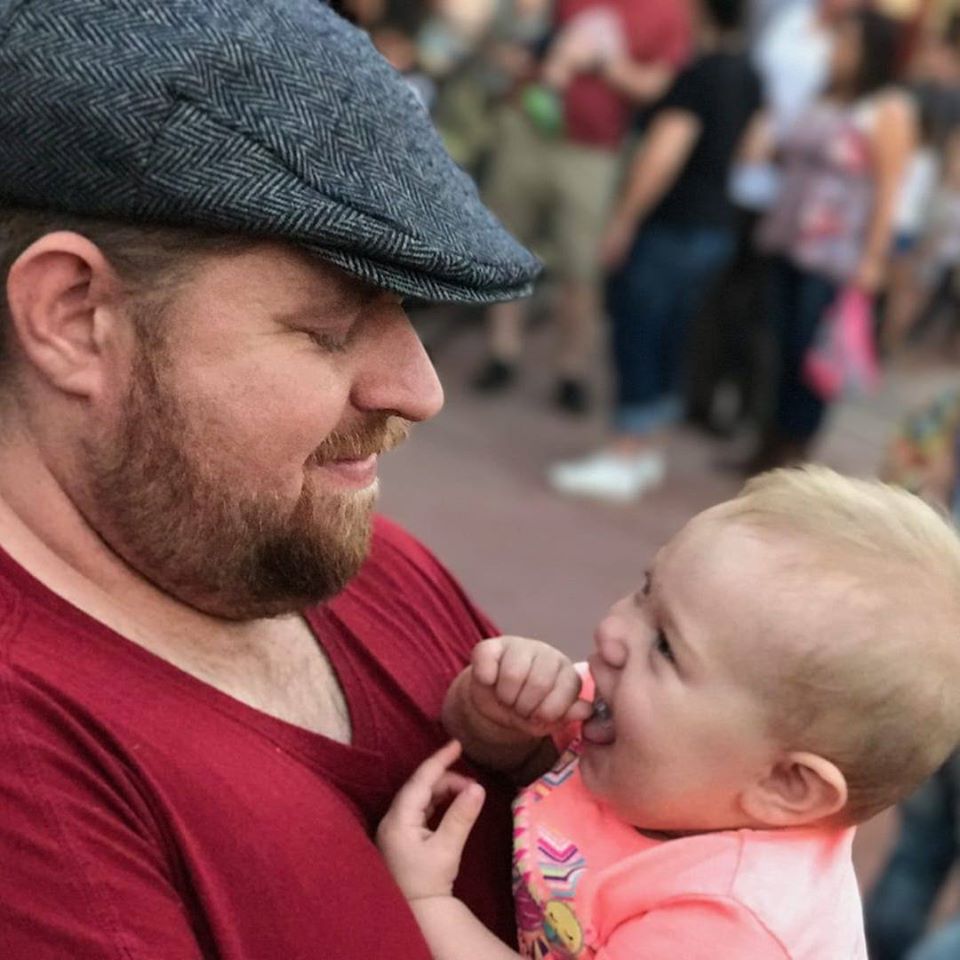 As a mechanical engineer, it's easy for David to explain the functionality of the tool. David test most of the tools before writing a review. its help him to learn something new and suggest the best product for you.